While a lot of old-school Pinoy foods (especially our childhood favorites) are still relatively accessible, there are some that we can't get a hold, bite, or drink of anymore. Here are some foods that are either hard to find or have disappeared completely — except from our memories: 
1. Serg's Chocolates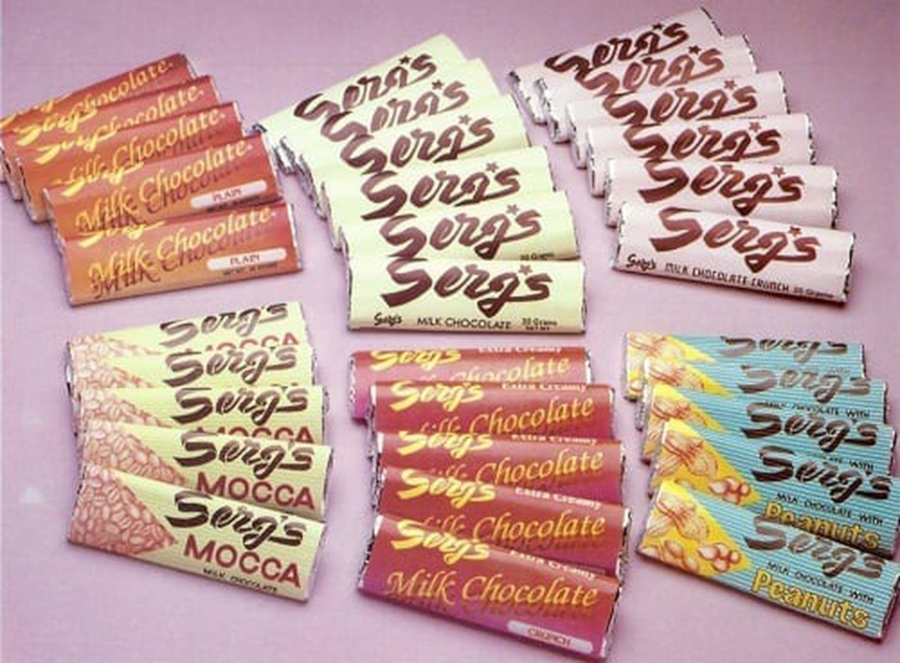 Serg's chocolate bars and candies were a childhood staple in the 1950s-1970s, and again in the 90s when Sergio Goquiolay (son of the original business owner and the inspiration for the company's name) resurrected the family business. Unfortunately Serg's filed for bankrupty in 2001 and we haven't had our Moonbits since. 
2. Tira-tira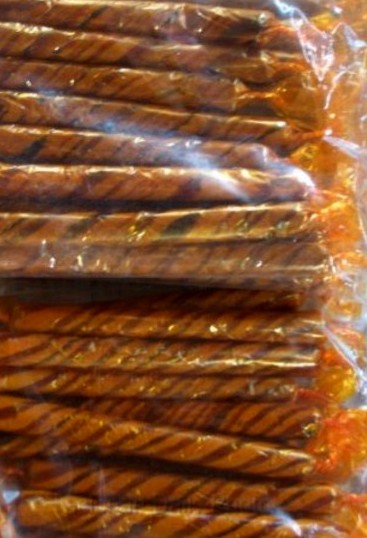 This hard, stick-shaped, super-sticky candy is made from muscovado or molasses and was usually wrapped in paper or recycled drink wrappers. You might still be able to find this outside Metro Manila, if you're lucky.  
3. Sunny Orange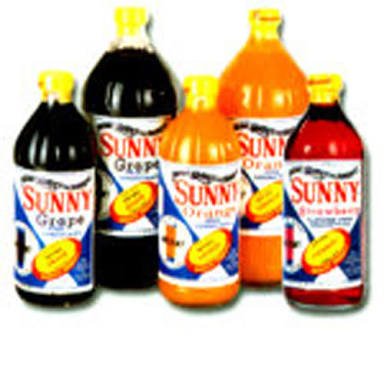 Remember that jingle "Sunny Orange I love you . . .?" This super sweet juice concentrate came in Orange, Lemon, Grape and Strawberry flavors. It was one of those go-to merienda juices and was often used to make ice candy.
4. Presto Funwich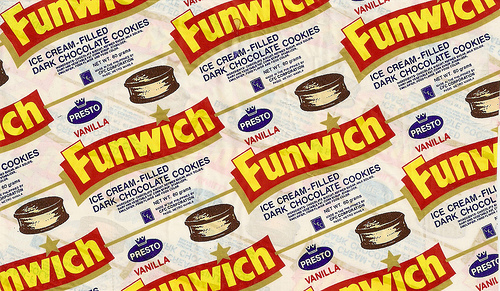 If you love DQ sandwiches or those fish-shaped Korean ice cream sandwiches, then you would have loved the mother of them all, the Presto Funwich. If you've tried this luscious treat then you know exactly what I mean. The Funwich came in two flavors: vanilla and dark chocolate. Let's take a moment to mourn this now-defunct 90s classic that deserves a comeback. 
5. Pop Cola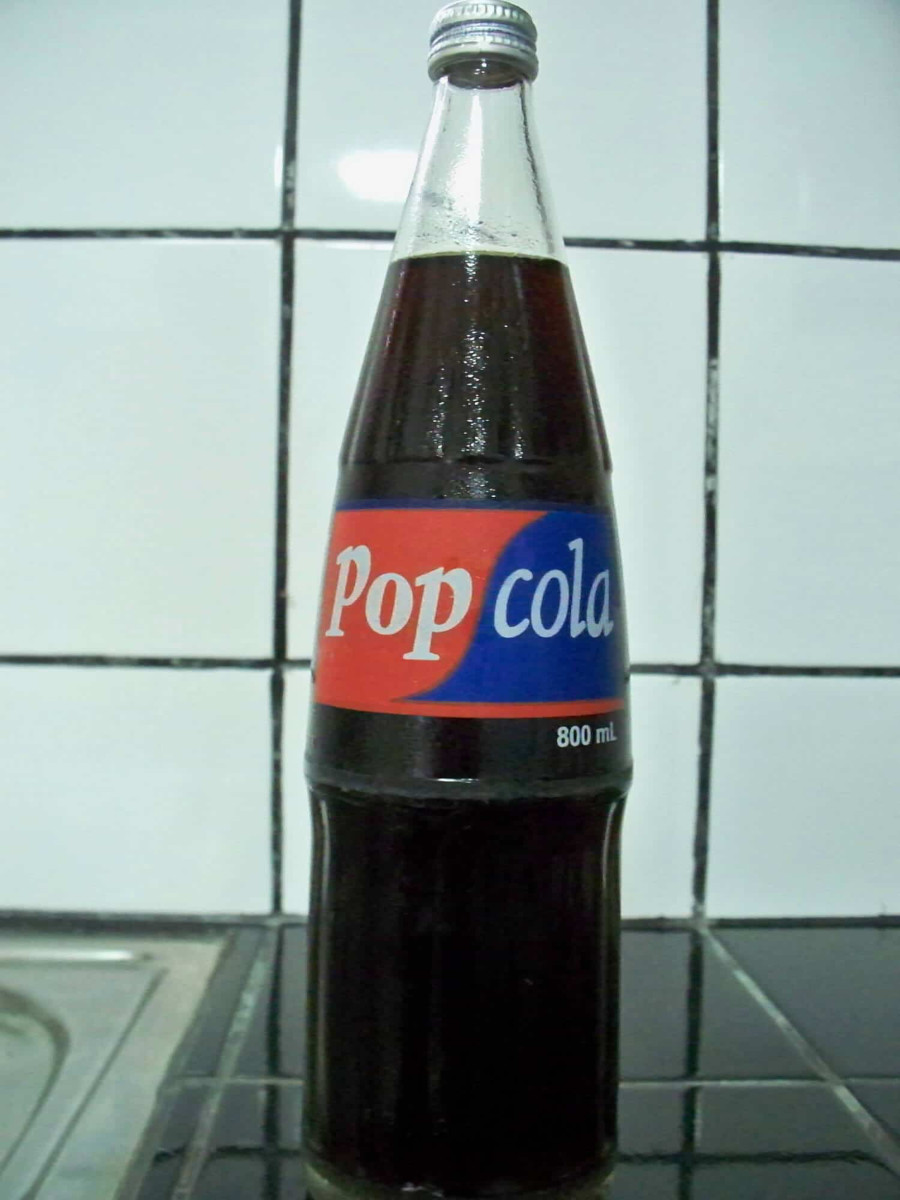 There was a time when Pop Cola was available nationwide. Sadly, those days are over. But we can still recall running to the nearest sari-sari store in the afternoon for a nice, cold, Pop Cola in a plastic bag with a straw. And if memory serves us right, it tasted almost exactly like Coke. 
6. Pinikpikan Na Manok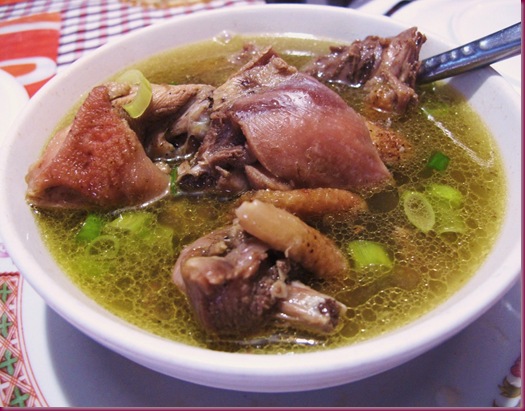 Pinikpikan comes from the Ilocano word pikpik (hit repeatedly) and involves beating a chicken to death, tenderizing its meat and bringing its blood to the surface. This method of preparing chicken is illegal, as it violates the Philippine Animal Welfare Act of 1998. However, it is considered more than just a typical dish for Mountain Province tribes as it is part of their tribal rituals. You can still find pinikpikan in Baguio and parts of the Cordillera region.
7. Nutribun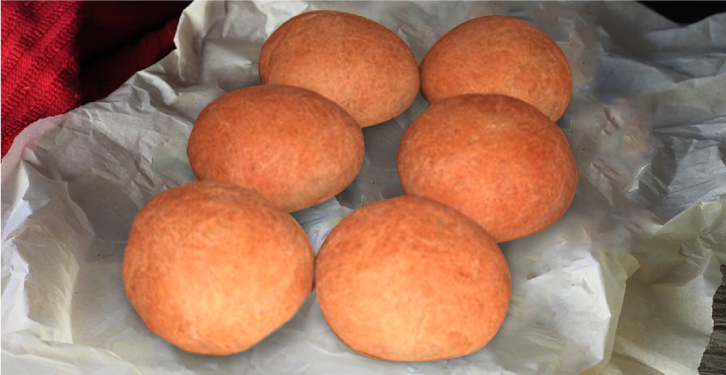 People may not remember this food item fondly (by most accounts, it tasted like old bread) but the Nutribun was part of a program to combat malnutrition for kids in the 1970s. The Nutribun made a comeback in 2014, and as recently as this year a mayoral candidate was proposing to revive the Nutribun program to address malnutrition among schoolkids. 
8. Magnolia InstaMeal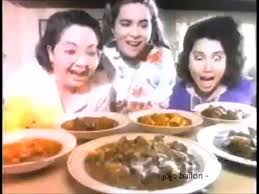 In the early 90s, Magnolia release the InstaMeal (as seen in a commercial featuring a young Karen Davilla). Despite the selection of dishes — Lechon Paksiw, Beef Caldereta, Chicken Afritada, Pork Adobo, Beef Mechado and Pork Menudo — the InstaMeal wasn't a big hit. 
Which of these do you remember? Tell us below!