Awards season has now commenced for the year, beginning with the Golden Globe Awards. Let's take a look back at the funniest, most cringe-worthy, and sweetest moments of the night.
8. Jimmy Fallon's musical opening number
.
The host's opening performance always sets the tone for the rest of the evening. Jimmy Fallon just went insane with a musicale that was veritably a show in itself, chock full of stars' caricature of their roles and themselves, and zany touches the Stranger Things kids who busted out a rap, and Shannon Purser as Barb emerging from the swimming pool.
7. Sunny Pawar winning the hearts of people everywhere
All he had to do was flash a wide smile and say one line to make people around the world fall instantly in love with him. I mean, look at him. Isn't he just adorable?!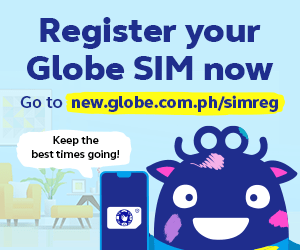 6. Steve Carrell and Kirsten Wiig's first animated film memory
.
The duo's ironically comedic sketch about their traumatic childhood memories from watching their first animated film might have been the night's only laugh-out-loud funny attempt to entertain the crowd of A-listers. Don't believe me? See for yourself.
5. The short tribute to Carrie Fisher and Debbie Reynolds
.
As a tribute to recently departed world-renowned mother-and-daughter tandem Carrie Fisher and Debbie Reynolds, the Golden Globes put together a heartfelt video montage of the two consisting of family videos and clips from their films. I dare you not to tear up after watching it.
4. Meryl Streep's Cecil B. DeMille Memorial Award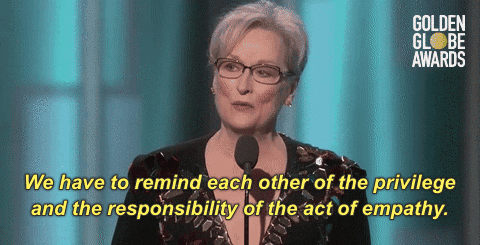 Arguably a decade too late, one of the world's most celebrated actresses was finally given recognition for her outstanding contributions to the film industry in this year's awards. In her speech, she took time to condemn the disrespectful actions of the newly elected President of the United States (without ever dropping his name) and talk about empathy, inspiring her co-actors and viewers everywhere to "Take your broken heart, and turn it into art."
3. Andrew Garfield's standing ovation for Emma Stone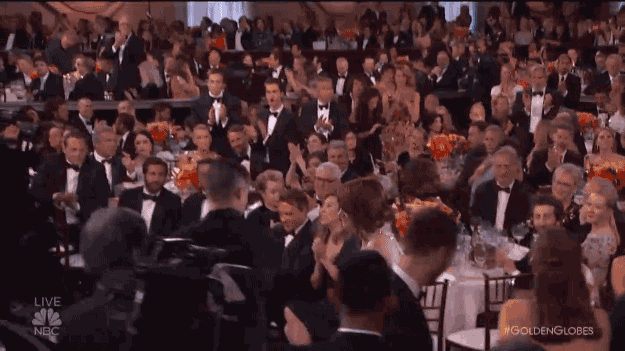 We know that this couple ended their relationship after dating for a long while, but we still can't help but gush over the little display of affection Andrew Garfield showed for Emma Stone—giving her a standing ovation for her role in La La Land. It was sweet and sincere, but also heartbreaking. Still, this supportive relationship they have post-breakup is #goals.
2. Ryan Reynolds and Andrew Garfield's kiss as Ryan Gosling accepted his Golden Globe
Of course, Garfield did get some brief action with the Deadpool star that had been caught on camera just in time before Ryan Gosling took the stage, reinforcing the Spideypool ship we are definitely going down with.
1. La La Land bagging all the awards it was nominated for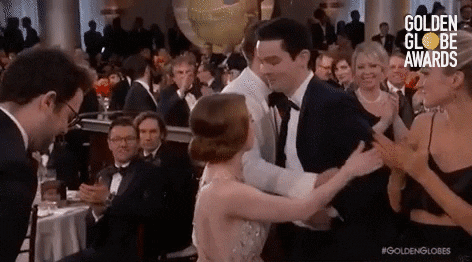 We didn't think it would be possible for any movie to win all their nominations in a single night, but Damien Chazelle's La La Land did, making it a record-breaking moment in Golden Globes history. If this doesn't make you look forward to a movie date this weekend, then you should probably watch its trailer a few dozen times more.
What moments did you love during the 2017 Golden Globes? Share with us your thoughts below!