Celebrities — they're just like us. Normal people struggling through everyday life, either going all out and beyond just presentable in front of the web camera or simply not giving any damn of what other people think, even if it's in the middle of a grant event like the Golden Globes award ceremony. This year, red carpets and extravagant galas were replaced with Zoom screens and stripped-down surroundings. These are the different kinds of attendees in this year's Golden Globes — which one reminds you of yourself?
The It Girl
ladies: golden globe winner, anya taylor joy #GoldenGlobes pic.twitter.com/PKJr4ZFY9O

— best of anya taylor joy (@anyafiles) March 1, 2021
Anya Taylor Joy was a showstopper with her sleek blonde hair and emerald green dress, and the internet fell in love with her all over again. The star of Netflix limited series Queen's Gambit won Best Actress in a Limited Series.
The Wholesome
I'm here for these kinds of virtual #GoldenGlobes moments, where Mark Ruffalo's entire family gets to surround him and love on him as he gives his acceptance speech. This is something we never get to see at these awards shows. Great stuff. pic.twitter.com/7E3dG3ur5S

— Erik Davis (@ErikDavis) March 1, 2021
Often, during award shows, stars only get to bring one guest, if at all, so families (especially kids) get to give their congratulations only after the event ends. This time, we get to see the kids of the winners share their excitement for their parents' wins. Like Mark Ruffalo's family jumping up and down around him while he's giving his acceptance speech. Or Lee Isaac Chung's daughter hugging him tight after Minari won. The internet collectively aww'd.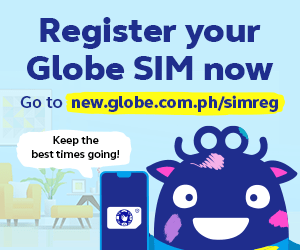 The Drinker
Cheers to Bill Murray!
#GoldenGlobes pic.twitter.com/3QbkpJJWcJ

— In My Mind (@MeAloneInMyMind) March 1, 2021
In previous years, the Golden Globes was one of the few awards shows that included a sit-down meal and custom cocktails. But this year, everyone was freely enjoying the alcohol they had at home, raising their glasses as a toast to the winners. But some were also knocking back shots after they lost — absolutely relatable.
The Chill and IDGAF
jason sudeikis, jeff daniels, and bill marry: the holy trinity of not caring to dress up for the #GoldenGlobes pic.twitter.com/zKBAwYamy5

— rachel (@mchalemackenzie) March 1, 2021
As opposed to the usual extravagant outfits in awards shows, this year's Golden Globes featured stars who could be mistaken as people you were just in a Zoom with.
There's Jeff Daniels looking like your grandpa who sat down in front of his computer in the middle of dinner because he forgot about the scheduled event. And Jason Sudeikis accepting his award in a tie-dye hoodie. And of course, Bill Murray cheering to Daniel Kaluuya's win in a Hawaiian shirt with a martini in hand. Their level of chill is the new standard in award shows.
Admit it: you've thought about sitting in a conference call in your comfy hoodie while holding a drink. Jason Sudeikis is goals.
The Extra AF
I love Rosamund Pike #GoldenGlobes pic.twitter.com/D3mNBgwIdp

— جوزفين (@JosphineMamdouh) March 1, 2021
But there are also some people who would love to dress up since there are little to no chances to do it with the pandemic. A great example is Rosamund Pike in her bright pink billowing dress kicking her way across the hallway. It's a level of extra we aspire to achieve.
The Busybody
Don Cheadle is all of us pic.twitter.com/9rxOgFrIYP

— Fandango (@Fandango) March 1, 2021
Don Cheadle gave us one of the best memes of the night when he jokingly urged Jason Sudeikis to wrap up his acceptance speech. Don Cheadle is all of us in those long Zoom meetings.
The Pet Lover
we are all olivia colman leaning forward to see the pets pic.twitter.com/7Lb9rPQ8Gc

— Kathryn VanArendonk (@kvanaren) March 1, 2021
You've probably attended a Zoom meeting while trying to make your dog calm down enough to stop barking. Alternatively, you might have also participated in a Zoom call with a lot of cats meowing in the background. You probably wanted to see all those pets onscreen, just like Olivia Colman was squinting at her screen to see Sarah Paulson and Emma Corrin's pets.
The Napper
Al Pacino sleeping at the #GoldenGlobes is the most I've ever related to a celebrity. pic.twitter.com/uJGoDXzFIv

— Peter Martino (@RetepM82) March 1, 2021
Al Pacino napping is peak Zoom student mood. That's it.
Bonus: There's no onsite event and yet the internet is still making Jason Derulo fall down the stairs.
BREAKING: Jason Derulo has fallen down the steps of the #GoldenGlobes pic.twitter.com/FILVtBmBm7

— sam🌜🏔🌻🪴 (@kurd_cobain) February 28, 2021
Which one are you?