Last night, the hearts of K-Pop fans broke when all of the sudden, a huge chunk of Korean music on Spotify disappeared. Why did this happen? How can we even cope? Here's how K-Pop fans reacted to the news of disappearing Korean songs on Spotify.
WTF is happening?
Spotify launched in Korea last February 2021. The reason why the streaming site wasn't available in the country is that Korea already has a lot of music platforms and there were quite a few licensing issues. Melon is the most used streaming site in Korea, and it happens to be under Kakao.
Here's where things get muddled.
Most Korean artists have released music under Kakao M. With the recent expiration of Spotify's licensing agreement with Korean music distributor Kakao M, hundreds of Korean songs have now been deleted on Spotify because the two platforms couldn't seem to see eye-to-eye.
At first, netizens were quick to blame Kakao M for the disappearance of K-pop from Spotify, but a statement from Kakao M said that Spotify was responsible for ending the licensing agreement. Meawhile, Spotify's official statement said that they made efforts to renew the licensing agreement, but "were unable to reach an agreement about renewing our global license."
Just how many Korean artists were affected?
Over a hundred Korean groups, soloists, and bands were affected by this sudden change. The worst part is that none of them knew that this was happening. Epik High's leader Tablo was quick to call out how the artists and the fans suffer when businesses place greed over art:
Apparently a disagreement between our distributor Kakao M & Spotify has made our new album Epik High Is Here unavailable globally against our will. Regardless of who is at fault, why is it always the artists and the fans that suffer when businesses place greed over art?

— 에픽하이 타블로 | Tablo of Epik High (@blobyblo) February 28, 2021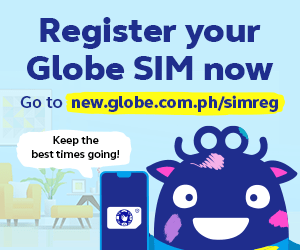 Guess fans have to go back to basics now
Is this the comeback of portable CD players and MP3/ MP4 players?
Remember how K-Pop fans survived during the early 00's?
CD burns, low-quality videos, and of course illegally downloaded songs were our savior back then. Now, with this major change look's like some of us might be going back to our old ways.
Fans are now canceling their Spotify subscriptions
if you go to spotify acc management it says they are under maintenance and you cant manage your subscription. that mean you cant cancel it too

— chin (@seohopeful) February 28, 2021
Since last night, K-Pop fans are looking for Spotify alternatives. They're canceling their Spotify subscriptions in droves, but some have reported seeing errors when they attempt to cancel — could this error be related to what's going on?
All our favorite K-Pop classics are GONE
Most K-pop artists still have quite a few songs still on Spotify, but others like Victon and Gfriend have had almost their entire discography deleted from the platform.
Meanwhile, artists like Apink, B.A.P, NU'EST, 4minute, and others have had their earlier albums — K-pop classics — removed. (BRB, this 2nd gen stan is crying.)
Kakao M and Spotify thought they won but
Kakao M: if we remove all of our content from Spotify, everyone will come running to Melon!!

[Everyone goes to YouTube music]

Kakao M:
pic.twitter.com/X8jd34Iu3T

— caribebe🐰🐹 HAPPY WONHO DAY!! (@neonnightlites) February 28, 2021
THANK YOU APPLE MUSIC AND YOUTUBE MUSIC, YOU JUST SAVED THE DAY!
As if the world of K-Pop wasn't messy this week
Let's just say that last week was one of the worst weeks to be a K-pop and even a K-drama fan. From different bullying accusations to dating news, now we've got Spotify deleting half of its K-pop selection without any warning. Here's hoping the next few weeks will be a little bit gentler and that maybe — just maybe — this situation will sort itself out and we'll get our fave music back.
How heartbroken are you right now? How are you coping? Tell us how affected you are by K-pop being deleted from Spotify in the comments~