#GoldilocksKaGhorl: Easily the Pettiest Twitter Fight of 2019
Dec 5, 2019 &nbsp • &nbsp Mandy Decena
If you weren't active on the blue bird app this week, you're probably wondering what is up with Goldilocks and why is it on the trends list.
Well, one of the craziest Twitter debates erupted over the week. Sarcastic remarks and funny wisecracks were thrown at each other and the whole thing had all the onlookers anticipating for the next retaliation.
Still lost? We got you! Here are the things you should know to be able to ride this chaotic train of laughter and pettiness.
Where it all began
It all started with Twitter user Tito Maroon's reminiscing of the good-ol'-days, when Red Ribbon's Black Forest cakes tasted so much better.

And he's not wrong. Plenty of other Twitter users agreed:


However, one user had a problem with this not-so-controversial opinion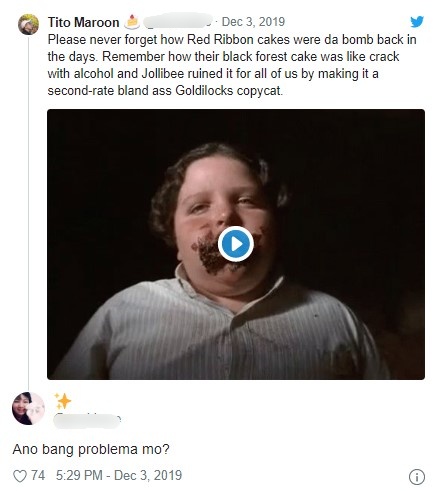 Hala bakit siya galit?
A few snippets
Just so you can get the gist of the "battle" between the two, here are some of the best responses from both parties.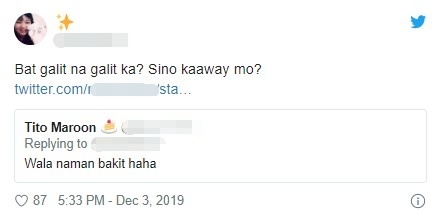 Nasaan ba kasi 'yang kaaway na 'yan?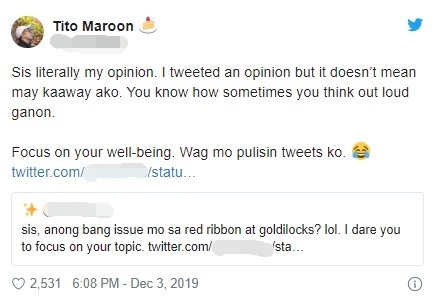 Freedom of Expression card: REVOKED.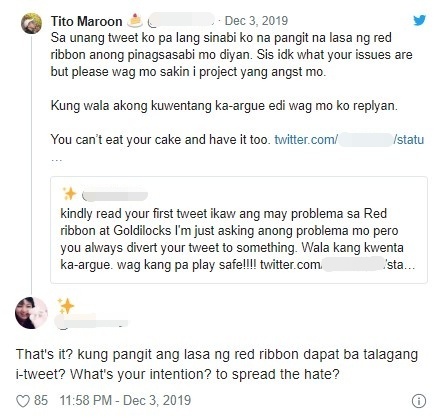 Oops! No hate, just love.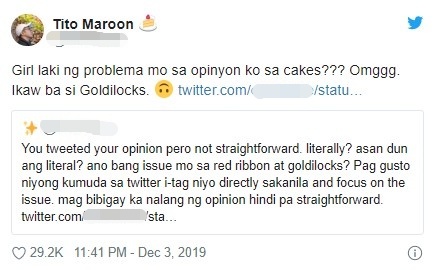 Huli ka, Goldilocks!
Netizens weigh in
Of course, many chose to just watch and enjoy the free entertainment as these two argued over the taste of a cake.

What's most amusing to many is the calm way that Tito Maroon responds to his attacker's remarks.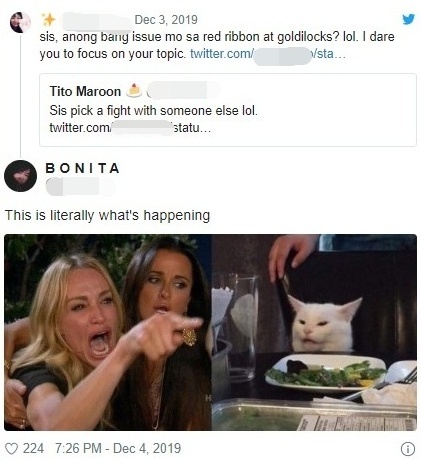 Of course, most of them do it in a witty, funny way that we too can't help but laugh at their contributions.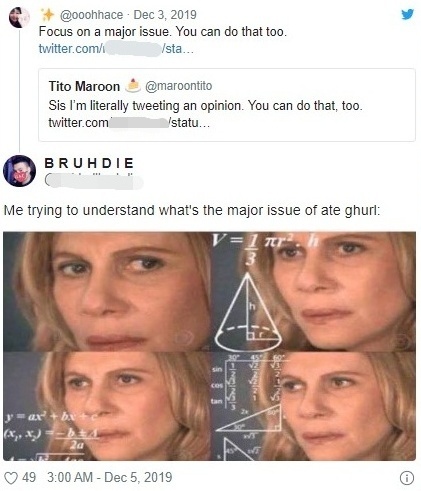 Confused? Same!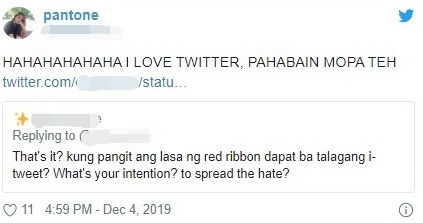 Are they serious, though?
With how absurd the situation and the subject of argument is, one just can't help but wonder if both parties are serious or just playing around.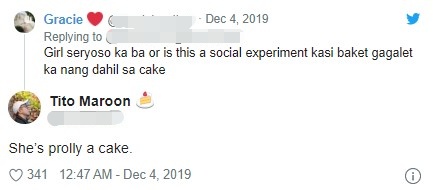 A social experiment? A stupid prank? Just another case of trolling? No one is quite sure.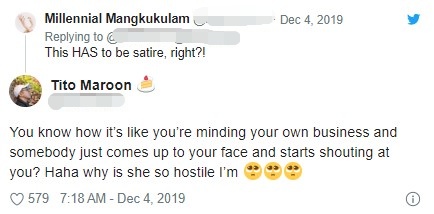 Twitter fight of the year?
Could this be the best Twitter battle in the Philippine Twitter scene? Who can beat the pettiness of this argument? Who can beat the randomness of it all?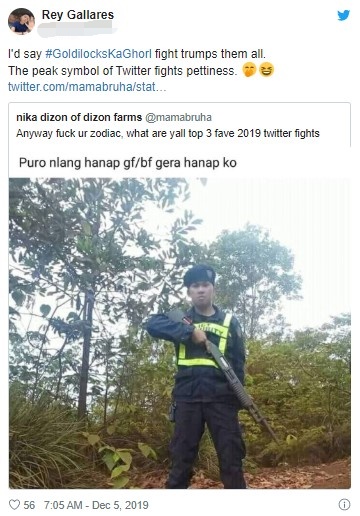 Bati na daw kayo sabi ni Mama
Of course, like every good show, this one has to end as well.


Thank goodness this one was pushed towards a sweeter rather than a bitter end.
But what's next?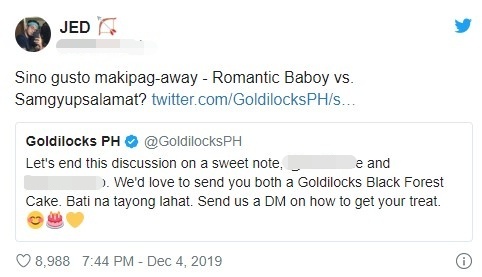 The payoff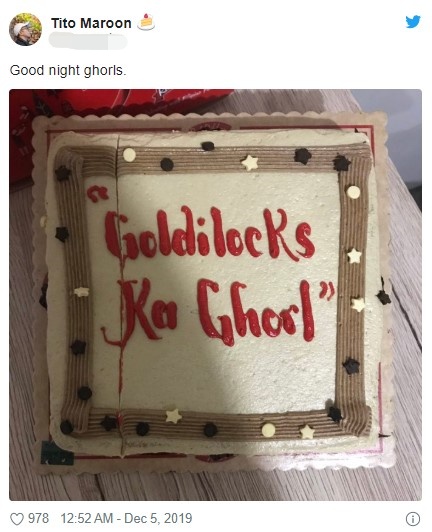 After all that kalat, Tito Maroon got a cake with the trending hashtag piped on top of it. We all can agree that it was well-deserved from the way that he kept his cool through it all.
Did you enjoy this kalat as much as we did? Tell us below!