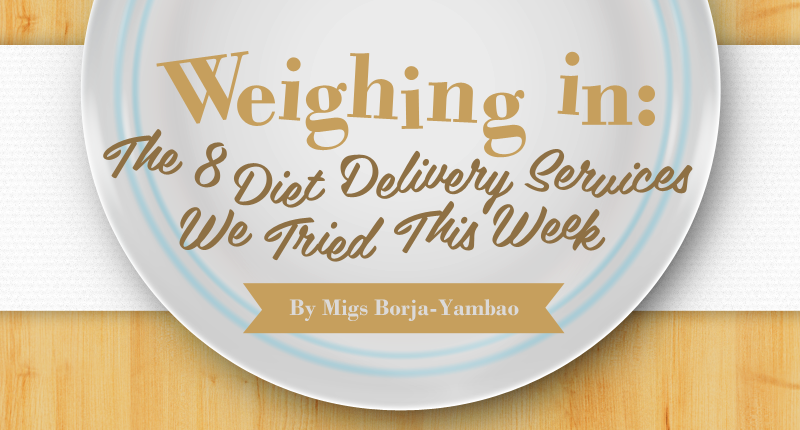 So as Labor Day weekend approached, we started thinking about ways we could get our minds, our souls and yes, our bodies, ready for it all the summer fun.
As some of us went for the more practical option of enrolling in a gym, a few of us just were not having it. Exercise? In the summer heat? NO THANK YOU! So we went for the next best thing, diets! We're happy that we live in a day and age where diets can now be delivered to your doorstep, because you know, we are lazy and we are sticking to our guns. You expect us to shop, cook and wash up in this heat? No thank you!
So here are the 8 delivery services we tried and what we thought of them.

Homey, comforting and just plain good, the dishes served up for your daily diet consumption are delicious. And you can tell that they were lovingly cooked, because the sauces are rich, the proteins as if your tita or your mom made them. And the best part is the weeks are themed. Turkish week, Asian Favorites Week, Filipino Week and so on! They have budget packs (two meals and one snack) for P1,399/five days, P1,649/six days and P2,799/12 days; and full day packs (three meals and two snacks) for P1,899/five days, P2,049/six days and P3,749 for 12 days.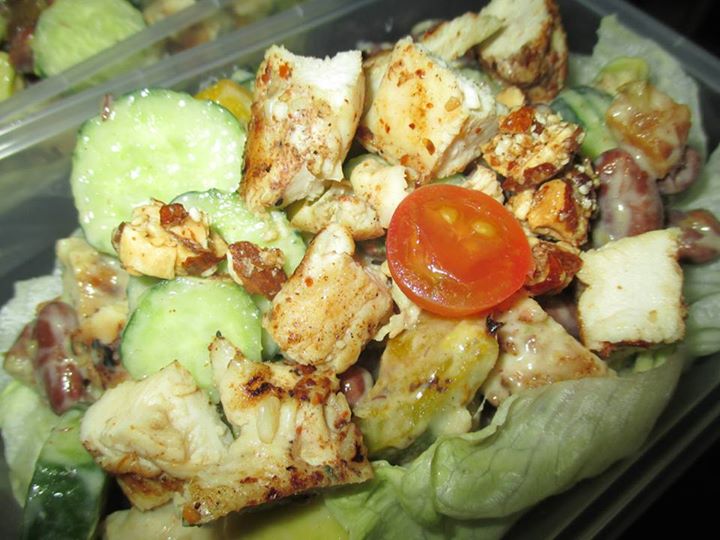 Another one that does a good job of making you forget you're on a diet plan. Kitchenelle actually specializes in the South Beach Diet and the Cohen Diet, two famously effective diet plans to hit the market in recent years. The menus for South beach phase one are surprisingly satisfying, and you won't miss the salt (much), and so we can only assume good things for the Cohen pack as well.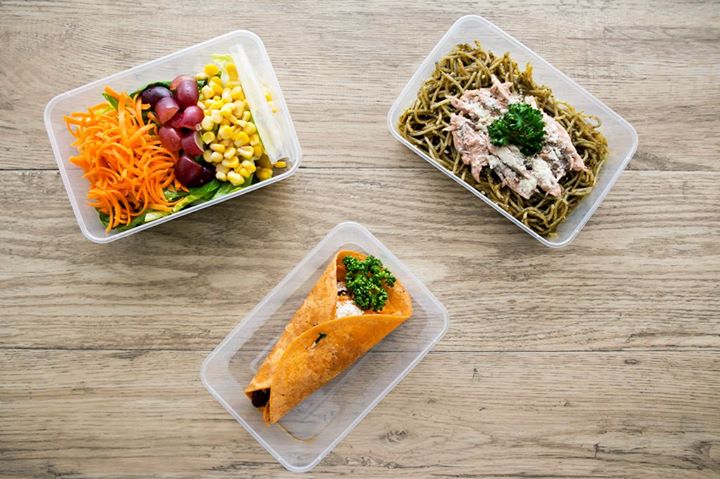 One of the more popular diet delivery services out there, Diet Diva is top of mind when you ask people about this sort of thing. Good menu planning and interesting flavor combinations have built a solid following for Diet Diva. We, however, found ourselves asking a few questions as we went through the daily deliveries. We were surprised to see processed food in the breakfast (commercial sausages, ham). And for the 1900 price tag, some dishes just tasted a little too diet-y (read: bland).
Serves Breakfast/Lunch/Afternoon Snack/Dinner, the 1200 calorie diet plans are priced at P1,900/week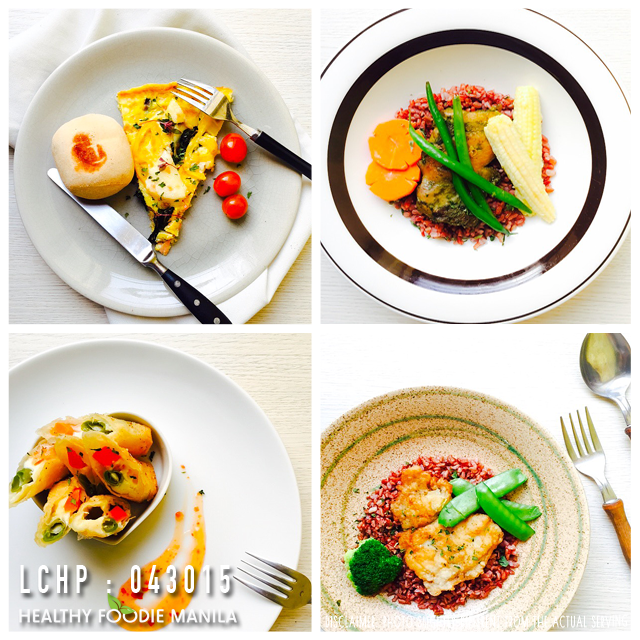 Meticulously planned menus, carefully thought out flavors, and excellent breakfasts, Healthy Foodie is life. The food tastes so good that it doesn't feel like you're on a diet plan at all; a fact that you'll only remember when you start looking for seconds.
Serves Breakfast/Lunch/Afternoon Snacks/Dinner Price starts P1,850/week (1200 calorie program) good for 5 days with 4 meals per day delivered the night before between 7pm-11pm.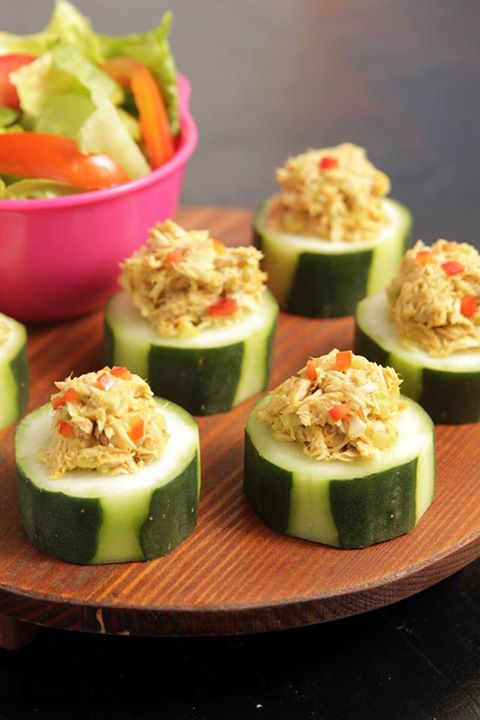 An oldie but still a goodie, this diet service backs up all of their sexy claims with science. Surprising, we know, but Chef Barni Alejandro-Rennebeck knows what she's doing. In fact, they offer a smorgasbord of specialized diet plans that you're sure to find the right one for you. Her substitutions, replacements, and her tastes like dishes are right on the money. The only set back is, again, the portions are a little tight. Okay scratch that, the portions are on the small side. But the sexy promise is that the meals are so balanced, they're sure about your satisfaction with their portions.
Typically serves 5 meals a day: Breakfast/Morning Snack/Lunch/Afternoon Snack/Dinner, and the diet plans (with their corresponding calorie counts) are usually priced within the P1500/week peso range!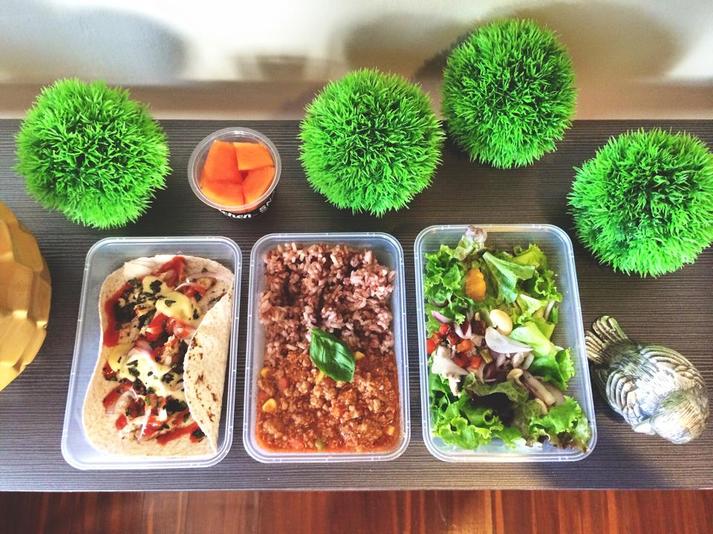 Fit Kitchen promises that it is the easiest way to have fresh, nutritionally balanced, gourmet meals delivered to your door that will help you lose weight, gain muscles and maintain a healthy lifestyle conveniently without giving up the simple joy of eating delicious food. Sounds a bit like an over promise, but so far we are okay with these claims. The one gripe we have about fit kitchen, however, is the steep pricing: from the cheapest meal plan starting already at P2100/5 days (1,200 kcal.), all the way up to P9000/5 days (1,800 kcal.). But none the less, they've delivered on the delicious, now we're just waiting on the delivery of the muscles. Just waiting. Any day now.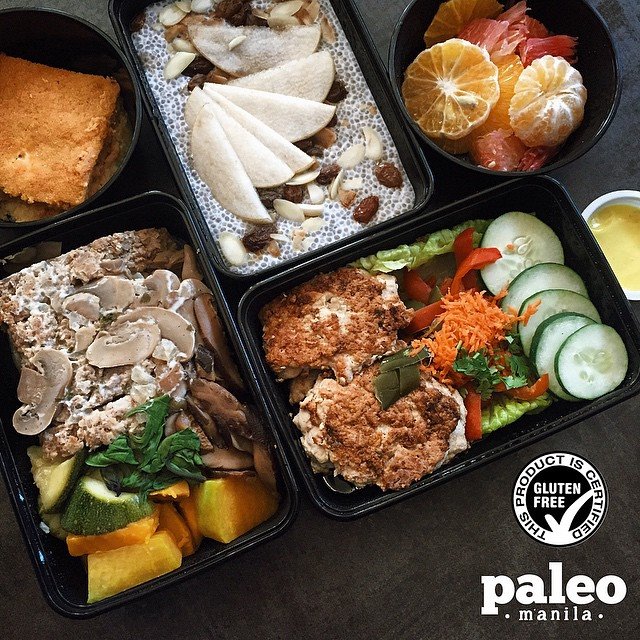 According to their website, if you're looking to lose 10lbs or 200lbs, consistency is the key. Taking the guesswork out of figuring out what's paleo and what isn't, this diet service caters to the dieting elite. And when we say elite, we mean the super anal, usually cross-fitter, types. But kidding aside, the chia breakfasts, the delicious trademarked Paleo Manila meals, and the Athlete's portion option makes Paleo Manila a winner.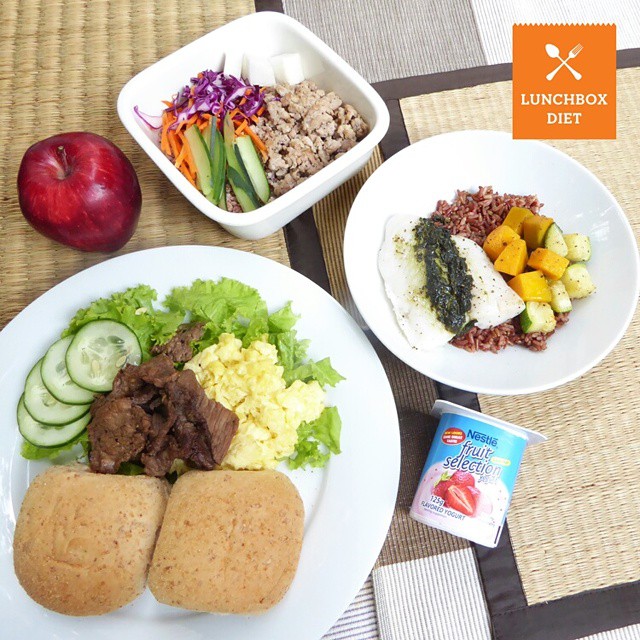 Available in 1,200, 1,500, 1,800, and 2,000 calories, this diet plan is actually quite permissive of larger portions, if you would be so inclined! Of course, the prices go up as you increase the calorie count, but hey, bang for your buck right? The menu is a healthy mix of exciting dishes, comfort food and Filipino classics, you just can't go wrong. And taste-wise, no complaints here!
Which delivery service do yo swear by? Share your dieting thoughts and feels in the comments!