When mobile delivery platforms started becoming popular back in the mid-2010s, it changed the way we enjoyed our food in so many ways. Without having to worry about traffic and seating, consumers would simply have to wait at home or our offices for our food to come. Businesses could cater to a wider range of clientele. And delivery-partners gained access to more livelihood opportunities.
However, since the pandemic reached the country, businesses that didn't have many branches and store locations were at the risk of closing down after foot traffic significantly declined. Food delivery platforms remained their lifeline. Even so, with the conventional set-up of food delivery platforms operating within a certain distance from the stores, this meant that small businesses could only cater to customers within their own vicinities. And for many, that just wasn't enough to keep their businesses afloat.
Meanwhile, customers who were unable to travel to enjoy their favorite meals were left with limited options while trying their best to cope at home.
Knowing these challenges, GrabFood introduced their Long-Distance Delivery Feature — bringing more food choices to customers who were unable to go out while providing meaningful livelihood to small restos, businesses, and even delivery-partners on the platform. Here's how they did just that.
They rolled with the punches
Since going out and dining in a restaurant wasn't even allowed during enhanced community quarantine (ECQ), we only had two choices: cook or have food delivered. That's why GrabFood immediately reached out to their merchant-partners to confirm their operational status during the lockdown. With their far-reaching network, GrabFood allowed F&B businesses to shift to a delivery-focused strategy.
GrabFood moved quickly to cater to the needs of everyone in its system by rolling out Long-Distance Delivery. This feature widened the radius of delivery-partners so GrabFood's merchant-partners could cater to even more customers. This way, consumers also didn't have to limit themselves to nearby establishments!
They let customers get their meals and snacks conveniently. . .

With Grab's network of restaurants and riders able to cover long distances, customers can now choose from many restaurant and food options in just one click. May it be for everyday meals, special occasions, or a light snack to get through the day, GrabFood has something to offer.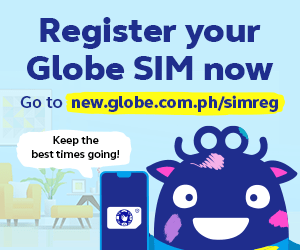 . . . from the safety of their homes.
Some people may worry about the preparation of their food and beverages, especially during this health crisis. But  GrabFood has always prioritized the safety of all parties involved, from the merchant-partner to the delivery-partner to the customer. That's why the platform has implemented the GrabProtect campaign that requires customers, riders, and merchant-partners to observe social distancing through contactless delivery at all times.
Grab also launched their "Safer Meals Philippines" campaign, which aimed to raise safety and hygiene standards in the food delivery industry. Through the campaign, merchant-partners and delivery-partners were given hygiene kits and safety training to ensure cleanliness from food preparation to delivery.
They help businesses cater to more customers . . .

Before the pandemic, businesses — particularly small and micro-entrepreneurs — often struggled to compete against the major food chains with many branches. Back then, people would often just go to a mall and pick a spacious restaurant with a familiar name instead of trying out small stalls or online food shops.
With GrabFood's Long-Distance Delivery Feature, the playing field has been leveled — giving a stronger footing for the smaller restos. Practically all businesses, whether big or small, have become dependent on online orders. And long-distance deliveries have enabled smaller businesses to reach more customers that may have been too far from before.
. . . and stay afloat even during this difficult time
A lot of people have turned to running an online food business after being laid off from their jobs due to the pandemic. But of course, it isn't easy starting a business, especially in the middle of a community quarantine.
With the help of GrabFood, these small-businesses and micro-entrepreneurs are able to not just survive in the community quarantine, but also thrive, meeting the ever-growing needs and wants of their customers through easy and convenient delivery services.
They give rider-partners more earning opportunities

GrabFood has partnered with tens of thousands of delivery-partners (and so many are still submitting applications!), empowering each one of them to earn a decent living — even in this difficult time. Now, with more customers relying on long-distance delivery, this allows for greater livelihood opportunities for GrabFood's delivery-partners.
They empower everyone to move towards one goal . . .
Due to the concerted efforts of Grab, its consumers, delivery-partners, and merchant-partners, the GrabFood platform runs smoothly and effectively, allowing Grab to stay true to their commitment to use technology and digitalization as a  solution for long-term economic resilience.
This is especially important now amid the nationwide health crisis. The pandemic has forced many businesses to shutter, but GrabFood enabled merchant-partners to soldier on, giving them better business opportunities, and even allowing some to expand. Even with limited mobility, GrabFood allowed consumers to have access to their favorite foods — wherever they may be — while providing delivery-partners with more livelihood opportunities.
. . . while extending each individual's reach
Each member of Grab's system is given the tools to maximize their experience within the platform. Whether you're a customer in Quezon City craving for your usual Makati fare, a business based in Pasay trying to connect with the residents of Pasig, or a rider who traverses the length of EDSA numerous times a day, you can enjoy GrabFood Long Distance Delivery. It allows you, as a consumer, to order from farther restaurants; as a  merchant-partner, to expand your reach and grow their businesses; and as a delivery-partner, to receive more orders.
GrabFood goes the distance, not just in the literal sense, but also as it satisfies consumers' cravings,  empowers merchant-partners to thrive, and provides more opportunities for its delivery-partners — all at the same time.

To learn more about GrabFood, follow them on Facebook.