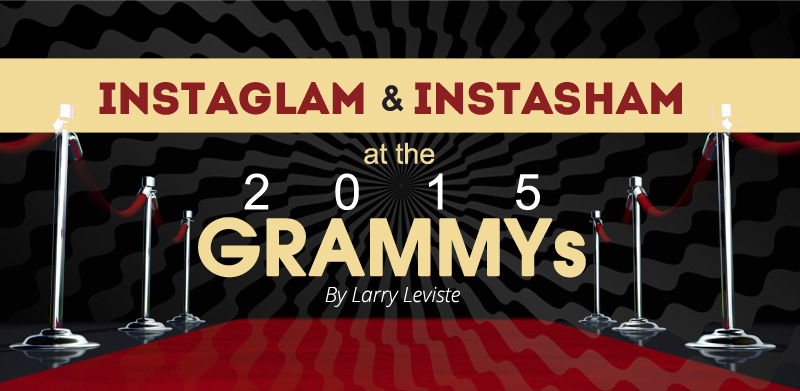 The Grammys is usually the time when the BEST and WORST Dressed List become one and the same. Why NOT? Notice how eccentric and horrendous gowns cross the line of decency forever. How VULGAR gets the huge press mileage. It is FUN and funny as American biggest night for it's music industry climaxes in a celebration of the bold and the VULGAR, the shocking and the just plain weird. It is a moment when MUSIC icons are all fashion VICTIMS of the stylists who are laughing all the way to the bank. OMG and WTF are the safest ways to describe this list. But we LOVE it all, bad taste is better than no taste.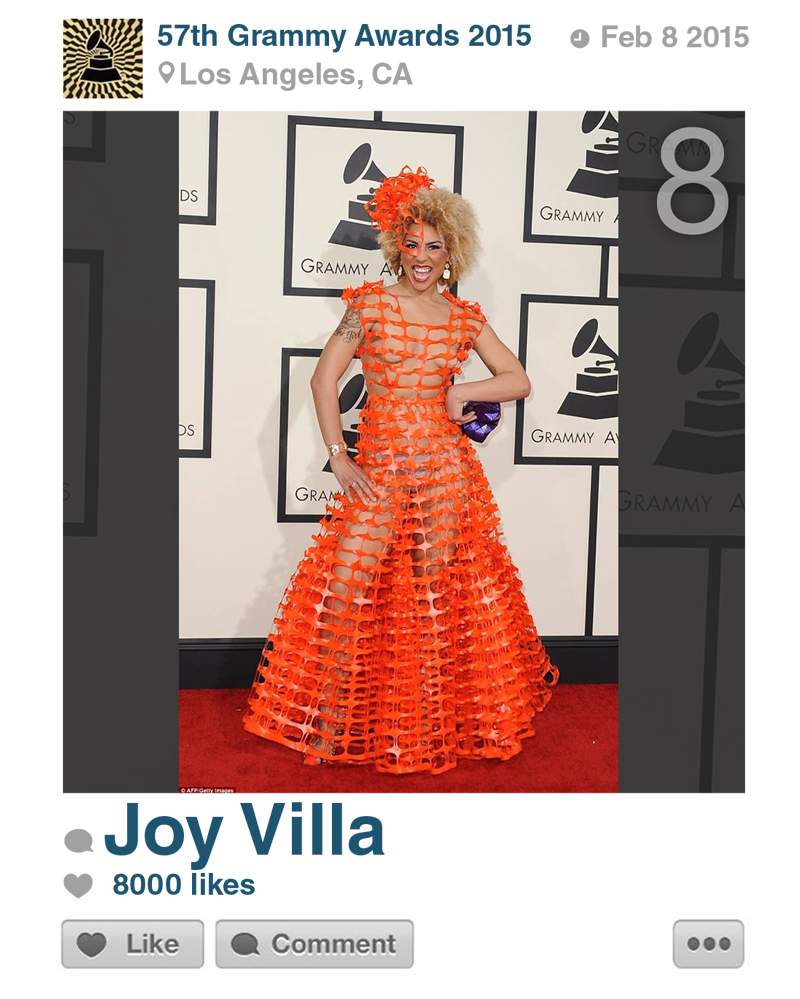 SEE-TRUE Joy Villa leaves nothing to the imagination in this radioactive ORANGE plastic number. FAN-tastic to see her lavender thong to boot. Do not try this at home.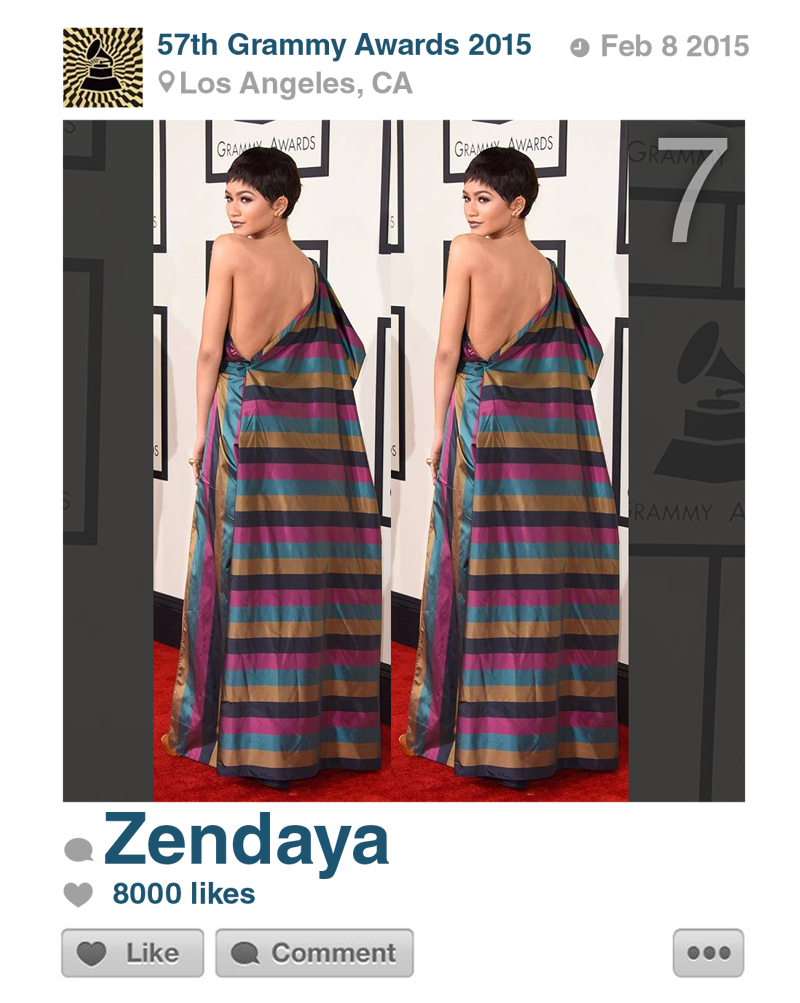 CURTAIN DOWN–Zendaya will later turn this Vivienne Westwood frock into her living room curtains. Lobotomize the stylist now, PLEASE.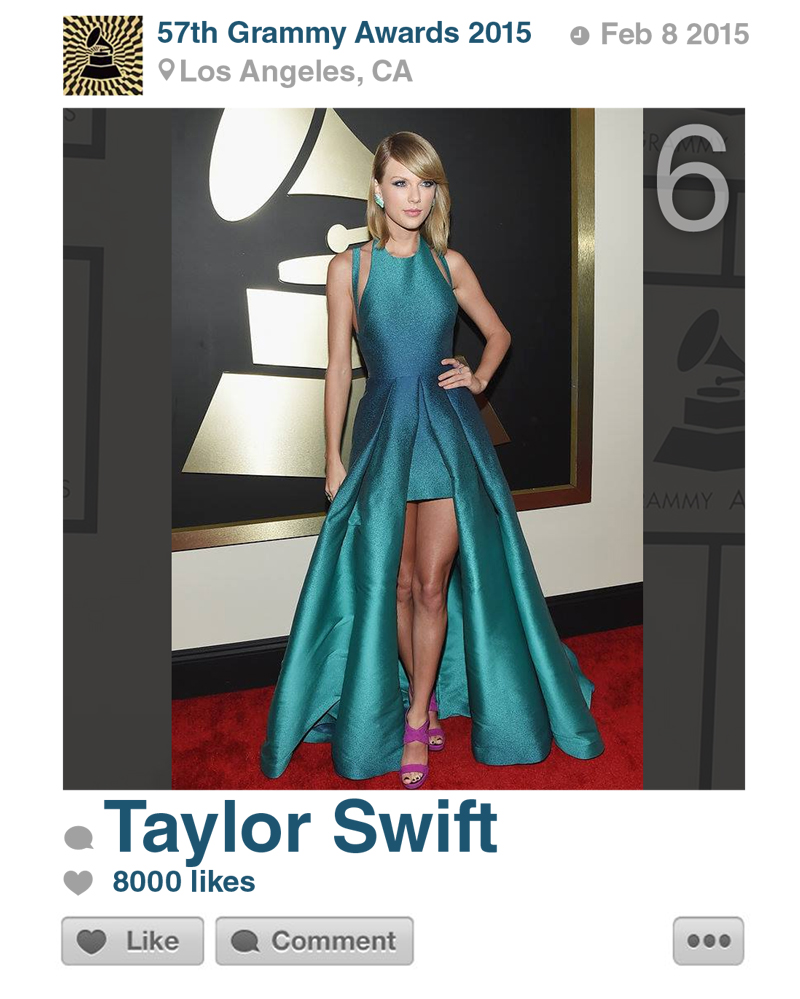 BI-POLAR–The dress started as a MINI couldn't make up it's mind and transformed into a turquoise LONG gown. Purple shoes are plain crazy, yet it works for Taylor Swift.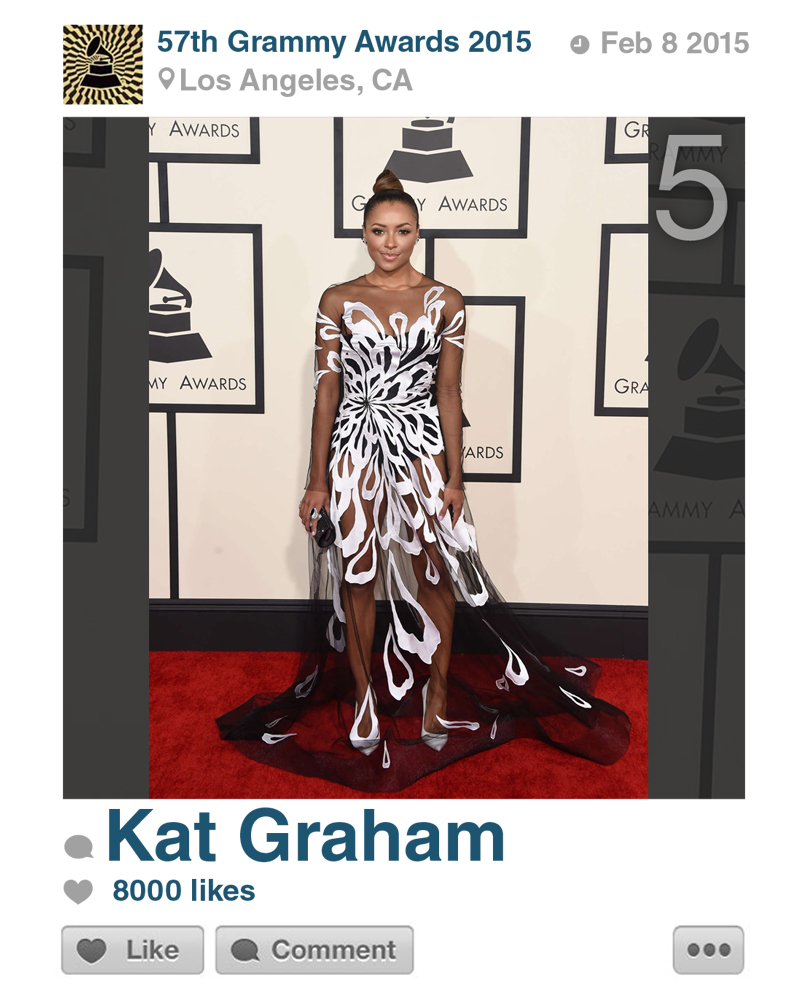 IT'S ALIIIVE–Pop Art TEARS seem to be ongoing for this sad sack of FUGLY. Yet this makes us SMILE for it's sheer GUTS.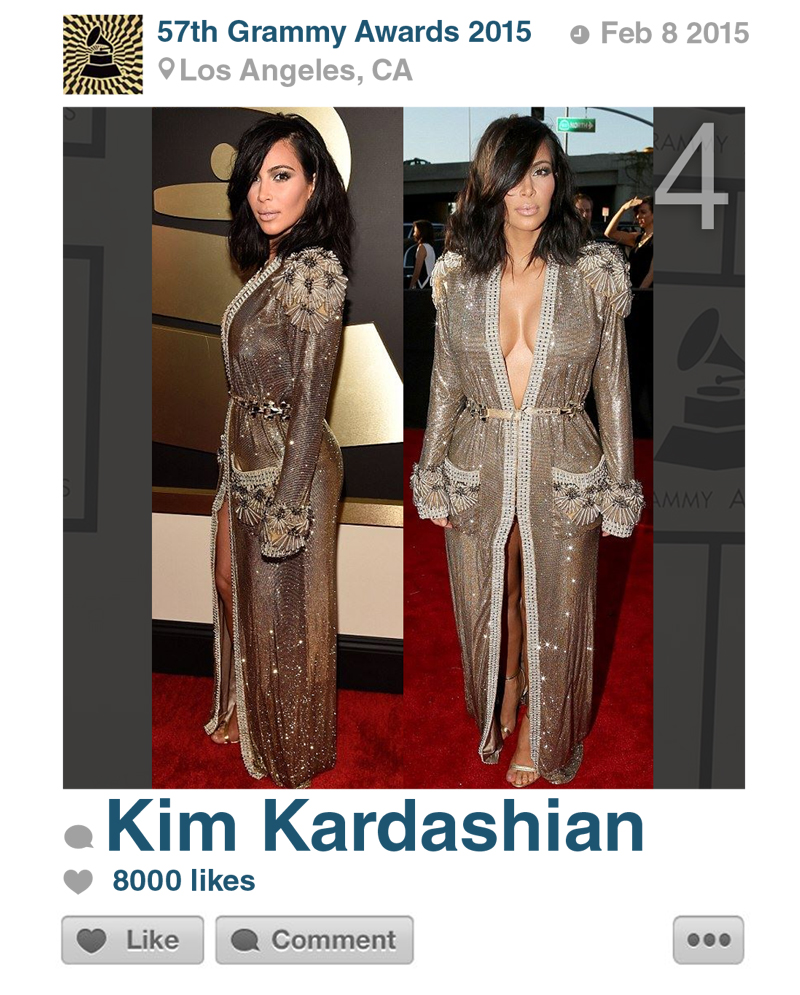 LOOSE MORALS–Kim Kardashian looks like a crass car crash (say that five times, fast). The Jean Paul GAULTIER number is too large for her, the sleeves too long. KIM is drowning in glitter.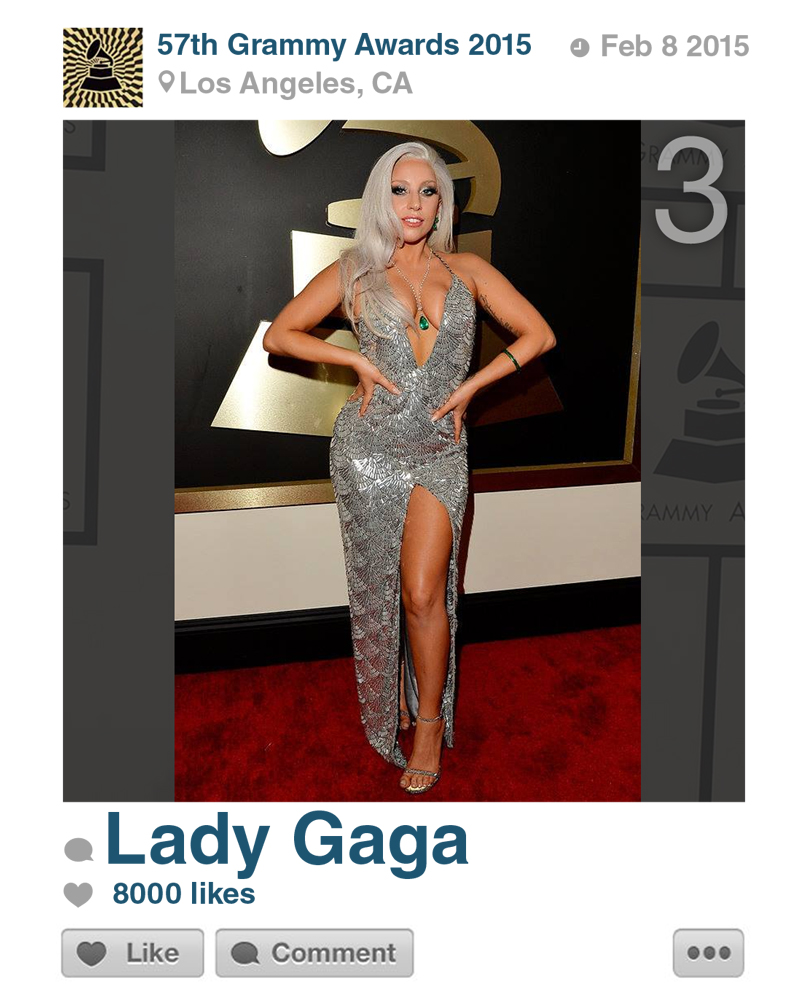 PLATINUM RECORD–Lady Gaga as the SLUT from HELL. Porno Couture trumps anything during the Grammys. It is a yearly tradition. But the huge emerald strangled between her boobs is BEAUT.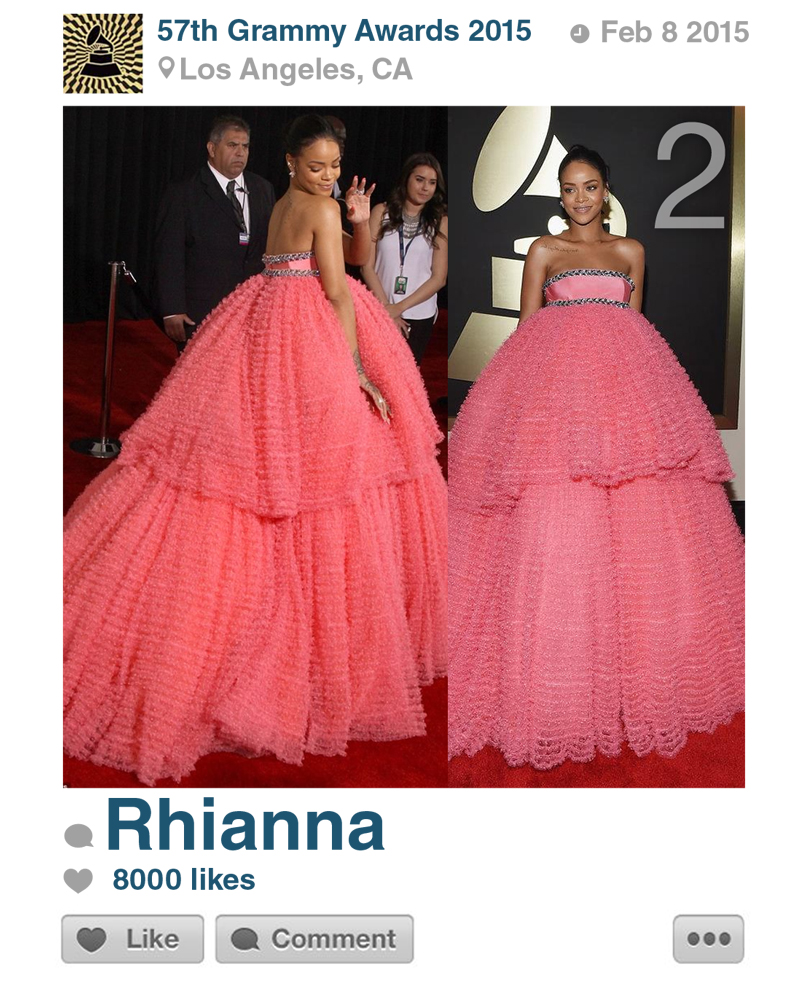 DIVISORIA RAID–How many yards of tulle died to create this FASHION Victim number for poor clueless Rihanna, the name of the designer is Giambatista Valli. SHOOT HIM, put him out of his misery. JK!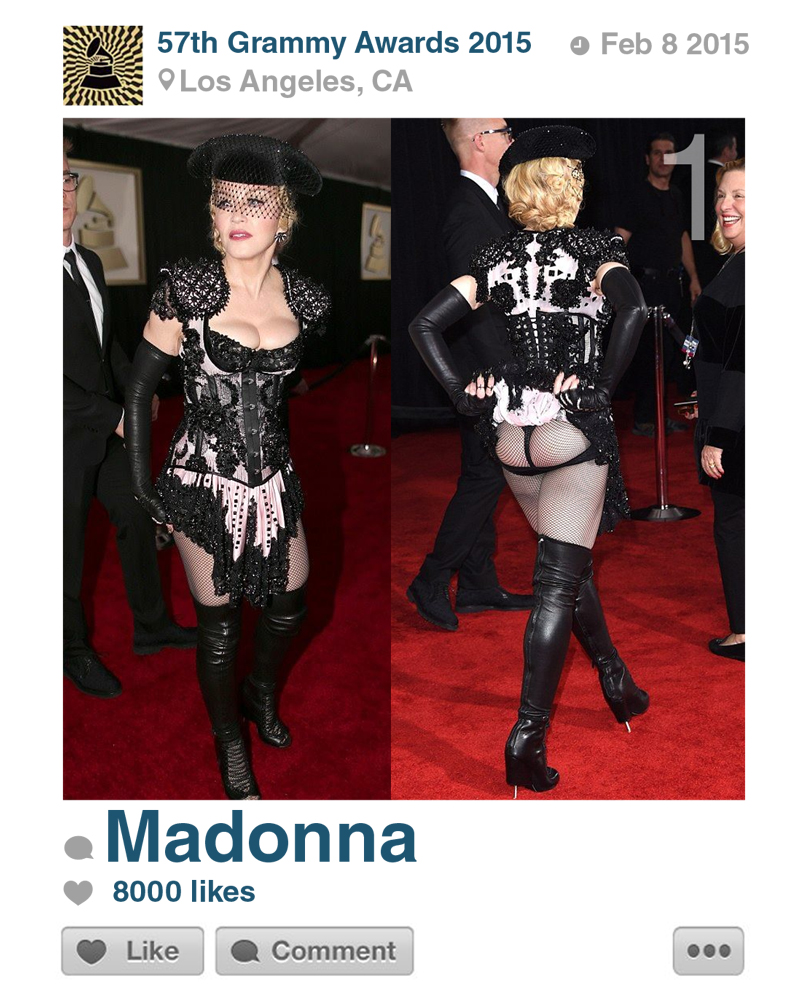 GRANNY AT THE GRAMMYS–She's Madonna and she gets forgiven but not forgotten FOREVER. Givenchy's Ricardo Tisci needs to be exorcised of his hidden transgender desires OR he can opt for GENITAL re-assignment. Snip-snip. He would at least look younger in this trashy get-up.