8 Things You Didn't Know About "That Thing Called Tadhana"
Feb 11, 2015 &nbsp • &nbsp Juan Miguel Severo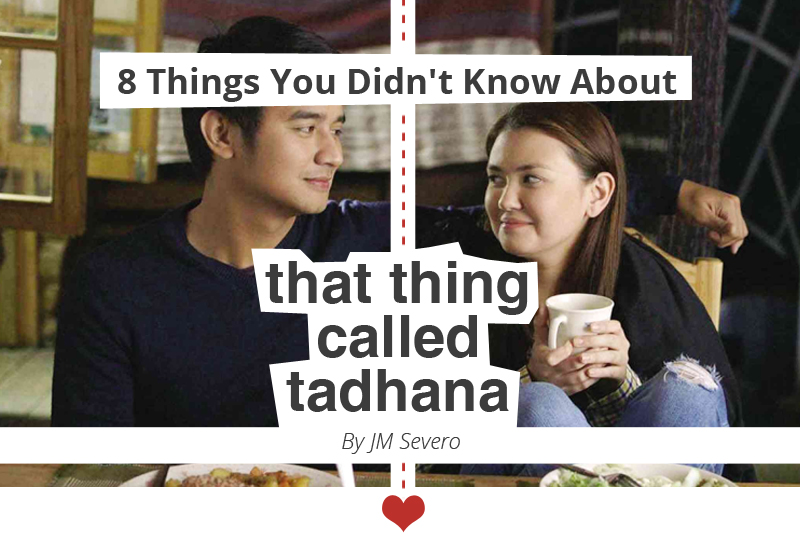 You may argue with me about this, but I know a film has left quite an impact on its audience when I open my social media accounts and see them filled with friends and other people posting quotes from it, or links to its theme song, or photos of them mimicking its poster, or photos of them going on a spontaneous trip to the film's location in an attempt to emulate the characters' journey. Okay, it's also possible: maarte lang ang friends ko.
But still. All of these signs are extensively present for what's been dubbed as "The Ultimate Hugot Movie of the Year," "That Thing Called Tadhana"—the little Cinema One Originals film that quickly transitioned from its humble festival favorite status into a major blockbuster, commercial success.
We already know the lines that really got to us; they're all over Facebook and Twitter! We may even have said them ourselves before the movie came out! ("Aren't we supposed to be great by this time?" *cries*) So instead, let us list the things most people probably don't know about it yet, and give its fans a chance to know a little more about this darling of a movie.
(WARNING: VERY MINOR SPOILERS AHEAD!!!)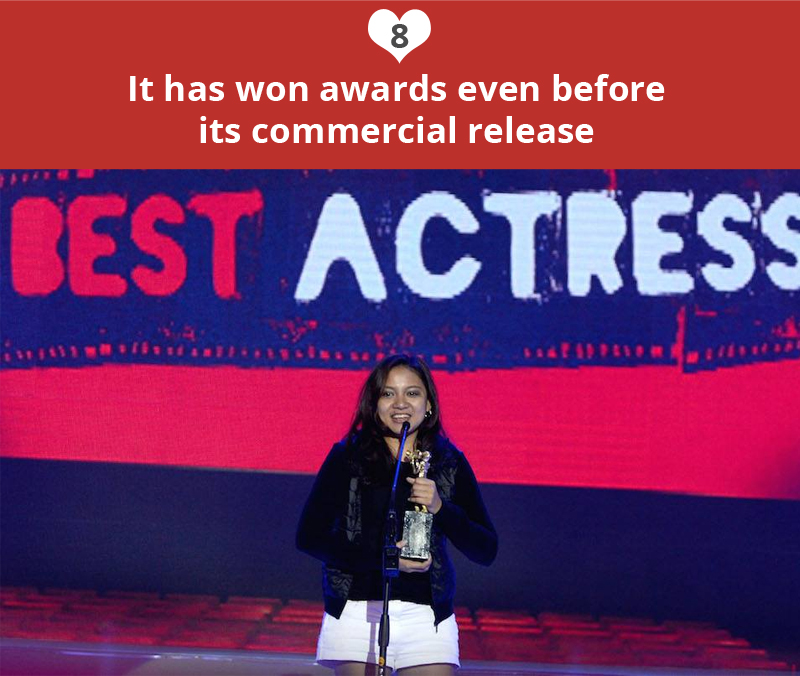 After having mostly sold out screenings during last year's Cinema One Originals Film Festival, the film won the Audience Choice Award at the festival awards night, together with the Champion Bughaw Award for Full Length Feature. The role of tatanga-tanga sa pag-ibig Mace Castillo on the other hand has already earned Angelica Panganiban two Best Actress awards to date: one from Cinema One Originals and another from Gawad Tanglaw where she tied with none other than the country's Superstar, Nora Aunor herself (Dementia).
However, what a lot of people don't know is that even before it was filmed, That Thing Called Tadhana had already received its first seal of approval from the prestigious 2014 Don Carlos Memorial Palanca Awards for Literature where Antoinette Jadaone won third place for her hugot-driven screenplay.
Funny how there's a scene of Mace talking about how she dreamed to win a Palanca someday.
Yes, it's hilarious. And, yes, it also sounds very much like something Kris Aquino has already appeared in.
I ask writer-director Antoinette Jadaone how she came up with this title and she says she's always wanted to have a movie entitled a la classic, based-on-a-true-story massacre and chop-chop lady movies from the '90s. In the end, however, she felt that the original title was too long and That Thing Called Tadhana has a better recall.
"At sa dulo," she added, "hindi lang naman 'to kwento ni Mace. Kwento talaga ito ng pag-ibig at, yes, tadhana."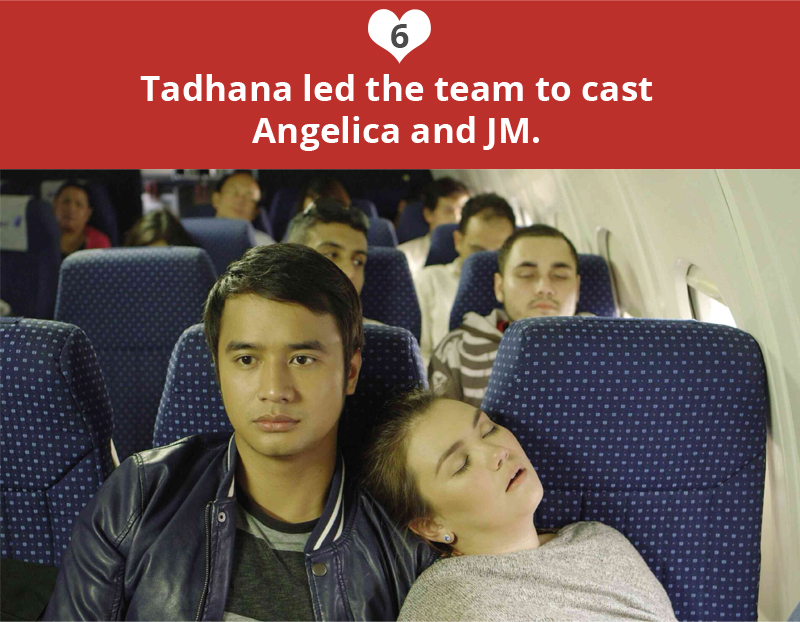 "Parang tadhana rin yung pagkakuha namin sa dalawang actors,"Jadaone says.
Having worked with her in the 2014 comedy "Beauty in a Bottle," Tonette really wanted Angelica Panganiban to play Mace. She was sent the script early in pre-production and Angelica promised to read it immediately on her way abroad but the team didn't hear from her, making them think she wasn't interested in the part anymore. Tonette was already considering other actresses for the role when she posted a random comment on a photo in Angelica's Instagram to which the actress replied, "Direk nabasa ko na! Ako na yang si Mace!"
JM de Guzman was the first choice for Anthony but Tonette almost gave up on getting him on board due to his lengthy hiatus from the limelight. But when Dan Villegas (director of "English Only, Please," producer of Tadhana and Tonette's real-life boyfriend) found out  JM was doing a cameo appearance on Cathy Garcia-Molina's "She's Dating the Gangster" where he was director of photography, he immediately sent his girlfriend a text suggesting they make him read the script immediately. They sent JM the script of Tadhana while he was still on set and that is why Dan and Tonette make a power couple how they got their Anthony.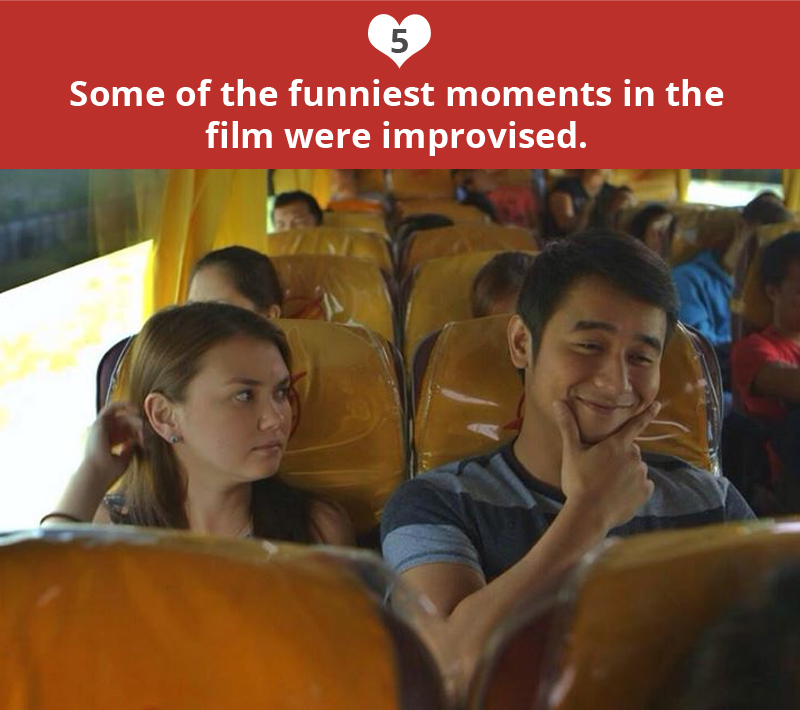 Tonette told her actors to stick to the script, that there's a reason behind her choice of words. But while the final product still remained very true to the script, she says she eventually learned to let go at some point and let the actors give their own inflections to their characters.
She'd continue rolling the camera even after a scene is done, she says, so the actors would have to improvise, leading to some of the film's most lighthearted and funny moments like when Mace agrees to give Anthony 100 pesos every time she talks about her ex. The scene is supposed to end when Anthony extended his hand to Mace but the camera continued rolling so Angelica protested "Tange, 'di pa start!"
The scene where Mace and Anthony goes to a spa for a massage was also improvisational. After shouting "Sabihin mo pakita niya abs niya!"instead of "Cut!", the director let her actors play around, giving the audience a quick glimpse of JM de Guzman's tummy and that candid moment of Mace and Anthony telling the spa personnel they want it "hard." 'Yung masahe, I mean.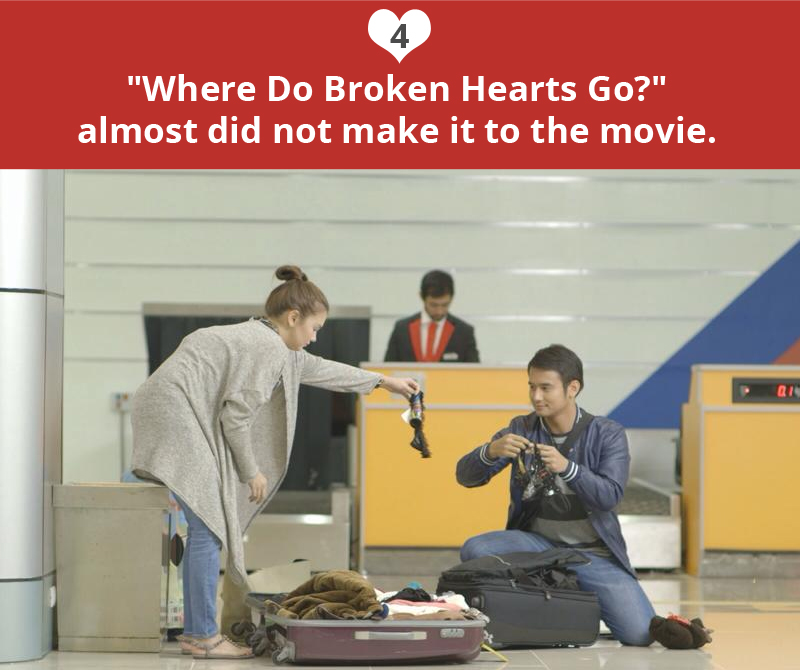 A couple of weeks before its festival premiere, the Tadhana team met a roadblock when negotiations with the local publishers of the song left them with an already-discounted rate of 225,000 pesos to pay for the usage of the Whitney Houston hit. With their budget exhausted, the team resorted to crowdsourcing; asking friends, fans and people awaiting the movie via the movie's Facebook page to donate 500 pesos or more so they could afford the song. Help came quickly and the team was able to raise 125,000 pesos in four days, then, eventually, enough to pay the publishers in time for its Cinema One Originals debut.
Yes. Three hours. Anthony and Mace made a contest out of bragging about their stupidity (Anthony almost bought neighboring slots in a columbarium for him and her ex!) but that, among other scenes, had been cut from the movie.
Sure, some fans may get sad about not seeing the scenes removed from the final cut, but Tonette says she really wanted the film to only be an hour and a half long, quipping that even she would probably doze off if she had to sit in a theater watching two people just talk for three hours non-stop.
Not to worry, though. You may get to know the rest of Mace and Anthony's conversations soon enough…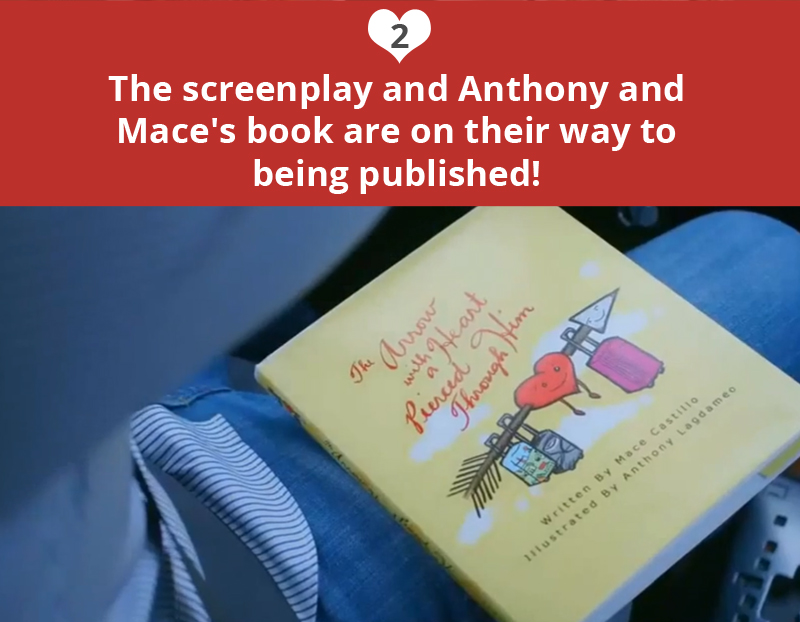 Aside from being a filmmaker, Antoinette Jadaone is also an entrepreneur who's mostly responsible for the quirky "Relaks, Puso Lang 'Yan, Malayo sa Bituka" Planner and other products by her small company, Witty Will Save the World.
The same company is about to publish the screenplay of Tadhana and that Shel Silverstein-esque storybook by Mace and Anthony featured in the movie, "The Arrow with a Heart Pierced Through Him." I can already feel the orders coming in.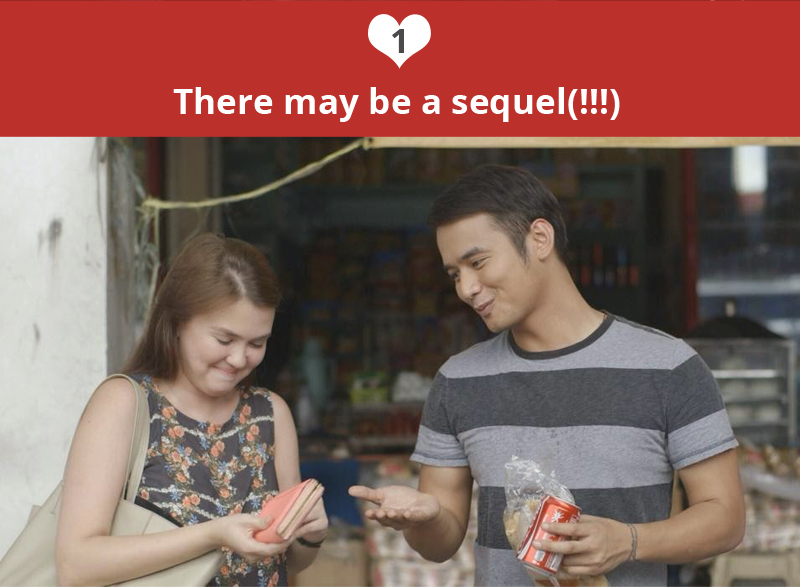 Now, don't go screaming in joy because it's nothing set in stone yet. But you can cross your fingers and hope that it pushes through just in case you're one of those who really wants to know what happens next with Mace and Anthony. (Who doesn't!?)Teased if she wants to turn it into something like Linklater's "Before Trilogy", Tonette candidly responds "Ay hindi naman! Gusto lang naming dugtungan dahil kahit ako gusto silang makitang maghalikan!"
Let us know what you think about the movie in the comments section! Would you buy the published screenplay of "That Thing Called Tadhana" or Anthony and Mace's book? Would you watch a sequel to their love story? "Aren't we supposed to be great by this time?" Mahal mo pa ba siya? Makaka-move-on pa ba 'ko?
*loops "Where Do Broken Hearts Go?" 'til it no longer hurts*
"That Thing Called Tadhana" is still showing in over a hundred theaters nationwide. Go on, share your #hugot feels in the Comments Section below, you know you want to.