#CoupleGoals: Gross Things Couples Do When They Reach Peak Coupling
Feb 17, 2016 &nbsp • &nbsp Kevin Christian L. Santos
#CoupleGoals: Gross Things
Couples Do When They Reach
Peak Coupling
By Kevin Christian L.Santos
Ever been in a long relationship? Now think about when the two of you FIRST started dating. Notice how things were so different? Notice how the two of you actually made an effort to put your best foot forward and present the best version of yourselves? Fast forward when you lovebirds were in peak coupling mode. You become more comfortable and accepting of each other's quirks.
That's how you know you guys really love each other, when you can just let loose and be gross with each other without the fear of being judged.
Here's just a few things that gross couples do when they're REALLY comfortable with each other. This is how you know what you have is for real and for keeps, because you're willing to do anything for each other, no matter how gross or unhygienic it is.  Stuff like:
8. Farting in front of each other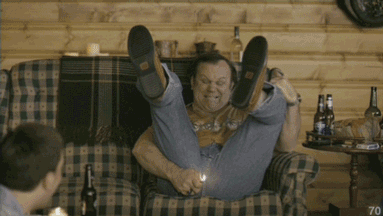 Photo via: Giphy
You don't have to hold in the toxic fumes like when you lovebirds first started dating, for fear that you might offend your potential partner's nostrils with the smell of death. Now, the both of you are now more comfy with letting one rip. However, said cutting of farts leads to two scenarios: one, they laugh and congratulate you for a job well done and two, they might become offended by the pungent gas and get back at you with a spicy fart of their own. Thus, a fart war commences wherein one tries to outfart and outstink the other. Ahhh, true love.
7. Popping each other's zits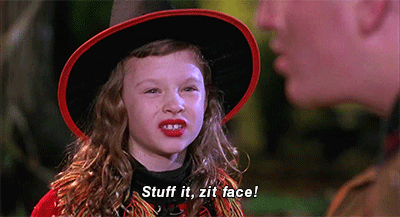 Photo via: Gif-Weenus
Sure it's gross, but holy hell is it satisfying. Plus, you're doing each other a favor!
6. Clipping your nails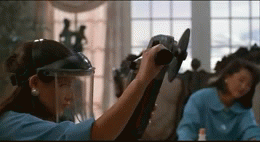 Photo via: Reddit
It's annoying seeing a toenail or two on the floor. It's even more annoying seeing them fly across the room while your SO is trimming their nails. Given the annoyance, you still do it anyway and even help each other get rid of an annoying hangnail. You even help each other clean up when the task is done. Such a gross, gross task.
5. Using the bathroom with the door open
Photo via: Giphy
If there's no one else around, why do you have to close the bathroom door? Plus, you've seen each other naked. Does this mark the end of romance? Nah, more like the beginning of it. Girls, just make sure your man aims INSIDE the drain. Don't tolerate any splashes. And while you're at it, talk about your period with him.
Plus, they'll be there for you when this emergency happens: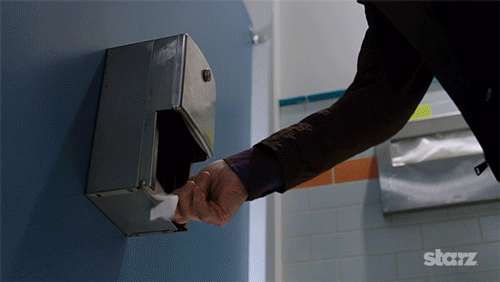 Photo via: Patrick Stewart/Giphy