Did you know that in the original webtoon of True Beauty, Im Jugyeong actually gets together with Han Seojun? The webtoon isn't done yet, so the question of who ends up with who is still up in the air. On the other hand, in the drama, we've been pretty sure from the get-go that Lee Suho would be the endgame for our leading lady. Which is fine, because Suho really is a sweet and thoughtful guy. But Seojun's personality is just so electric, grabbing our attention so quickly that sometimes we forget Suho is even in a scene. We really can't deny that second lead Han Seojun is stealing our hearts, so these are the reasons why we're still rooting for him.
He looks like a bad boy . . .
View this post on Instagram
The character of Han Seojun is such a textbook bad boy that you might think you'd hate seeing another character like that onscreen. But the drama actually works him into the plot in a way that he creates an entertaining and fun dynamic with the rest of the characters, especially Jugyeong. We especially love how actor Hwang Inyeop could wear that seemingly devil-may-care attitude and shrug it off just as easily.
. . . but really a softie inside
In spite of his untouchable bad boy persona, he's really just a softie. A real teddy bear within. He's a good son and brother (which we'll talk about in a bit). But he's also just sooo relatable. Case in point: he's a little bit hilarious and hysterical, especially when he gets embarrassed like any other guy. The scene that perfectly encompasses this is when he sings and dances his way out of his room in just his boxers — all while his sister Gowoon and a visiting Jugyeong are watching him from the couch.
He tries to play it cool, but he really can't hold his composure for too long. So he high-tails out of there and into his room to scream and freak out like a schoolgirl who got caught by her crush. Which he did. The secondhand embarrassment is too real.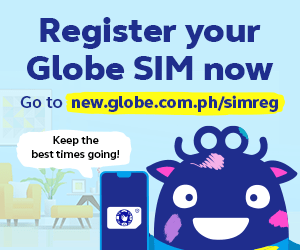 He's a devoted son . . .
At first, Seojun is shown as someone who doesn't care about classes (or anything really) and just sleeps the day away. But when he visits his mother in the hospital, we see that yes, our resident bad boy is more than what meets the eye. He sleeps a lot because he works a lot to help his ailing mother support their small family. This whole new side to Seojun just endears him to us viewers even more, because who doesn't love a man who so obviously cares for his family, especially his mother?
Plus, Seojun's devil-may-care attitude makes for hilarious hijinks when his home and school lives collide. Just look at that one scene when he and his mother dropped by Jugyeong's mom's salon. He went from playfully bickering with Jugyeong to being a docile puppy under his mother's stare.
. . . and a caring brother.
Albeit one that is a little overprotective. Seojun is that type of guy who goes to all of his sister's school events to support her, bringing her flowers and showering her with praise and love and all that. He's the type of guy who picks up his sister from her part-time job all the way across town, even after a long day, just to make sure she gets home safe.
He's the type of guy who would dote on his sister so much that Gowoon would actually ask him to stop associating with her at school (partly because she's embarrassed of his attention and partly because her classmates want her to hook them up with her brother). Seojun is that type of guy who would tease his sister mercilessly, but would also threaten anyone who tries to even bully her. When someone messes with his sister, that person better watch out . . . or else.
He's a good friend, too!
We've seen this in the flashback scenes with Suho and their late idol friend Seyeon. The three guys' rapport makes it obvious that they cared for one another deeply. But Seyeon's death drove a wedge between Suho and Seojun. Seojun's anger over their friend's death was so deep that he ended up taking it out on the people closest to them.
However, we've probably seen how much of a good friend Seojun is in his moments with Jugyeong. But some of you might be wondering — since he likes her, doesn't that automatically mean he'll be nice to her and seem like a good friend then? This actually emphasizes how much of a good friend he is. Seojun might tease her and bicker with her a lot, but when Jugyeong needs help, he's always there. He goes gift-shopping with her. He even lets her test lip tints on him. Seojun helps her get part-time jobs. He gives her advice on her friendships and relationship. And he literally rescues her from thugs alongside Suho and their other friends (although it's partly because of him that she got involved with the thugs in the first place, but still!).
He listens to her!
Even if it hurts him, Seojun listens to what Jugyeong has to say and actually offers good advice. He even lets her get away with her 'friend of a friend' stories (even if it's so obviously about herself). As a good friend and one of the very few people who knows about her relationship, Seojun ends up becoming Jugyeong's confidante about all things relationship and life. On the school trip, Seojun finds Jugyeong crying and comforts her, despite not wanting to hear her confess how she likes another guy. In the bus on the way home from their part-time job, he listens to her try to make sense of her friend liking her new boyfriend. This way, Seojun learns more and more about her, while also offering her advice from another perspective.
He doesn't care about how her looks
the way han seojun said "yes, she is" while looking at her. ❣😭#TrueBeauty#TrueBeautyEp14 pic.twitter.com/YXGa1gZBPD

— ` j (@_dohwanx) January 29, 2021
Unlike Suho, Seojun didn't know about Jugyeong's double identity at first. But when he did learn — at the hospital when Jugyeong was pretending to be Suho's cousin — his feelings didn't change at all. This is much more notable because he learned about it much earlier than the rest of the school. It seems that it didn't even warrant an acknowledgement from him because he really just doesn't care about looks. He simply cares for Jugyeong as a person, which is what she wanted all along. (We actually got a hint of this with his sister's parallel storyline, but we're glad to see confirmation on screen.)
And he's thoughtful of his friends' feelings
Despite his strong feelings, Seojun didn't want to burden her with the knowledge of his feelings. Even when he asks her out to confess, he ends up simply alluding to his feelings by asking her for relationship advice and never directly admits it's all about her. And sweet, innocent Jugyeong remains dense and without a clue of Seojun's torch.
Not just that, he actually explicitly tells Suho that he wouldn't tell Jugyeong about his feelings when they're so obviously happy together. Seojun knows that Suho and Jugyeong truly care for one another. And he doesn't want to ruin the happiness that his friends found in one another, even if it hurts him. Cue our tears.
Who are you rooting for in True Beauty? Tell us below!