8 More Hashtags We Should Lay To Rest
Jan 30, 2015 &nbsp • &nbsp Kel Fabie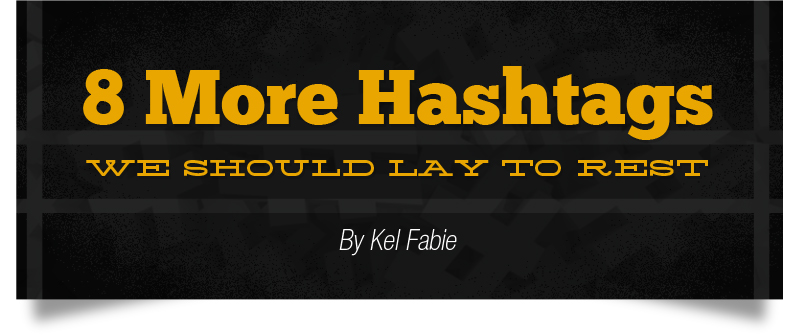 A previous 8List once talked about a few hashtags that Filipinos should really think twice before using. It was a pretty interesting topic, but we knew that there were a whole lot more hashtags that needed a stern talking to, and not just because they're annoying or superfluous. In some cases, they're outright harmful.
Here are 8 more hashtags that should end immediately.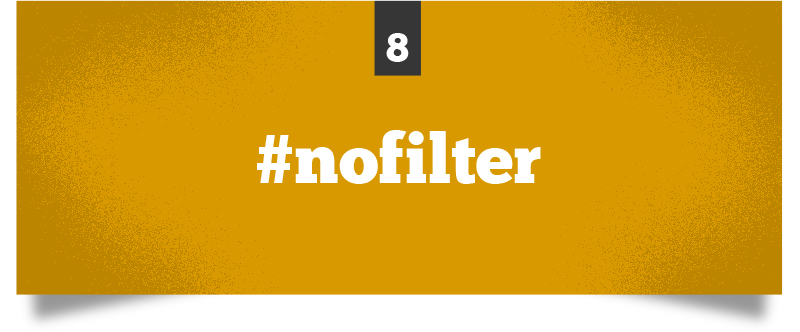 What It's For: To indicate something was taken au naturelle.
What It Ends Up Being: A stealth brag.
Yes, it was used in the other hashtag list before, but it seriously bears repeating. Has it really gotten to the point where any single photo is assumed to be using a filter unless indicated otherwise? That's pretty much like how after T-Pain everyone else had to use autotune to the point that it's a big deal now when somebody doesn't.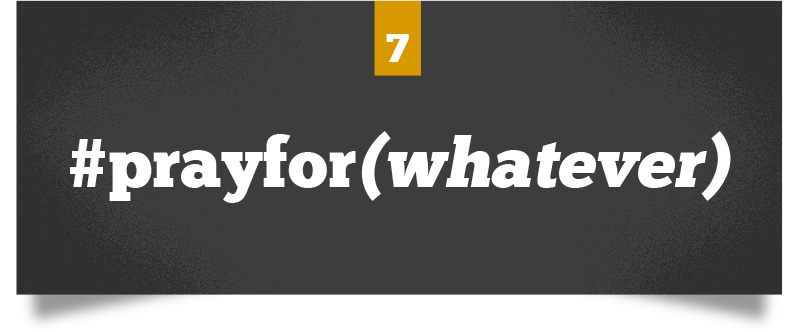 What It's For: Spiritual and moral support.
What It Ends Up Being: An excuse to do nothing.
While good intentions are nice, praying for something doesn't really compare to actually doing something. And while people will be quick to say that those two aren't mutually exclusive, history has shown that people think sharing a hashtag or changing your Facebook profile picture is enough help. Take how well Breast Cancer "awareness" has helped actually reducing cases of breast cancer, for example (Spoiler:It hasn't.).
By all means, keep using the #prayfor hashtag. But just please, please, please, make sure you don't just stop at that.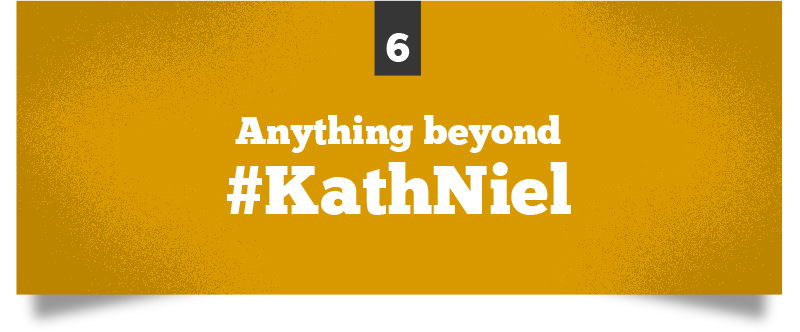 What It's For: To inform fans their favorite celebrity loveteam is up to something.
What It Ends Up Being: A clutter and a waste of characters.
You're a fan of Kathryn Bernardo and Daniel Padilla? I may not be their biggest fan, but that's cool! You can always use the hashtag #KathNiel to express your love for them.
They're going to Cavite this weekend? Great! Why don't you also use the ha… wait, what? #KathNielInvadesCavite is trending?
They're guesting on Vice's show? Let me guess. #KathNielOnGGV is trending now? Is just using plain #KathNiel really not enough? It's not like people wouldn't get what's going on, since you're probably tweeting a lot more than just the hashtag, and that's extra characters to work with.
By all means, keep using the #KathNiel hashtag. But just please, please, please, make sure you stop at that.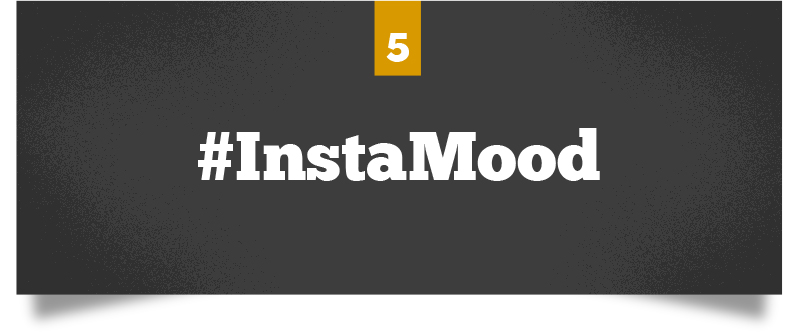 What It's For: Damned if I know.
What It Ends Up Being: Something much worse.
This… doesn't really need any explanation if you're a Filipino, does it? It's like using a certain synonym for "vomit" that starts with the letter p. Just spare yourself the agony.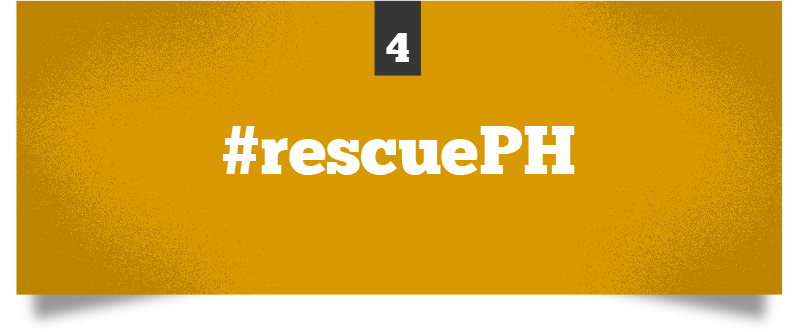 What It's For: Rescue.
What It Ends Up Being: A setup for a stupid #BoomPanes pickup line.
Now, for the people still reading this instead of immediately jumping down to the comments to tell me what a horrible person I am for ripping on #rescuePH, it might be comforting for you to know that I mean it's a good idea to give the hashtag a rest if you are not actually in need of rescue.
lets take the hashtag seriously RT @abbytheramos: "@kriciaaapiraaaa: Single ka, single ako, bagay tayo" tulungan niyo ko pls #rescueph

— Divine Lee (@DivinemLee) September 23, 2013
Like this quoted example.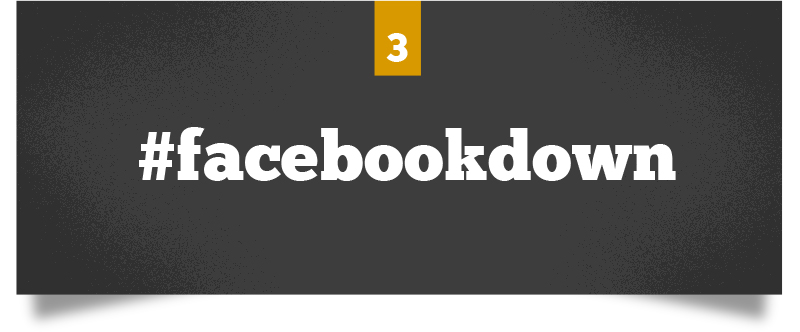 What It's For: A way to indicate Facebook is down.
What It Ends Up Being: An indictment of how we always find a problem no matter how good things are.
Facebook was probably down for all of half an hour. Was it that difficult to not go on every other social media just to complain about it? Have we gotten so connected to social media that we now can't help but feel like our life is incomplete when we can't access one of them for a few minutes?
Unfortunately, the answer to that is probably a resounding "yes." And the fact you're probably reading this right now because someone linked to it from Twitter or Facebook means we're not helping, either.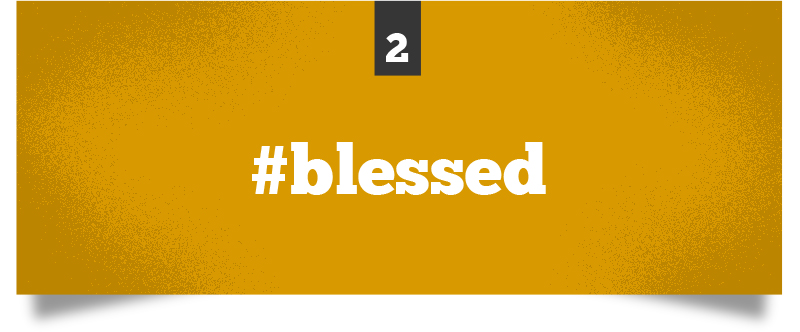 What It's For: A way of expressing gratitude for something special and amazing.
What It Ends Up Being: A petty battlecry for every single little thing that isn't terrible.
The height of abuse for this hashtag came during the Papal visit. Suddenly, everyone was #blessed! So #blessed in fact, that none of the 6 million Catholics that assembled at Rizal Parkare offering to help the government recoup the 6 million worth of damage the park sustained thanks to them.
#blessed!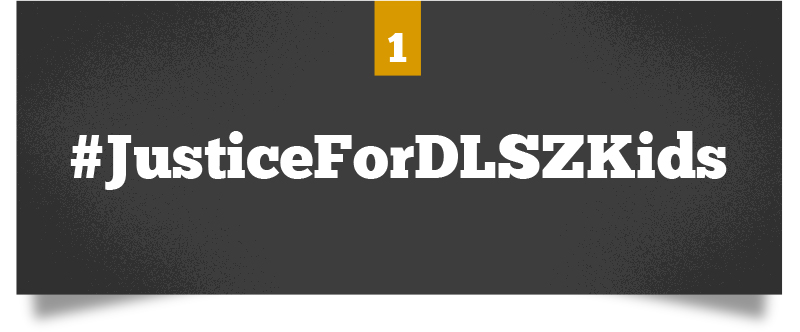 What It's For: A protest hashtag against a school shooting or some kidnapped kids in De La Salle Zobel. I think.
What It Ends Up Being:You're kidding, right?
While over 60 PNP-SAF were killed this week by the MILF, it turns out the justice we ought to be fighting for is a frigging color coding scheme. If that doesn't scream "privilege" to all us mere mortals right now, then maybe the more appropriate hashtags they should use, like #ayalaalabangproblems or #gottawakeupearliertogettoschoolontimelikeeverybodyelse, should clue us in.
Demanding "justice" for what amounts to a #firstworldproblem in what is decidedly not a first world country is about as sensitive as texting Batman "happy Mother's day" every single May.
Demanding "justice" for people who want to use their expensive, gas-guzzling cars, while the rest of us have to risk life and limb in flying MRT's with rising prices or burning buses with maniacal drivers is a mockery of the justice we as a nation ought to cry for as the nation's transportation systems fail us. Every heard of a school bus? I'm willing to bet a bus for DLSZ has significantly less odds of bursting into flames than your regular non-DLSZ variety.
Demanding "justice" for people exerting, no, flaunting their privilege, while 60 murdered cops are slowly swept under the rug because it's "inconvenient" is a bastardization of the word itself.
So please, for crying out loud. Cut it out with that #JusticeForDLSZKids bullshit. If no DLSZ kid was shot, kidnapped, or killed, then let's ask for justice for actual problems.
Want to add more hashtags to this list? Share them in the comments below!