8 Reasons We Shouldn't Blame PNoy For The Mamasapano "Misencounter"
Jan 30, 2015 &nbsp • &nbsp Kel Fabie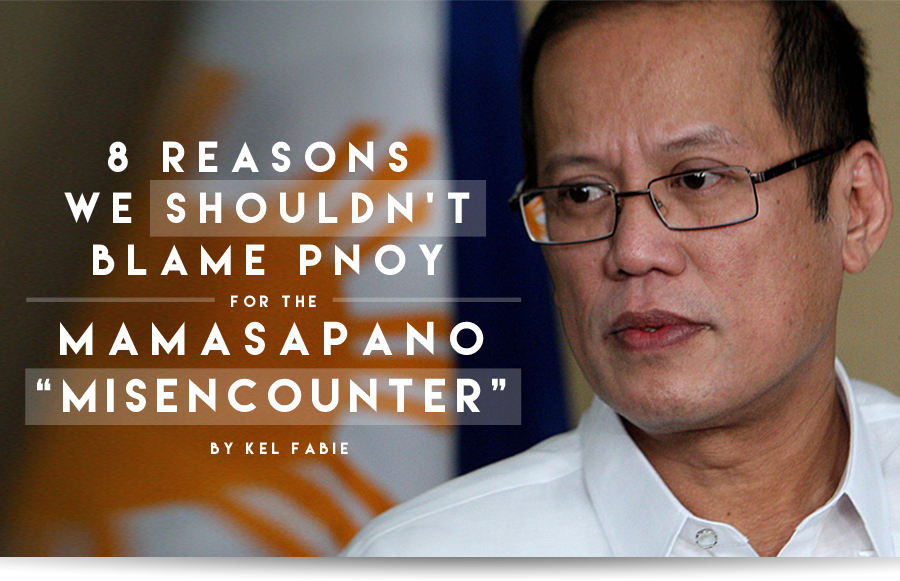 [dropcap letter="N"]ation, we greatly mourn the loss of over 40 good men in our police force in the Mamasapano operation. It's really unfortunate that it just has to be the good ones who end up paying the ultimate price as opposed to the corrupt ones we always complain about. No matter how much we may malign the police force in our every day lives, when they go out of their way to remind us why we still believe in them, boy, do they really come through. It's understandable why a lot of us are very angry over what happened to these policemen.
But to insist that PNoy should be held responsible for this grisly massacre? How absurd! Who do we think the poor, beleaguered President of the Philppine nation is? The guy who allegedly chose to give a suspended public official the power to run this fatal covert operation or something?
Here are 8 uncontestable reasons why we have no right, no right whatsoever, to ever blame our dearly beloved president for what has happened in Maguindanao.
While it might seem that the President totally knew that there was a covert op happening, and while it might seem that the president totally assigned someone who isn't even supposed to be within five feet of police work in the least, you can't really blame him for anything that went down, because it was totally Gloria's fault that this is happening right now. After all, the go-signal for this op has been in place since 2002, and it's not like Pnoy could have possibly, oh, I don't know, rescinded the go-signal or something. Everybody knows that, right?
The past administration is to blame for every single thing going wrong in the government right now. #NeverForget.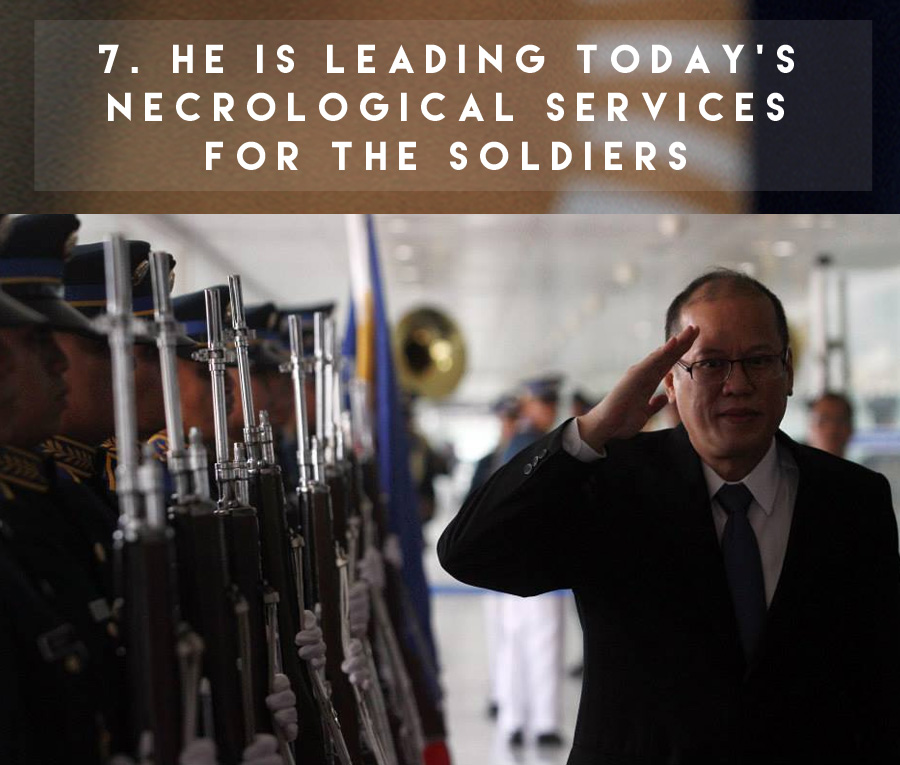 Nation, it isn't like he was scheduled to meet these soldiers. He had plans, everyone! Plans! And clearly, worrying about the families of the policemen who may or may not have been secretly under the command of the very guy he personally trusted despite being suspended for alleged indiscretions just doesn't figure in those plans enough.
But hey, he at least led today's necrological services. That makes it all okay now, right?
Editor's note: He was reportedly late to the ceremony.

You don't get it, you see! It wasn't like it was the fault of the resistance fighters or something. After all, it was Han who shot first, not Greedo! There was no ambush to speak of, so since there was no ambush, and it was the soldiers who started the shooting, they totally had it coming. This is in no way the fault of the president, because what does he know, right? He's just the chief of the armed forces and personally met the chief of the SAF shortly before the operation happened. And speaking of that…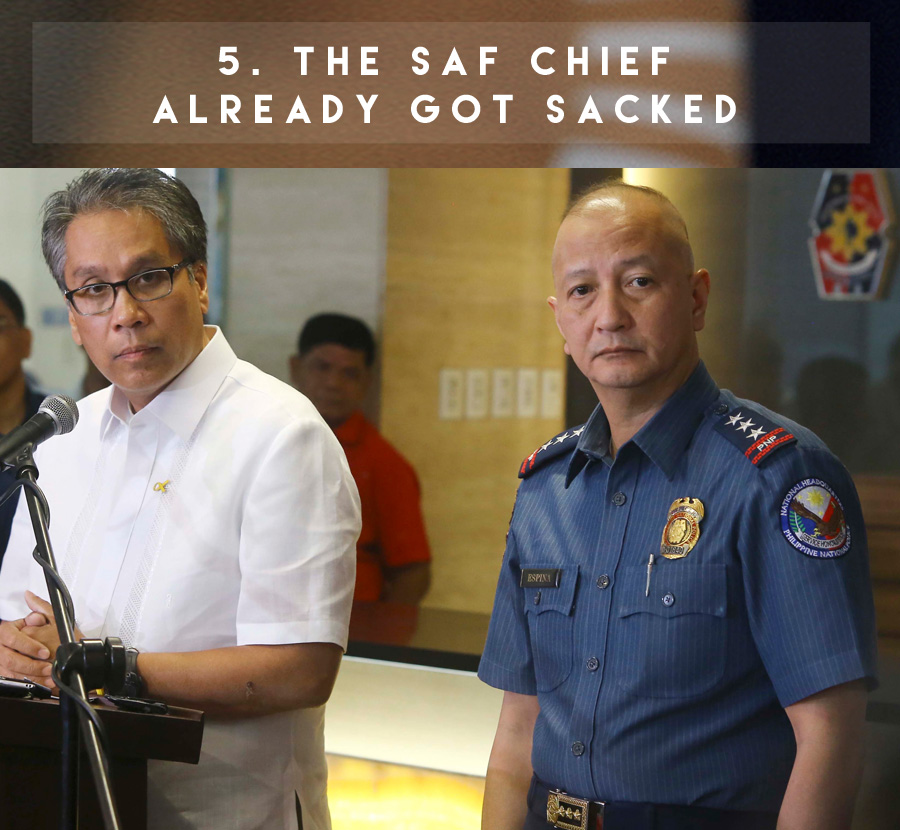 The buck stops with the SAF Chief, and he already got relieved of his command. That should be enough to bring back the 40-something policemen who were killed, heal the injuries of the dozen more, and console the families of these cops. That's what you call "Aquino magic."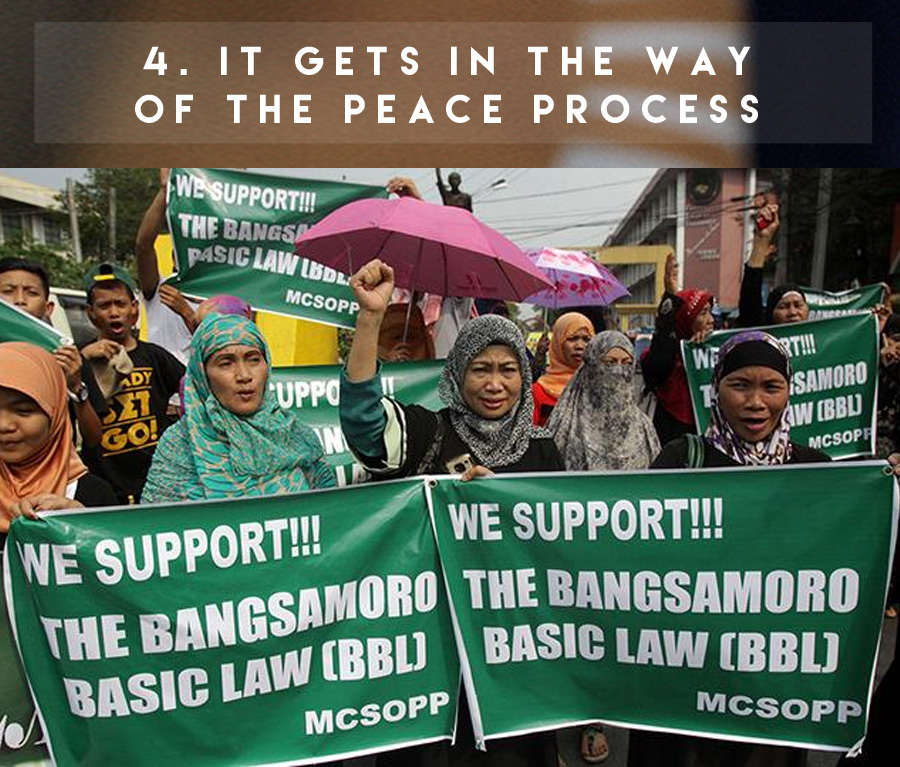 If we don't shut up about this unfortunate incidient, we would totally derail the peace process in Mindanao, as well as the Bangsamoro Basic Law! Never mind that actually not going through with the covert op, which was totally within the president's power to order, would have avoided putting it in danger in the first place. We can't leave ourselves any room to blame the president for that at all!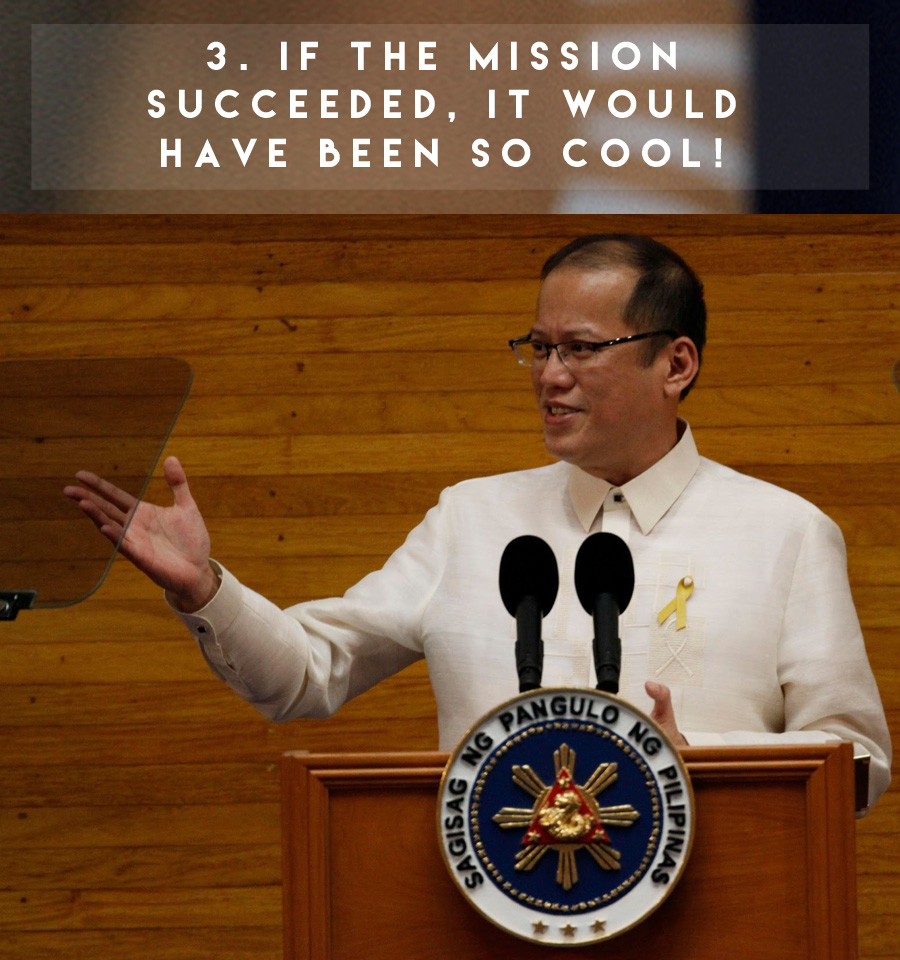 Yeah, well, more than 40 cops ended up dead because of it, but you can't win 'em all, right? It's the thought that counts.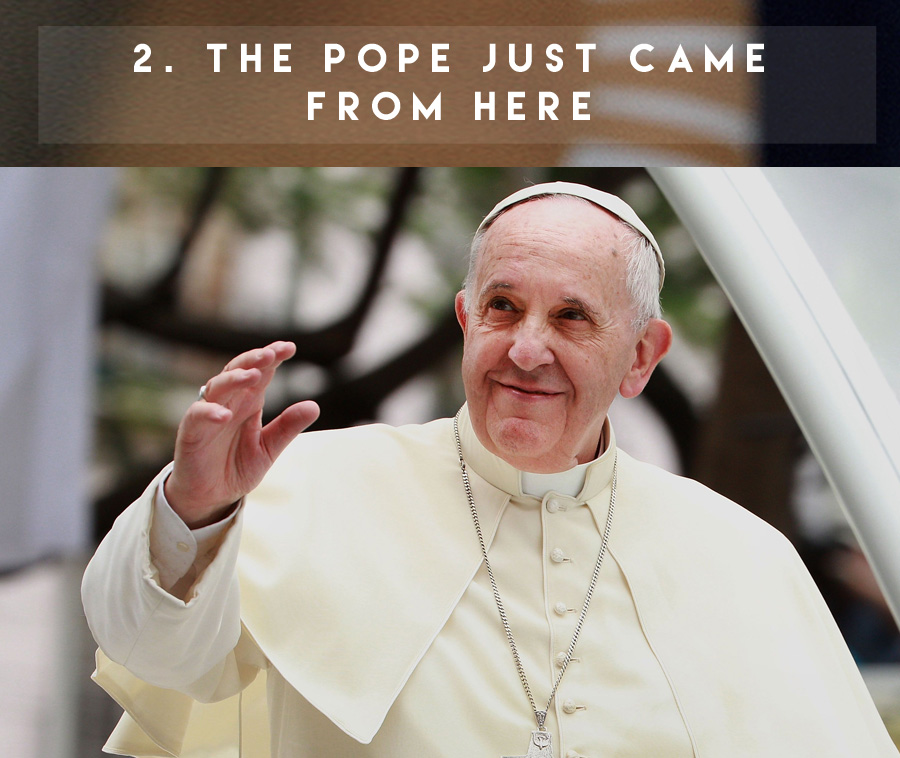 Tell the world of His love…
… no? Well, it was worth a try.
Ninoy Aquino died for our freedom. Until her death in 2009, Cory Aquino lived for our freedom. Our president, Noynoy Aquino, is the fruit of their loins. The man practically sweats freedom and nicotine, aside from limitless sex appeal. Paraphrasing the Pope himself, who are we to judge?
Are we so arrogant to think we're his boss or something? We're nobodies, that's who we are. We are insignificant sacks of meat standing next to the President who, given the state of his lovelife, clearly has zero f*cks to give.
Nation, this is precisely why we shouldn't blame PNoy for anything: there is nothing to blame him for, because all he ever does is nothing. Blame PNoy for nothing, because he did nothing wrong.