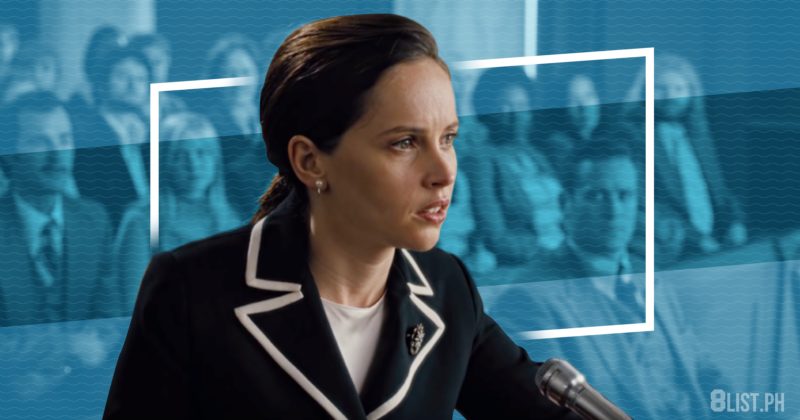 Ruth Bader Ginsburg is turning 86 on March 15, and what a fitting tribute that audiences worldwide will get to know her via On the Basis of Sex, a biopic about the tough-as-nails lawyer who championed women's rights and gender equality, and is currently a sitting Associate Justice of the U.S. Supreme Court. Here are 8 reasons why the life of such a legal pioneer ought to be celebrated onscreen:
A LOOK AT THE HEIGHT OF SEXISM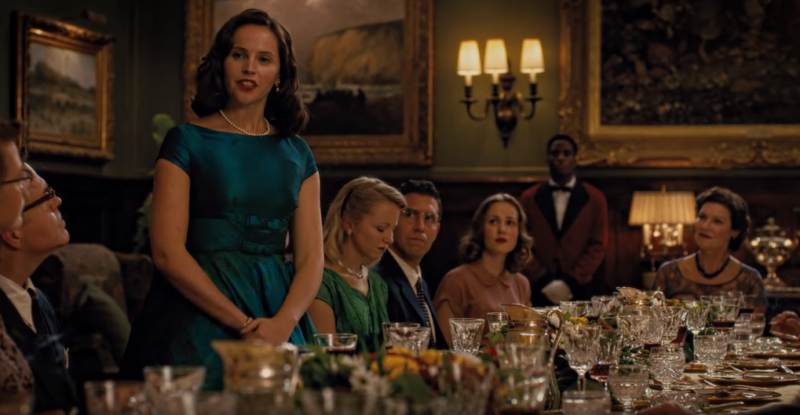 The film begins in medias res, as Ruth (Felicity Jones) attends Harvard Law School with her husband, Martin (Armie Hammer). In a welcome dinner, the dean of Harvard Law, Erwin Griswold (Sam Waterston) asks Ruth and the small number of women who got accepted why they are at Harvard Law School, "taking the place of a man." As Ruth struggles to survive in Law School, she battles daily bouts of sexist remarks and treatment from her professors, classmates and even her husband's coworkers.
WHAT MAKES RBG TICK?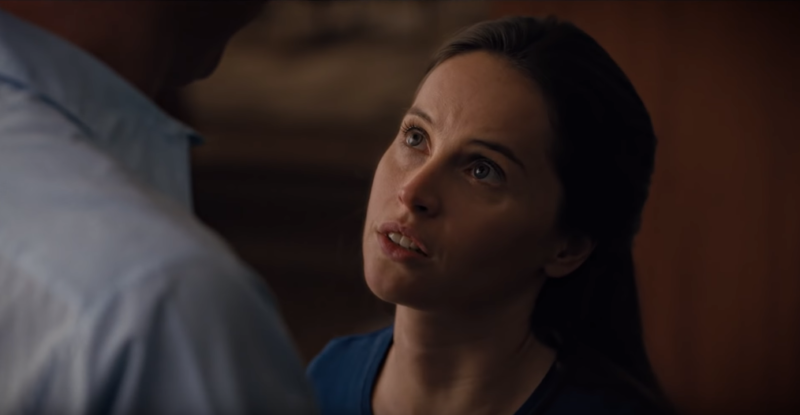 For the insecure male viewer, On the Basis of Sex may prove tough to sit through. But to paraphrase the modern poet Nadine Alexis Lustre, "C'mon guys, it's 2019." For all of RBG's momentous victories, the film offers a peek into the characters that make her human. In one scene, Martin calls out Ruth because she has this insatiable desire to prove her intelligence to everyone, among others. In another, she clashes with her teenage daughter, who proves more forward thinking than she is.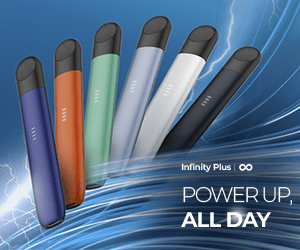 FELICITY JONES IS A SHOWSTOPPER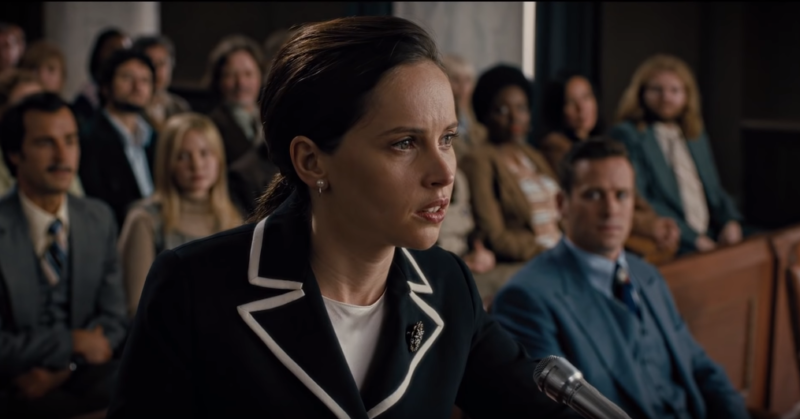 Having already proven her range as an actress in films such as Like Crazy, The Theory of Everything and Rogue One, Jones was, of course, perfect as RBG. Showcasing both the grace and strength of her real-life subject, Jones compels whenever she's onscreen. She knows when to be vulnerable and when to unleash tension.
RBG'S WORK IS HISTORIC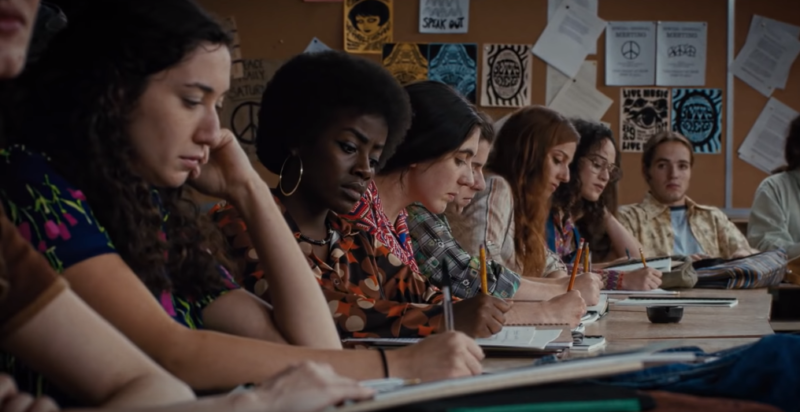 In 1970, RBG challenged the American justice system, which by then had tons of laws which discriminate on the basis of sex. The result would not only impact her generation, but current and future generations, bringing America closer to becoming a more gender-equal nation. But there are more battles to fight, and RBG is still standing in her 80s.
A GREAT COMPANION PIECE IN THE ERA OF #METOO

Several powerful men who have been accused of sexual harassment have already felt the backlash: Harvey Weinstein is currently facing a mountain of lawsuits, Kevin Spacey has been replaced in All the Money in the World, and we are just waiting for R. Kelly to go to prison. On the Basis of Sex continues the conversation, because sexual assault has roots in rape culture, which in turn is affected by a prevailing sexism and misogyny.
AN ODE TO ANYONE WHO EVER FELT BELITTLED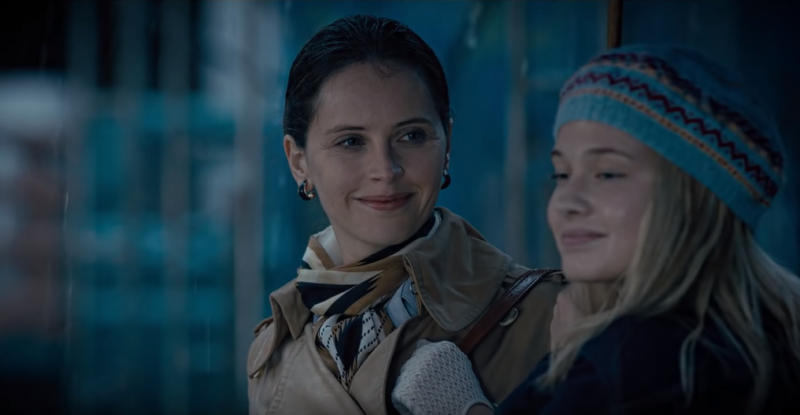 If you've ever been in a situation where you've been told you cannot do it, then let RBG's example inspire you. The key to success isn't winning on your first try, it's how many times you get back up after failing. In the film's climactic scene, RBG defended her way in front of three white male judges, and despite the obvious disadvantage, she won her case.
GENDER EQUALITY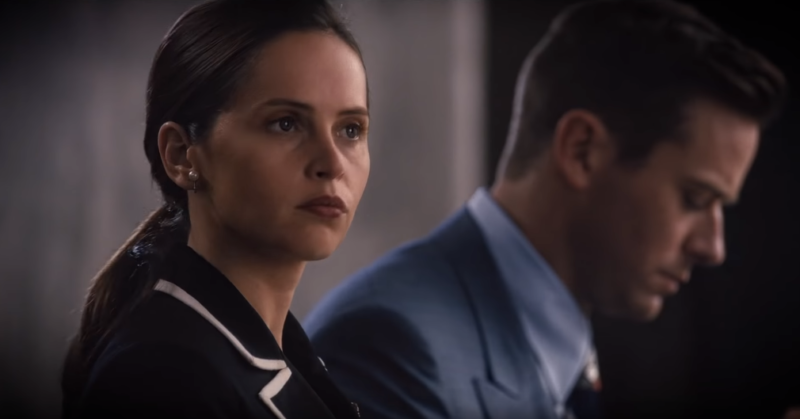 As portrayed in the film, Martin and Ruth Ginsburg, despite being both lawyers, practiced separate branches of law— him, taxation and her, civil rights. Each respected the other, whether in terms of legal practice or maintaining their household. In the climactic courtroom scene, Martin was beside Ruth, while when Martin became sick during their law school days, Ruth studied for the both of them.
AN INTERESTING PRIMER ON RBG

While centering in the 50s and the 70s, during RBG's stint as a law student, and later as a civil rights defender, the movie offers an entertaining and stirring portrait of the Supreme Court Justice as a student, a lawyer, a wife, a mother, and more importantly, a woman. If the film sparks your curiosity on Ruth Bader Ginsburg and her legacy, you might also want to check out the documentary RBG, a more in-depth look on the story behind the woman dubbed the "Notorious RBG."
What do you think of the film? Tell us below!