8 Steps To Building a Trivia Night
Jan 7, 2015 &nbsp • &nbsp Tim Henares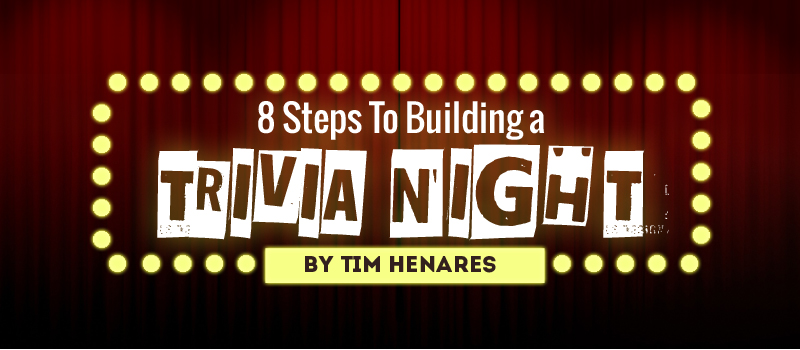 If you've been keeping a close watch over the latest trends in the Metro nightlife, a fairly strange fascination with quiz nights has come up. Multiple bars have taken it upon themselves to make it a regular habit for people to come to their fine establishments to drink and make like high school students, answering questions in those quiz bees they used to hate as kids.
Well, if you've been wondering what steps go into doing one of those, well, we're happy to help you out with that! Do us a favor, though. Pick a bar outside of Makati, because that's where the glut of the quiz nights happen to be. 121 Bar is usually the first one people hear about, after all.

8. Build your team
First of all, you won't be pulling this off alone. You're going to need a quizmaster, someone manning your presentation, a question researcher, and likely a person keeping score or two. At its most compact, you're looking at a two-man team to start with, but even that might get monotonous after a while, so it would require a few more guys at some point.
7. Find a venue
Like I said, Makati is not the best of places at the moment because there's a lot of them right now (You'll probably see a list about that here soon.). QC has a few here and there, including Geekfight, but the market feels ripe for it, regardless. There's also further south than Makati, and maybe even the occasional Ortigas venue or so. Go for a bar. For some reason, drinking makes all of this fun.
6. Focus on a good day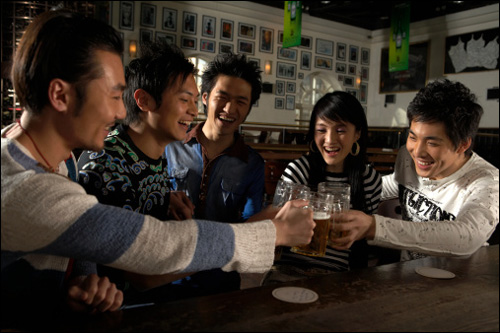 The easiest step. Long story short? Anything but the weekends generally work.
5. Pick a good mix of questions.
I realize it's tempting to specialize, but to catch an initial audience, you need to do better than that.Think Jeopardy: the questions may seem like they're difficult, but you feel pretty brainy when you get them, and the reality is, Jeopardy was designed that way. It's about being able to have a varied range of things you know, not having an unspeakably high IQ.
4. Figure out your format.
The easiest format, by far, has always been the Q and A style, which everyone and their mother already does. Surprisingly, deviating from this isn't really a must, because all you really have to do is cater to people who already want this. You can try being creative about it, like, say, Super Smash Quiz Night in Hooter's Makati, but let's take note of…
3. Your logistics
This is obvious but most quiz nights would require some pens or sharpies, and white boards, as well as your sound system and display screen for questions. Or if you're a hardcore Quiz Night like, say, Murphy's, you would use sheets of paper like an actual quiz.
I wouldn't recommend electronics like buzzers and whatnot because, again, people are drinking.
2. Market, market, market
This is a given in today's day and age, but you should be ready to use social media, word of mouth, and maybe even flyers for this.
1. Find a way to keep it competitive but fun
It's great to see a quiz night flourish because a community actively wants to be the best at it, and it's not actually difficult to cater to that. The prizes are nice, but they're secondary to making sure that the quiz doesn't scare off people who walk in to see what all the fuss is about, which is a combination of asking a good mix of questions and encouraging friendly interaction among teams. Here's hoping you get to pull it off, and have a lot of fun!
Have other ideas? Share them in the comments below!