Kids nowadays have the glow of mobile devices on their faces instead of the inner glow from reading books with actual pages. Add that to the fact that magazines are migrating to digital, don't be surprised if one day your kids will turn to you in awe when they stumble upon your hidden stash of Candy Magazines and ask you what on earth those glossy pages are. We clearly need to get our hands on more books.
As such, people who love books have a heavy burden. There are thousands, even millions of books all over the world to be had. It's a good thing there are secondhand bookshops to purchase cheap books from, even stumble upon a hard-to-find treasure!
1. Book Sale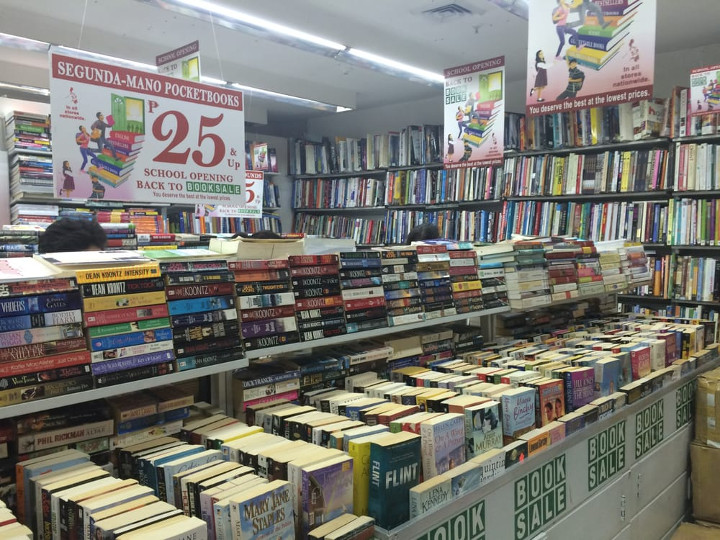 Book Sale branches are largely scattered in major malls all over the country; it's very likely that there's a Book Sale branch in your nearest mall, commercial building, or even in a street near you. Book Sale has everything from hardbound books to paperback, from pocket books to religious books, almanacs to medical text books! They even have school supplies, academic charts, and mini toys near the counters, all at affordable prices.
The books and magazines sold are almost half the price of brand new ones, from all the genres you could think of. The downside is the staff are only there to keep the area tidy, they can't provide you with knowledge about books you are looking for..
2. Bookay-Ukay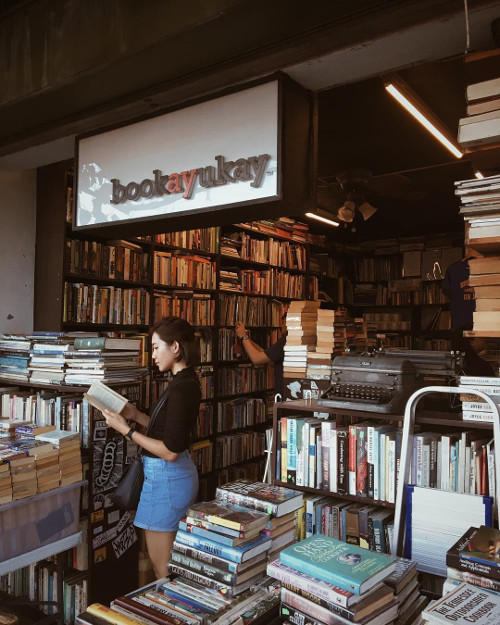 #78 Maginhawa St. Teachers Village East, Diliman, Quezon City, Philippines
Open from Tuesdays to Sundays 3PM to 11PM
Maginhawa St. is not only famous for having quite a number of restaurants that students around the area love, it's also famous for other establishments, like the well-loved Bookay-Ukay. The name is obviously derived from the term "ukay-ukay" which means hunting or shopping for pre-loved items.
Bookay-Ukay has secondhand books and brand new books available for people wandering around their small, homey space. The bookstore gives off a vintage artist vibe, with floor-to-ceiling shelves stocked full with books. They also hold a buy, sell, and trade for books for those who are interested.
3. Biblio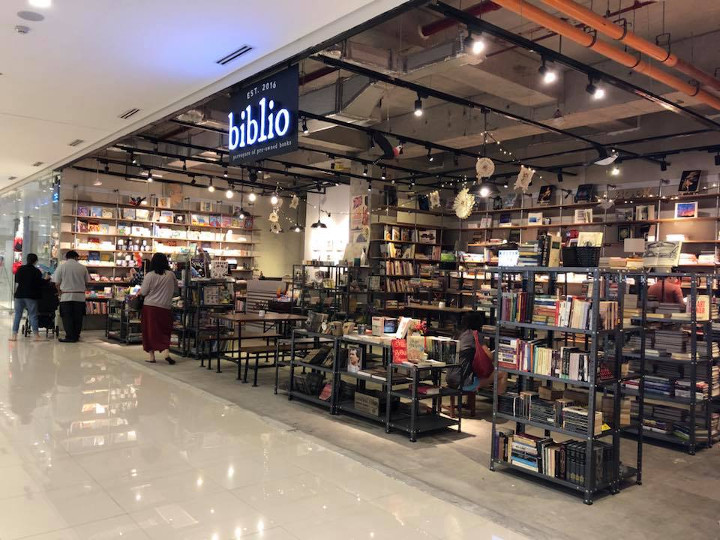 Biblio proudly call themselves as purveyors of pre-owned books. You can find them in select Ayala Malls, some of their branches even including a coffee shop, as if the lovely smell of hundreds of books isn't enough to lure you in! The artsy interior of Biblio gives off a relaxing feel as you browse through their books, which are in a wide array of genres and are never wrapped so you can read and decide if you want to make the purchase.
The affordable books aren't the only thing that will keep you coming back to Biblio's quaint branches. They also collaborate with a few artists, letting them sell their arts and crafts. Biblio also has blind dates with books, they offer huge discounts, and if you ever want a book, they'll do everything they can to find it for you.
4. Books from Underground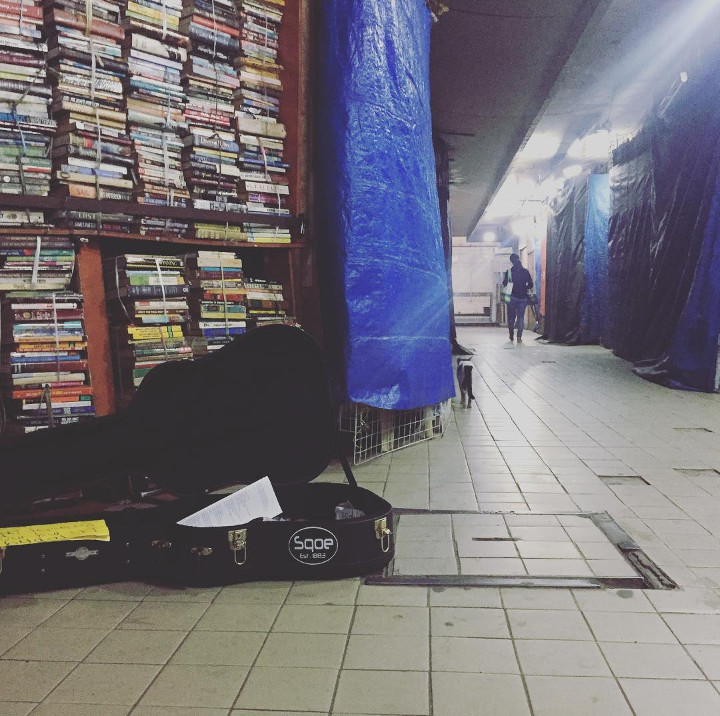 Lagusnilad Underpass, Padre Burgos Ave., Manila
Located in the busy underpass of City Hall, Books from Underground is quite a find. You'll often see groups of students crowded around the shelves lining the walls of the underpass. There are bundles of books you might see, although the caretakers might inform you those are already reserved. Books from Underground is famous for looking for books that you need – you name it, they find it and sell it to you. The books all range from P50 to P500.
5. Books for Less
All the certified book lovers out there lose their minds whenever Books for Less announce a warehouse sale because those sales are massive. If the books they have on their many branches in malls are affordable, the prices drop even lower during warehouse sales. With Books for Less, you get almost any book you want, and if you can't find it on your own, you can ask them for help with their online search request.
6. Recto Cartimar Bookstore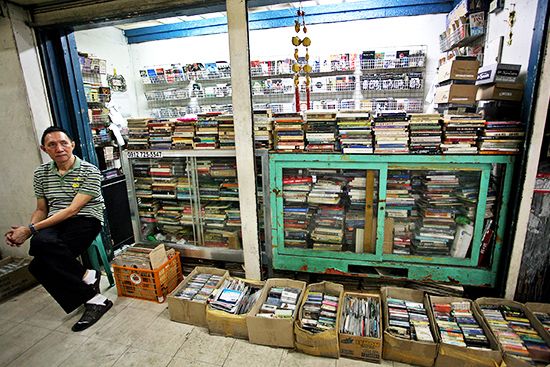 Stall 31 Cartimar Shopping Center, Severino Street corner C.M. Recto Avenue, Quiapo, Manila
This bookstore is owned by Mang Greg, a bibliophile with a penchant for helping others to not only copies of great books but also great music from cassettes and vinyls. The bookstore is located in a small stall that smells of secondhand books, a smell book lovers are most likely addicted to, and most of the books are worn out. But if they still have complete pages, what's not to like? Recto Cartimar Bookstore is a great place to unearth new gems at a very cheap price.
7. The Book Stop Project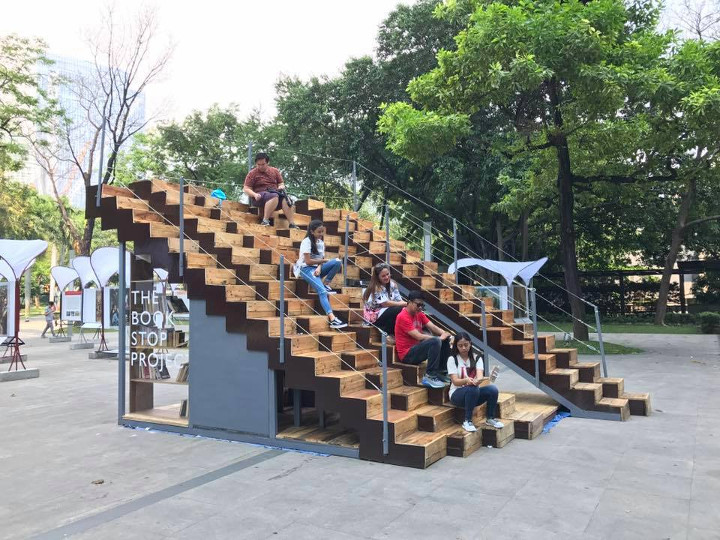 The Book Stop Project is a pop-up library concept that encourages people to show their love for books and reading while making acquaintances in the process. They have mobile spaces spread in the city – one is currently in Ayala Triangle Gardens, Makati, and another is in Plaza Roma, Intramuros. Visitors can spend time in these mobile libraries reading a book, borrowing, or lending, but never purchasing. The Book Stop Project also occasionally holds community events where people can interact with each other.
8. Jervs Bookstore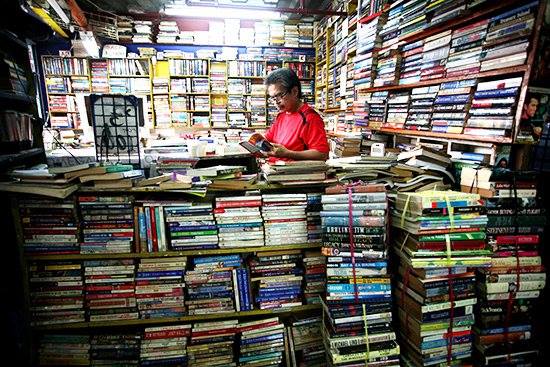 Guadalupe Commercial Complex, Ground level fronting EDSA near McDonalds, Makati
There's nothing quite like finding a bookstore and discovering that the owner knows so much about his trade. You can drop by and peruse the books while having a quick chat with the enthusiastic Mang Ed, the owner. He can talk to you about his favorite books and maybe even recommend you a good read or two! In any case, finding a great bookstore amidst the hustle and bustle of a place such as Guadalupe can be a heaven sent.
Got any other bookstores to add? Share it with us!