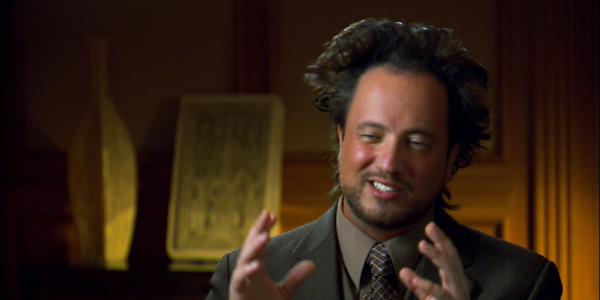 8 Things We Learned from Giorgio Tsoukalos of "Ancient Aliens"

By Mikhail Lecaros

Last week, History Channel took over the World Trade Center with the first-ever History Con. For four amazing days, fans of History Channel programs got to rub shoulders and hear from the stars of their favorite programs, while taking part in games, interactive exhibits, and taking part in open forums.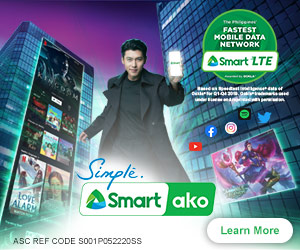 One of the stars who graced the event was Giorgio Tsoukalos, the Swiss-born Greek-American host of Ancient Aliens. Even if you're not familiar with the name, you've probably come across the meme that bears his face (and gravity-defying hair), which pops up whenever something needs to be attributed to aliens.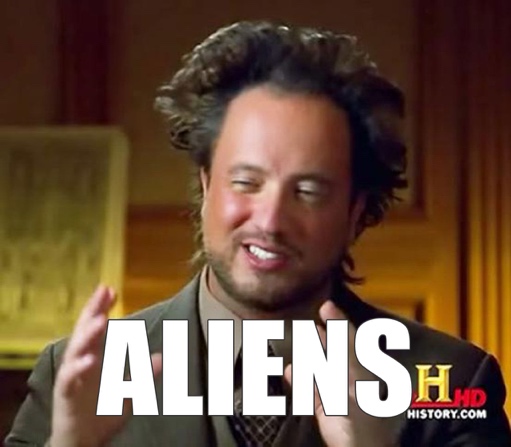 Tsoukalos was gracious enough to spend some time to let 8List probe his brain (aliens not included):
8. History Con marks his first time in Southeast Asia.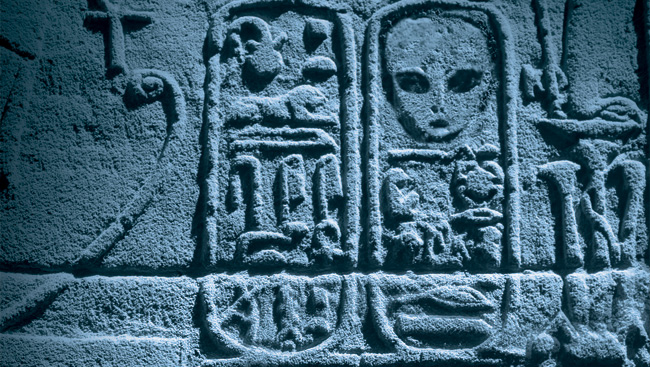 "It's my first time in Southeast Asia! So far, it's been an absolute adventure, and I'm in love with the people here—everybody is friendly, everybody has very intelligent questions, so I'm really happy to be here to promote season nine of Ancient Aliens."
7. "Indiana Jones" got him to where he is today (the 80s were awesome!).
"It started in 2008, when the new Indiana Jones movie came out, Kingdom of the Crystal Skull, and that basically was a movie about ancient astronauts! And then the same production company that did a documentary about the movie approached me later and asked if I was interested in doing a two-hour documentary about Ancient Astronauts. And here we are, in season nine, 116 episodes later! So you know, Ancient Aliens, to me, is still a magnificent bonus to me being a magazine publisher.
"I wouldn't be where I am today if it hadn't been for Star Wars and Indiana Jones growing up, because I'm a child of the 80s, and I'd lie to you if I said I wasn't inspired by those things, but to do this in real life, this is to me, my bonus."
6. It's not always aliens (really!).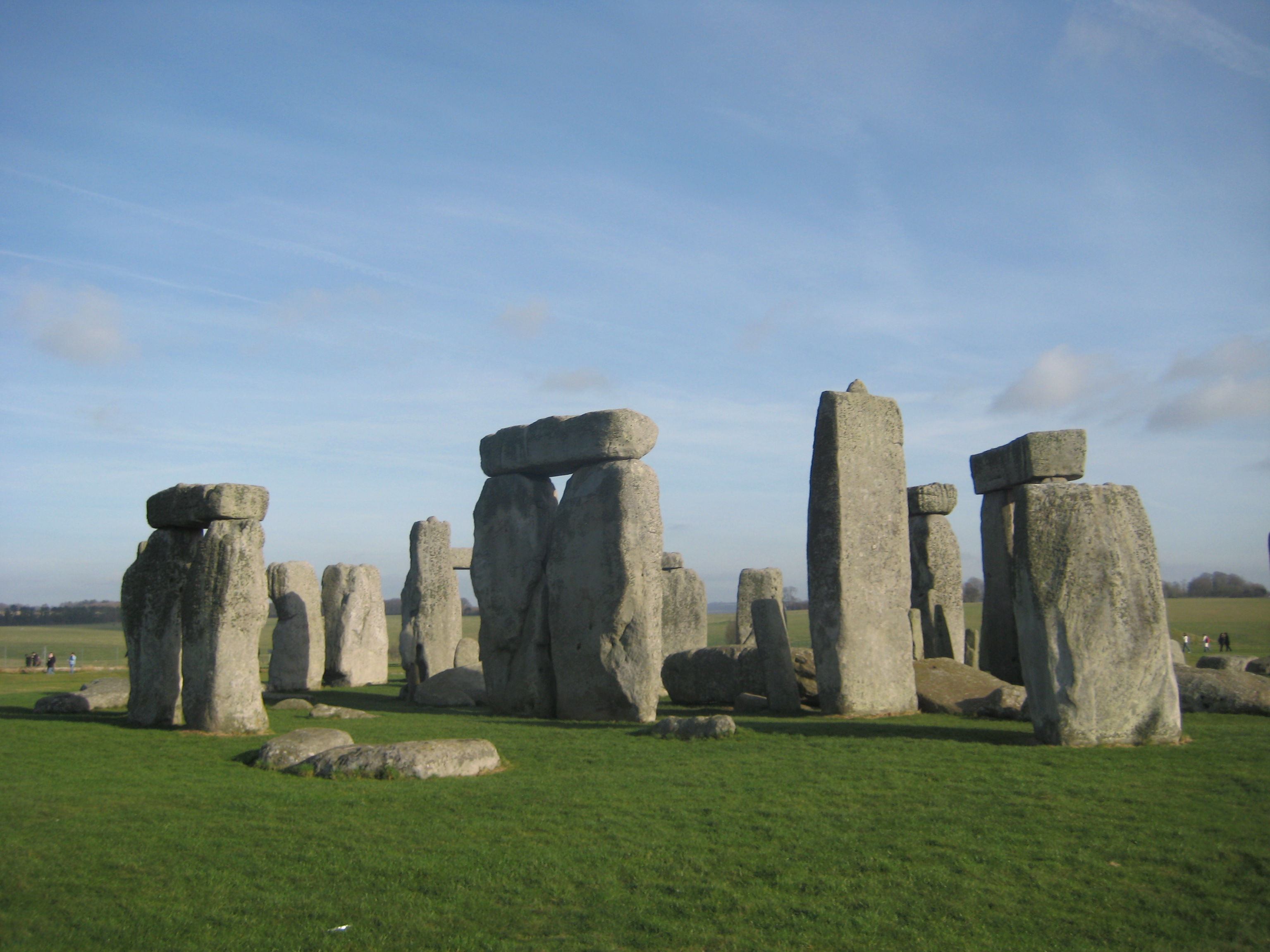 "Not a day goes by when somebody posts on my FB or they send me in the mail a picture of something they've found, and mostly it's like something, you know, an object like a stone or something like this. And oftentimes, I'm looking at the material that was sent to me, and I have to say, sometimes, a stone is just a stone—it has nothing to do with aliens! I always feel bad when I have to tell people, 'You know, this is not what I'm looking for,' but from time to time, something extraordinary crosses my desk and if that happens, that is when I hop on a plane."
5. The Evidence is overwhelming (it's everywhere!)
"You know, when you go to, let's say, Puma Punku (in Bolivia), and there is this courtyard there that has this collection of, what, to me, seem like prefabricated blocks, and the reason I say that is because you can find the same type of stone in the same shape and they all have seams in them, and it looks as if they have been poured…that is something that I haven't seen before, so it depends where you travel that, from time to time, you stumble upon things that has (sic) not been discovered.
"For example, this February, I was told there are ancient Egyptian hieroglyphs in Australia. The first time I heard this, I said, 'C'mon, that's impossible!' But then they showed me pictures online so I was like, 'Ok, I'm on the fence,' so I got on a plane, flew to Australia. Outside of Sydney, there's the city of Gosford, and in the hills is a bizarre wall that looks as if there are ancient Egyptian hieroglyphs! That, definitely was a very interesting investigation, but in order to find my conclusion, you'll have to tune in to that episode in Season nine (laughs)."
4. Aliens believe in a higher power (and why wouldn't they?).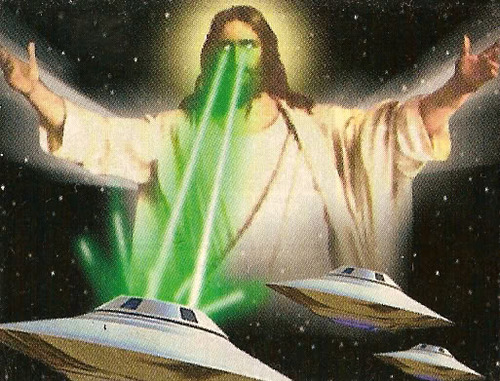 "Even though I do think that the extraterrestrials I talk about are flesh and blood space travelers, I think they too have these fundamental questions about faith and religion. I'm often asked, or you know, skeptics always laugh, they say, 'If you suggest we've had help from aliens, then those aliens, did they have help from aliens, too—nudge, nudge, laugh, laugh?' And the answer to that is a resounding yes! Because you can play that game backwards to the very beginning, and with all respect, if there ever was a Beginning, that, in my opinion is Creation—that is God. So it all fits into the same drawer, in that strange respect, but even aliens have questions about life and death and religion and God and all those things. The only thing that sets them apart from us is that they are more advanced, technologically speaking. And that is my opinion."
3. He ignores the skeptics and the haters.
"There used to be a time when I would fight with them in forums and things like that. But 20 years later, I really don't care anymore because either you are ready to explore these questions with an open mind or I can show you tangible evidence and they will still say, 'This is not real, it's fake, or it's a human being that had their head come up with wooden boards,' and things like that, there's absolutely nothing I can do, and when people say, 'it's all crap', well, we wouldn't have a hundred and sixteen-plus episodes, because otherwise, after ten episodes, there'd be nothing left for us to talk about. And so, it's an exploration of our past with a different viewpoint."
2. He used to be a professional bodybuilding promoter.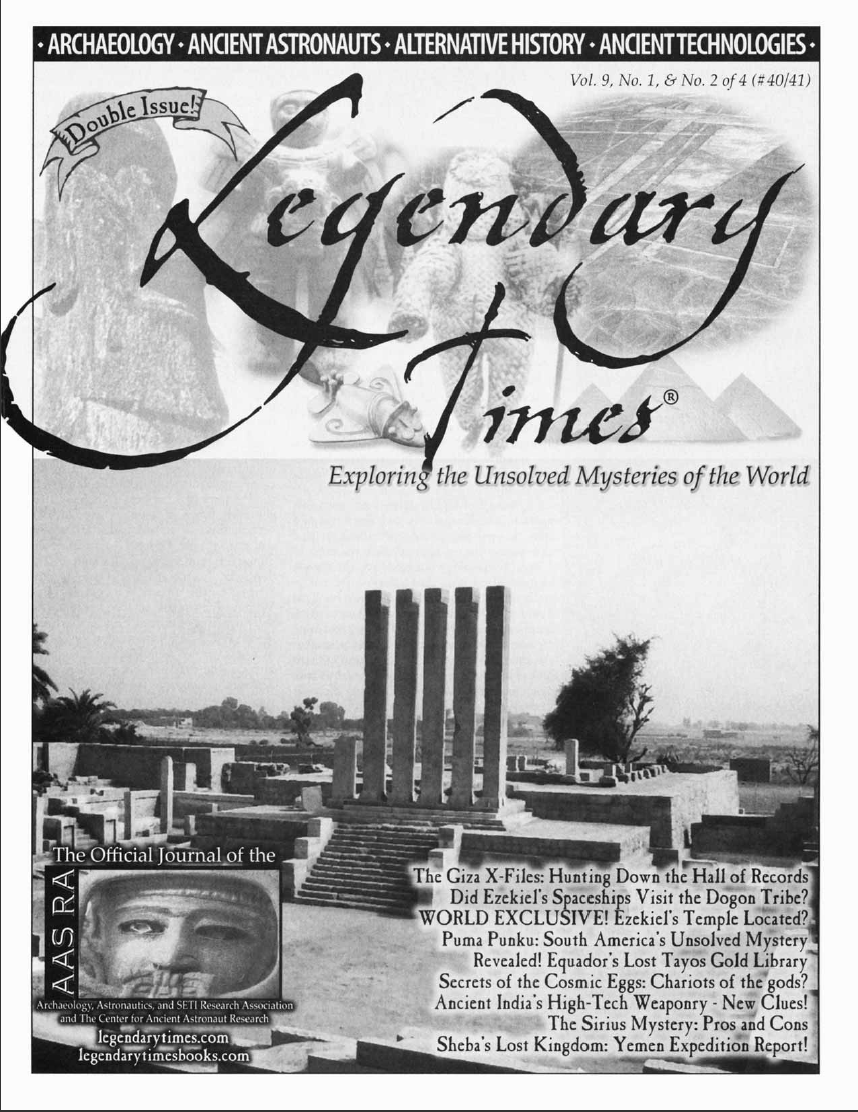 "(Laughs) I have no idea (how this happened). I actually started Legendary Times magazine – which is the only ancient astronaut magazine—in 1998, which is the same year that I began being a professional bodybuilding promoter. I did that from 1998 to 2004-2005, and it was essentially a way to make money to further my career as an ancient astronaut publisher for Legendary Times, so it was never a switch—my first passion has always been ancient astronauts because that was instilled upon me when I was five, six, seven years old. And so, it was basically, for me, just a stepping stone to make money and when the time came to make a decision between staying with being a professional bodybuilding promoter or being able to do Legendary Times as a full-time career, as my true line of work, I took the opportunity and ran with it. Today, Legendary Times is still in existence and, in 2009, Ancient Aliens came along."
1. His fans are awesome (and here's a message for them!).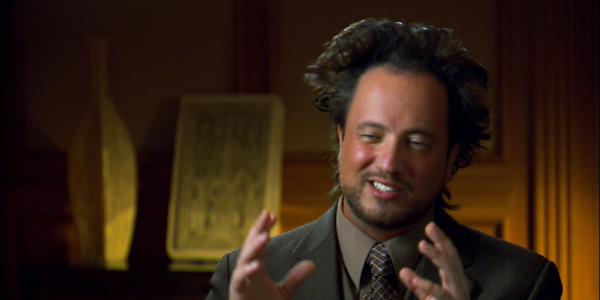 "I've always said that I truly have the best fans in the world because [things like] the meme has been an organic byproduct of Ancient Aliens, and it's great! It's fantastic that people put in the time—to me, it's an outpouring of support.
"I want people to take away (from the show) that they should always keep an open mind, no matter what anyone tries to tell you, follow your heart. I would lie to you if I said this was an easy journey, I mean, Legendary Times started out with twenty subscribers, and here we have a TV show and things like that. There were times when people were telling me, 'Why are you doing this, why are you wasting your time?' Some of those people now say, 'Well, I told you you should pursue this!'—well no, they didn't, they told me to stop (laughs)! So, my message to everyone is, follow your heart, follow your inner drive, and don't ever give up."
Ancient Aliens currently airs on History Channel on Wednesdays and Thursdays.