Those of you who want to save some cash this sweldo, look the other way because you're about to get budoled (yes, that's a word now). But since you clicked on this article anyway, that means you're more than willing! The Home Buddies Facebook group is the best place to get home design inspiration and honest reviews on the best gadget and appliances to purchase. And since many have been raving for a few similar things, we've listed down the best ones. Before you ask, the answer is no. I totally didn't create this article as a personal wishlist. Psh.
Foldable bathtubs

Home Buddies members have found a way to make a luxury experience affordable and space-saving. Regular bathtubs are pretty but they also come with hefty price tags. Foldable bathtubs are the next best thing since wood stickers and although they can be a bit pricey — they start at P4,300 on Lazada. Some even come with covers so you can soak in your warm bath and watch your favorite series while eating whatever you want.
Locaupin Hands-Free Non-Electric Bidet

Convenient things don't have to come at a price (most of the time anyway). Never mind those Japanese toilet seats with automatic bidets and warmers — those are expensive. This hands-free bidet from Shopee is your next best bet. It comes in two variations, deluxe and luxurious, and only takes a few minutes to install. The bidet has two settings, feminine wash nozzle and rear wash nozzle, but you can control the water pressure anytime by turning the handle. Granted, it isn't 100% hands-free (of course you need your hands to turn those knobs), but it does reduce your accidental hand-to-butt bumps with regular bidets.
Get it here for P1,049+.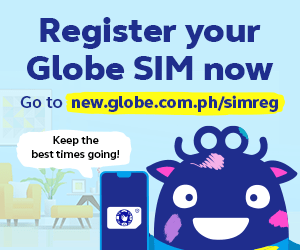 LG Window Type Dual Inverter Aircon

Combat the sweltering heat with this bang-for-your-buck budol — an LG Inverter Aircon. A number of Home Buddies members swear by this small appliance. It not only cools your home, but it also avoids creating a spike in your electricity bills thanks to its energy-saving feature. And the best part is the LG LA080EC model has built-in Wi-Fi so you can control it from the SmartThinQ app. You can get yours for P23,999.
Universal bottle stopper

This P10 bottle stopper will solve your problems of having too many bottles with missing caps. All you have to do is screw it tight and voila, your container is as good as new. It will also help you recycle those glass bottles and turn them into condiment containers. Think about how cute a soju bottle condiment would look like! Plus, it's so affordable you can gift these to your friends too.
Smart Automatic Induction Trash Bin

All you need are 2 pcs of AA batteries and a trash bag and you've got yourself a classy automatic trash bin. Wave your hand on the sensor to open the lid like magic. This trash bin has a 13L capacity and is only priced at P502. Now that's a steal!
DIY hexagon mirror wall

Tall wall mirrors are cool and all but why choose a basic one when you can make your own wall mirror and have it decorated too? Home Buddies members have shared their own envy-inducing DIY wall mirrors and you can totally cop that aesthetic too. You can get hexagon wall mirrors for P40 a dozen and decorate your wall with them. Remember to double-check the size so you won't get disappointed when the product arrives.
Space Saver Stainless Steel Sampayan

Small house? No problem! This Space Saver Stainless Steel Sampayan (say that quickly 10 times) promises to make great use of your small space. It has four poles where you can hang your laundry to dry or your towels, a total weight of 80kg. When you're not using it, push the accordion and it folds on itself. Snag this nifty tool at P2,599.00 here.
Monarc Botbot Pro Robot Vacuum Cleaner

You'll never know how life-changing a robot vacuum cleaner is until you've experienced its cleaning power first hand. It's that dramatic! Imagine never having to sweep the floor again, that's one item off your to-do list every day. This one from Monarc is an investment. It has 1000pa suction power and can operate on a schedule. While it sweeps, it also mops the floor and you can operate it through remote control. Get it here for P9,890.
Check out more affordable robot vacuum cleaners and hand-held vacuum cleaners.
Check us out on Facebook and Instagram and be the first to know about the latest news and coolest trends!