Facebook group Home Buddies is a gold mine. It's a wonderful community for everything you need to know about maintaining a home — from interior design and repairing broken furniture to appliance reviews. But fair warning, the budol energy is strong in that group. The 1.9 million members share so much useful information, especially on appliances, that you'd want to own the items ASAP. Case in point, the wooden sticker fever. And now, we've got inverter aircons to add to the mix.
If you're part of the group, you'd know that some members believe that inverter air conditioners save you more money if you don't ever turn them off. How? It wastes energy trying to convert warm air every time you turn it on and off. If your aircon was on the entire time, it uses less energy to maintain the temperature. Besides, it's an inverter AC, it's supposed to save you money in the long run, right?
So should inverter ACs be on all the time?
Yes, inverter ACs are designed to save you money BUT that's only if you use it uninterrupted. For example, you can use it for 8 hours straight every day instead of turning it on for 2 hours, off for 2 hours, and on again. So since uninterrupted use is advised, should you keep it on for 24 hours then?
An inverter AC does save you money but it's not magic. If it's on for 24 hours it will consume electricity and will cost you money. Your bill will see some eye-bulging numbers, especially if you've never turned your AC on for long periods of time before.
Still confused? Jerold Santos works for JAC Airconditioning Services and he makes Tiktok videos that explain aircon conundrums so easily. Here's his explanation on the 24-hour inverter AC:
What happened to the electricity bill of people who kept their inverter aircon on for days?
So you're curious, and you're toying with the idea of actually trying it out for a week. What happens if you keep your inverter AC on 24/7? Lucky for everyone, Home Buddies members were willing to test it out for themselves and share their experiences.
Just this week, Trebs Thrift, a Home Buddies member, posted about her electricity bill after she left her inverter AC on for more than a week. From a previous P1,500 electric bill, theirs jumped to P4,176.97.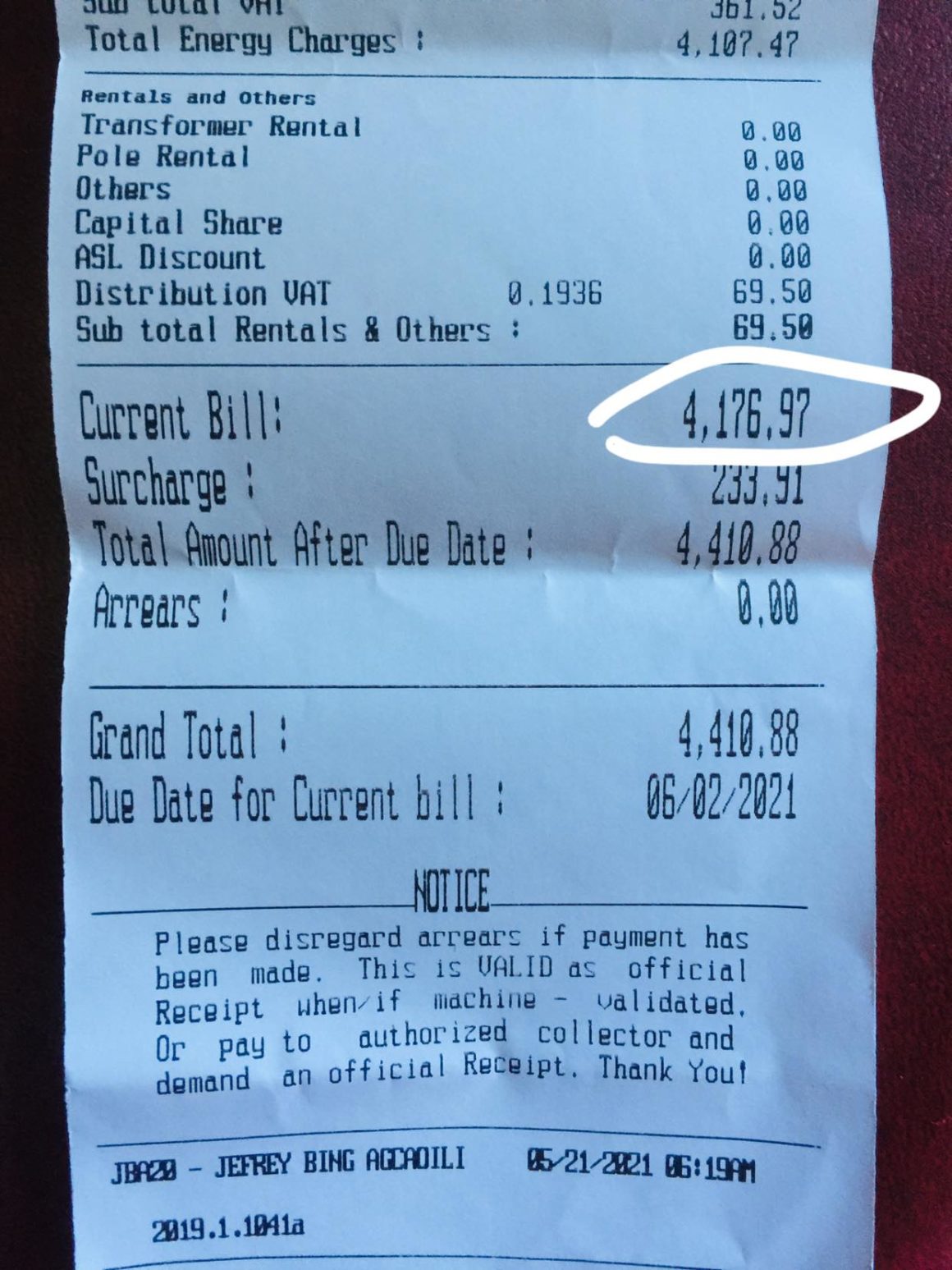 Thrift said she left the aircon on 24/7 for 9 days before she got her bill. She made sure of a few things: the temperature was set between 22 to 24 degrees, the room was sealed, and the AC's motor wasn't under direct sunlight. Thrift told us she's still keeping their AC on 24/7 to try and compare the bill on her next reading.
Her shocking electricity bill earned 24k reactions on the group. Home Buddies members who believed the "24/7 saving hack" are now thrown in for a loop: so inverter ACs shouldn't be kept on at all times? Who on earth said it was a good idea to keep it on 24/7 anyway?
Keep Your Cool in This Scorching Heat with These Affordable Air Coolers Under P5,500
Keep Your Cool in This Scorching Heat with These Affordable Air Coolers Under P5,500
Jon Christoffer Obice | May 07, 2021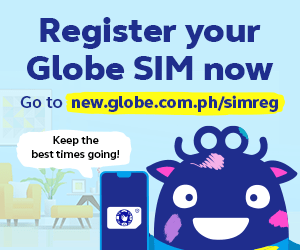 You should try turning it on for 8 hours straight instead
Like we said earlier, any appliance that's turned on for 24 hours straight will keep consuming energy. The best way to make sure you're using your inverter AC to the fullest is to schedule it. Santos on Tiktok recommends turning it on for more than 3 hours straight a day instead of an entire 24 hours. He explains that every time you turn your AC on, the energy spikes and your electricity bill shoots up.
Find time slots that work for you. Turn it on during the hottest parts of the day (12 NN to 4 PM) and while you're sleeping at night (7 PM to 1 AM).
8 Amazing Home Buddies Transformations That Will Make You Say 'Sana All'
8 Amazing Home Buddies Transformations That Will Make You Say 'Sana All'
Ina Louise Manto | Apr 22, 2021
When used responsibly, inverter ACs are a ~huge~ help
But some Home Buddies members had an opposite experience, instead of a spike in their bill, it was even reduced to half after using an inverter AC. It's important to note that they didn't keep theirs running 24/7. This just proves that having a schedule works.
One Home Buddies member shared that their inverter aircon of 5 years was a big help in lowering their electricity bill. Her family uses it for 16 to 20 hours a day along with a bunch of other huge appliances. And yet, their monthly bill is always around P1,500.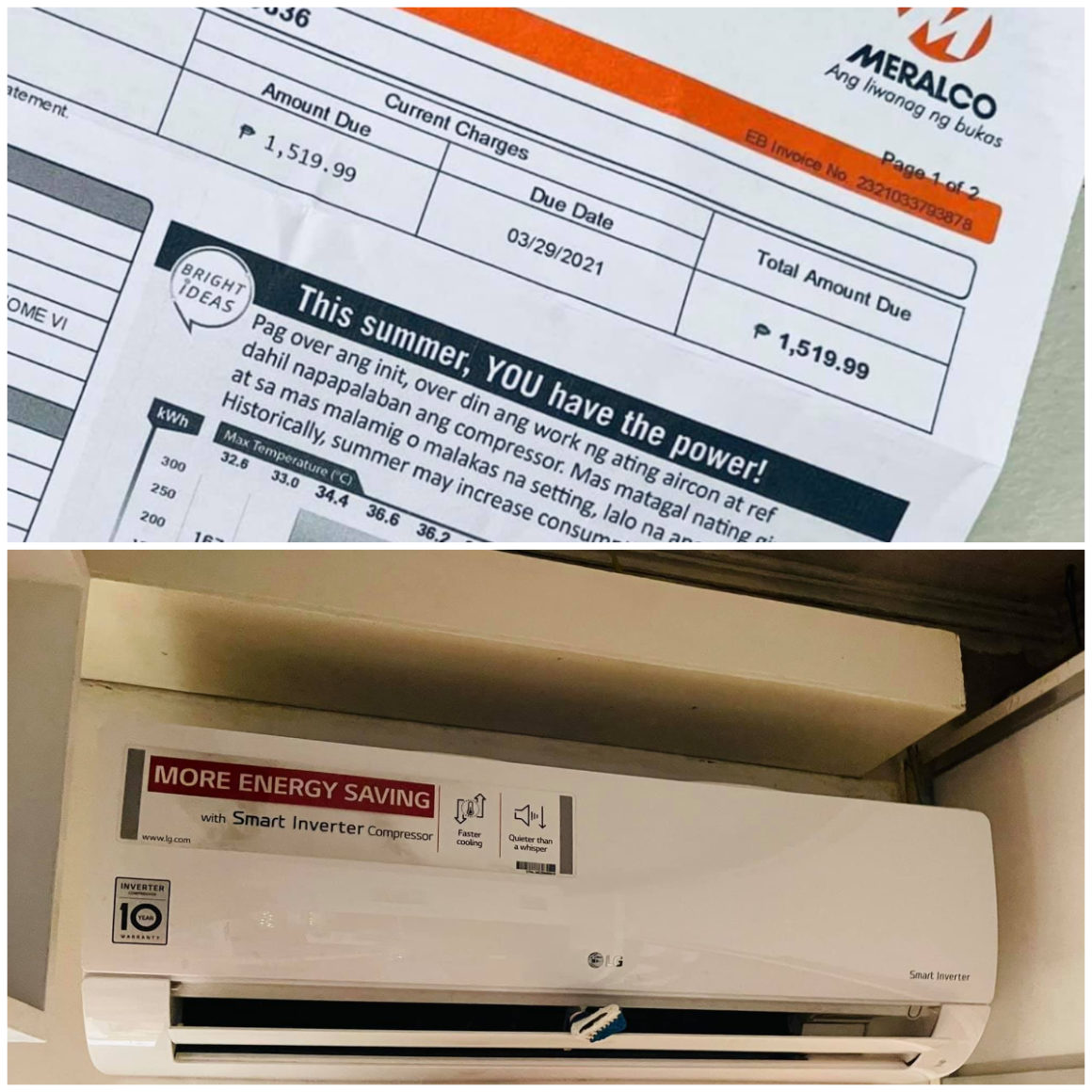 Another member shared that their electricity bill went down by half since her family started using an inverter AC. From a monthly bill of P4,000, it was reduced to around P1,800.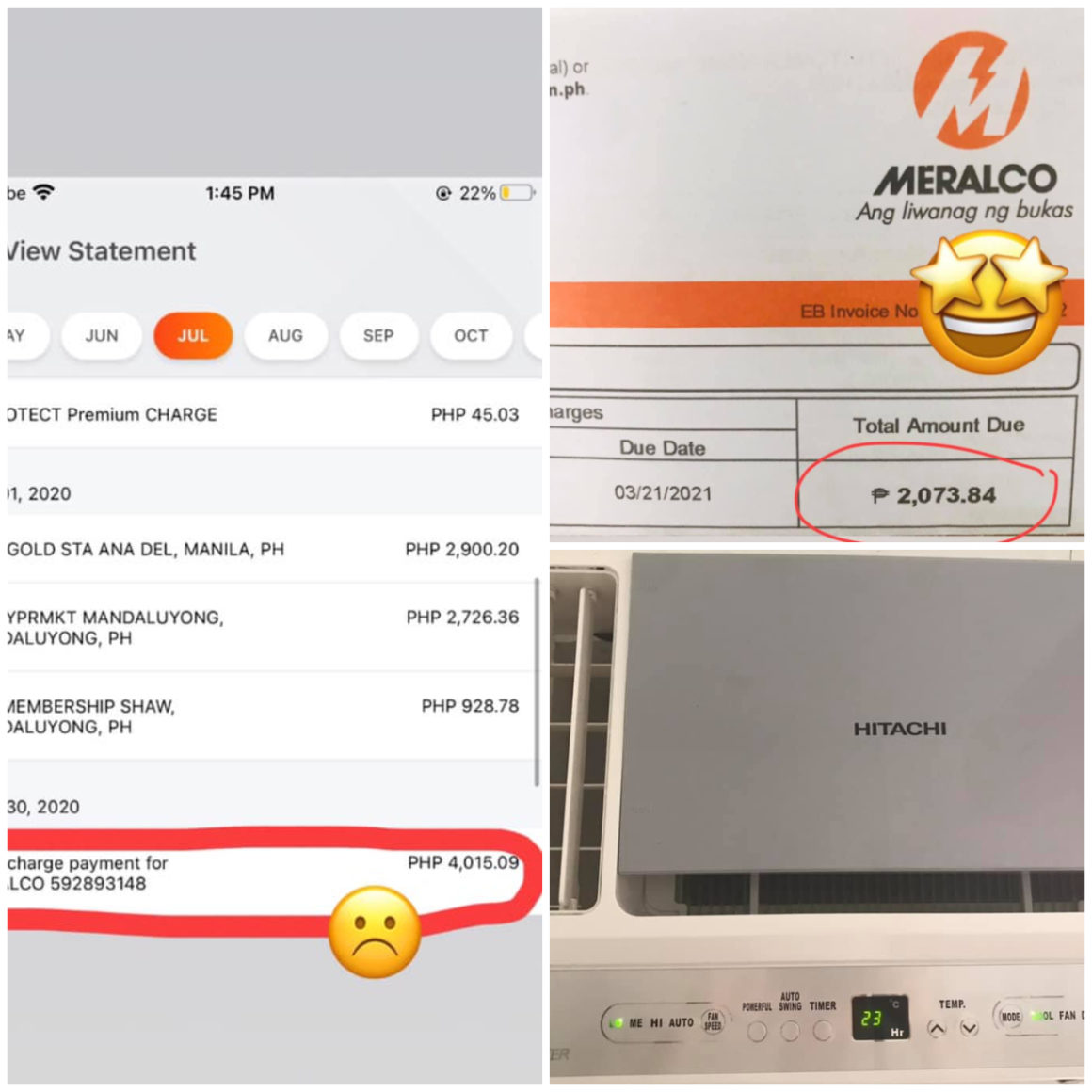 More Home Buddies members are waiting for their electricity bills after accepting the "24/7 inverter AC challenge." If you're planning on buying yours, join the group to get updates on what happens to the electricity bills of these people.
But for all the fuss, we can be sure that the inverter aircon is not a scam. It keeps your room cool and keeps your electricity bill low but only if you know how to properly use it.
That being said, how exactly do you use it properly?
#SlapSoil Diaries: 8 Embarrassing and Hilarious True Stories from Our Hampaslupa Kapitbahays
#SlapSoil Diaries: 8 Embarrassing and Hilarious True Stories from Our Hampaslupa Kapitbahays
Jon Christoffer Obice | May 04, 2021
Seal the room, maintain a set temperature, and use electric fans
Turning your aircon's thermostat all the way makes the compressor work harder to maintain the room's temperature. Setting it between 22 to 26 degrees is a comfortable enough temperature range for you and will make sure your AC isn't overworking.
To make sure you get the maximum effect, seal off your room. The funny Pinoy phrase "Lalabas 'yung aircon" has a bit of truth in it. Plug holes where you know warm air might get in, purchase blackout curtains to help the heat out, or try insulating your room.
Another tip is to utilize the power of electric fans. Place it in the corners of the room so it can help scatter the cold air around.
Schedule your usage and cleaning
You already know you should schedule your inverter AC usage if you want to make the most out of it. Don't go for a straight 24 hours, unless you're willing to gamble a few thousand pesos.
Just like your pets, air conditioning units should be taken care of regularly. They might not need to be fed food or watered but they do need proper grooming. Make sure you get someone to regularly clean your inverter AC's filter. You don't need us telling you dirty filters will affect your aircon's overall health in the long run.
ICYDK: The Meralco app lets you check your (potential) bill

Those who are just one breath away from being part of the 'inverter aircon budol club,' we've got a tip for you. To get a picture of what your Meralco bill will look like, download the app (iOS; Android) and check the estimated amount. Their appliance calculator lets you choose the appliance you're about to buy and input the hours you're planning on using it. Then you'll see an estimate of your bill. That way you can plan if it's really worth the budol.
In conclusion:  Your electricity bill depends on you
Because of course, it does! Everything boils down to discipline in the end. Whether your electricity bill rises or falls depends on many factors like the number of appliances in your household and how often you use them. You can choose to keep your inverter aircon on 24/7 but only if you know you can shoulder the expense. After all, paying for electricity is better than perishing from heatstroke! But if you're too scared, discipline is the key to making the most out of it. Schedule your aircon usage and you're going to be alright.
Check us out on Facebook and Instagram and be the first to know about the latest news and coolest trends!