Here's a reminder: You have about a week to catch up on the first four seasons of hit Spanish crime series La Casa de Papel or Money Heist. The anticipated Season 5 is about to drop on Netflix real soon and you wouldn't want to miss out on all the action or hide from all the spoilers on your timeline. Money Heist follows the story of red jumpsuit-clad robbers led by a criminal mastermind who has managed time and again to save everyone from the police. But now, the stakes are higher. Here's what we know so far about Season 5.
Warning: Spoilers ahead!
What is Season 5 about?
This season will plop viewers right into the middle of the fast-paced high-stakes crime series. The robbers have been inside the Bank of Spain for over 100 hours and although they succeeded in getting Lisbon (Itziar Ituño), Nairobi (Alba Flores), a main member of the crew, lost her life. Outside, things aren't looking too good.
Ruthless agent Sierra (Najwa Nimri) managed to find the Professor (Álvaro Morte) and is now holding him hostage leaving the robbers without a mastermind and a plan. Meanwhile, the police are about to bust inside the bank with the help of soldiers and army tanks. Everything is chaotic but how our robbers worm their way out of the mess is the most exciting part of the series.
Money Heist Part 4: Our Gr8est and H8est Characters — RANKED!
Money Heist Part 4: Our Gr8est and H8est Characters — RANKED!
Kyzia Maramara | Apr 08, 2020
Season 5 will also be introducing new characters starting with…
Rafael, Berlin's son
Although Berlin (Pedro Alonso) has been dead for some time now, his character is so central to Money Heist's overall plot that we see him so much every season. We're not complaining though. For the past seasons, we got a glimpse of his private life including his wedding to Tatiana. This season, we're finally going to meet his son, Rafael (Patrick Criado).
Money Heist producers have previously revealed that Rafael studies engineering at MIT in Massachusetts. He is also clear about one thing: he does not wish to be like his father.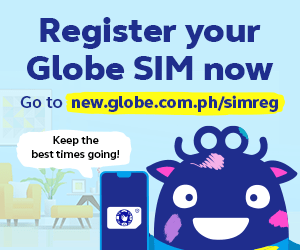 René, Tokyo's ex-boyfriend
View this post on Instagram
Another character we'll be meeting is René (Miguel Ángel Silvestre). During the opening scenes of Season 1, Tokyo (Úrsula Corberó) talks about the "love of her life" while news footage shows someone apparently shot dead in a street by the cops. "The last time I saw him, I left him in a pool of blood with his eyes open." René is obviously a huge part of Tokyo's past since they were partners in crime. This season, we'll see him in key flashbacks that prove just how much of an influence he is to our main character.
8 Other Awesome Shows to Watch If You Can't Get Enough of the Action and Mind Games in Money Heist
8 Other Awesome Shows to Watch If You Can't Get Enough of the Action and Mind Games in Money Heist
Kyzia Maramara | Apr 22, 2020
A new villain

Actor José Manuel Seda is the third new character to be introduced for Season 5. Although not much has been revealed about him, Netflix did release a photo of him in an army uniform next to a tank. Fans speculate that he will be part or leader of the military team deployed to take back the Bank of Spain from the robbers.
Will we be seeing Nairobi?
Just like how Berlin never really left our screens even after he died, you could guess the creators will let Nairobi do the same. Fans of the show were shocked after she was killed by one of the most brutal villains in the series. But not to worry, we're sure before Season 5 ends our robbers in red jumpsuits can avenge her death
and 
Rio's (Miguel Herrán) torture too.
As for recurring characters, we still have the rest of the crew: Tokyo, Lisbon, Rio, Denver (Jaime Lorente), Stockholm (Esther Acebo), and Helsinki (Darko Peric). And even though fans of the show have probably had enough of him, we will also be seeing Arturo Román (Enrique Arce).
Two release dates
Season 5 will have two installments. Volume One will be released on Sept. 3, 2021, while Volume Two will drop on  Dec. 3, 2021. A three-month wait isn't so bad compared to other series where fans have to wait
years
. *Cough*
Stranger Things 
*cough.*
Will there be a sixth season?
THE HEIST COMES TO AN END

PART 5. pic.twitter.com/QOgJgzsqff

— Netflix (@netflix) July 31, 2020
Enjoy the ride, folks because it looks like Season 5 is the last one for this epic series. Netflix recently tweeted a teaser for Money Heist with the caption "The heist comes to an end."
The official trailer
Are you excited now? It looks like our September will start off on the right foot. Watch the official trailer for Money Heist Season 5 here:
Stream the first four seasons of Money Heist on Netflix.
Check us out on Facebook, Instagram, Twitter, and YouTube and be the first to know about the latest news and coolest trends!