Today, gamers and fans alike lost one of the pillars of the e-sports community — Dunoo, 1/2 of Lakad Matatag.
Who is Dunoo?
#NewProfilePic pic.twitter.com/ksSfpN3vnA

— Dunoo (@iamdunoo) May 26, 2021

Dunoo is the nickname of e-sports talent and caster Aldrin Paulo Pangan. As a caster, he commentates during live tournaments to an audience, providing insight, excitement, and his own personality to the games. Dunoo primarily casts for Dota 2 and Counter Strike Global Offensive. In the community, he is also known as Boss Dunoo or Kuya D, and he makes up half of the Lakad Matatag duo.
What is Lakad Matatag?
For those unfamiliar, Boss Dunoo was half of the duo that gave us the lines that @OGesports and all of us love to spam – Lakad Matatag, Easiest Money of my Life, etc. He is an absolute icon and legend in the PH casting scene for his energy and creativity.

— johnxfire (@johnxfire) August 27, 2021

Lakad Matatag is the nickname given to the casting duo composed of Dunoo and Marlon "Lon" Marcelo. The nickname comes from one of their most iconic lines — "LAKAD MATATAG, NORMALIN NORMALIN" — which became one of the most used lines in Dota 2 casting.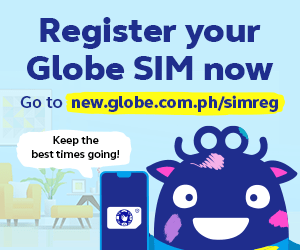 Legendary casting
T_T rest in peace kuya d pic.twitter.com/5fnufGRVt7

— 25th baam (@vooiiidddd) August 27, 2021

He had such a presence that fans could instantly recognize his voice when he was casting a game.
Passing due to COVID-19
Hello, @OGesports and @DOTA2

It saddens me to inform you that one-half of the iconic Filipino caster duo behind "Lakad Matatag", Aldrin Paulo "Dunoo" Pangan, just passed away from COVID-19. pic.twitter.com/uSGmxLPLgF

— Jaecheondaesong (@jaechndsng) August 27, 2021

This e-sports legend just passed away after contracting the coronavirus.
Fans are devastated
Upon the release of the news, fans have taken to the internet to mourn the loss of Dunoo.
A sad day for PH esports. Aldrin "Kuya D (Dunno)" passed away due to COVID-19.

RIP to the other half of the most explosive combo. I still remember how I didn't review for my exams in HS just to watch DOTA2 games. Lakad matatag in heaven, Kuya D.

Please stay safe, everyone.

— Aeron Gabriel Pantig (@AeronPantig_) August 27, 2021
RIP kuya D! "Lakad matatag"

Dota 2 community will always remember you! :(((

— F.A. (@FrancisArnoldsz) August 27, 2021
RIP KUYA D. UNTIL THE NEXT RIDE OF LAKAD MATATAG. #LAKADMATATAG !!! DOTA community will not be the same without you!

— Mark Lozada (@Im_marklozada) August 27, 2021
My favorite Dota 2 caster just passed away 😭 RIP Kuya D

— J Z R L L (@jzrllbutdiff_) August 27, 2021
Local community mourns
Fellow gamers, e-sports enthusiasts, and more express their grief over Dunoo's passing through social media.
I'm not someone who's in the Esports scene, but I'm a witness to how Kuya D works.
I have nothing but utmost respect and admiration to how he does his passion and hussle and how big of a contribution he has on this world, especially to PH Esports. Nothing will be the same w/o Him

— GLOCO🎣🎮 (@GLOCOgaming) August 27, 2021
Kuya D, thank you for everything and what you've contributed to our Esports Scene here in PH. You will always be remembered.

— Een Mercado (@eenmercado) August 27, 2021
We were just talking, I was telling him about the program, and almost immediately, Kuya D volunteered to teach for The Madrigal Project.

He was so generous and kind.

We will miss you dearly. #LakadMatatag pic.twitter.com/FbUs8UmhE1

— Leo @ MPL Philippines S8 (@LeoCastsPH) August 27, 2021
I seriously can't find the words. Rest in peace to an absolute legend of a commentator.

If you've never watched Dota with Filipino commentary, and actually understand the language, I implore you to. Dunoo was a beast. https://t.co/yuBqfzYWwf

— Antonio Javier (@CoolGrayAJ) August 27, 2021
Today is a sad day for the Dota community and Filipino esports as we have lost one of our voices.

Lakad matatag in peace Dunoo, you will be missed. 🖤 pic.twitter.com/EZ2x1TF8VC

— Team Secret (@teamsecret) August 27, 2021
And so do gaming communities all over the world
Equally heartbroken are all the people Dunoo has met across the world. The Dota 2 caster has amazed many people in the gaming community not just in the Philippines, but all over the world, and many are mourning his passing.
Philippines esports lost one of its voices today. RIP Dunoo. You put the PH on the map in the Dota 2 scene with your casting. You were a great character and it was always great working with you. Such a friendly guy. You'll be missed. Lakad matatag. Normalin, normalin.

— Richard Hibbert (@TeamHibbert) August 27, 2021
Extremely sad to hear the passing of Aldrin Paulo "Dunoo" Pangan. I don't understand Tagalog but his passion for PH Dota and the PH teams was unrivaled. Filled me with hype any time I listened to his snippets. My condolences to his friends and family in this difficult time. :((

— Wykrhm Reddy (@wykrhm) August 27, 2021
Truly devastated to hear about @iamdunoo passing from covid. A Filipino casting legend and also a genuinely kind, amazing friend over the years. Welcomed me to Manila every time I visited like a brother. Just sadness. Sending my love to your family.

You'll be missed Boss Dunoo.

— David Parker | Godz (@BTSGoDz) August 27, 2021
Rest in peace Aldrin Paulo "Dunoo" Pangan, caster that known for his legendray voice chat #LakadMatatag . Thank you for your contributions especially in DOTA 2 community all over the world. pic.twitter.com/bOaxvTBxMd

— BOOM Esports (@boomesportsid) August 27, 2021
Get jabbed
Like many members of the e-sports community have already said, this pandemic has taken too much not just from the e-sports community, but from all of us. So if you're eligible, take the chance to get vaccinated and sign up with your local government ASAP.
Did you follow the Lakad Matatag duo?