Skip the mall and try catching a breath of fresh air by visiting these zoos and safaris in the country!
Cebu Safari & Adventure Park
Toril, Brgy. Corte, Carmen, Cebu.
Wednesdays to Sundays, 8am to 5pm
Rates: Php 800/adult, 50% off for kids 2-3ft, free for kids 2ft below
A mere hour away from Cebu City, Cebu Safari sits on top of the scenic hills of Carmen letting visitors surround themselves in nature and animals. There are camels, giraffes, capybaras, tigers, antelopes, and so much more! Each ticket includes access to all animal exhibits, Bird Show, African Savanna Tour, Michel's Garden and tram rides inside the park. You can also access the All-Terrain Vehicle (ATV), Zipline and Sky Bicycle; they're set to open a couple more attractions soon.
Calauit Safari Park
Busuanga, Palawan
Rates: Php 200-Php 400
Palawan is known for its stunning beaches and islands but did you know that aside from the beach, you can also visit a safari? Calauit Safari Park at Coron is a game reserve and wildlife sanctuary and is home to various species of exotic African and endemic Palawan flora and fauna. There, hundreds of giraffes, zebras, deers, and more, roam freely. You can visit this little piece of Africa in the Philippines by booking tours to Coron which are usually priced at Php 2,500 above (including island hopping).
Zoobic Safari
Group 1 Ilanin Forest, Forrest Adventure, Subic Bay Freeport Zone
Mondays to Sundays from 8am to 4pm
Rate: Php 695/adult, Php 595/child, free for children below 3ft
Close encounters with tigers is what Zoobic Safari is all about. They are "the first and only tiger safari in the Philippines" which also features diverse and exotic animals roaming in their simulated natural habitat. Visitors can actually interact and feed the animals in a safe environment. They have also introduced the exciting Night Safari where you can get the unique experience of visiting the safari after dark.
Avilon Zoo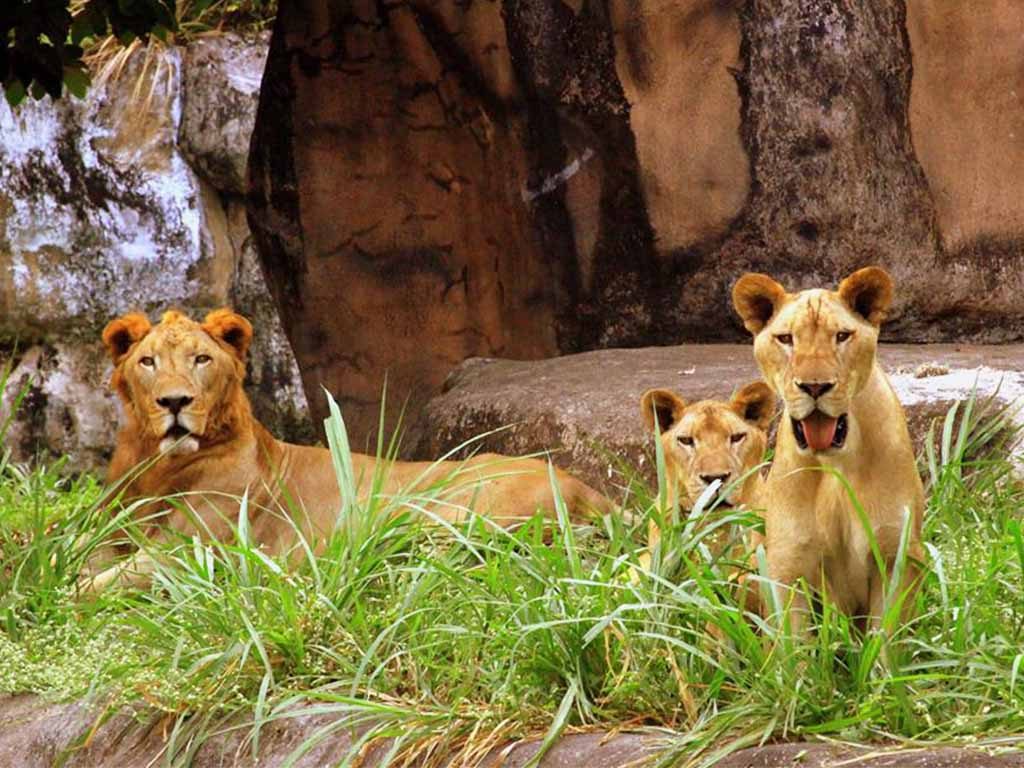 9003 GP Sitio Gulod, San Isidro, 1860 Rodriguez, Rizal, Philippines
Mondays to Sundays from 8am to 5pm
Rates: Php 800/adult, Php 600/child, free for children younger than 12 mos.
Rizal is famous as a weekend destination where groups of friends can either climb mountains or immerse themselves in nature. Avilon Zoo is the largest zoological park in the Philippines and provides another weekend visit option in the form of spending time learning about its more than 3000 specimens of exotic and indigenous animals, birds, mammals, fishes, and invertebrates. There are guided tours you can participate in to learn more about the ecology and behavior of animals and how to protect them and our environment.
Lyger Animal Sanctuary
Sitio Matagbak, Bagumbayan, Km. 58, Pililla, Luzon, Philippines
Mondays to Sundays from 8:30am to 5:30pm
Rates: Php 200/adult, Php 160/kid and seniors
If you decide to hit two birds with one stone, Lyger Animal Sanctuary is also located in Rizal. After you visit Pillila Wind Farm or Avilon Zoo, perhaps the charm of this respectable-sized property will make you consider visiting. They have a mix of exotic animals: Bengal tigers, ligers (combination of lion and tiger), puma, miniature horses, camels, and many more! It's not your typical zoo that's for sure.
Magaul Bird Park
JEST area, Upper-mau, Subic Bay Freeport Zone
Mondays to Sundays from 8:30am to 5pm
Rates: Php 350/adult, Php 300/senior, free for kids 3ft below
Magaul Bird Park is located inside Jest Camp in Subic and is the only and original Filipino Bird Park in the Philippines. You can watch bird shows, interact with the birds, feed them, and learn more about the various exotic breed at the Bird Park: peacocks, ostriches, different kinds of pigeons, and even owls.
Crocolandia
Biasong, Talisay City, Cebu
Mondays to Sundays from 8am to 5pm
Rates: Php 100/adult and Php 50 for kids
Crocodiles aren't the only reptiles you can see in this nature conservation center. Crocolandia is ideal for appreciating diverse and unusual creatures in their care: birds, lizards, snakes, crocodiles, civets, rufous hornbill, ostrich, myna, iguana, squirrel, etc. It's also the first park of its kind in Central Visayas. The place also has a museum, a library, gardens, fishponds, and a small playground. A trip to Crocolandia can help teach kids how to take care of these animals and their surroundings as well.
Ark Avilon Zoo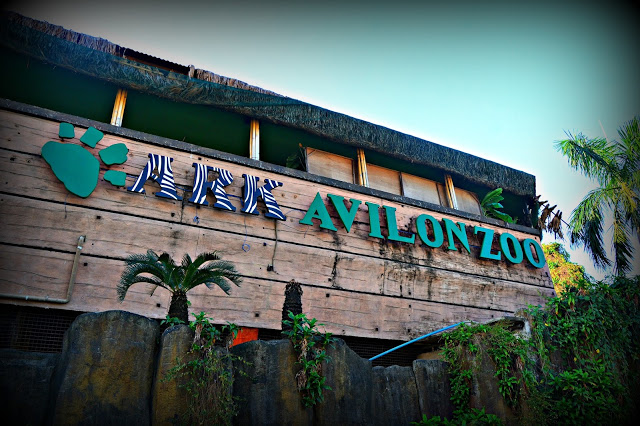 Frontera Verde, Pasig City
Mondays to Sundays from 9am to 6pm
Ark Avilon in Pasig City (sister zoo of Avilon Zoo in Rizal) is an indoor mini zoo with an exterior shaped like Noah's Ark. Get up close and personal with their wildlife ambassadors: a Bornean Orangutan, birds, and a Burmese Python. Guests can also enjoy feeding rabbits, guinea pigs, tortoises, bear cats, sheep and other farm animals.
Got any more suggestions? Share them with us below!