You probably have heard about the recent incident in a United Airlines flight where a passenger was forcibly removed from the plane.
Naturally, this made another trending topic online, with netizens turning their anger in to either slacktivism or witty 140-character antics.
But, you know you hit that bad PR level when other popular brands or personalities create content about your faux pas. Here's how some of the popular names have thrown some shade (cleverly, might I add) on the Chicago-based airline.
When Merriam Webster started school with word of the day
📈'Volunteer' means "someone who does something without being forced to do it." https://t.co/qNAcMyplhZ

— Merriam-Webster (@MerriamWebster) April 11, 2017
Who better to define terms than the dictionary itself?
And Joe Thomas clarified another word of theirs
Dear #united, I had to "re-accommodate" someone once pic.twitter.com/MP3ZJDv85m

— Joe Thomas (@joethomas73) April 10, 2017
The Cleveland Browns' offensive tackle won't take the United Airlines CEO's official apology sitting down—literally.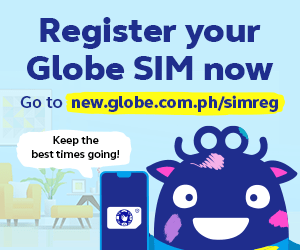 When Lego imitated life
United Airlines Lego now available. pic.twitter.com/dVY3jUsRT1

— Sam Kalidi (@samkalidi) April 12, 2017
And showed that their toys can be used to imagine every scenario—even reenactments.
*No confirmation yet from LEGO group that this content came from them.
When Pornhub got no chill
. @united You are literally the most disgusting, unbelievable, and despicable people in the world, and im a fucking porn site.

— Pornhub ARIA (@Pornhub) April 10, 2017
But it's got a f*cking point.
When Southwest Airlines threw some shade
Southwest Airlines backhands #United sending its dentures to the floor and knocking them off their stool. #FightClub #TheResistance pic.twitter.com/d4oyQHwpMG

— John Moffitt (@JohnRMoffitt) April 11, 2017
#Southwest: time to be petty & loving it! 😭 #United pic.twitter.com/qYiWkeS4Ft

— Monsieur Florian🇨🇲 (@SirFlorianJ) April 12, 2017
Who's the captain now?
While Royal Jordanian showed what moment marketing is
We are here to keep you #united Dragging is strictly prohibited 🚫 pic.twitter.com/CSjZD7fM4J

— Royal Jordanian (@RoyalJordanian) April 10, 2017
Nothing is better than brand wars than brand wars based on one brand's PR blunder.
When Emirates Airline finally got their revenge
Fly the friendly skies with a real airline. pic.twitter.com/wE5C5n6Lvn

— Emirates airline (@emirates) April 11, 2017
Well, United did say that it's the skies that are friendly.
When Jimmy Kimmel had enough
And the late night talk show host summed up what everyone's feeling about the airlines.
Seen any more? Share them with us below!