Insanely Easy Ways to Decorate Your (Albeit Filthy) Apartment this Christmas
Dec 3, 2015 &nbsp • &nbsp Maria Nicola Vicente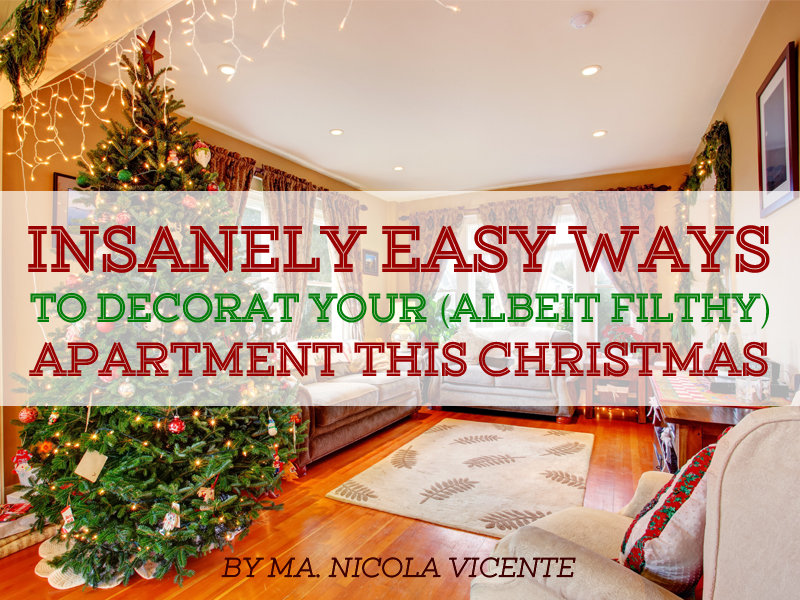 Congratulations, you've made it to December with (very minimal) nervous breakdowns and most of your sanity intact. The glory of the holiday break looms enticingly before you, but there's one last hurdle: Christmas.
Between the deadlines and holiday chores, you've probably had zero time to decorate, let alone clean, your apartment for the season. If your parents (mom, in particular) are planning a visit to your place, or your friends have volunteered your apartment for a get-together this season, don't worry. Here are a few hacks to liven your place up just in time for Christmas.
8. Beer Bottle Christmas Tree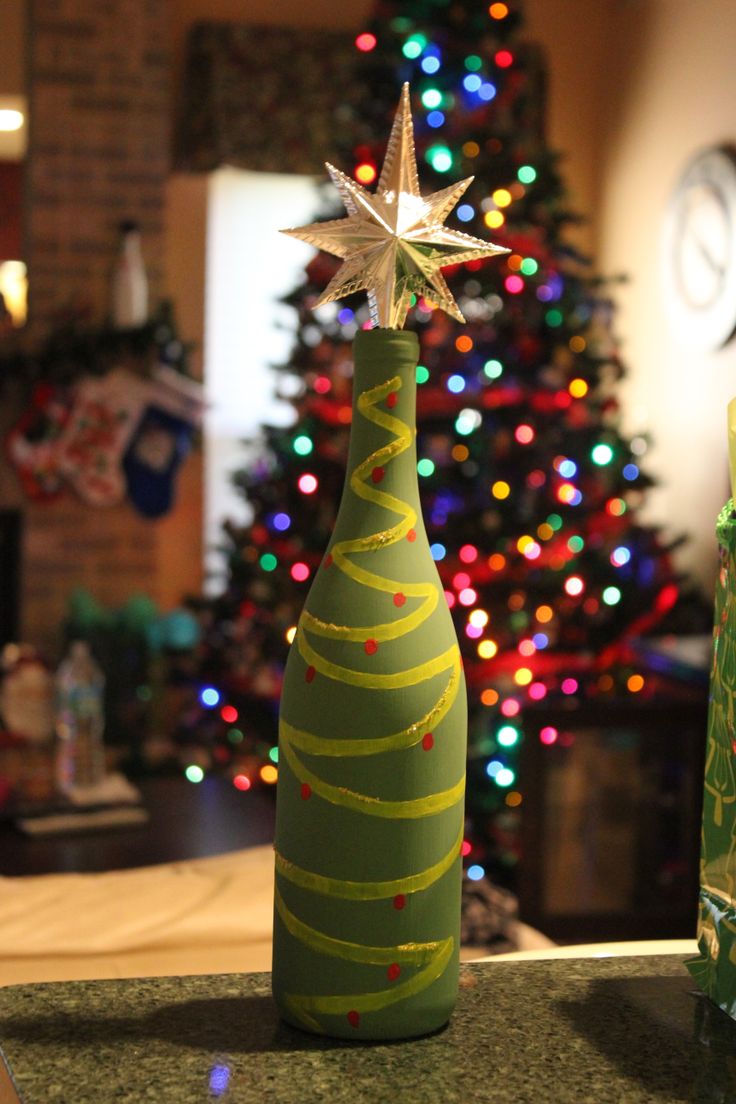 There are a couple of different ways to do this. You can take a beer or wine bottle, paint it green and top it off with a star, and voila—you have a Christmas tree! Another option is to wrap it in tinsel or green plastic wreath material (that you can find at your nearest department store) for a more legit version.
7. Washi Tape Walls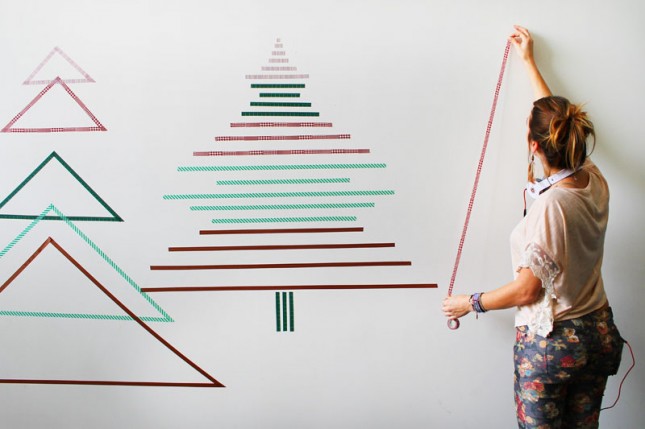 No time for DIY or a trip to the hardware store? Get your hands on some washi tape and attack a bare wall in your apartment. You can pile presents on the floor and bam, instant Christmas spirit.
6. Matchbox Advent Calendar
If you've got a bit more time on your hands, grab all the empty matchboxes lying around the kitchen and a glue gun. Wrap them in leftover wrapping paper, throw on some ribbons and label them from one to 12 and you have your very own interactive advent calendar!
Don't forget to leave yourself little notes and treats as you go along!
5. Pizza Box Tree
This decorating tip doesn't require you to do any cleaning up. Just take the pizza boxes lying around the house, arrange them in a corner of the room, toss on a few strings of Christmas lights and a couple of ornaments and you're done! Mom can't get on your case for not preparing for their visit, and you have a light source at night so you can find your way to the fridge in the dark.
4. Snowman Fridge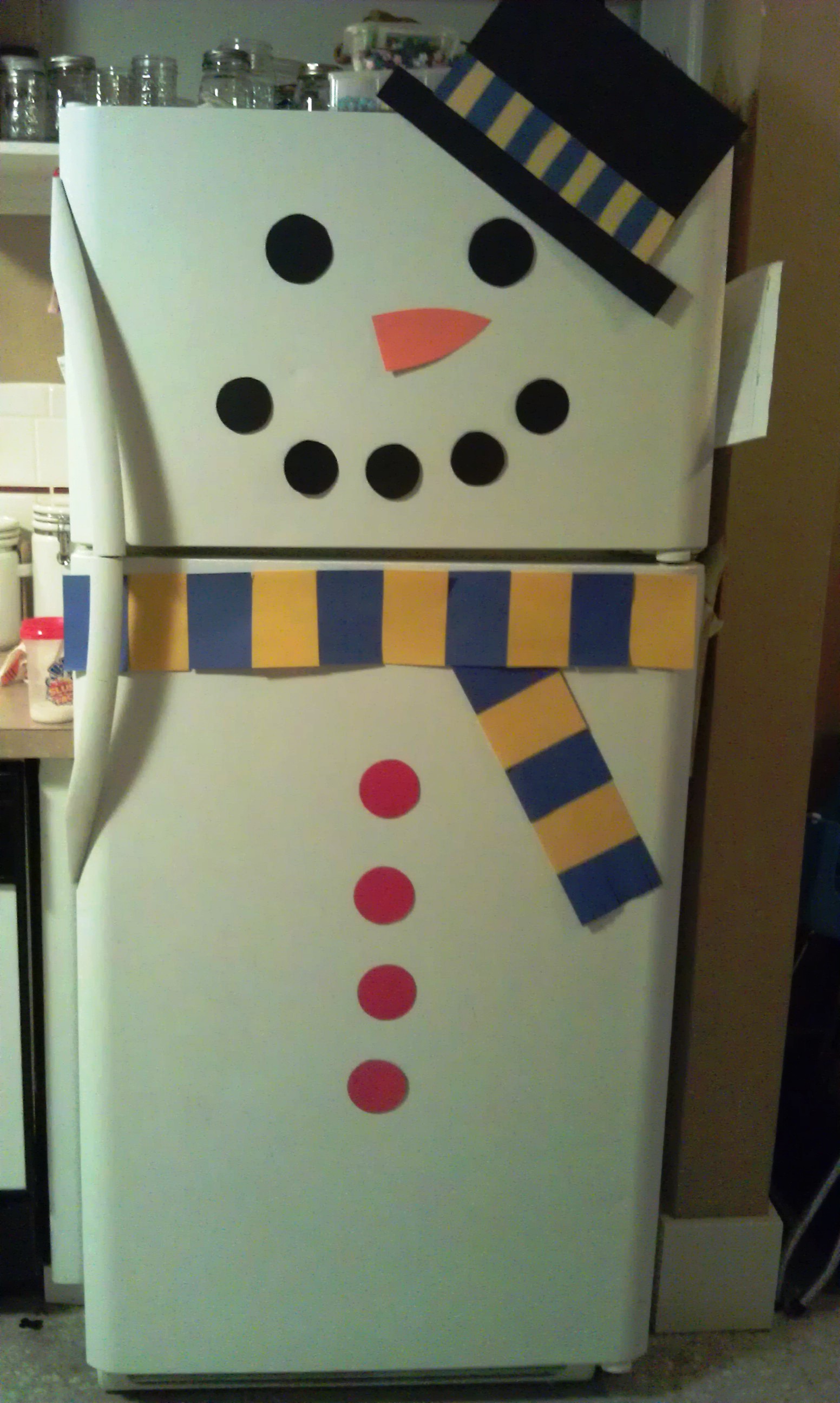 Get your hands on some black craft paper and some glue, and cut out the shapes to fit your fridge. You can make the scarf out of leftover wrapping paper.  If you're looking to make your snowman (or snowwoman) more interactive, you can find out how to make them with magnets here. Tophat, of course, optional.
3. Chalkboard Fireplace
We live in a tropical country, but that doesn't mean you shouldn't enjoy your hot chocolate next to a (faux) fireplace. Get a chalkboard or some black cartolina and draw yourself a nice roaring fireplace. Lean it against a wall, surround it with a couple of lights or the beer bottle Christmas trees and enjoy.
2. Liquor Bottle Lights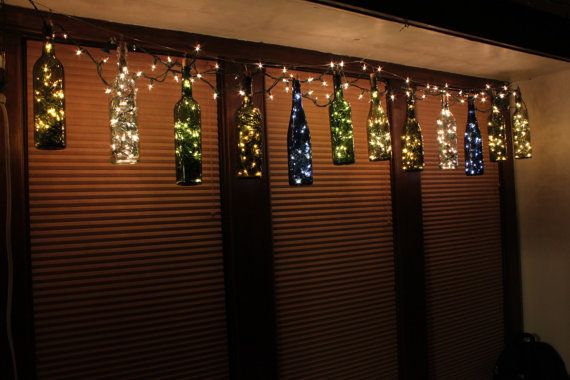 Take the empty glass bottles you haven't thrown out yet and secure them to your string of Christmas lights before hanging them out on your balcony or around your living room.
If all else fails, put the lights in a couple of bottles, arrange them on a table and light them up like so:
1. Mistletoe Wall Garland
If you're looking to get some love this Christmas, make a mistletoe garland to hang on the wall behind your couch (or above your bed). Take the pingpong balls from beerpong, arrange them with some leaves you've cut out, and use your glue gun to arrange them along a string. If you don't have pingpong balls lying around your apartment, pop into a bookstore and get your hands on some Styrofoam balls to use instead.
If none of these hacks work out for you, rest assured that you can always resort to a pine freshener.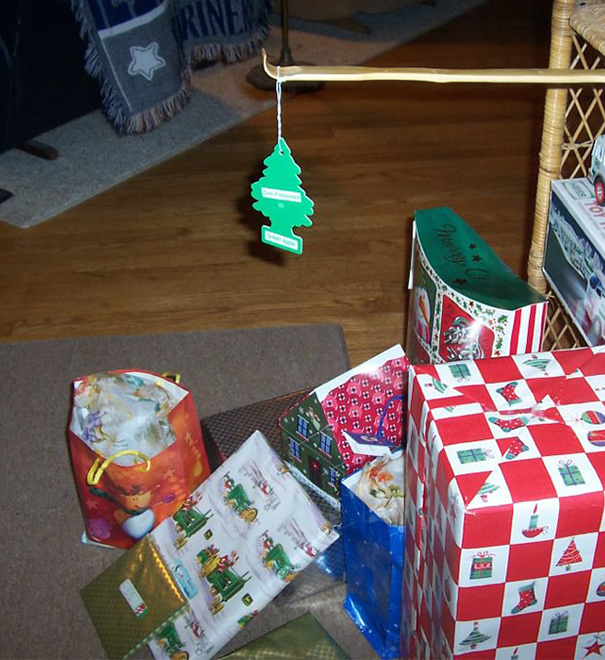 Happy holidays!
Know other hacks to get your apartment in the Christmas spirit? Share them in the Comments Section!