Dashing, charming, skilled, mysterious, hilarious, and brooding – these are just some of the few words that describe Cole Sprouse. Brought once again to the limelight by his portrayal of Jughead in Riverdale (which is set to have a third season btw), Cole is out after your hearts and make you swoon, if you haven't yet.
We're pretty sure you've heard news of the Bench endorser arriving in Manila late this Wednesday for a meet and greet on Friday (April 20). If you're set on seeing him, make sure you're prepared for this once-in-a-lifetime event and get him to notice you! To help you out, we've prepared a few tips (bear in mind there are no guarantees in life):

[/whole] [/row]
1. Have the same sense of humor
They say you are what you eat, but I don't remember eating a jaded, anxious human being.

— Cole M. Sprouse (@colesprouse) April 29, 2017
Could you imagine meeting the love of your life and then finding out they're a hypebeast. My god. The world is terrifying sometimes.

— Cole M. Sprouse (@colesprouse) March 29, 2018
It's no surprise that this dashing 25-year old is, aside from being full of youth, also full of humor. There's a distinction between jokes and humor – jokes are shallow attempts to make you laugh, while humor gets you to think first before laughing. Cole clearly has humor alright, and if you haven't at least rolled your eyes and laughed at his tweets, you don't deserve him!
Hope for you yet @dylansprouse https://t.co/yUlEr6Jkcs

— Cole M. Sprouse (@colesprouse) March 18, 2018
I'm also wearing a plaid train conductor's hat so why the hell are you trusting my 10yo opinion??? #IWasAMess pic.twitter.com/fdgaCzFVlt

— Cole M. Sprouse (@colesprouse) May 18, 2016
2. Appreciate his Instagram account dedicated to fan paparazzi
We love a celebrity who interacts with fans, but Cole takes interacting to a serious level. In fact, he has an Instagram account named @camera_duels dedicated to his (presumably) fans who like to sneak photos of him. He calls them out in the most hilarious well-captioned Instagram posts. The fans clearly enjoy this, as the account has a following of 4 milllion!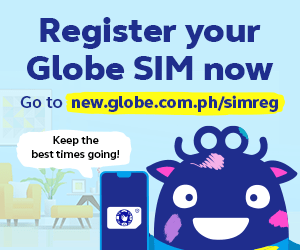 3. You must be prepared to model and travel to distant places
Cole Sprouse is a skilled photographer, as evidenced by his Instagram account and the number of famous people who modeled for him. His favorite photoshoot locations involve vast fields of flowers, meadows, or canyons! If you're to date him, prepare to haul ass to these far-flung places and be his model.
You've only got a few minutes to impress so strike a pose at the meet and greet or wear a long flowing dress if you're brave enough!
4. You must tell the difference between Cole and Dylan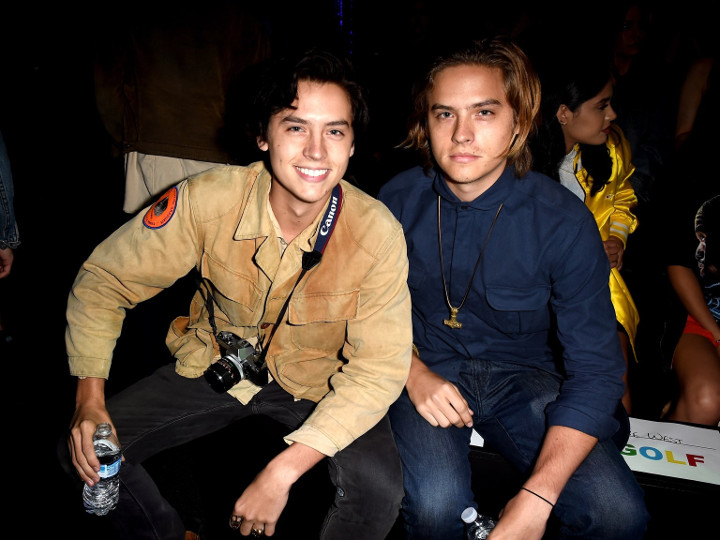 You do of course know that Cole has a twin brother older than him, right? Cole and Dylan starred in The Suite Life of Zack and Cody on Disney and since then have been one of the most adorable twins in Hollywood. They did everything together, naturally. They started acting at the tender age of 8 months; they stopped for a while to study in Uni together where they earned their separate degrees.
To the untrained eye, it's a bit hard to tell them apart, especially when they put special effort to confuse you (like when they graduated and took each other's diploma on stage). But if you know Cole, he's slightly a bit taller than Dylan, has dark hair, is a bit leaner, and has a mole on his chin. Okay, knowing all that is not creepy at all!
5. Get to know Dylan also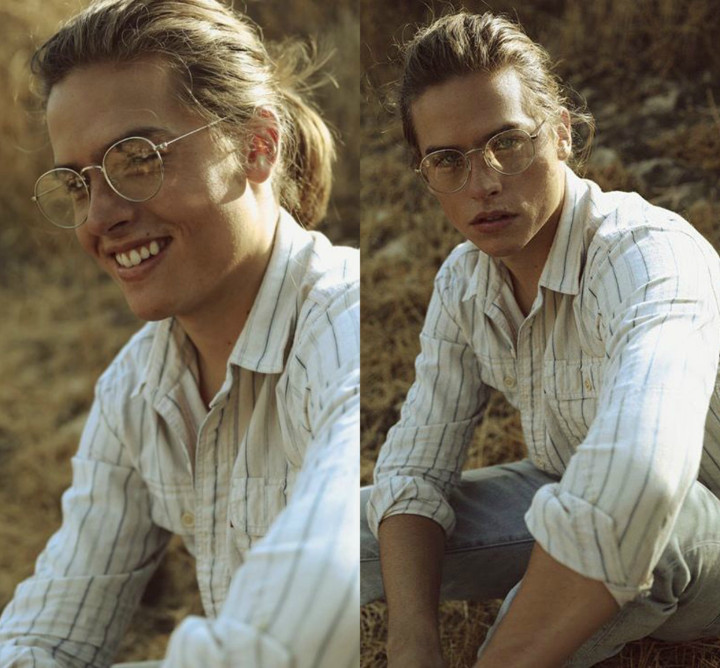 They're as different as they are the same. Although Dylan doesn't currently have an acting project as big as Cole's, he's getting by on his own well enough. He has explored minimum wage jobs before such as being a barista and a restaurant host in Manhattan. It's also important to note that Dylan and Cole love to roast each other on Twitter: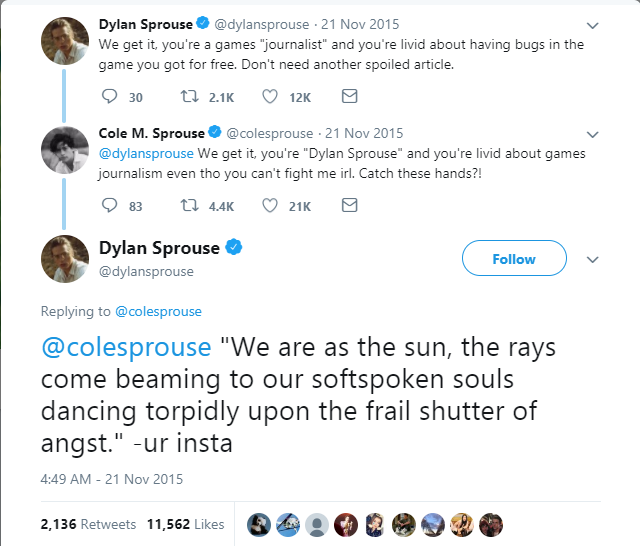 6. Be prepared for how smart Cole is
We just graduated! Dylan bit me right after the last pic. #NYU pic.twitter.com/xTb8g1YNW6

— Cole M. Sprouse (@colesprouse) May 20, 2015
He and Dylan made sure they got tutored at least 3 hours a day while they were on set of  The Suite Life of Zack and Cody. They put their career on pause to focus on studying, and because Cole and Dylan were aware that child stars usually burn out at the height of their career and fame. The twins got in NYU, with Cole taking his own major on humanities and archaeology while Dylan studied Video Game Design. They both graduated with honors too!
And, come on, his Instagram captions alone give us a clue on what's probably going on in this guy's head, and man, is it deep!
7. Be Lili Reinhart
To be fair, Cole and his Riverdale co-star Lili Reinhart (Betty) hasn't confirmed their relationship. We all just kind of assumed they were together based on interviews where they seem to flirt with each other, replies on each other's tweets, and Lili's often being a model for Cole's photo shoots. You be the judge but their Instagram posts hint at them being together!
LOOK AT LILI AND COLE I CAN'T BREATHE pic.twitter.com/TTFPCxkDxx

— h (@flickercole) July 23, 2017
Also, you probably can't attract Cole if you're not Lili, but there's no harm in trying!
8. Go to his meet and greet in Manila
You can try your luck and get Cole to notice you on his meet and greet happening this Friday at SM Mall of Asia Music Hall and Glorietta Activity Center. We aren't guaranteeing that he'll notice you if you come to the event dressed in a long flowing gown decked with flowers or if you come with a Lili Reinhart mask on. But it's worth a try, eh?
Got any more tips? Share them with us below!