Here's one thing that might comfort you: online meetings aren't flattering for anyone. We've all had embarrassing moments where the camera was too close to our faces or the internet quality was so bad it froze at a particularly weird facial expression. No one just looks good in these virtual meetings, but some manage to look half-decent just because they've got the hang of it. There's a trick to looking awesome and put-together for any online meeting, whether for classes or work. It only takes a little extra effort to look presentable. Once you've figured that out, you might not fear virtual meetings at all.
Get enough sleep
via GIPHY

Doctors and specialists cannot stress this enough – we all need to clock in enough sleeping hours to function efficiently. Sleep lets your body rest and repair for the night and it plays a vital role in our immune system, memory and learning, and mental health as well. For adults, that's at least 7 to 8 hours of rest and for teenagers, that's 8 to 10 hours. You could escape with 4 hours of sleep but at what cost? Pale skin and eye bags? So for the love of looking great during Zoom calls, put that Netflix episode down and get your beauty rest.
And then wake up with enough time to shower
via GIPHY
We're pretty sure the thought of waking up and going straight to online class has crossed your mind. Ever heard of the horrible habit people have of being complacent and then being late if their home is closer to school? Apparently, the habit sticks in the new normal — if you're at home anyway, you can wake up 30 minutes before class, right? WRONG. Treat online classes like you would regular classes. Wake up at least an hour earlier and take a shower to wake up your senses. Your class might not be able to smell you but they can definitely tell when you haven't taken a bath.
8 Tips to Surviving and Getting the Most Out of Online Classes
8 Tips to Surviving and Getting the Most Out of Online Classes
Kyzia Maramara | Aug 12, 2020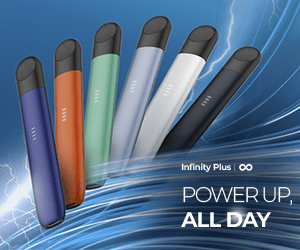 Consider putting on light makeup
via GIPHY
To look more awake and bright as if you're ready to face the day (that's the spirit), try putting on a little bit of makeup. During virtual meetings, everyone has a tendency to look horrible. It's either the bad lighting (more on that later) and how you can only see yourself in a small box or the camera quality (144p doesn't do your 1080p visuals any justice). This is why it will pay off to dab a little concealer, flick a small eyeliner wing, and pat a little bit of blush on your cheeks as you go through the motions in the morning.
Select your outfits beforehand
via GIPHY
Preparation is key to looking put together and all the stuff you did — 7 hours of sleeping, taking a shower, putting on makeup, etc. — will go to waste if your outfit won't tie it all together. Since whoever's in that online class will only be seeing you from your shoulders up, you might want to choose tops with collars or something other than a plain round-neck shirt. If all you have are round-neck shirts, consider putting on some accessories like a simple necklace or earrings so your outfit won't look bare.
Stand Out During Virtual Meetings with These Eye-Catching Earrings from Homegrown Brands
Stand Out During Virtual Meetings with These Eye-Catching Earrings from Homegrown Brands
Kyzia Maramara | Aug 24, 2020
Select a plain background or clean your area a bit
via GIPHY
Whenever you watch the news, you'll see all these interviewees via Zoom that always either display an almost bare background or a bookshelf that serves as a subtle flex (look at all those books on law). Take your cues from them. Find a spot in your house with good lighting and a plain background and set up camp. If your house does not have a plain wall, it's up to you to choose a corner and clear all the stuff in it. A clean room eliminates distractions.
Seek out natural light
via GIPHY
Fluorescent lights are not flattering and unless you have a really bright bulb or ring light, you're better off in an area of your house where enough natural light filters in. Weak lighting from bulbs tend to create shadows on parts of your face, natural light helps distribute the light a little more evenly. In fact, your workplace or online study area should have lots of natural light since it also helps ease the strain on your eyes from staring at a computer screen for hours on end. And as a bonus, working by a window where sunlight filters in could brighten your mood.
Cute and Affordable Desk Accessories That Will Boost Your Will to Work
Cute and Affordable Desk Accessories That Will Boost Your Will to Work
Ina Louise Manto | Aug 10, 2020
Make sure your camera is at least nose-level
via GIPHY
A big mistake many boomers people make is positioning their cameras lower than their faces which makes them look down on it. Unless we're comparing nostril sizes (heh) and double chins, that's quite an unflattering angle for anyone. If your table isn't high enough, prop your laptop on a stack of books or purchase laptop risers. The same goes for phones, make sure you put them on at least nose-level surfaces.
Lastly, wipe your camera (and your lenses too)
via GIPHY
And please, make sure you wipe your cameras too. Oil from our fingers and dust can smudge the camera lens making you appear hazy and blurry. If we're only fated to meet other people via virtual meetings from now on, we best be doing it in HD. While you're at it, if you're wearing glasses, make sure to wipe the lenses too. Just another little detail to help make you look put together.
Do you have other tips in mind?