So "Manila Bay" has been trending on Twitter all afternoon, and not exactly for great reasons. After photos of mountains of white sand piled along a portion of Baywalk started circulating online, netizens were puzzled — then later enraged, after learning about what was exactly happening. Here's what you need to know about the white sand Manila Bay project.
It's part of the DENR's rehabilitation plan for Manila Bay
TINGNAN: Bahagi ng Baywalk sa Manila Bay, tinatambakan na ng white sand galing Cebu.

Ayon sa DENR, bahagi ito ng plano na gawing mala-Boracay ang Manila Bay | via @aprilrafales pic.twitter.com/N7biLS8SA4

— ABS-CBN News (@ABSCBNNews) September 3, 2020
Rehabilitating Manila Bay has been one of the pet projects of this administration, with well-documented clean-up drives that have resulted in impressive before-and-after photos. While cleaning up Manila Bay and its surrounding waterways is an important undertaking that almost everyone can get behind, the general public had no idea that turning the Baywalk into white sand beaches was part of the plan. And now that we know about it, many of us aren't pleased.
Let's be clear: this isn't actually white sand
Many netizens have criticized the government for transplanting white sand from Cebu and bringing them to Manila, effectively ruining beaches in a different region to benefit the capital's image. But transporting white sand is illegal in the Philippines. DENR USec. Benny Antiporda has clarified that the "white sand" that's now waiting along Manila Bay isn't natural white sand, but ground-up dolomite rocks from Cebu.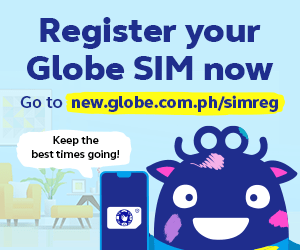 Why white sand?
Bilang bahagi ng Manila Bay Rehabilitation Program, tatambakan ng white sand ang 500-metrong bahagi ng Baywalk sa Roxas Boulevard.

Ayon kay DENR Spox. Benny Antiporda, ang kulay puti ay magiging paalala raw na panatilihing malinis ang lugar.

PANOORIN: https://t.co/JuRhqMObOD pic.twitter.com/36UgM4AA1Y

— GMA News (@gmanews) September 3, 2020
Like the turquoise waters that went viral back in March, white sand isn't natural to Manila Bay. So why exactly is the DENR covering 500 meters of Baywalk with synthetic white sand? According to USec. Antiporda, the white sand would deter people from littering on the beach, keeping Manila Bay cleaner in the long run.
Logical? Not really. Here's why:
This doesn't address the real problem
The problem is not the sand but the pollution that Manila Bay is currently facing. STOP HARVESTING SAND FROM OTHER PLACE JUST TO BEAUTIFY THIS DIRTY BAY.

PS: Are we really sure that this is only for aesthetic or for the future devt of Manila Bay re reclamation for a new CBD? https://t.co/4Ndfpaju6G

— Youth Strike 4 Climate Philippines 🌏🇵🇭 (@youth4climatePH) September 3, 2020
The main reason that Manila Bay is so dirty is because of its surrounding waters. You can clean it up all you want, but the trash and grime and sewage will still make its way to Manila Bay unless we start doing something about the surrounding waterways and start regulating the industries built along the bay more strictly.
In short, it's a band-aid "solution"
Greenpeace PH Campaigner Sonny Batungbacal on the dumping of synthetic white sand on Manila Bay: "Kung ang objective is to save Manila Bay by cleaning it up, putting materials on top of the uncleaned environment would not help." | via @aprilrafales

— ABS-CBN News (@ABSCBNNews) September 3, 2020
Putting synthetic white sand on Manila Bay won't get rid of Manila Bay's pollution. Let's not mince words: it's a superficial action that doesn't actually solve any problems. What's going to happen to the white sand once typhoon season rolls around again? Are we just going to keep throwing our nation's money away just for ~aesthetic~?
Manila Bay doesn't need whitewashing
I'm all for rehabilitating Manila Bay, but isn't this absolutely unnecessary? Why not stick to just cleaning it and maintaining that cleanliness. Aanhin mo ang white sand jan? Hindi naman porke't maputi maganda na. 🙄 https://t.co/15Q6M8dlRv

— 리아 | MonWenee (@docKiLia) September 3, 2020
Yes, white sand beaches are pretty and all, but that doesn't mean that white = better. It's 2020, we shouldn't have to say this anymore. Instead of whitewashing an entire beach, let's just focus on keeping Manila Bay clean, please?
Manila Bay has natural beauty, too
Why can't we just promote Manila Bay shores in their naturally dark color? Instead of making the sand white, let's just focus on ensuring that the water is clean and there are no destructive activities in the area.

Mangingitim rin iyan kapag marumi pa rin ang tubig.. https://t.co/SfzwuyLzDL

— Ralph Abainza (@AbainzaRalph) September 3, 2020
Most Pinoys may not be aware of this, but there was once a time when Manila Bay wasn't the polluted cesspool that it is today. We can still turn things around and restore its natural beauty. Synthetic white sand isn't needed.
TL;DR: Science says wat
Bio profs talking about the plan to put white sand in Manila Bay..

Sad truth 😔 pic.twitter.com/J4fHyLNyRH

— Kristina de Castro (@tinmaedecastro) September 3, 2020
We're pretty certain that there are competent scientists in DENR who know that this isn't a real solution. Here's hoping that the powers-that-be start listening to their voices.
What do you think of this Manila Bay white sand project?