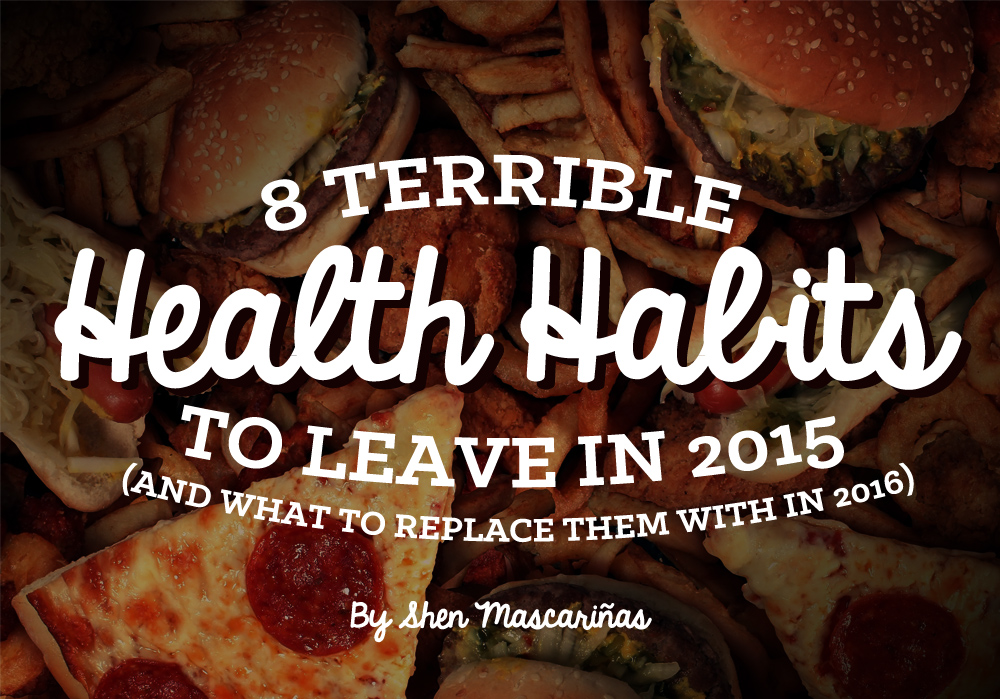 Almost no list of New Year's resolutions is complete without something health-related. Fresh from a series of food-coma-inducing holiday feasts, you're probably part of the majority who are planning to make better health choices. Don't let those plans stay only on paper (or on your phone), though. Follow it up with actual moves that your body and ultimately, your future self will thank you for.

Start by ridding your 2016-self of these 8 terrible health habits! Before you get into panic-mode, here are better alternatives to replace the icky practices you've grown used to.
8. Weighing Yourself too Often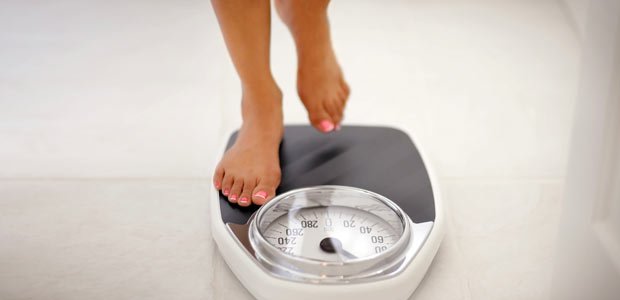 Making your health-related New Year's resolution probably happened right after you weighed yourself and got dismayed from the added queso de bola pounds. It's perfectly fine to check your weight from time to time, but don't get obsessed with it. Keep in mind that gaining muscles will cause weight-gain, so those numbers can be good news.

Monthly weight check-ups are fine, but there are other ways to check your health progress as well. Feel the fit of your clothes, reflect on how you've been feeling and lasting through the day and check out the clarity of your skin.
7. Late-Night Snacking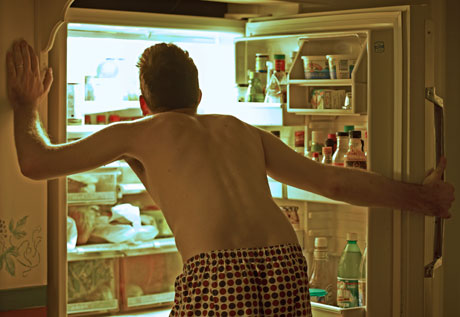 Keep the fat and eye bags away by making sure you allot at least two hours after eating before heading to bed. Strive to eat dinner by 6PM as well.
6. Binge-Eating Junk Food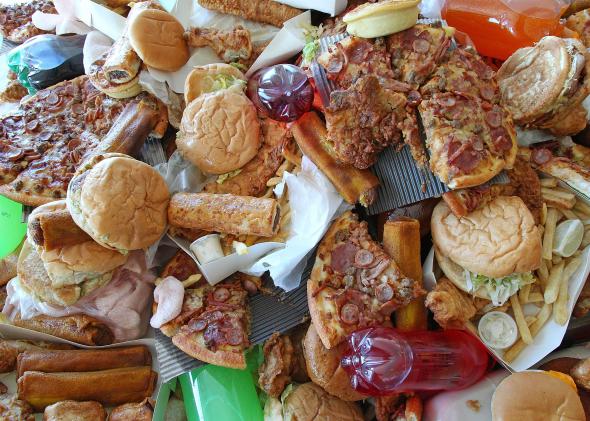 Treat fast food, chips, candies, chocolates and the like as luxuries that can only be indulged in very rarely. Filled with preservatives as well as too much fat and sugar, you really don't want your body to be filled with all of that junk.

Instead, nourish yourself with fresh produce, cooked in healthy ways. That includes steaming, baking and grilling. With proper effort, you can binge on incredibly tasty dishes without ingesting toxic stuff for your body.
5. Always Choosing Soda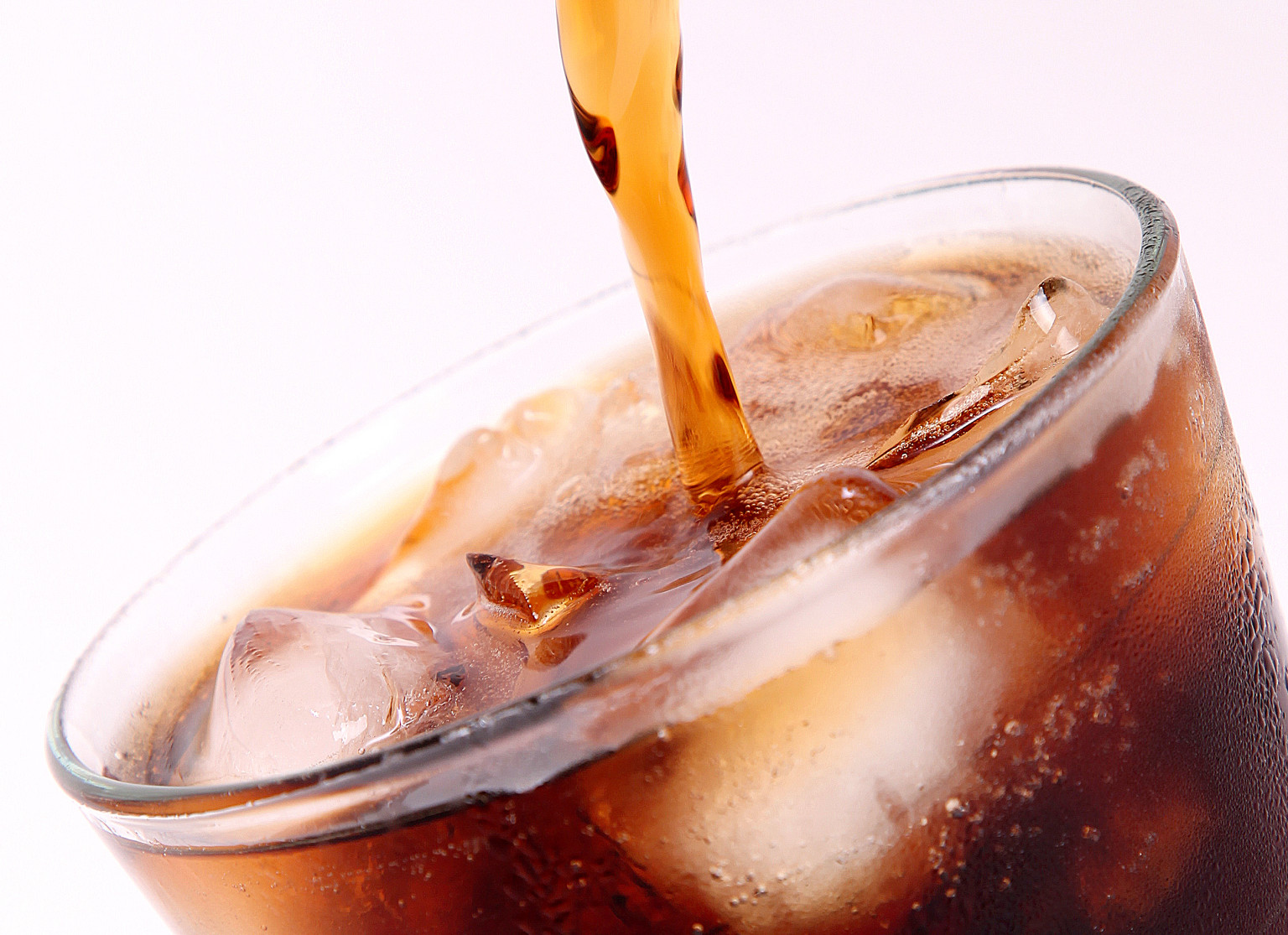 There's already a litany of reasons why soda should be avoided for decent health. After all, it's basically an absurd amount of sugar with water. Oh, and it's also devoid of any nutritional value. If you're fooling yourself by thinking you're safe since you've been choosing the diet or light version, think again. Those are loaded with artificial sweeteners, which are detrimental to your health as well. Keep the habit of drinking soda and say hello to diabetes as well as obesity.

Instead, make water your clingy BFF. Drink at least 8 glasses a day, and see its wonderful effects almost instantly in your skin. If water is too bland-tasting for you, go for fresh and unsweetened fruit juices. Throw in some vegetables in the mix as well to amp up the liquid's nutritional value.