Ever wonder about the inner lives of the strangers you pass by on the street? What are they going through? What has life taught them? TikTok photographer Kelvin Markulit has taken it upon himself to get to know the unique inhabitants of Bonifacio Global City. If you enjoy Brandon Stanton's famous Humans of New York, you'll love Kelvin's local take on the slice-of-life series. It's even complete with beautiful portraits that capture these strangers at a moment in time. Check out some of the best ones below:
The happy couple
This cute couple has known each other for 13 years. On the morning that they met, the wife's father passed away from a heart attack. Her now-husband has been by her side ever since that day. They only recently got married and now have a baby together. What's their secret to a strong relationship? "Kailangan in a relationship, happy lagi. Andun na rin yung respect, andun na yung love and care for each other," says the wife.
Her husband adds an insight every couple should take to heart: "If you choose happiness and you stay within the relationship, you should be willing to work for it. Rather than being in a toxic situation together and then you don't do anything about it. We're in this for the long term eh. Bring out happiness in a relationship naturally so you don't have to force it as long as you're willing to work for it."
The adorable dog lover
Kelvin came across Joy and her uber cute pet dog Shelvy. Joy's smile is contagious even on a screen, so we totally understand Kelvin asking her what makes her happy right at that moment. "I get to spend time with my dogs because I'm such a busy person," she says. "Usually I don't have time to walk my dogs or play with them. So I'm just so happy you got to capture one of the rarest moments of our lives."
"Life is so short and dogs' lives are much shorter than ours so I guess make the most out of it. Spend more time with your dogs, play with them, love them, shower them with all the affection you can give them because they will return that 10 times more," she adds.
After Kelvin showed her the outcome of their impromptu photo shoot with his Redmi Note 11S, Joy can't help but gush over the fact that she has a photo to commemorate their small moment.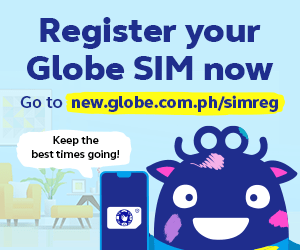 The boy next door
To capture aesthetic night shots of this guy, Kelvin used the Redmi Note 11 Pro 5G. What makes this Human of BGC happy right now? "What makes me happy is yung pagiging reconnected ko kay God," he says. "This pandemic, naging closer ako kay God. And I think that's the reason ba't ako masaya ngayon."
He also shared some encouragement to people like him who recently started a business. "Keep on trying. 'Wag ka talagang susuko. Always take the risk. Siyempre yung calculated risk. Kasi minsan nan'don tayo sa comfort zone natin, nahihirapan tayong mag-adjust so we need to take a leap of faith to try what's out there and to really follow our dreams and passions in life. Kasi kapag hinayaan mo 'yon dahil natatakot ka sa mga what ifs, you'll never grow. Follow your heart and grow out there."
The chill skateboarder
Another cool Humans of BGC moment is with a chill skater. "Skateboarding has always been my main love," he says. "It's been my way of life ever since I was 12 years old. It brought me together with people whom I've never expected I would be friends with. For me that's the beauty about skateboarding. No matter where they come from, what background, what race – none of that stuff matters because we all share the same love for it."
But it's not just about passion too, this skateboarder has a lot of life lessons he learned from his hobby. "Skateboarding is like life in general, you have goals and aspirations. You're gonna keep trying and trying, you're gonna have to keep failing and failing. That's how I look at life. To the aspiring kids who wanna continue skateboarding, it's all about discipline. Enjoy, have fun. Have fun with your friends. Honestly, the best thing about skateboarding is doing it with your friends too."
This beautifully confident model
Kelvin's next Human of BGC is a beautiful foreigner who also happens to be a model. What's her advice for everyone who doesn't feel good about themselves? "When you're confident, when you believe in yourself, people will get that vibe and they will believe in you," she says. She also advises that everyone should dress up in outfits that make them feel beautiful to help boost their confidence.
How does Kelvin take amazing photos?

Who knew you could learn so much about life, passions, and relationships from strangers? The photos from Kelvin's Humans of BGC series just adds to the fun of the whole thing.
Kelvin's Redmi Note 11S and Redmi Note 11 Pro 5G have immortalized these strangers' moments in quick photo shoots. The powerful 108 MP cameras on the phones have multiple cameras that work together to capture amazing details even in different lighting situations. It can even capture clear images for Kelvin's night photography.
Even beginners can try mobile photography too
Kelvin is an experienced photographer who's used to shooting with professional cameras, but even he can't deny the convenience of a handy mobile phone with a powerful camera.
For starters, you don't have to lug around a heavy device. You can just keep the phone in your pocket. When you need it for a quick photo shoot, you don't have to figure out the settings — all you have to do is point and shoot or select a few camera functions. That's what makes these handy mobile phones better for beginner photographers.
Now how about you start your own series?
You also don't need a professional camera to start your own Humans of <insert your city> posts. You could do that with just a handy, powerful phone in your pocket! That and the confidence and natural curiosity to come up to people and ask for an impromptu interview. But don't worry, with nifty devices like the Xiaomi's Redmi Note 11S and Redmi Note 11 Pro 5G, you've got everything you need for impromptu photoshoots.

Snap stunning photos with the Redmi Note 11S' 108MP quad-cameras with lenses for ultra wide, macro, and depth and a 16MP front camera. It's equipped with a 90Hz refresh rate for a responsive touchscreen experience and an FHD+AMOLED DotDisplay for vibrant detail on your screen. The Redmi Note 11 Pro 5G has a 120Hz refresh rate that feels faster and smoother to use and the same FHD+ AMOLED Dot Display. For game buffs, its Snapdragon 695 5G processor also gives a powerful gaming experience.

If you're planning on upgrading your phone, you won't go wrong with the Redmi Note 11 series. It can keep up with your work, entertainment, and fulfill your phone photography goals all in one. It's easy on the pockets too! The Redmi Note 11S is available for P12,999 and the Redmi Note 11 Pro 5G for 15,999.
Know more about the Redmi Note 11S and the Redmi Note 11 Pro 5G via Xiaomi's Facebook page, Instagram, or website. Get yours today at authorized Xiaomi stores nationwide or online from Lazada and Shopee.