We don't know about you but our weekends were made perfect and kilig thanks to Anthony Bridgerton (Jonathan Bailey) and Kate Sharma's (Simone Ashley) whirlwind romance. The much-awaited Bridgerton Season 2 finally aired last March 25 and it's safe to say everyone has already binged its 8 episodes in one sitting. Reports even say that the show was viewed over 193 million hours over its debut weekend bumping the show's second season as the "most-watched Netflix English-language TV title in its premiere weekend in the streamer's history."
Bridgerton Season 2 follows the second book of Julia Quinn's Regency-era romance novel of the same name. It tells the story of Lord Anthony Bridgerton who, in search of a wife, gets tangled in a romance with Kate Sharma and her sister Edwina Sharma (Charithra Chandran). Cue the angsty enemies-to-lovers romance, a tension so thick you could cut it with a knife, and toe-curling kilig. There's no doubt the internet is simping over #KaNthony!
In case you can't get enough of the pair, these netizens feel the same way:
Daphne being the Number 1 Kanthony shipper
The series previously explored Daphne Bridgerton's (Phoebe Dynevor) love story with the Simon Basset Duke of Hastings (Regé-Jean Page). Although Simon wasn't present this season, we're relieved Daphne still retains her role. She's basically everyone watching the show — she knows Kate and Anthony have something going on but no one believes her.
daphne everytime she sees anthony with kate #Bridgerton pic.twitter.com/kjIvvCWs1R

— aidan (@gabrielaidan_) March 29, 2022
She was sensing the love vibe the entire time.
Daphne: You're in love with Kate!
Anthony: No I'm not she's aggravating!
Daphne: Be honest with your feelings you moron
Anthony: Okay, I know what to do
Daphne: Finally!
*Anthony proposes to her sister*
Daphne: pic.twitter.com/O8w8huGIFv

— Lee in love with Benedict bridgerton (@hawthornewhore_) March 29, 2022
Watching her brother make a fool of himself.
Edwina: Were they always this obvious?
Daphne: YES! #Kanthony #Bridgerton pic.twitter.com/e4m9uQfM0W

— kristen kanthony era (@swaying_daisies) March 27, 2022
Oh to be a marites at that dinner table!
daphne a better woman than me bc after last season if i'd walked in on anthony and kate i'd be like "time to marry her fuckhead or me and kate duel at dawn" pic.twitter.com/4LivQya8Xb

— liv | bridgerton breakdown (@luciescarstairs) March 27, 2022
Daphne wanting her big bro to have a happy ending.
Daphne every time she sees Anthony with Kate #Bridgerton pic.twitter.com/fT6Z39YOCz

— annie (@nniegarcia) March 25, 2022
Here's the love vibe.
Here's How You Can Visit the World of Regency London in Netflix's Villa Bridgerton in QC
Here's How You Can Visit the World of Regency London in Netflix's Villa Bridgerton in QC
Meryl Medel | Mar 22, 2022
Why can't it be me?
I WANT TO BE THE BANE OF SOMEONE'S EXISTENCE AND THE OBJECT OF THEIR DESIRES TOO #Bridgerton #bridgertonS2 pic.twitter.com/wDFBE84Atz

— jude (@jesstfrancis) March 27, 2022
It looks like Anthony trumped Simon's iconic "I burn for you" line last season. Saying someone is the bane of your existence and is at same time the object of your desire is peak enemies-to-lovers behavior and we're here for it. BRB, looking for someone to call me the bane of their existence while staring into my soul like there's no tomorrow.
ENEMIES TO LOVERS EXCELLENCE #Kanthony #Bridgerton pic.twitter.com/hf2ZEEZdS8

— kristen kanthony era (@swaying_daisies) March 29, 2022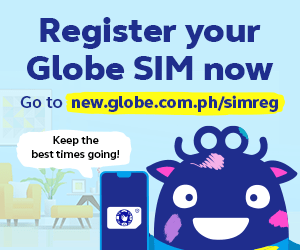 It's different when you're in love
Anthony saying he's bad at poetry and couldn't think of what to say to Edwina but was giving full on love speeches to Kate "you're the bane of my existence and the object of all my desires. Night & day, I dream of you". SIR I was eating it UPPPP!#Bridgerton pic.twitter.com/zVJ7el6qWu

— Kate & Anthony #1 fan ❤️ (@NaseemaVeasey) March 29, 2022
Our boy Lord Anthony is gooone.
how did missy edwina not notice kate and anthony were whipped,, they never stopped staring at each other the whole season #Bridgerton pic.twitter.com/6qH04KGY6n

— fy (@sexiesfy) March 29, 2022
The chemistry in the air could kill people.
If You Like 'Bridgerton,' You'll Enjoy These Other Shows With Scandalous Chismis
If You Like 'Bridgerton,' You'll Enjoy These Other Shows With Scandalous Chismis
Kyzia Maramara | Feb 01, 2021
Subtle actions
Edwina sweetie, you were #Bridgerton . those two just cant help it pic.twitter.com/00ZAzq7PYx

— ♡ (@iriscentral_) March 29, 2022
Watch him not move an inch from her side. 
Sex scenes are great, indeed, but it's the almost touch, the almost kiss, the longing stares that gets me every time.
Slow burn will always be my weakness #Bridgerton #Kanthony pic.twitter.com/tvKFWmAemf

— Lisa (@lisabiasio) March 28, 2022
No offense, Simon and Daphne.
And the little things
anthony being obsessed with kate's scent may be one of the greatest things in the world. and after all the changes they made in the show, i'm grateful that at least they decided to keep that little —yet important— detail. #Bridgerton pic.twitter.com/Vt0VVVKJyg

— andi (@familianteomnia) March 29, 2022
Creepy but like Will Smith recently said after slapping Chris Rock to defend his wife, "Love makes you do crazy things."
No because Anthony was down HORRENDOUS for Kate. Getting a whiff of her scent and smirking as she walked by!?!! Sir, PLEASE! The way Kanthony has me in a total brainrot. ughhhh #BridgertonS2 pic.twitter.com/sMY1pcfZLT

— Gigi♡ (@hellooohallyu) March 28, 2022
This man is in looove.
Watching Bridgerton for the plot
"i watch bridgerton for the plot"

the plot: pic.twitter.com/p7Kd2wqVao

— Netflix Canada (@Netflix_CA) March 28, 2022
We're simple creatures. We see Anthony Bridgerton, we hit like. 
will be tuning into bridgerton s2 for the plot pic.twitter.com/ikdcdsNieq

— matty | peaky spoilers (@gngdemie) March 24, 2022
And the whole plot is Simone Ashley.
SIMONE ASHLEY OH ABSOLUTELY pic.twitter.com/cgVLNGaj6D

— kathony pr (@odairhee) March 29, 2022
WHERE HAS SHE BEEN ALL OUR LIVES?
But in the end, we sort of got robbed
me explaining to the writers why married, domestic kanthony need a big subplot in season 3 and how I expect to see them as much as we did the featherington's in S2. #bridgerton #kanthony pic.twitter.com/LknvaSCZjj

— ♡ (@jolangfrds) March 29, 2022
We desperately need to see domestic Kanthony, please!
The problem with slow-burn stories is it robs us of all the good things that come after all the slow burn ends. Five minutes of married Kanthony isn't enough for all the rollercoaster of emotions the rest of the episodes put us through!
And now we wait for another year for Season 3
when u remember u have to wait another year for season 3 after watching season 2 in a day #bridgerton pic.twitter.com/TPXKfpgunf

— daily kanthony (@dailykanthony) March 26, 2022
It ended somewhat abruptly, but that could be chalked up to the fact that we just binged an 8-episode series in one sitting. Now we can't wait for Season 3 which will explore more of the overall plot — discovering Lady Whistledown, Colin and Penelope's relationship, Eloise and her relationships, more of Benedict's chaotic energy, and more! In the meantime, you can binge-watch Bridgerton Seasons 1 and 2 on Netflix again.
What's your favorite part of the Kate and Anthony love story for Bridgerton Season 2?
Check us out on Facebook, Instagram, Twitter, TikTok and YouTube, to be the first to know about the latest news and coolest trends!