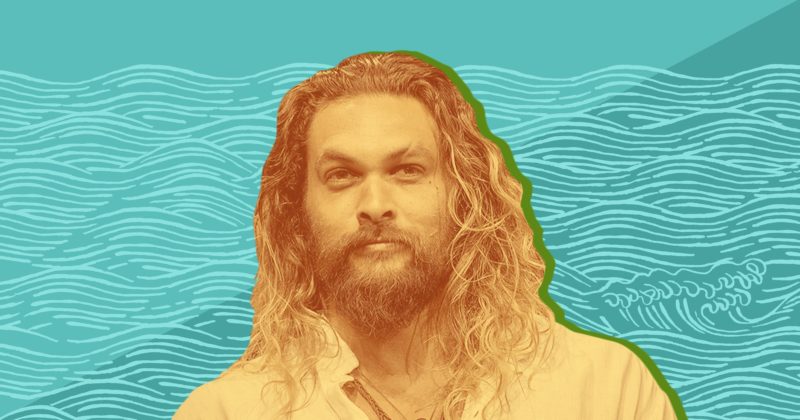 Last December 11, the stars of the DC and Warner Bros movie Aquaman flew in for the Asian leg of their promotional tour held at the Grand Hyatt Hotel Manila. In attendance were leads Jason Momoa (Arthur Curry/Aquaman) and Amber Heard (Mera), and writer-director James Wan.
Aquaman tells the story of Arthur Curry's quest to unite two worlds. One that begins with a challenge that will test both his strength and the courage of his convictions: to retrieve the Lost Trident of Atlan. It's a weapon only the true King of Atlantis can wield, but to even find it he must partner with Mera, Princess of the ocean kingdom of Xebel, on a treacherous journey that leads him to confront his bloodline, parentage, culture, and birthright.
It also stars Oscar-nominee Willem Dafoe, Dolph Lundgren, Patrick Wilson (as King Orm), Yahya Abdul-Mateen II (as Black Manta), and and Oscar-winner Nicole Kidman as Arthur's mom, Atlanna.
We've seen the movie and we think it's one heck of a gangbusters, super fun, old school adventure over both land and sea. Before you watch it, here are the best highlights from the scrum with the Aquaman stars and director.
Method Drinking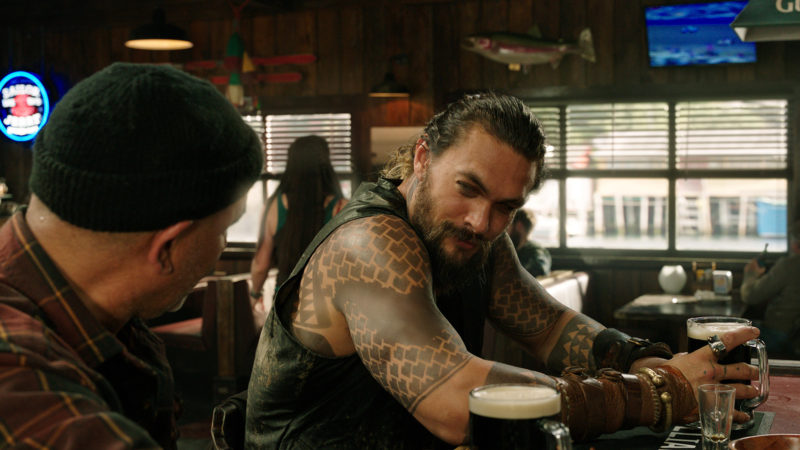 JASON MOMOA: Preparing for the character, you obviously have to train and practice and do things like that. Also Arthur [Curry] is a really big drinker and I'm not really a fan but James is a stickler about it so he really wanted me to drink a lot, so…for the character I had to do it.
From Annabelle to Atlantis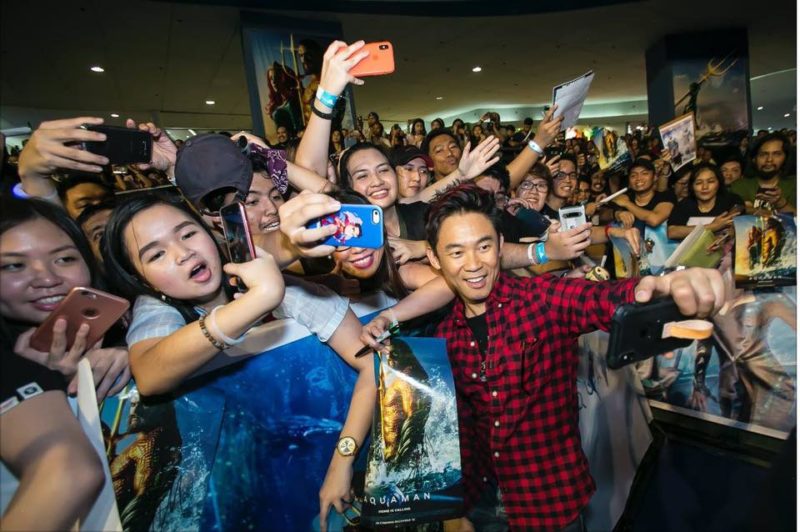 JAMES WAN: Whatever movie I'm working on, whichever genre it's in I carry some of it over to my next project. From making scary movies (Ed: Wan is the director of horror movies like Saw, Insidious and The Conjuring) I carried over characters that people really care about.
That's super important. See when they get scared and they see these characters in scary situations then you as audience care about that and feel the same way they do, that you're scared for them. It's the same approach with this film. There are shades of horror in Aquaman itself, especially the scenes in The Trench are really scary. I dug deep into my love for genre filmmaking for this one.
Shooting Underwater in Atlantean Costumes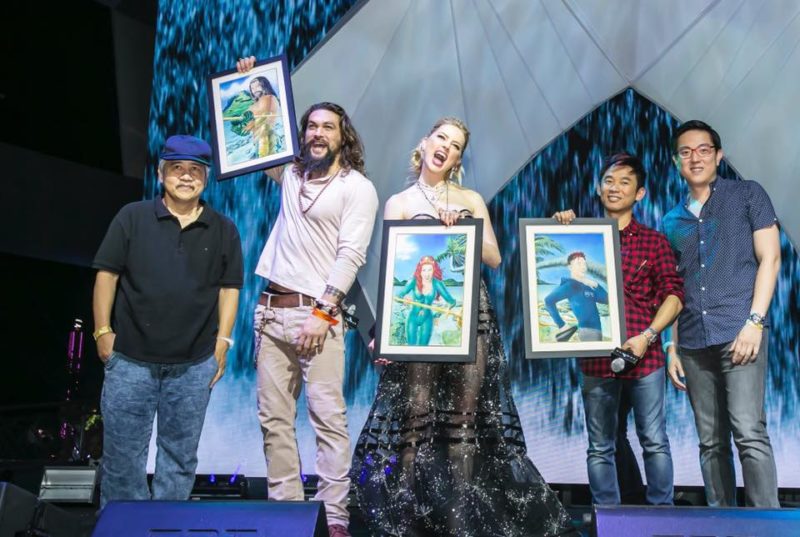 JAMES WAN: Pretty much nearly all of it was shot underwater and it wasn't very easy to do or very pleasant for my actors and I think they'll be the first to let you know that that's the case.
AMBER HEARD: It's great that wardrobe design looked very cool and effortless for me to put on. In reality it's the complete opposite of that! It's a scaly, skintight, aquamarine, vacuum-sealed, corseted thing that I'm wearing. It's as forgiving as you can probably imagine.
JAMES WAN: We have to give credit to the stunt department for making these rigs to give the impression of swimming underwater and the army of very talented visual SFX people to come in and to do the amazing hair and costumes and environment. I think Mera's costume was made very well and Jason's classic Aquaman suit was very well updated too. Two very iconic characters on the big screen was a great chance to play with how they looked and what they'd wear.
Identity Crisis: Royal or Bastard?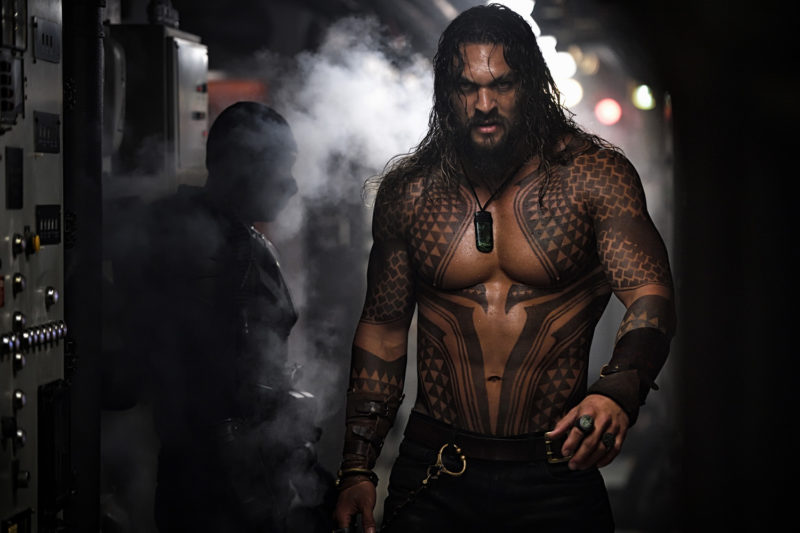 JASON MOMOA: I can definitely identify with [Arthur being torn between two worlds], being from two different cultures. But as a superhero Arthur has a sense of why he doesn't want to be goody goody or really bad and just wants to become something more of himself. I think it's perfect timing for me [to play Arthur.] Maybe it was meant to be?
All the Meras of the World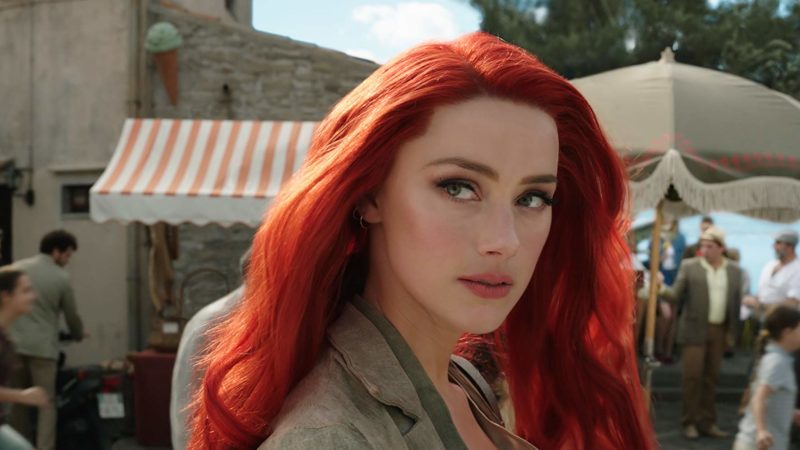 AMBER HEARD: Part of why I'm so happy to have played this character is that Mera is a warrior. She's active, driven, strong, fierce, badass, kick-ass, tough and intelligent. A superhero in her own right who just happens to be a woman. I love that she's all of those things.
I love that about her and that I can play her and fill a demand that we've had in the entertainment industry with the lack of roles that are offered and available to women. Which makes for a bolder, stronger, and more accurate depiction of the female experience.
Atlantis is in the Heart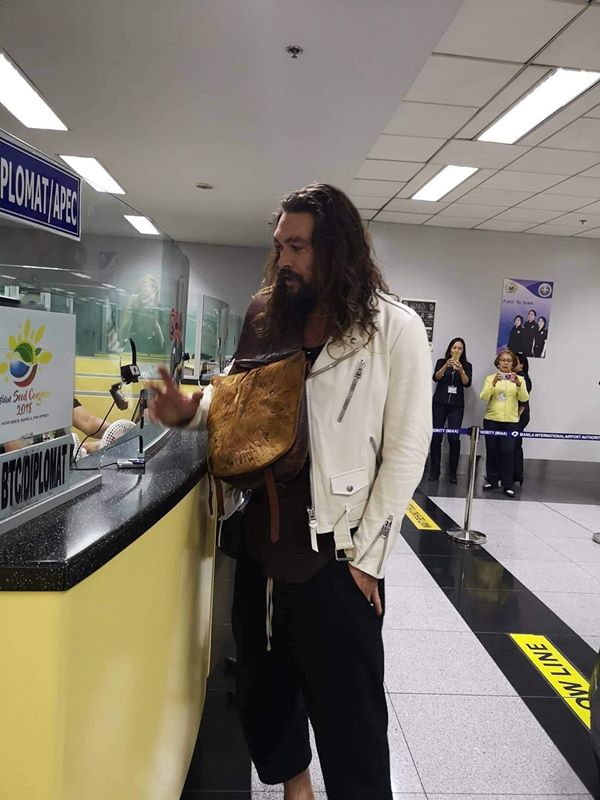 JASON MOMOA: Hawai'i is definitely a melting pot of a lot of different cultures. My side of the island is definitely very special with very unique characters descended from Chinese, Filipino, and Japanese settlers who've been there for many generations. [The story] resonates with me particularly because of our nationality. As far as I'm concerned, the Philippines is the 10th island of Hawai'i. We have the same ethnology and histories. We're basically family. There's more Filipinos in Hawai'i than Hawaiians!
We Don't Need More Damsels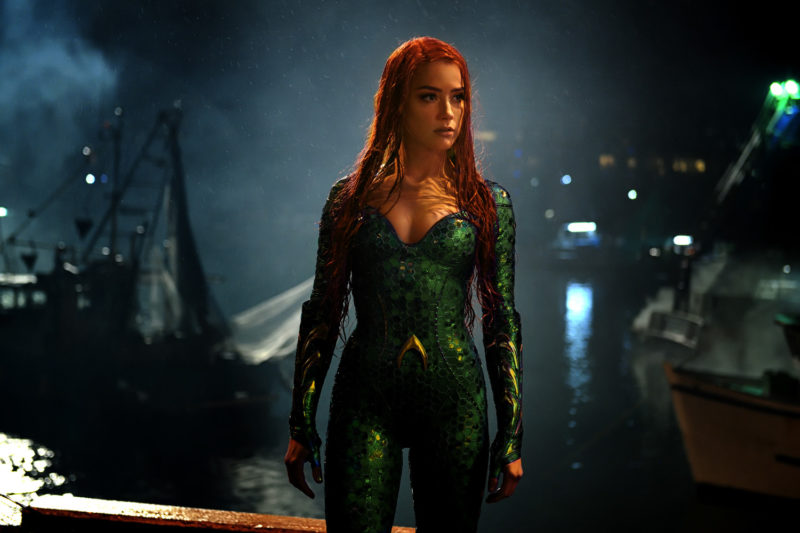 AMBER HEARD: Mera is what makes Arthur Aquaman, who allows him to realize his destiny. She is really a driving force in the story and she acts on her plans with decisive and strong will. She is no damsel in distress. In DC there's Wonder Woman, Queen Alanna, and Mera but we need a lot more of these strong women for young girls to look up to. I've never found myself saying: I'd like to be more normal.
The King of the Seas was Born on Land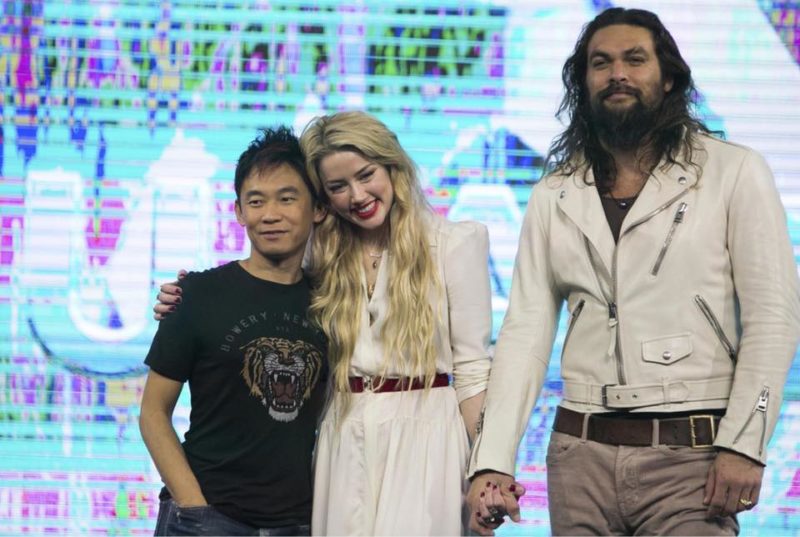 JAMES WAN: With Aquaman, you try pull the best out of your actors and find the interesting drama within them. Storytelling is king, doesn't matter what genre it's in. I want them to go into the movie with a sense of excitement and anticipation. I want them to enjoy this crazy, fun ride.
JASON MOMOA: I think we'd all be very, very excited if it did well and do our best for the sequel. If we get one.
JAMES WAN: Culturally I'm from two separate worlds as well (Ed: Wan is Australian and Malaysian). Growing up, for me, you kind of pushy one aside and embrace the other one more. But I'm embracing my other side just as much now. I think that's something we put into the script and story. A hero who is from two separate worlds and he doesn't really feel he belongs in either world. But what he ultimately discovers and realizes is that he is the best of both worlds. That's how he ends up embracing his identity.
AQUAMAN opens today, December 12, in Philippine cinemas.
Were you there yesterday? Share with us your photos below!