UP Maroon and actor Ricci Rivero is trending on social media for two reasons: 1) his new show Gen Z, and 2) one of his tweets commenting on politics. And some netizens weren't exactly pleased with the latter.
Ricci Rivero shook his head at the 'hate'
seeing how people hate on other candidates like 🤦🏻‍♂️

— Ricci Rivero (@_ricciiirivero) February 21, 2022

On Monday, Rivero called out "people hate on other candidates" with a facepalm emoji. It was a short statement, and it could've easily gone under the radar, but with elections just around the corner, tensions are high on social media, and netizens immediately caught on to his tweet.
Netizens called him out
His tweet immediately got hundreds of replies and thousands of quote-tweets. Netizens expressed their disappointment in his take on politics.

Applicable for beauty pageants, but not for elections.
Think before you tweet.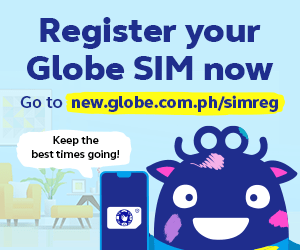 Others requested Rivero to reconsider
As the election nears, netizens have been constantly watchful of celebrities and famous personalities. They have continuously asked these personalities to use their platforms properly, especially for the good of the country.
This one netizen is asking Ricci Rivero to rethink how he uses his platform and how he can make better use of it. Rivero currently has over 960,000 followers on Twitter, as of writing.
A few fans questioned his statement

This one fan said they have supported Ricci for so long, but not on this issue. Bayan muna bago idolo.
A former classmate commented a reminder
One of Rivero's former college classmates replied to his tweet to remind him about what they learned in their Socio10 class on social responsibility and postmodern politics. "'Hate' is such a lazy take, don't you think?"
In case someone questions the call-out, the netizen also provided proof that they were actually classmates in college with a screenshot of an email from their professor.
Their professor shared a post about former students
Incidentally, their Socio10 professor Gerardo Lanuza posted his thoughts on former students on Facebook. "Nakakatuwa rin yong mga former students mo nagaaway sa social and they call out their classmates for deviating from the principles they learned from the class," he praised some former students.
But he also pointed out that such comments show that other students don't really retain all the lessons they learned in school. "Kaya kailangan ng continous learning and education para di tayo dinadapuan ng virus ng pasismo at fakenews. Patuloy na magbasa ng mga radikal na libro," he ended.
An ate kindly reached out
Hi Ricci! You know naman i love you diba but this ain't it. 🥺 As your ates, @rikiflo and I would LOVE to have a conversation with you about why it's so important to be critical of people who are running for high positions of power. Miss you 'Cci! Hope you're ok! 💕

— Tin Gamboa 🌻 #LabanLeni2022 (@suzy899) February 22, 2022

Radio personality Tin Gamboa replied to Rivero's tweet, saying "this ain't it." She told him they could talk about this so she could help him understand why it's important to criticize the people running for government positions. Her tactful tweet received praise from other netizens, who commented that this is the correct way to educate someone.
No statement
As of writing, Ricci Rivero has not replied to any comments under his tweet or posted anything new. He has also not been active on Instagram since.
Hate ≠ Criticism
It's important to understand that criticism should not be equated to hate. The two are not synonymous. Being critical of our candidates — all of our candidates — is all the more important as the election day nears. That includes asking them to explain their platforms and promises, questioning their motives and actions, and understanding what they've done, are doing, and are planning to do should they win the election. Isn't that only the responsible thing to do?
Do you have any thoughts on this?
Follow us on Facebook, Twitter, Instagram, Tiktok, and Youtube for the l8est entertaining, useful, and informative lists!