That big blue building in Pasay has been getting a lot of attention for quite a while now. If you're one of the many who are thrown into a frenzy every time IKEA Philippines posts an update on their social media accounts, then welcome. We're happy to have you in our ranks. But if you're still wondering what the big deal is about IKEA opening in the Philippines, here's what you should know.
For the uninitiated, here's what IKEA is best known for
(i.e. Why is everyone so excited?)
IKEA is a Swedish company that sells furniture, home accessories, and interior decor items. Their modern designs and eco-friendly products have helped make them popular, but really, it's their affordable prices that have made them into the giant of a brand that they are today.
Currently, most Filipinos who want to buy IKEA furniture have to pay extra for delivery and import fees, or they have to wait for an overseas relative to send some over in a balikbayan box. But now that IKEA is almost here, achieving our dream home will be easier than ever.
Why is IKEA so cheap?
According to Business Insider, here's how IKEA manages to keep its prices low:
They sell flat-pack furniture, which means that customers buy it as a flat pack and assemble it themselves. That way, it costs less to store and transport.
IKEA furniture is made by layering sheets of wood over a honeycomb core. This cuts the cost and keeps prices low.
If you're buying from the store, you usually have to take it home yourself. This means you don't have to pay a delivery fee.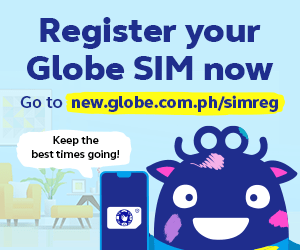 Where is IKEA Philippines?
IKEA Philippines is opening in Pasay, at the Mall of Asia Complex.
You'll know the building from its blue and yellow exterior
The current IKEA logo gets its colors from the Swedish flag. But the colors also have a different meaning. While blue represents trust and openness, yellow means happiness, optimism, and imagination. Every IKEA store boasts this unique color combination so you can see them from a mile away.
And the Pasay location is shaping up! Here's what the store currently looks like:

How big is IKEA Philippines?
This first store in the Philippines will be more than 65,000 square meters large — about 150 basketball courts. This will make it the biggest IKEA in the world.
There will be two shopping levels, featuring an IKEA restaurant and a play area for kids. The store will have over 8,000 products and is projected to attract over 7 million visitors every year (or over 20,000 customers a day).
However, its giant size isn't just because of the store itself — IKEA Pasay City will include a call center, an e-commerce hub, and a warehouse.
Besides its size, what makes IKEA Philippines so special?
Most IKEA stores don't have a lot of personnel (it's part of how they keep their prices low), but IKEA Pasay City will hire around 500 workers. IKEA Philippines will also be collaborating with the social enterprise Rags2Riches for custom textiles.
Who owns IKEA Philippines?
IKEA is being brought to the Philippines the SM Group of Companies and Ikano Pte, Ltd, the owner and operating company of IKEA in Southeast Asia.
When will IKEA open in the Philippines?

IKEA Philippines will be opening in the 3rd or 4th quarter of 2021, starting with e-commerce, then the physical store.
Can't wait? Join the club.
In the meantime, you can visit their official website (yes, it's up already) for design inspo (i.e. to start listing down which items you'll be adding to your cart as soon as you can). You can also follow them on socials for the latest updates.
What will you be adding to your cart when IKEA Philippines opens?