'Elsa' has been trending since yesterday and no, Disney did not announce a third installment of Frozen, although that would be nice. It's because a certain teacher on TikTok uploaded a comprehensive song tutorial on "Do You Wanna Build a Snowman" that sent the internet clutching their stomachs in laughter. Teacher Dan (or DanVibes) on TikTok will teach you a thing or two about how to properly sing a song, complete with piyok / voice cracks. Here's what we know about this hit online musical tutor.
She's a real teacher
Cebuana Danieca Arreglado Goc-ong was an elementary teacher for three years in a private school before her contract ended due to the pandemic, as she said during an interview on ABS-CBN's Sakto. She taught AP, Filipino, Values, and MAPEH — with emphasis on the Music part, of course. Her TikTok skills prove that much.
She will teach you how to PROPERLY ⬆️ sing famous songs
You thought you knew how to sing famous songs like Moira Dela Torre's "Paubaya" and Frozen's "Do You Wanna Build a Snowman"? You were wrong. Forget about everything you self-learned, Teacher Dan's methods will give you a fresh perspective. She will teach you how to use your voice and throw in words and commands like "volumatic" and "jump your voice." You will learn to sing with emotions and even align your esophagus with your diaphragm for that perfect falsetto. Elsa ⬆️! You might sound like a dying whale if you follow her step by step but you'll get better.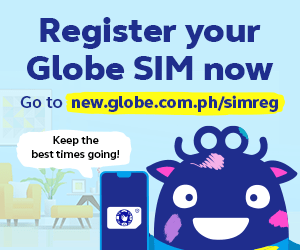 She didn't expect to be a hit Piyok Queen
She started creating these wacky song tutorials because she wanted to apply her teaching skills elsewhere. Teacher Dan never expected her videos to become such a huge hit — her "Paubaya" tutorial already has 1 million views on TikTok. All the same, she's thankful that she can make her fellow Filipinos laugh in the middle of a pandemic.
Jeshorun Aguirre a.k.a. 'Filipino Ariana Grande' Is Taking Over Tiktok with Her Hilarious Videos
Jeshorun Aguirre a.k.a. 'Filipino Ariana Grande' Is Taking Over Tiktok with Her Hilarious Videos
Bianca Katipunan | Feb 03, 2021
Her IRL humor will still make you laugh
This is not a drill: Teacher Dan will be releasing a rap tutorial soon#Sakto pic.twitter.com/JVnkq2AzNS

— Jeff Canoy (@jeffcanoy) March 5, 2021
Admit it, there are plenty of TikTokers out there churning out video after video with their attempt at humor falling short. Teacher Dan has proved she is not one of them. Even outside social media, her personality shines through. Proof? The cast of Sakto and us at-home viewers can't stop laughing at her hilarious and spontaneous answers to the interview.
She films in one take
It's all about spontaneity and hitting everything in one shot. If you thought all her videos are scripted, you'd be surprised to know that each one is filmed in one take. No practice required if you're this hilarious.
Her Elsa video has spawned some of the funniest memes this week
Elsa? ⬆️ *knocks three times* 😂😂😂

— Emmanuel Tiglao (@ohmyEmman) March 4, 2021
Last na pic.twitter.com/JQT4m712ir

— Mark Simon (@marcrimon) March 4, 2021
"Sir dadalhin po namin si Misis sa O.R."

"You mean, operating room?"

"Hindi Sir. OPENING REMARKS. Caesarean po siya."

— Macoy Dubs (@macoydubs1) March 4, 2021
ElsA?⬆️.jpeg pic.twitter.com/4elMUaUiku

— Sarj (@sarjmoran) March 4, 2021
Each meme is gold.
Teacher Dan is already taken
Sorry folks, Teacher Dan is officially off the market. This Cebuana beauty already has a boyfriend, seen in the kilig video above. Fingers crossed she makes him a guest on her TikTok tutorials video soon.
Want more DanVibes?
Teacher Dan's crazy antics deserve to be spread far and wide. Follow her on Facebook, Twitter, YouTube, and, of course, TikTok. She hinted at creating tutorials for rap songs soon. Piyok rap vocalizations? You wouldn't want to miss that!
Check us out on Facebook and Instagram and be the first to know about the latest news and coolest trends!