Scientists have said long ago that viruses naturally mutate and the coronavirus is no exception. Just this week, another variant of COVID-19 has been causing panic all over the globe, specifically in India. What should you know about this "new" variant? Is it in the Philippines? Will vaccines work on it? Read on to find the answer to your questions.
What is this new variant?

The B.1.617 COVID variant isn't exactly new. It was first detected in India back in October 2020 and has now spread to 46 countries based on a tracker by researcher org GISAID. This variant is suspected to be behind the overwhelming surge of cases in India for the past few weeks.
Is it more dangerous?
WHO has labeled India's COVID strain, B.1.617, a "variant of concern" due to evidence suggesting "increased transmissibility." pic.twitter.com/mabIdOpv8R

— The Recount (@therecount) May 10, 2021
Earlier this week, the World Health Organization (WHO) declared the coronavirus variant B.1.617 is a variant of global concern. This means countries are encouraged to take tighter measures in tracing and analyzing the new virus.
WHO labels the B.1.617 as a "double mutant variant" since research has shown that it carries with it two mutations, the E484Q and L452R. However, virologists did say that the nickname was not "scientifically accurate" since this COVID-19 variant has multiple mutations within it.
But regardless, these mutations make the B.1.617 easily transmissible and, with recent findings confirming that COVID-19 is airborne, everyone is in even more danger of getting infected.
COVID-19 Surge Survival Handbook: What Every Filipino Needs To Know
COVID-19 Surge Survival Handbook: What Every Filipino Needs To Know
8List Editor | May 07, 2021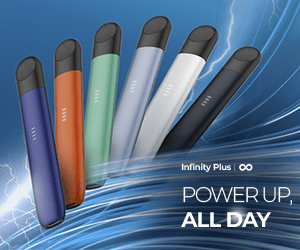 Has it been detected in the Philippines?
BREAKING: DOH confirms that COVID-19 B.1.617 variant, which was first detected in India, is now in the Philippines. | via @_katrinadomingo pic.twitter.com/4uO7eb4zM8

— ABS-CBN News Channel (@ANCALERTS) May 11, 2021
The Department of Health (DOH) reported that the Philippines has two confirmed cases of B.1.617. One is an OFW who flew from the United Arab Emirates and the other from Oman. Neither had a history of travel to India. Our local airports are now implementing even stricter border patrol measures that will require those coming to the country to undergo a 14-day quarantine.
Will vaccines work on the B.1.617 variant?
Vaccines work. 15 cases of B.1.617 were found in a London care home where residents had their 2nd dose of AstraZeneca's vaccine in the week PRIOR to the outbreak (so full immunity had NOT set in). 4 cases were hospitalized with non-severe illness, and there were ZERO deaths.

— Mac n' Chise 🧬🦠🧫 (@sailorrooscout) May 6, 2021
No data has shown that our current roster of vaccines won't work against this variant. But keep in mind that being vaccinated does not equate to immunity; vaccines just safeguard you from the critical stages of COVID-19.
According to a report by Global News, WHO chief scientist Soumya Swaminathan said experts are already gathering more information on the B.1.617 variant.
"What we know now is that the vaccines work, the diagnostics work, the same treatments that are used for the regular virus works, so there is really no need to change any of those," Swaminathan said.
If you have access to a vaccine, get vaccinated. You don't have to wait for the "perfect one", all of the vaccines we have right now are proven to weaken the effects of the virus and prevent deaths even in infection.
How to Deal With Health Anxiety Amid the COVID-19 Pandemic
How to Deal With Health Anxiety Amid the COVID-19 Pandemic
Andy Flores | Mar 29, 2021
What are the other COVID-19 variants discovered?

Other variants of concern are the B.1.1.7, first detected in the United Kingdom, the B.1.351 from South Africa, and the P.1 from Brazil. Back in March, the Philippines detected a new COVID strain unique to our country which was named P3. However, P3 was never classified as a variant of concern.
What should I do to avoid getting infected with the B.1.617 variant?

Nothing has changed with the transmission of the COVID-19 virus. You're still likely to get infected if you inhale droplets from an infected person. So the preventive measures remain the same, but it's the vigilance that we need to work on.
Continue wearing your masks and face shields in public. Spray rubbing alcohol on your hands after you touch objects other people might have touched. You should also frequently wash your hands with soap and water for 20 seconds. And if possible, stay at home.
COVID-19 Essentials: What Should You Include in Your COVID Home Care Kit?
COVID-19 Essentials: What Should You Include in Your COVID Home Care Kit?
Kyzia Maramara | Apr 27, 2021
How can I offer India my help?
View this post on Instagram
If the recent surge in local cases is already tough for Filipinos, we can't possibly imagine what Indians are going through. They record almost 200,000+ positive cases daily, their hospitals are congested, and they have resorted to burning masses of bodies since they can't keep up with the death toll. To date, India has nearly 23 million COVID-19 cases and the world needs their help. You can extend yours through monetary donations via UNICEF and Impact Your World.
Check us out on Facebook and Instagram and be the first to know about the latest news and coolest trends!