Exactly a year of quarantine in Metro Manila and things still aren't looking good. Local hospitals have declared a surge in cases once again and various COVID-19 mutations have been discovered worldwide. These mutations are declared to be deadlier than the original virus and they spread faster too. But before you panic, you should learn about the facts first. What do you need to know about these new COVID strains in our country?
How many variants of COVID-19 have been found in the Philippines?

According to current news reports, there are three COVID-19 mutations that are tagged as 'variants of concern' or VOC. This means it's being identified for high transmissibility with a swift global spread. These are B.1.1.7 first detected in the United Kingdom, B.1.351 from South Africa, and P.1 from Brazil.
To date, the Department of Health (DOH) has detected 177 UK variant cases and 90 South Africa variant cases in the Philippines.
What makes these 'variants of concern'?
Meanwhile, E484K is called an "escape mutation" since it allows the virus to escape the body's immune system. Because of these, some researchers fear that variants with the E484K mutation may make vaccines slightly less effective. | via @kristinesabillo

— ABS-CBN News (@ABSCBNNews) March 13, 2021
These VOCs and new COVID strains have the E484K mutation which can have an impact on the body's immune response and vaccine efficacy. It also has the N501Y mutation which makes the virus more transmissible.
Then vs Now: The COVID-19 Pandemic in the Philippines A Year Since Lockdown Started
Then vs Now: The COVID-19 Pandemic in the Philippines A Year Since Lockdown Started
Meryl Medel | Mar 15, 2021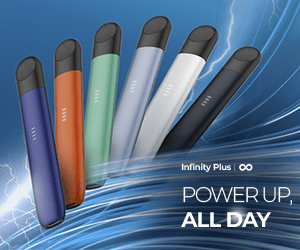 New COVID-19 variant discovered in Pinoy who traveled to Japan
The mutations E484K and N501Y in the P.3 variant are found in "variants of concern" such as those in the UK, South Africa, and Brazil. | via @kristinesabillo

— ABS-CBN News (@ABSCBNNews) March 13, 2021
Another recent variant discovery from the Philippines was detected in a Filipino who traveled to Japan a few weeks ago. Japan's National Institute of Infectious Diseases (NIID) confirmed on Mar. 12 that the COVID-positive sample was collected last Feb. 25 in one of Japan's ports of entry. It was one of the new COVID strains (B.1.1.28) that is yet to be further studied. Japanese media Kyodo News revealed that the patient is in his 60s and is asymptomatic.
The virus detected had E484K and N501Y mutations, which means it shares the same mutations with other VOCs. According to the NIID health officials will implement "enhanced vigilance and border health measures" for this variant.
The first variant reported in the Philippines
For all our lockdowns and reminders of health protocols, DOH has issued a statement that a new SARS-CoV-2 variant is traced to the Philippines. This new COVID strain is called P3.
To be clear, DOH stresses that this isn't a 'Philippine variant' but rather a new variant first found in the Philippines.
However, DOH submitted the strain to the Phylogenetic Assignment of Named Global Outbreak Lineages (PANGOLIN) for verification and found that it is unique to the Philippines. Philippine Genome Center executive director Cynthia Saloma believes that P3 has local origins. "We have not seen that in the 600,000 deposits in the database. So, we believe that it developed locally," she said in an interview with TeleRadyo on Mar. 14.
8 Quarantine Silver Linings as We 'Celebrate' One Year of Lockdown
8 Quarantine Silver Linings as We 'Celebrate' One Year of Lockdown
Tim Henares | Mar 15, 2021
Is the 'locally developed' strain a variant of concern?
PH VARIANT?

Japan detected a new coronavirus variant from a traveler from the Philippines. https://t.co/nRk2t7obra

PH previously said it detected 2 "mutations of concern," but has yet to confirm if they "will have significant public health implications." https://t.co/cYbwACTu7w pic.twitter.com/8ywwte1Huw

— ABS-CBN News (@ABSCBNNews) March 12, 2021
"We don't have enough data to definitively say if it is more infectious, causes severe disease, or could be associated with a higher mortality rate," said Dr. Anna Lisa Ong-Lim of the DOH-Technical Advisory Group.
DOH assures the public that P3 isn't classified as a VOC although it has both the E484K and N501Y mutations. As of Mar. 13, there are 93 cases of P3 in the country, and health officials are on high alert.
Japanese health officials are identifying whether the strain they found is the exact same one as the P3 variant but they did say it might be responsible for the spike in cases in the Philippines.
Cases continue to rise
The Philippines is now back to reporting an average of more than 4,000 cases daily in the past week. The 7-day average is now at its highest level since August last year.

The curve continues to get steeper by the day.

Please stay safe 🙏 pic.twitter.com/wpskSVDiKZ

— Edson (@EdsonCGuido) March 15, 2021
On Monday, Mar. 15, a total of 5,404 COVID-19 cases were recorded bumping the Philippines' total number of cases to 626,893. This makes it the fourth-highest single-day tally recorded locally since the pandemic began.
Experts from the OCTA research team say that the country might record a total of 8,000 cases per day by the end of March if this trend continues. And if that proves correct, we're looking at 14,000 cases per day come mid-April. The new COVID strains might hike these numbers further. Of course, all these are projections and estimates but the way things are looking, it isn't entirely impossible.
We currently have 53, 479 active cases, a total of 560, 577 recoveries, and 12, 837 fatalities.
What should you do?
First of all, take a deep breath (not in public, please, or at least not without a mask on), and calm down. The positive cases are rising and it feels like we're all going back to March 2020 so panicking is understandable. But we're 12 months in this situation, so we already know what to do.
Stay at home. Wear your 3-ply, properly fitted mask whenever you venture outside. Double mask if you're scared (surgical + cloth mask). Wear your face shields for an added layer of protection. Bring rubbing alcohol with you everywhere. Practice physical distancing. Always wash your hands with soap for 20 seconds and take a bath immediately after getting home.
We might not be able to prevent new COVID strains but that doesn't mean we can't avoid contracting it. If we all help take care of each other by following health protocols, we have a fighting chance of getting out of this hell hole. Vaccines are also on their way so not everything is as bleak as it looks.
Curfews are once again implemented
Following the spike in cases and the four variants wreaking havoc in the country, officials have decided to once again impose curfews. Granular lockdowns, curfews, liquor bans, and checkpoints are implemented for NCR once again.  In Metro Manila, Mayor Isko Moreno
announced
that from Mar. 15, there will be an 8 PM to 5 AM curfew for minors and a 10 PM to 5 AM curfew for adults. In addition to that, more than 9,000 policemen will be stationed at NCR checkpoints.
Check us out on Facebook and Instagram and be the first to know about the latest news and coolest trends!