We've heard countless stories about "Pinoy at heart" foreigners professing their unconditional love for the Philippines.  But there is also "Pinoy-baiting" — a strategy of foreign digital content creators who produce clickbaity thumbnails and content sensationalizing anything from shopping malls and Jollibee menu items, turning the mundane into "shocking" discoveries. Why?
Filipinos are the world's biggest consumers of social media. Global advertising firms We Are Social and Hootsuite's Digital 2021 Global Overview Report found that we've got the most active social media users in the world, spending an average time of 4 minutes and 15 seconds on social media daily. And so some content creators are capitalizing on this. They treat the Philippines as a gold mine to boost their number of subscribers.
The sad thing is it works. Whether it stems from deeply rooted colonial mentality, our tendency to be over-accommodating to foreigners, or simply Filipinos' inferiority complex, Pinoy-baiting is working. So instead of letting ourselves be digitally colonized by foreigners, here are some of the Pinoy-baiting schemes you should be wary of.
'We weren't expecting this!'
In the eyes of a foreigner, eating 14-day-old embryo balut or hopping on a tricycle might really be shocking. But if you just say "we can't believe the Philippines has this" or "shocked to see this in the Philippines" while talking about massive shopping malls, what does that mean? Can't the Philippines have signs of modernity? Oftentimes, these clickbaity headlines lead to underwhelming content; for instance, they might just reveal in the latter part of the video that the "shocking" thing is some five-star Italian restaurant in a swanky part of the city. Yet we keep on watching.
'This changed our lives!'
We get it, the Philippines really has its magic not present in other countries, that's exactly why some foreigners chose to live here for good. But to say that a week-long trip without even immersing yourself in local life has turned you into a brand new person just seems disingenuous, if you ask me.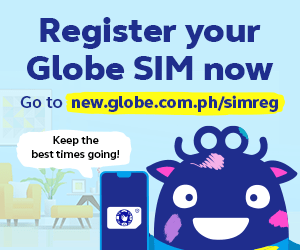 EMOTIONAL REACTION
DISCLAIMER: Expect tears.
Dramatic Valentine's Day ads of Jollibee, compilations of Filipino Miss Universe winners, and performances of world-class Pinoy singers. Name every single one of them, you might actually find a corresponding reaction video of it. Some of these vloggers even have a dedicated channel for just "reacting." This is like the modern version of college reaction papers but only through occasional pauses for "mema" commentaries. While some of these reactions are actually insightful, most of them don't really add to the conversation about global Filipino talent. If showing facial reactions and gasping is what they mean about "reacting," we're pretty sure everyone could do it too. Yes, the basic AF compliments might make us go all "Pinoy pride!", but let's be real: once you've seen one of these reactions, you've seen them all.
'This is so underrated'
In whose perspective are we talking about? Who decides what's under the radar or not? To say that Banaue Rice Terraces or Baler are underrated destinations completely ignores the reputation these places hold. Last time we checked, Banaue Rice Terraces was once considered as the unofficial 'Eighth Wonder of the World. Perhaps instead of branding well-known destinations as "underrated", it would be better for these Pinoy-baiters to actually go off the beaten path and feature something other than the usual tourist traps.
'Is this the ____ of the Philippines?'

To be fair, foreign vloggers are not the first ones to do these. Even we Filipinos are guilty of associating lesser-known destinations with globally recognized tourist attractions for the sake of name recall. Some examples are Little Tokyo in Davao or the Netherlands of the Philippines in Lipa, Batangas. But to claim or make comparisons about established spots like Siargao as "Bali of the Philippines" or Batanes as "New Zealand of the Philippines" disregards the unique identity of these places.
'Are we leaving the Philippines?'
For die-hard subscribers, reading this in the thumbnail may cause a mini panic attack. "Why? Don't they love the Philippines anymore?" But then as you dive deeper almost 3/4ths of the video, you'd find out it's basically clickbait. Instead of leaving, they decided to stay "for a little bit longer" in their "second home." And from that revelation alone, Filipinos rejoice in the comment section. These Pinoy-baiters know the power they hold. Popping this question every now and then would cause a stir among their viewers, who are way too hungry for foreign validation.
'Best people in the world!'
Let's not discount the fact that some foreigners are genuinely grateful to know positive, optimistic, and resilient Filipinos. That didn't come from us, it came from them. And let's admit it, this always gets us. Pinoy-bait or not, we just love to be acknowledged for our good traits. However, because it's been repeated over and over again. It's difficult to tell if it's heartfelt or only done for clout.
Bottom line: Stop taking the bait
So does that mean that all content about the Philippines is just Pinoy-baiting?
While there are a bunch of foreign content creators who are guilty of this, it's also fair to say that there are still a good amount of vloggers who post Philippines-centered content simply because they love the country. They immerse themselves in our culture, contribute to our society, and genuinely have interest in who we are as a people. However, we can't deny that many of these content creators are using the Philippines as a cash cow (or clout cow?).
With that, the responsibility falls on us Filipino viewers to stop taking the bait. But if we know our unique culture is being milked for the sake of views, we should know better than to mindlessly click on anything that mentions our country. So instead of watching the same old regurgitated content, watch videos that are actually well-researched by creators who actually care about the Philippines. Who knows? These content creators might actually teach us a thing or two about ourselves.
Are you familiar with Pinoy-baiting? Which of these have you heard? As how your favorite vloggers say, "tell us in the comment section!"