8 International Restaurants Finally Within Your Reach
Sep 26, 2015 &nbsp • &nbsp Shen Mascariñas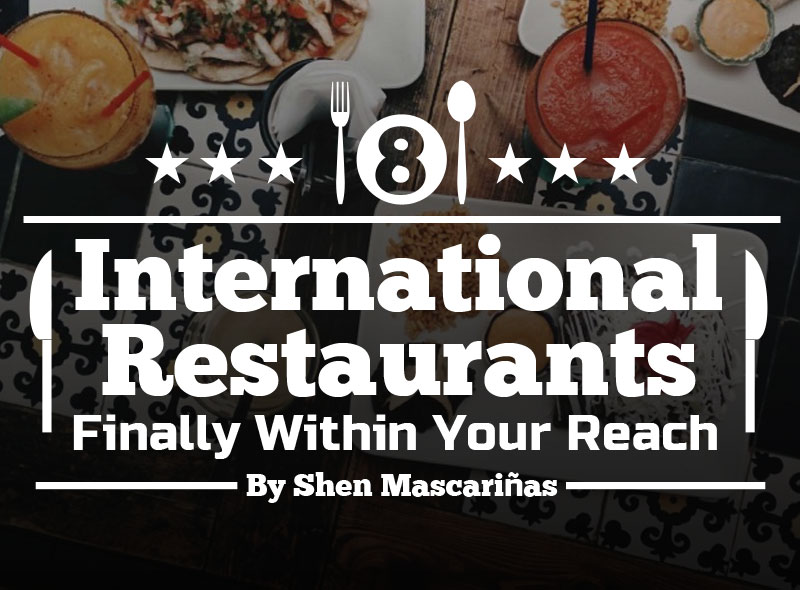 There are those who travel for food. These people plan their trips around being able to eat at restaurants only found in specific countries. They may not prioritize seeing monuments or experiencing theme parks, but it's guaranteed that they're always well-fed.
If you're one of these folks, prepare your heart for awesome news! More and more restaurants from the globe are entering the Philippine dining scene. From Japanese to French, various cuisines from International chains are now within your reach.
Remember your food cravings, which you've always thought to be only satiable through a plane ticket? Well, here are 8 new restaurants that might do the trick!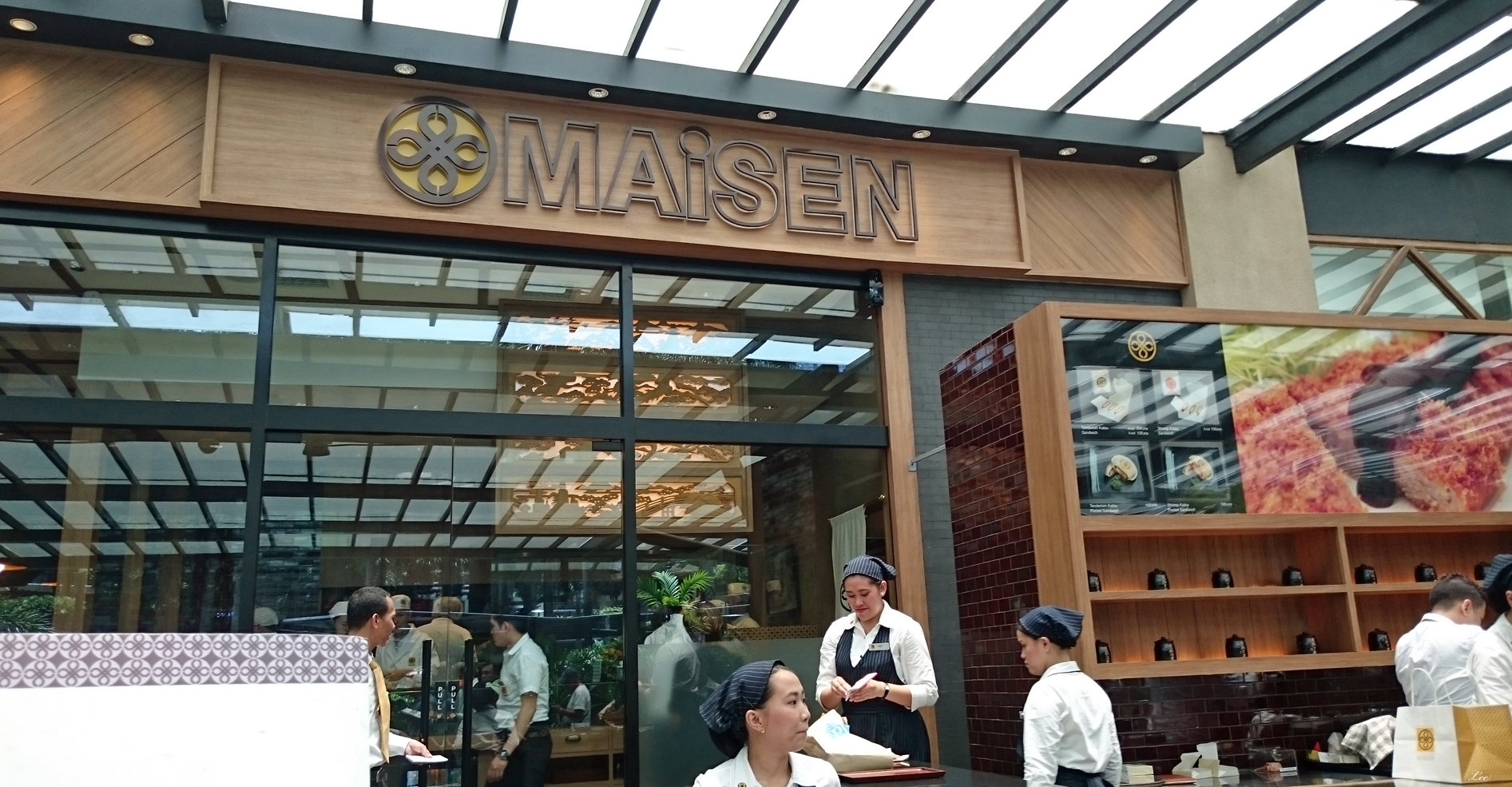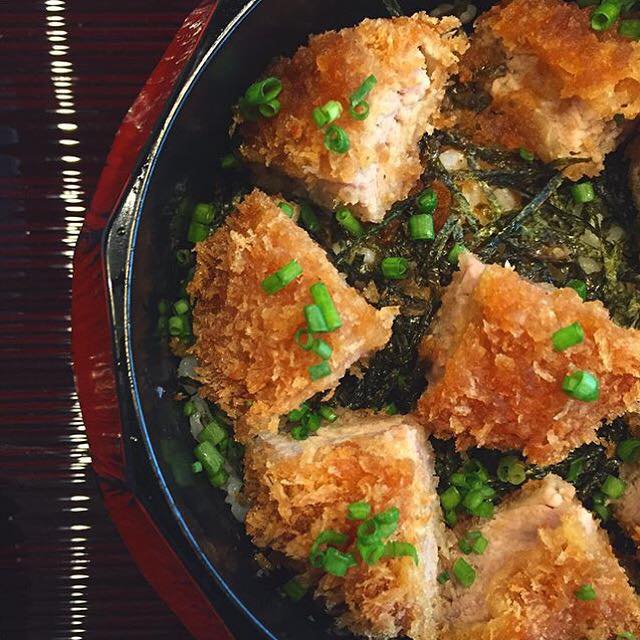 GF, Greenbelt 5, Makati City
Open daily from 11am to 11pm
Maisen is considered one of the best restaurants serving Tonkatsu in Tokyo. Started by a Japanese housewife, it has been around since 1965. The fact that Maisen has been around for 50 years and that it's been expanding globally speak volumes about the restaurant's caliber.
When craving Tokyo's one of a kind Tonkatsu, head to Greenbelt 5 for Maisen's first branch in the Philippines. Expect the place to exude the ambiance of Japanese minimalism, which aptly puts the spotlight on the open kitchen and of course, the food.
Tonkatsu dishes come with the finest sauces Amakuchi (sweet sauce) and Karakuchi (spicy sauce) among others, as well as a generous serving of cabbage with their signature sesame sauce. Try the Kurobuta Tenderloin Katsu Set (P630) for amped up flavors of umami or the Seafood Katsu Set (P595) for an exciting sampler of cream dory, salmon and prawn. Maisen isn't limited to Katsu dishes, though, so Japanese food enthusiasts can still have their fill of other favorites.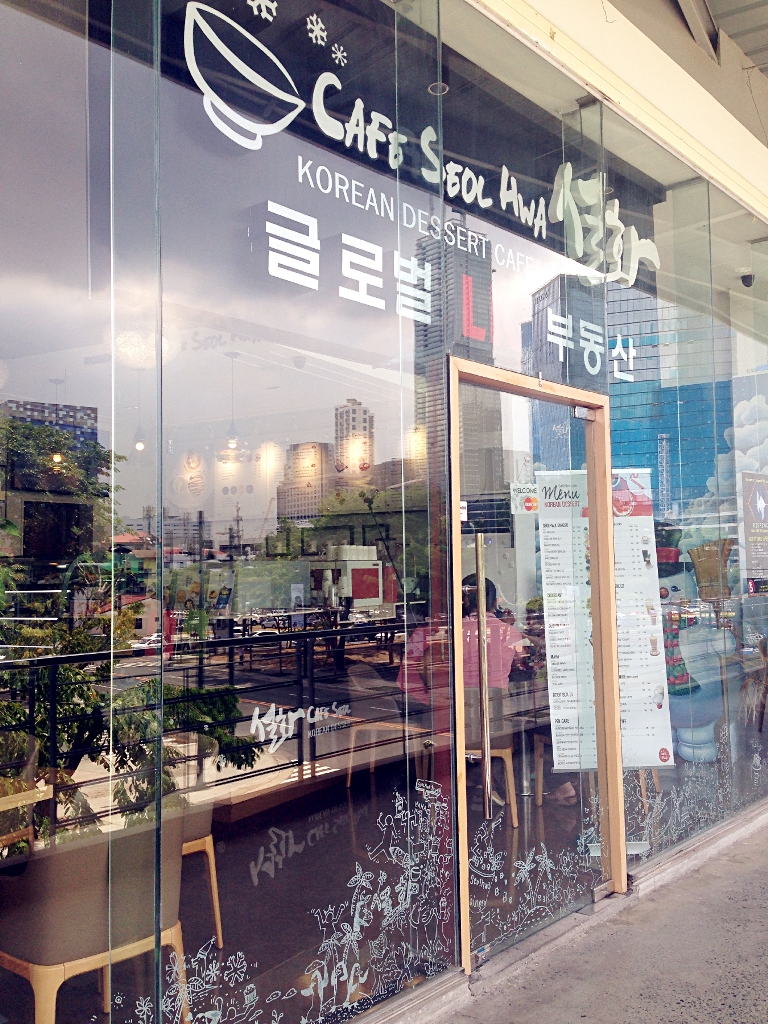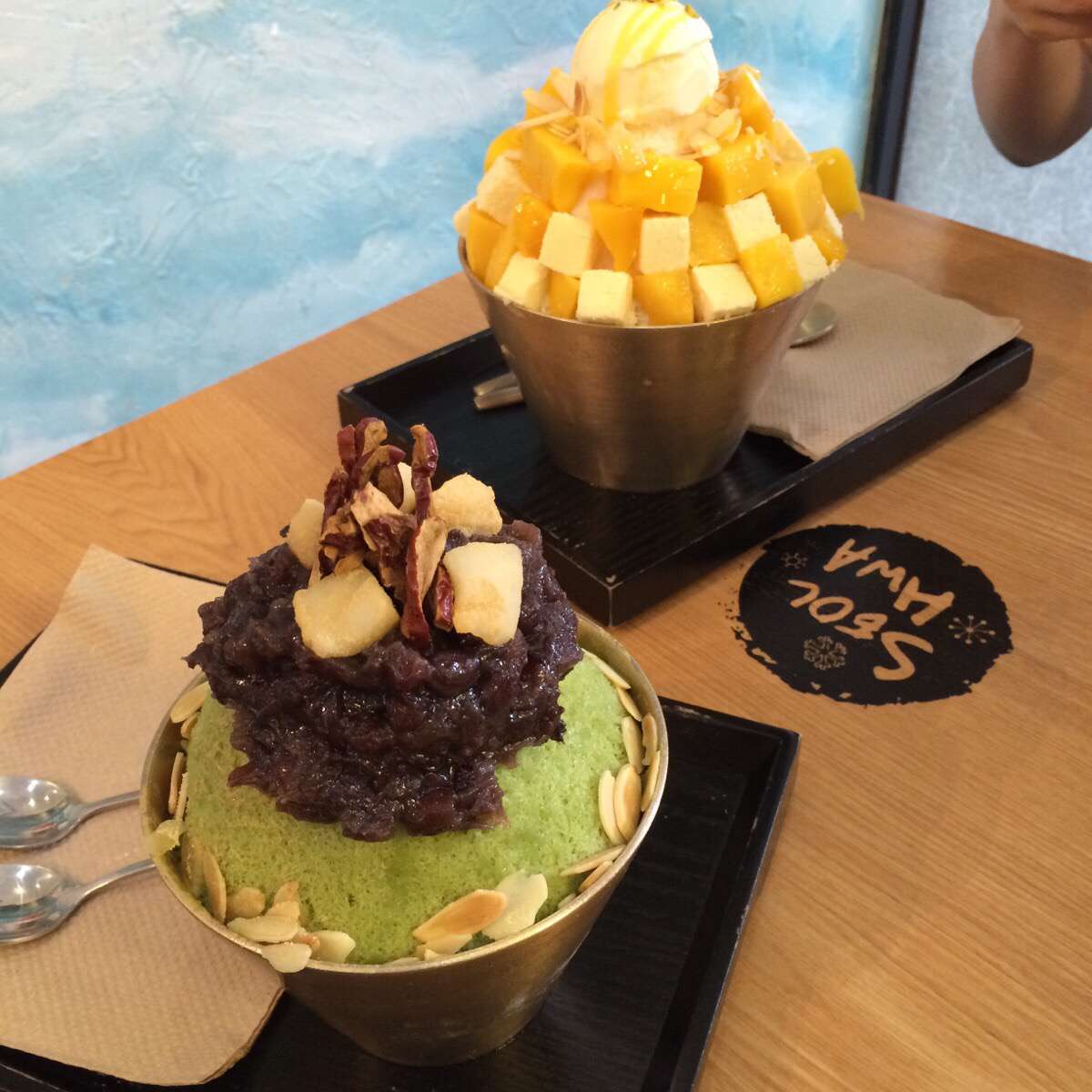 The Forum, 7th Avenue Corner Federacion Drive, Bonifacio Global City, Taguig City
Open daily from 10am to 10pm
Ground Floor, The Commerce Center, 1780 Commerce Corner Filinvest Avenue, Filinvest City, Muntinlupa City
Open daily from 9am to 10pm
Cafe Seolhwa is a Korean dessert café that specializes in various kinds of Bing Su, or the Korean version of our halo-halo, except with much finer ice. They have nine different ones that are all almost too pretty to eat.
They have traditional kinds like the Injeolmi Bing Su (for P190/260, milk snow, grain powder, rice cake, nuts and dried fruits) as well as more modern ones like the Brownie Bing Su (for P250/360, chocolate milk snow, brownie chocolate, chocolate ice cream, chocolate crunch, nuts and dried fruits).
With already two branches in Manila, you really don't have to go far for your Korean dessert fix! They also have a wide coffee, smoothie and tea selection. While the Bing Su is the main attraction, Café Seolhwa also serves savory dishes like toast, sandwiches and mayo bowls.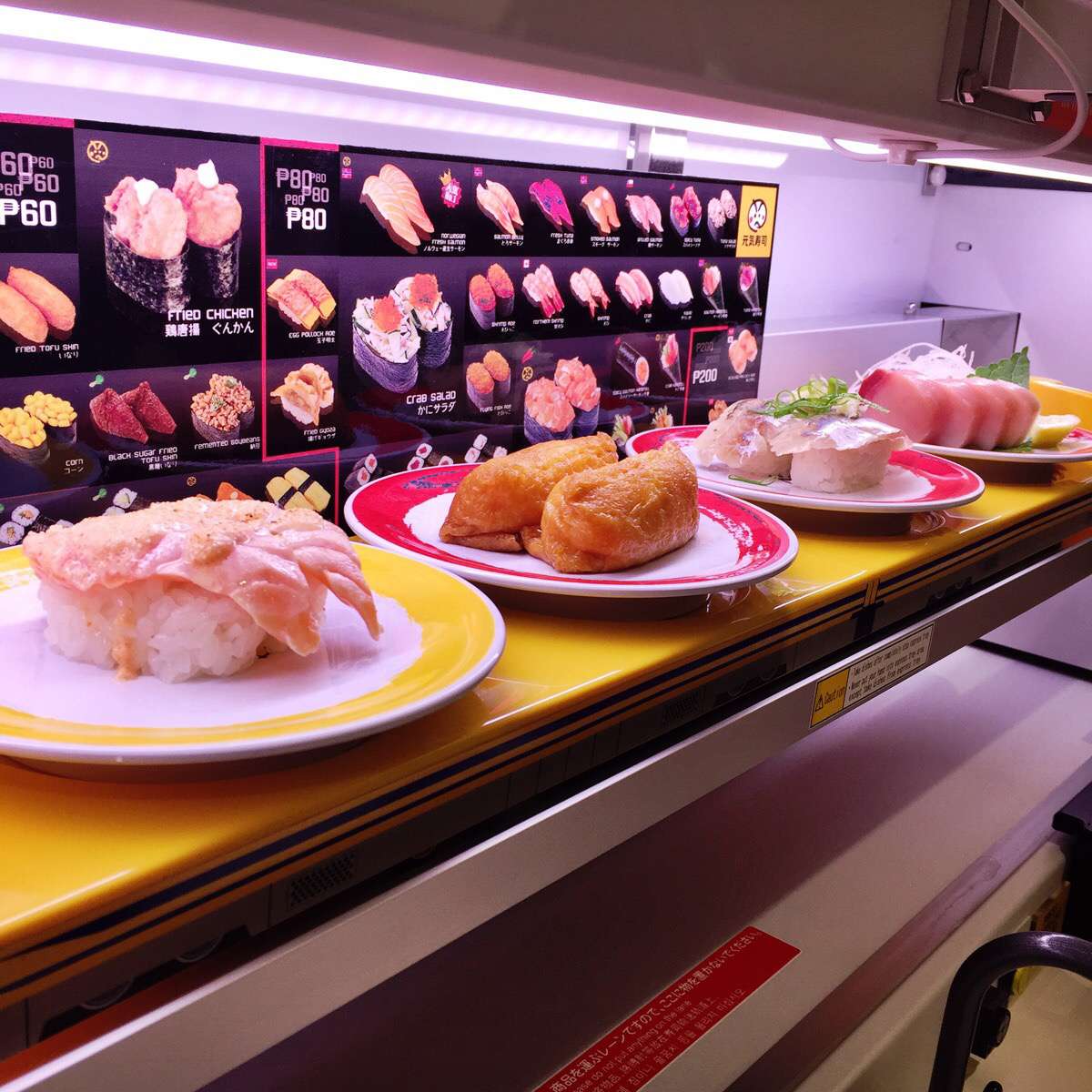 BGC Stopover Pavillion, Rizal Drive Corner 31st Street, Bonifacio Global City, Taguig City
(02) 624 2887
Open daily from 11am to 10pm

This one's for sushi lovers. Genki Sushi provides a convenient and cheap sushi fix. Their exciting offerings are paraded on a conveyor belt, from which patrons pick what they want to devour. The dishes' pictures with prices are conveniently displayed.
Just some examples of what you can pick up at Genki Sushi are the Seared Salmon with Pollock Roe (P120), the Lobster Salad Roll (P150) and the Shrimp Garlic Butter (P120).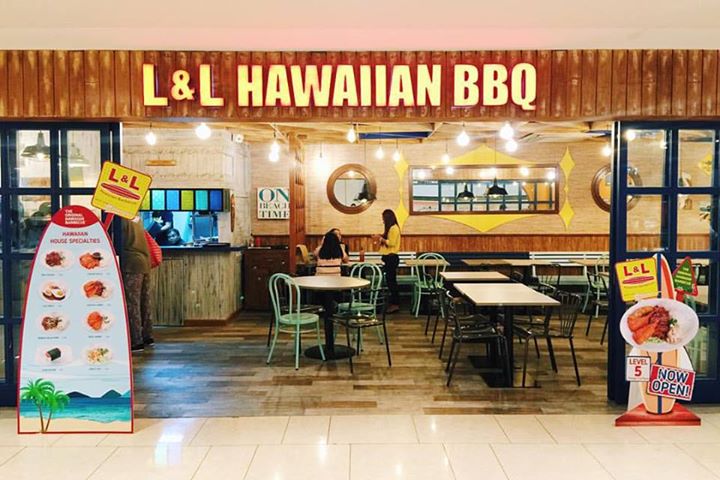 5F Shangri-La Plaza, EDSA Garden Way Center, Mandaluyong City
(02) 650 3600
Open daily from 11am to 9pm

Ever wondered what surfers or locals in Hawaii love to eat? Come to L&L Hawaiian Barbecue at Shangri-La Plaza, one of Hawaii's most popular fast food joints.
The place gives a laid back "aloha" vibe with wooden walls, touches of pastel and Hawaiian paintings. L&L's plates are straightforward and full of flavor. Each one comes with two servings of rice, macaroni salad and a main dish.
Most Pinoys are sure to gravitate towards the Chicken Barbecue plate (P188) for its slightly sweet taste from the soy. It's also skinless and grilled, which makes it one of the healthiest options on the menu. Other bestsellers are the Smoked Kahlua Pork (P220) and the Garlic Shrimp (P295).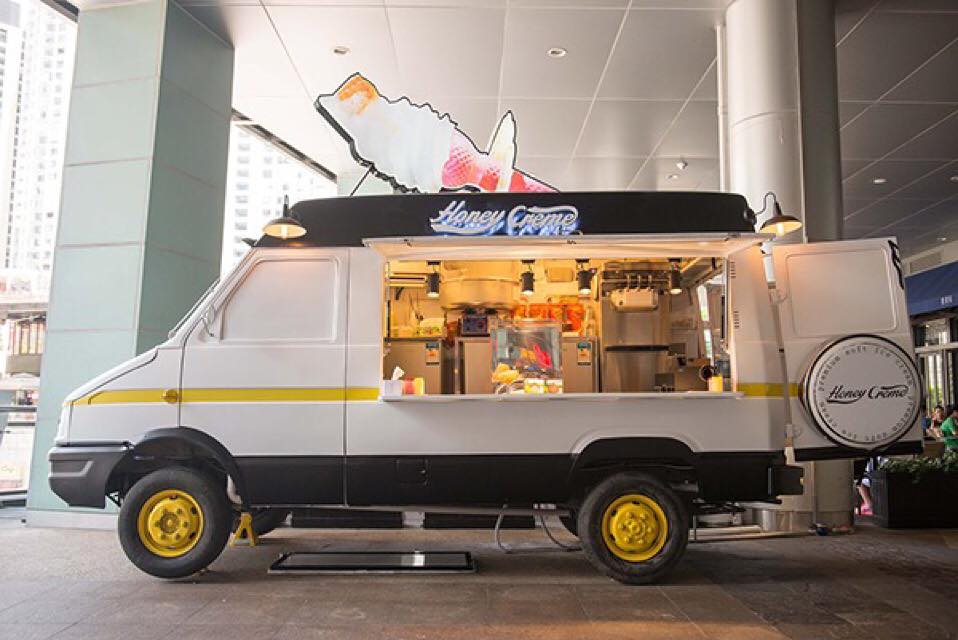 4F SM Aura Premier, Fort Bonifacio, Global City, Taguig City

There's a new source of ice cream in the metro, and it only uses organic ingredients. Honey Creme serves soft serve ice cream that stands out because of its simplicity, which emphasizes the premium ingredients used. As it is, the ice cream is rich, creamy and not too sweet.
Of course, Honey Crème offers toppings to embellish your ice cream with. Their benchmark product, the Honeycomb Soft Serve (P185) is a must for first timers. After the first time, patrons can be more adventurous with Rock Salt Dark Chocolate Soft Serve (P165) or Organic Cotton Candy with Affogato (P185). If you enjoy your ice cream on a cone more, the Organic Mixed Grains (P185) is definitely worth a taste for something unique.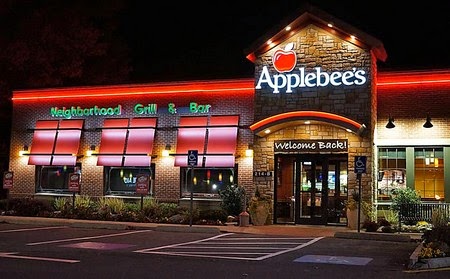 GF Global Center, 30th Street Corner 9th Avenue, Bonifacio Global City, Taguig City
If comfort food equates to American cuisine, then a visit to Applebee's will not disappoint. The popular US restaurant chain has finally landed in Manila with its first branch in Bonifacio Global City and the second coming soon in Eastwood.
Applebee's is known for outrageous dishes that take American dishes up a notch or fuse it with other cuisines. Prime example of outrageous is the Quesadilla Burger (P525), which has fillings of a huge burger patty, ranch sauce, pico de gallo, shredded lettuce and cheese, and the Churro S'mores (P245) that impressively uses Malagos chocolate from Davao.
Other crowd-favorites are the Sriracha Shrimp (P445), Pot Stickers (P325) and the Four Cheese Mac & Cheese with Honey Pepper Chicken Tenders (P385).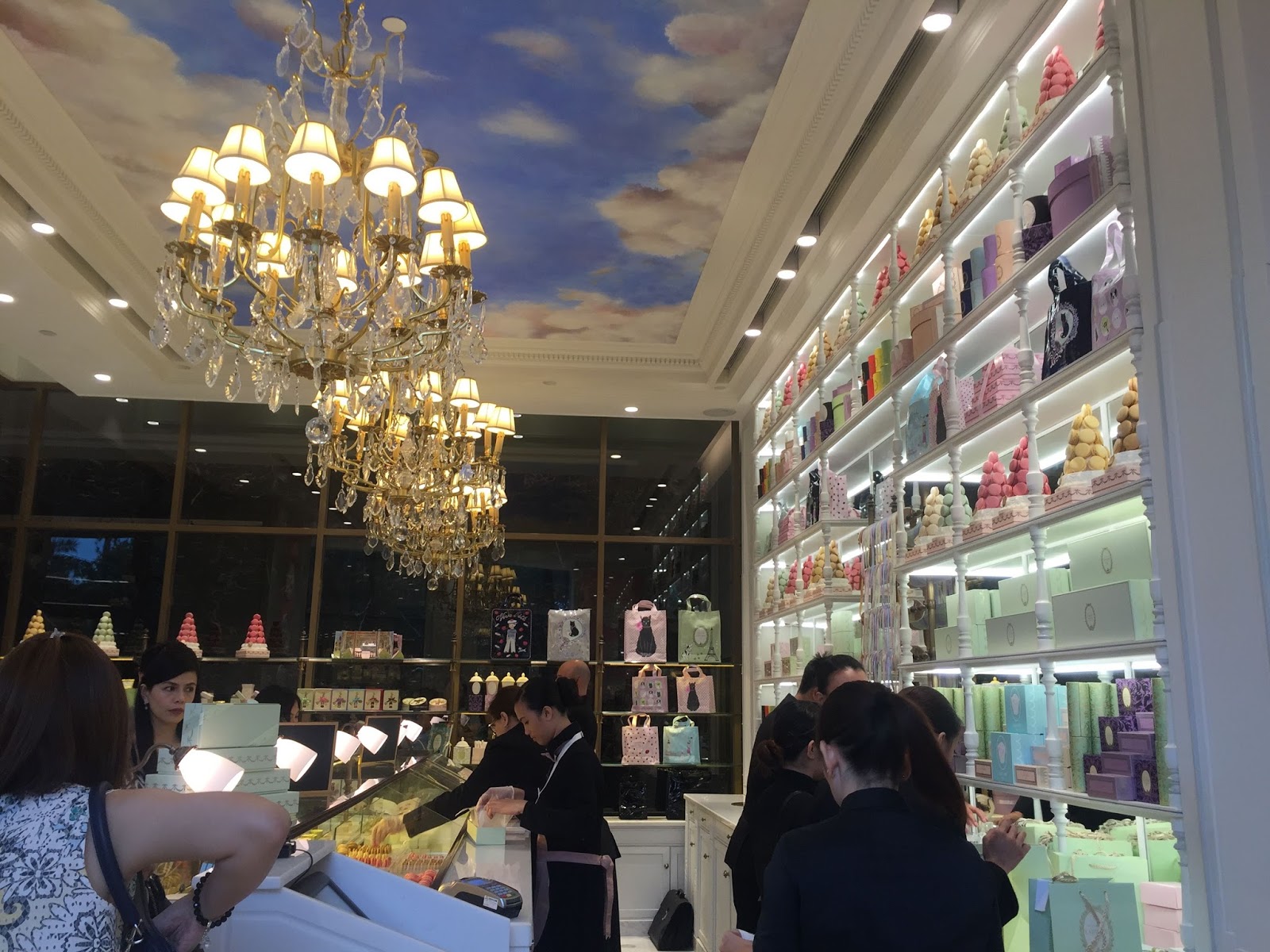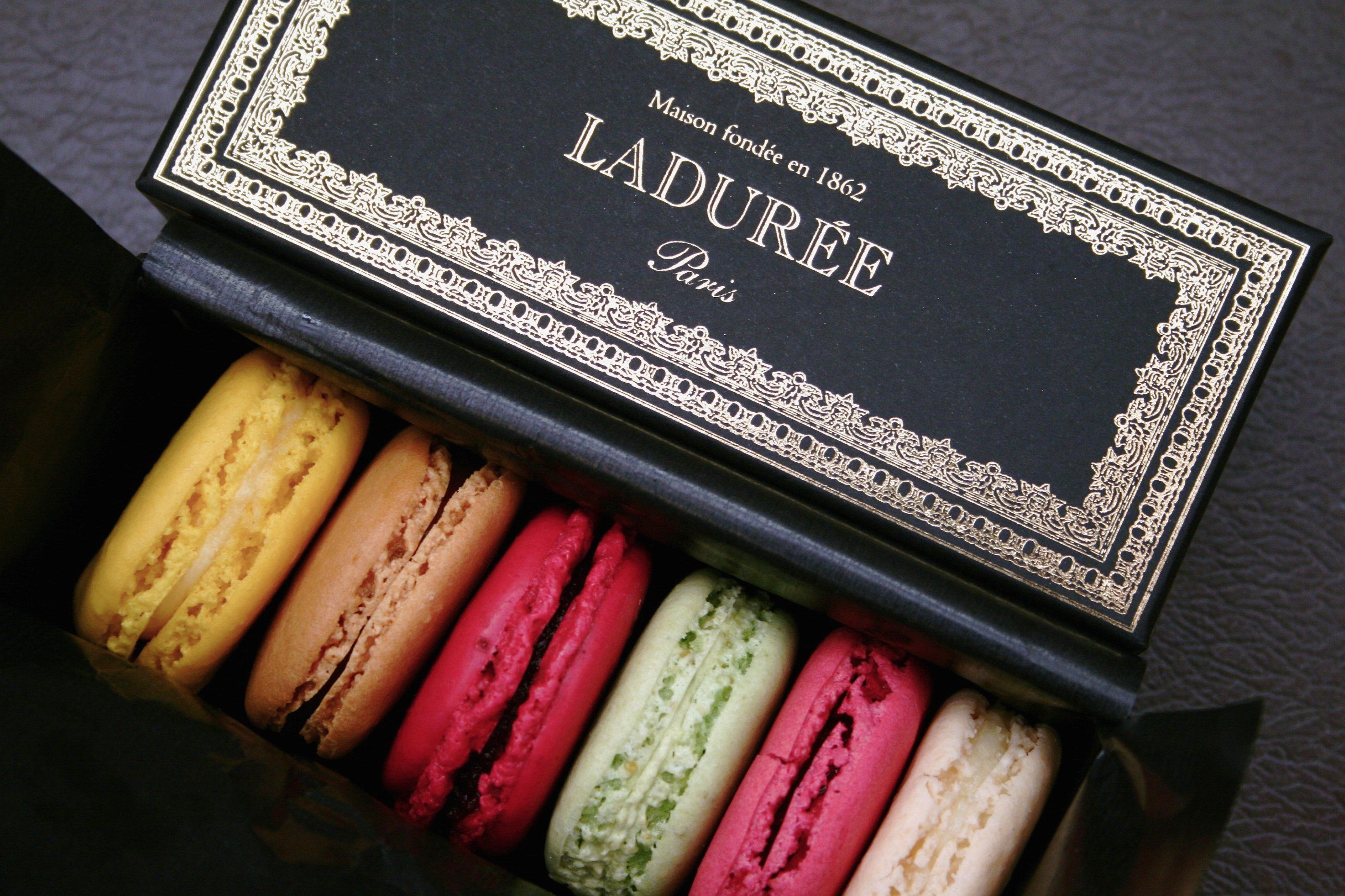 GF, 8 Rockwell, Hidalgo Drive, Rockwell Center, Makati City
There's no longer a need to go to Hong Kong or Paris for the perfect pastel-colored confections. The Parisian patisserie is finally open in Rockwell. Ultimate Ladurée fans can be assured that the quality of the desserts will be preserved as these will be shipped fresh from the commissary in France.
The Philippine store if is as pretty and extravagant as the other stores around the world. It's the most appropriate setting for eating the equally-pretty macarons. The confection comes in classic flavors Lemon, Pistachio, Rose, Orange Blossom, Raspberry, Coffee, Chocolate, Salted Caramel, Vanilla and Marshmallow. There are also seasonal flavors—Toffee, Apricot, Earl Grey and Iced Mint. One macaron is priced P150, which is definitely not cheap, but the majority seem to find it worth it.
You can also pair your macarons with ice cream or sorbet that come in the corresponding flavors. For something to take home, how about some loose-leaf tea or jams? Ladurée also offers a plethora of items that make breakfast and tea time at home truly a treat.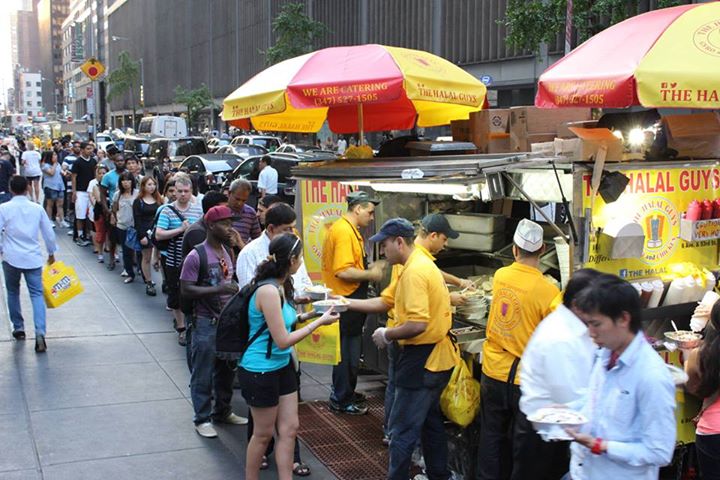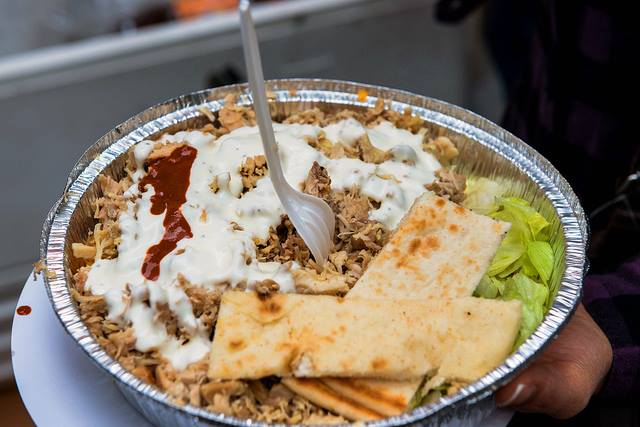 Mega Fashion Hall, SM Megamall, Mandaluyong City
(02) 858 7080
Before you get ready to go wherever Halal Guys is parked, wait up. Unfortunately, the New York sensation has postponed its opening for unknown reasons, but Halal Guys has finally set a final date. October 13 of this year, people! Mark your calendars; set an alarm; activate every reminder you have.
In 1990, three Egyptians started a hotdog cart in Manhattan that eventually switched to selling halal food. This was one of their best decisions, which resulted to numerous copycats. Get ready for their wraps and platters that come in chicken, gyro, or a combination of both. Platters come in your chosen meat served over orange basmati rice, lettuce, some pita on the side, as well as their signature red and white sauces.
Hold the packing for now, and try these restaurants out! Comment your favorites below!