Into The Spider-Verse's Sequel Must Star These 8 Spider-People
Dec 21, 2018 &nbsp • &nbsp Matthew Arcilla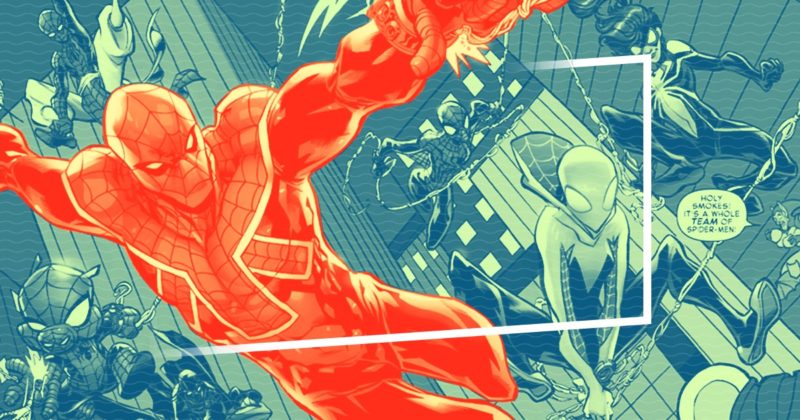 With Spider-Man: Into the Spider-Verse now a certified critical and commercial success, talks are happening fast over at Sony Pictures Entertainment to get some sequels and spin-offs happening. The final moments of this origin story meets crossover spectacle promise more adventures to come, and with that more Spider-People as well. Well I've got some ideas as to who the next Spider People ought to be in a direct sequel. Here're eight of them.
8. Miguel O'Hara, Spider-Man of 2099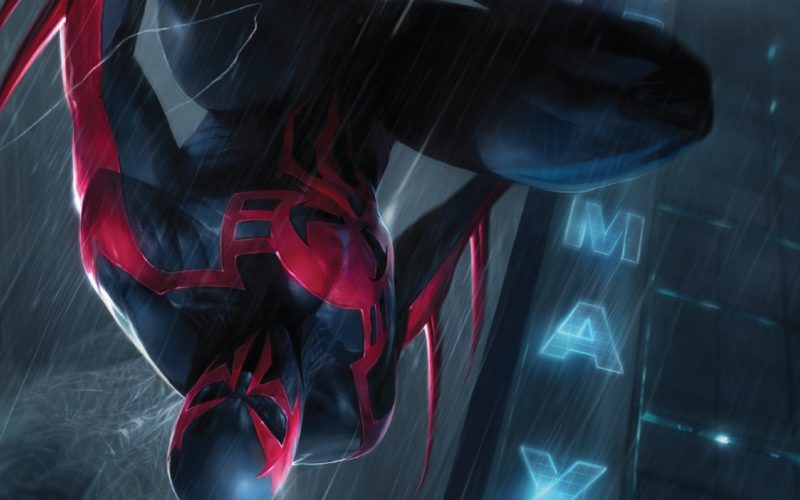 This one is kind of a no brainer to everyone who stuck around for the post-credits scene, in which a Spider-costumed hero named Miguel uses his own dimensional transit technology to go back to "the beginning." That's Miguel O'Hara, an arrogant but good-hearted Spider-Man from the future. Miguel is sure to return in the inevitable sequel.
7. May "Mayday" Parker, Spider-Girl of Earth-982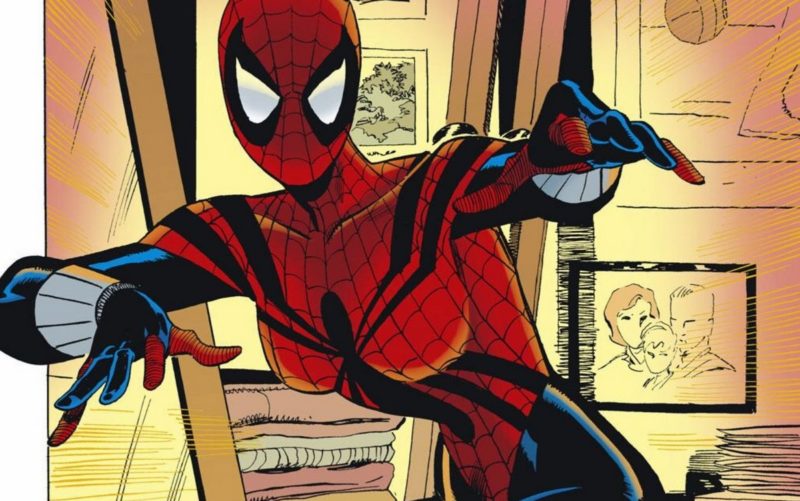 Sony has placed a Spider-Gwen movie onto the fast track for development, with characters like Silk and Jessica Drew slated to round out the cast. That means three female Spider heroes are likely to be cordoned off temporarily from a Spider-Verse sequel. Enter Mayday Parker, the daughter of Peter Parker and Mary Jane, who in an act of rebellion, adopts her father's legacy to become Spider-Girl.
6. Hobie Brown, The Anarchic Spider-Man of Earth-138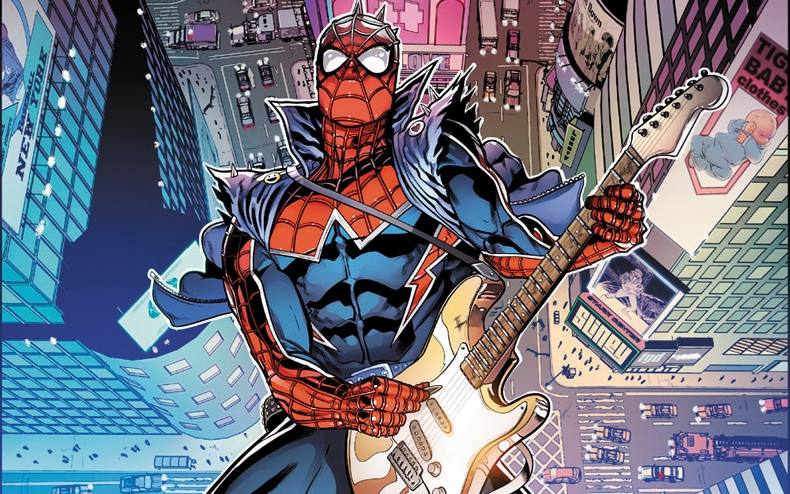 In world ruled by the tyrannical President Norman Osborn, Hobart Brown uses his powers and punk rock messaging to stick it to the man. He eventually leads the people of New York to rise up against Osborn's V.E.N.O.M. soldiers. He'd make an excellent addition the Spider-Verse, dragging in some rock and roll attitude, and punk art into a multiverse saturated with comic book style.
5. Takuya Yamashiro, Emissary of Hell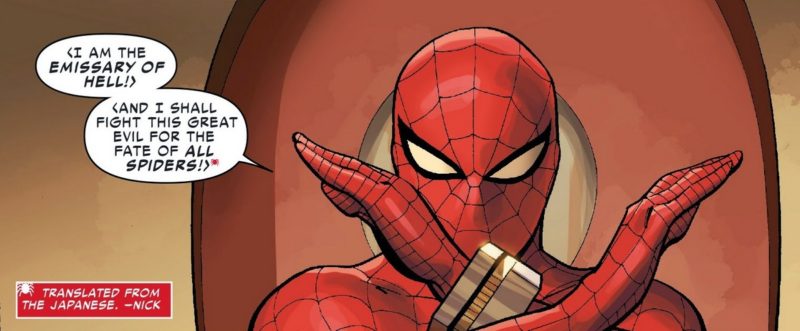 This Spider-Man is rather Internet famous. A motorcycle racer who received alien powers and a giant mecha named Leopardon, he departs significantly from the vision established by Spider-Man co-creators Stan Lee and Steve Ditko. When he adopts the Supaidāman alter ego, he declares himself an "emissary of hell" and gunned down the minions of his nemesis, Professor Monster, by the hundreds.
4. Cassandra Webb, Madame Web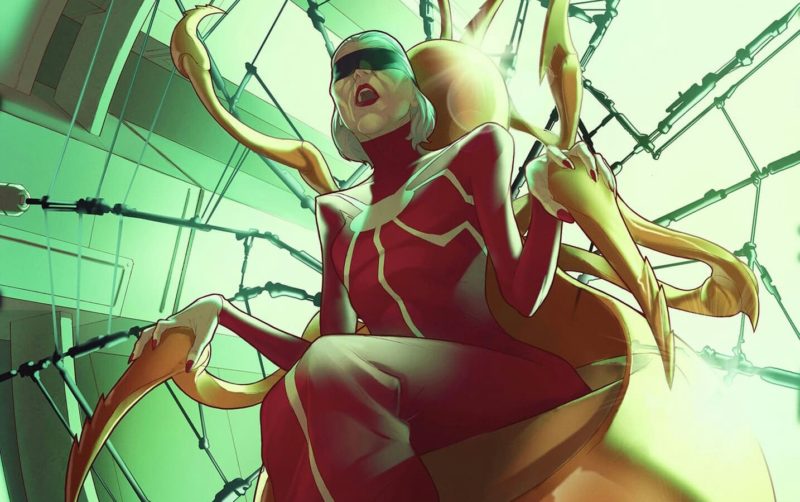 Image source: Marvel Entertainment
Not strictly one of the many Spider-People of the multiverse, Madame Web is a gifted psionicist, telepath and clairvoyant. Often represented in other media as an individual capable of shifting in and out of reality, Web often appears to warn of potential upsets to the universe. And honestly, I wouldn't mind if Aunt May, who in Spider-Verse is wise to the superhero lifestyle, takes up the name.
3. Peter Parquagh, Spider-Man of 1602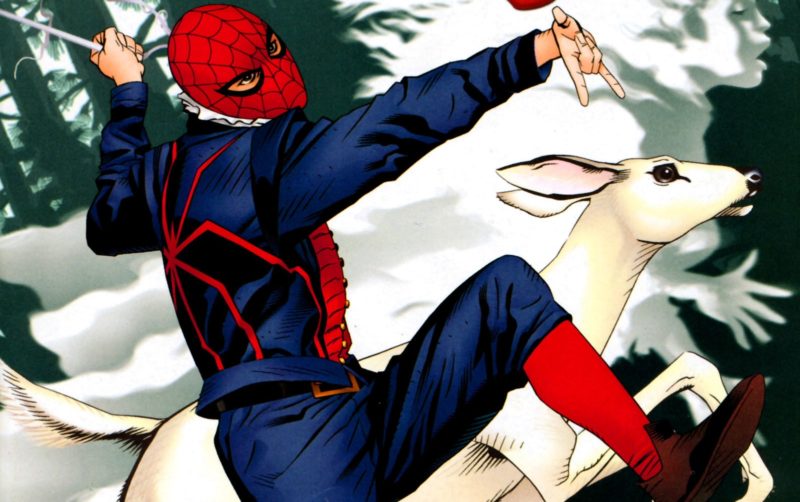 The Spider-Man of the post-Elizabethan era New World was an apprentice to royal spymaster Nicholas Fury was a young man named Peter Parquagh. He had a short-lived career in the comics as the swashbuckling "Spider" but he'd make interesting contrast to Miles and the rest of the Spider-People as one of the few webbed warriors without powers.
2. Ben Reilly, Spider-Man of Earth-94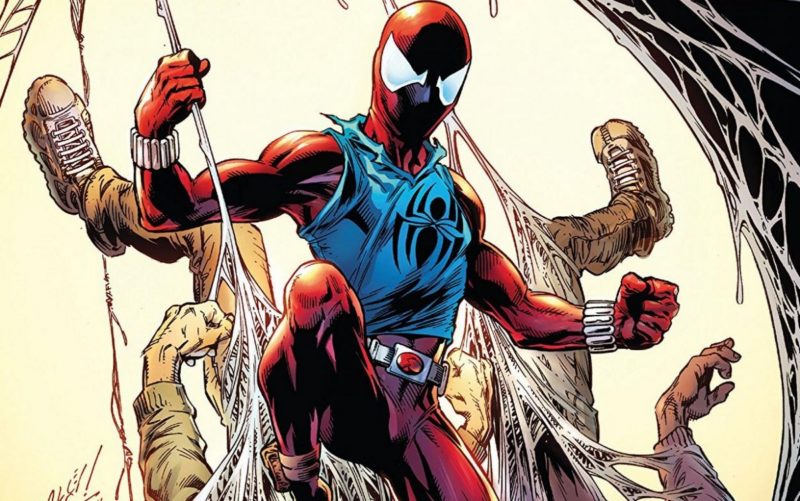 Known controversially as The Spider-Clone, Ben Reilly emerged from the Clone Saga as a contender for the mantle of Spider-Man. Marvel Comics challenged our presumptions of who was the real Peter Parker, and at one point, it seemed like Ben could be the real deal. Regardless of the truth, Ben would present an opportunity to remind Miles that it's how you live that matters not who you say you are.
1. Otto Octavius, The Superior Spider-Man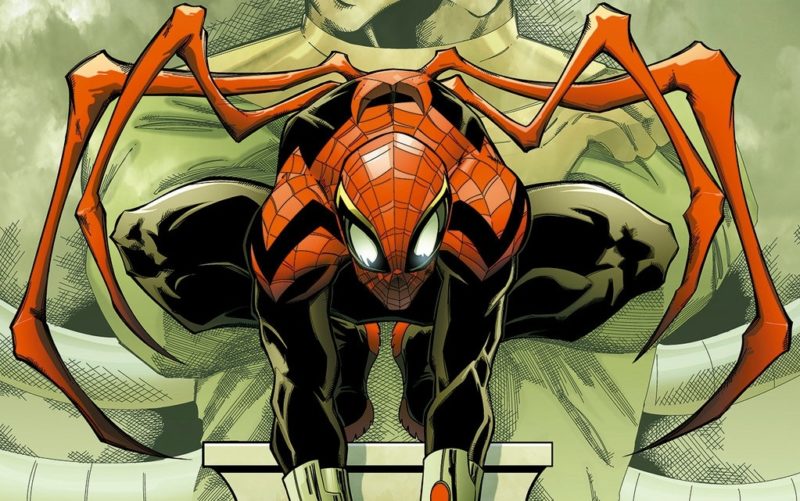 After arch-nemesis Otto Octavius swapped his dying body with that of Peter Parker's he swore to become someone else: a Superior Spider-Man of greater virtue than Doctor Octopus but greater efficiency than Peter Parker, becoming a hero, inventor, billionaire and philanthropist. Torn between his ruthlessness and his desire to do right by the world, Otto would make a compelling mentor for Miles.
Who else do you think should be on the Spider-Verse movies? Tell us below!