8 Types of Kabarkada You're Guaranteed to See During Reunions
Dec 21, 2018 &nbsp • &nbsp 8List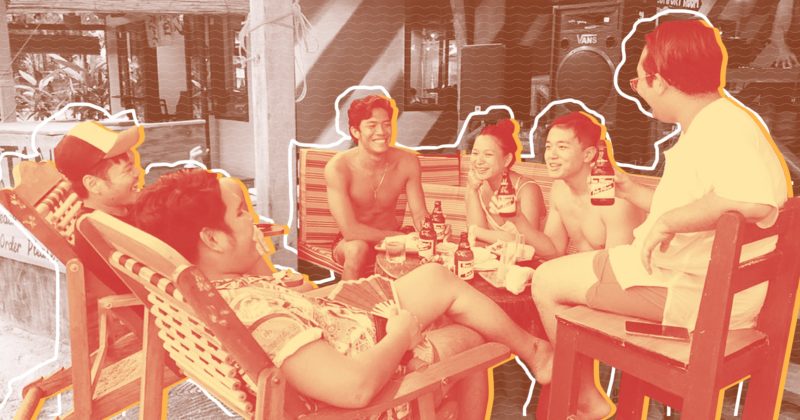 Reunions are the best—there's nothing better than reconnecting with your old pals you've known your whole life. Just like the good old days!
Every gathering is always a clash of unique personalities, whether you want to see them or not. Identify who's who from the list below and tag them in the comments section!
The Bragger
From his wide connections to his expensive car, this guy always finds the opportunity to brag about something every chance he gets. He'd be shouting "drinks are on me!" the whole night so everyone knows he's got funds.
The Missing-In-Action
"Pare, sorry 'di ako pinayagan ni misis" is his favorite line. And it's most likely why he's a favorite topic in conversations.
The Time Machine
Remember that time when you got dumped and you thought you've already buried it in the past? Guess what: it'll be brought up again, thanks to this guy.
The Guy Who Turned Out to Like Guys, Too.
This guy turned down reunions before because he had a hard time coming out at first. Turns out, everyone loves him for who he is. While his preference has changed, he's still the same friend you can count on since day one.
The Family Guy
All this guy talks about is his family—from his daughter's ballet classes to his wife's weekend hobbies. His storytelling is complete with a photo slideshow from his phone. This one is the type to leave early, because his daughter probably misses him already.
The Bachelor
This guy always talks about his side chicks, and still attends parties like he's 21. Because why not? He has a lot of free time!
The Bad Boy Turned Religious
This one used to frequent the guidance counselor's office. Fast forward years later and he's become the good boy preaching bible verses out of the blue.
The Businessman
It's hard to book this friend because of his swamped schedule, but thank God he has made time. The catch: if he's not talking about work, he's always on his phone checking up on his business.
When was the last time you saw your tropa? This season, invite them for a get-together and relive the good old days over a cold bottle of your favorite San Miguel Pale Pilsen. A reunion won't be complete without this inuman classic that has always been there for every barkada throughout the changes. Share your nostalgic stories in the comments section below by using the hashtag #WalangIwanan!