Happy hump day! We're finally a couple of days closer to the weekend! If you're in need of something to cheer you up, let's rewind to simpler times and revisit some hilarious things we all did as kids, cause goodness knows we all need to forget the woes of adulthood every now and then.
Mom, I'm sleeping
Me acting asleep || my mom waiting for me to laugh pic.twitter.com/d9x4UrPW7B

— Brian (@itsbriancuh) January 23, 2021
We used to hate forced siestas as kids because we'd rather run around outside with our playmates but oh boy, how we faked deep sleep come chore time. Now, we're just caffeine-dependent adults who must fight the mid-afternoon sleepiness every day.
Sound experience
But why was this me 😭🤣🤣🤣 pic.twitter.com/rb3JkrMnrn

— Mesh🇧🇧 (@rahsh33m) January 21, 2021
If you're a fan of Buzzfeed Unsolved, the experience definitely sounds like the spirit box or the tool Shane and Ryan use to communicate with the supernatural. Have you tried doing this while riding an airplane too?
8 Pinoy Snacks That Will Bring You Back To Your Childhood
8 Pinoy Snacks That Will Bring You Back To Your Childhood
Ina Louise Manto | Jul 20, 2020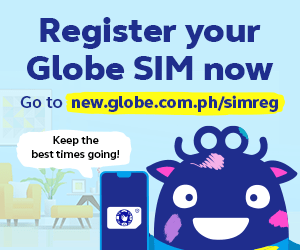 Swallowing gum
View this post on Instagram
The same goes for when you accidentally swallow watermelon seeds. Parents say they'll grow in your tummy until it explodes – even when there's no soil. (BTW, just in case you didn't know, it's true that our stomachs cannot digest bubble gum but swallowing it isn't harmful. Gum doesn't stay in our stomachs!)
Floating away
me when i was 10 pretending i was dead in the pool to see if anyone would care pic.twitter.com/ejSCli9wIR

— diante (@cumrascal) May 26, 2019
Ah, the family summer outings where you'd have your KSP time in the pool and wait until someone shows you that they care.
Played with Elmer's Glue
😂🤣😂🤣DECEASED🤣😂😂😂 pic.twitter.com/0ikERBVdl5

— ig: @kihmberlie (@kihmberlie) January 21, 2021
This clip is Elmer's Glue trick on steroids but we used to do this all the time back in elementary with just our hands. Never mind the maasim palms after because of the glue, it was a very fun game to play with classmates.
You tried to grow "kisses"
#kisses nilalagay sa pencil case alagang mabuti nanganganak dw nauubos pera ko dito noon haha #throwbackthursday pic.twitter.com/DslRfFKTJr

— she (@seyerell) August 29, 2013
Remember when you had to wrap these scented plastic things carefully in cotton or tissue to try to make them "multiply"? There was also another variant that looked like sago — you were supposed to soak them in alcohol to make them have babies. After our many attempts at making them multiply came back fruitless, we don't know what to believe anymore.
Lip fillers who?
Me as a kid for no reason pic.twitter.com/5nzbha3F9Q

— Lia (@sssniperwolf) January 22, 2020
One of the funniest things about being a kid is being curious enough to try different things even if you know they'll only be painful. No need for lip fillers or products that make your lips plump; you only need your mom's hair clamp.
Instant income
True hustlers know this is the real deal when you want to get extra money to buy snacks from the sari-sari store.
Strangest 'Bring Me' Requests Pinoy Kids Have Suffered Through at Birthday Parties
Strangest 'Bring Me' Requests Pinoy Kids Have Suffered Through at Birthday Parties
Kyzia Maramara | Feb 05, 2020
What other hilarious things did you do as a kid? Share with us below!