Nowadays, we need to feel love more than ever, even if it's simply through our screens. Good thing streaming platform iQiyi (pronounced ai-chee-yee, JFYI) is launching their Asian romance collection of films and shows, including their brand new LOVE ON originals. Different shows and films will premiere progressively on iQ.com, starting from May 20 to September, so you can enjoy your dose of kilig all the way to September! Here are the shows you should watch out for.
Moonlight
Chu Li (THE9's Esther) is absolutely passionate about publishing, and she's ecstatic to finally get into Yuan Yue Publishing House, her dream company. Unfortunately, just as she has started her new job, she becomes at odds with renowned author Zhou Chuan (Ryan Ding). That is, until they realize they're actually close friends online.
Moonlight is already streaming on iQiyi! You can watch it here.
My Roommate is a Gumiho
The first-ever Korean Original production by iQiyi, My Roommate is a Gumiho follows a simple university student named Lee Dam who discovers that Professor Shin Wooyeo is actually a 999-year-old gumiho (or nine-tailed fox). Things get a little out of hand when she accidentally swallows his bead, putting her life and danger and forcing them to live together. The show stars Hyeri of Reply 1988 fame and Jang Kiyong from Come and Hug Me.
My Roommate is a Gumiho will start streaming on iQiyi on May 26.
The Cast of 'Reply 1988' Just Had a Mini Reunion and It Broke the Internet
The Cast of 'Reply 1988' Just Had a Mini Reunion and It Broke the Internet
Bianca Katipunan | Jun 26, 2020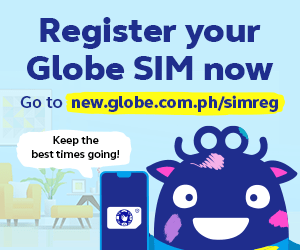 Monthly House Magazine
Another K-drama in the line-up, Monthly House Magazine tells the story of Yu Jaseong who purchases a house and Na Youngwon who lives in the house and their budding "home-building" romance through the words of the so-called House Magazine.
Monthly House Magazine will start streaming on iQiyi on June 16.
Make a Wish

Kind 'Buddhist youth' Yu Chi Yan (Ren You Lun) saves a white cat. He gets the shock of his life when the cat turns out to be a cat spirit from Meow Planet, which exists in a parallel world. When she takes on a human form, cat spirit Xiao Xiu (Ge Xin Yi) tells him she must repay him for his kindness before she goes home. Chaotic hilarity ensues.
Sweet Teeth

Librarian Zeng Li just wants to get her teeth straightened. What she didn't expect is to fall for her dentist Ai Jing Chu. They seem on a straight path to mutual love and happiness, but her first love Yu Yi crashes back into her life. Cue love triangle angst and heartbreak.
Forever and Ever

For so long, chemistry professor Zhou Sheng Chen has always been forced to marry and take over their family business. He finally agrees with his mom but on one condition: he chooses who he marries. When he meets voice actress Shi Yi (Bai Lu), it seems like fate as they fall in love, get married, and face life's challenges together. All seems well until Shi Yi gets into an accident to save her husband's life.
The Day of Becoming You

Popular idol Jiang Yi (Steven Zhang) looks cold and stoic, but he's actually a big nerd inside. Showbiz reporter Yu Sheng Sheng (Liang Jie) is a big fan of pop culture. Their commonality? They share the same birthday. And when an accident causes them to swap lives, they begin to understand one another better and fall in love.
Catman
Starring EXO's Oh Sehun, this romantic fantasy film was originally set to be released last 2017. It was unfortunately postponed, but not to worry because iQiyi is finally bringing it to our screens! Catman follows the cold but charming Liang Qu (Oh Sehun), who lives his life as a half-human-half-cat due to a magic spell that gave him the ability to heal broken hearts. Miao Xiao Wan (Janice Wu) takes care of him and helps him communicate with an app that translates cats' sounds and language.
What are you adding to your watch list on iQiyi? Save them on iQiyi now!