The New Year is upon us, and it is now time to clear out physical spaces to allow good energy to flow more smoothly in 2017. This includes your work desk, where the daily battle happens.
Experts believe that the average person loses one hour a day to disorganization. Makes sense because if your space is not cluttered, you probably won't be spending so much time looking for stuff.
An organized work desk will most likely result in high levels of productivity, less stress, and will definitely add more positive vibes into your office space.
1. Clear your desk COMPLETELY.

You read it right. Don't leave even a single pen on top of your working area. And as you go through the work day, bring out only those things that you actually use. These are the only items that should be left on your desk.

The Breadbox Principle states that anything smaller than a breadbox should be kept inside a drawer, shelf, or cabinet.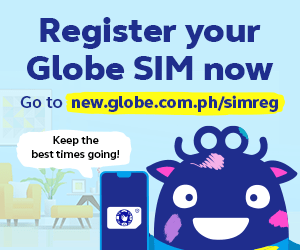 3. Kiss papers goodbye.

If you don't need the actual paper—like a certificate, your passport, or your college diploma—but only the information written on the paper, then take a picture of it and throw the physical document away.
4. Have a physical inbox.

If you don't have the time to file away stuff, scan, or take pictures of documents, then incoming papers and other thingamajigs should go in here. Take some time every week to go through the contents to see what should be kept, given away, or thrown out.
5. Clean up after yourself.

Schedule a short but regular de-cluttering time so stuff doesn't accumulate. At the end of each workday is ideal, but if that's not doable, then once a week should be fine.
6. Don't be a surface monster.
It's okay to have empty surfaces. You don't need to occupy every inch of desk space.
7. Buy a quirky desk lamp.

Believe me, it will make a huge difference. It's very handy for reading time, and will cozy up your desk space whenever you want to get in the mood (for reading).
8. Keep something alive on your desk.
Preferably a plant or a fresh bunch of flowers. They give off fresh energy and vibrance. They can also enhance your mood, without the side effects.