'IT: Chapter Two' is an (Almost) Three-Hour Thrill Ride
Sep 12, 2019 &nbsp • &nbsp Mikhail Lecaros
The sequel to the highest-grossing horror film of all time, IT: Chapter Two has arrived to unleash another round of clown-based fear mongering on movie-goers. Set 27 years after the first, Chapter Two adapts the second half of author Stephen King's 1000-page tome, just in time for those seeking a pre-Halloween horror fix. The film brings back IT director Andy Muschietti (Mama), along with that film's young cast, while introducing the likes of James McAvoy (Deadpool 2) and Jessica Chastain (X-Men: Dark Phoenix) as their grown-up counterparts.
THE STORY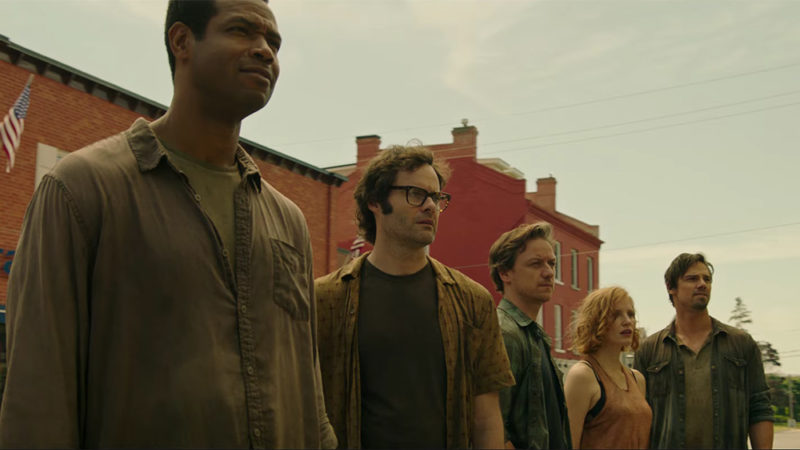 Twenty-seven years after defeating Pennywise, the group of friends known as the Losers Club returns to the small town of Derry to face the source of their fears once more. Unfortunately, time and distance have caused them to forget their previous encounter with the creature. The only one with his memories intact is Mike (Isaiah Mustafa, the original Old Spice Guy), who chose to stay in Derry in case Pennywise ever returned. When a series of unexplained deaths hits the town, Mike sets a plan into motion to perform an ancient ritual, in hopes of ending Pennywise's evil once and for all.
DEMONS OF THE PAST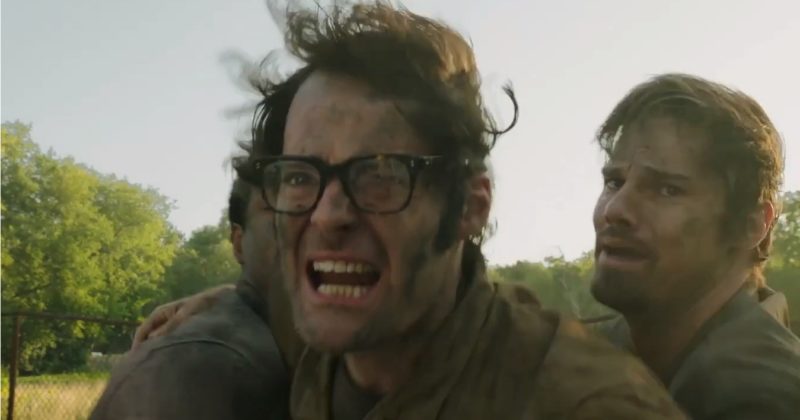 Even before the Losers can reunite, it becomes apparent that demonic clowns and fuzzy recollections are the least of their problems; from the influence of Beverly's (Chastain) abusive father influencing her choice of life partner, to Ben's (Jay Ryan, TV's Beauty & the Beast) unrequited love for her, each member's childhood traumas have shaped their adult lives, giving Pennywise's fear-based powers no shortage of material to draw from.
Where the first IT was a coming-of-age tale that saw the adolescent Losers conquering their fears to defeat Pennywise, their adult selves face a task infinitely more difficult—they have to make peace with their pasts.
HORRORS OF THE MIND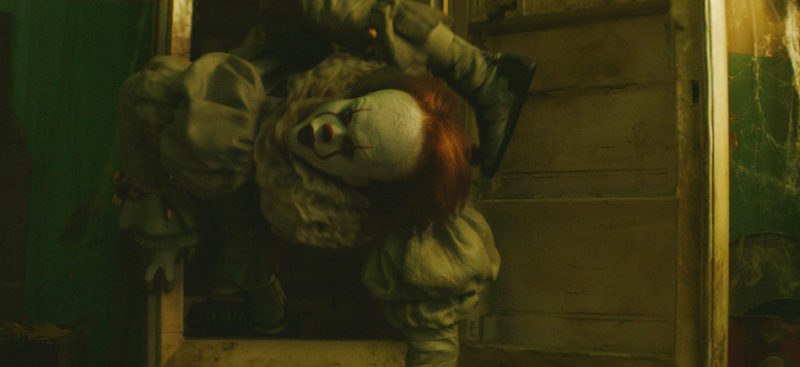 The film runs nearly three hours, making it possibly the longest horror film ever, as the script by Gary Dauberman (Annabelle Comes Home) tries to cram in every single detail from King's prose, while still managing to diverge in a few crucial areas. Whereas the book occupied a more metaphysical headspace when it came to the origins and nature of Pennywise (such as his primordial nemesis that was -essentially- God as a space turtle), the film wisely keeps things more grounded (relatively), focusing on the psyches of its protagonists.
HORROR AND HUMOR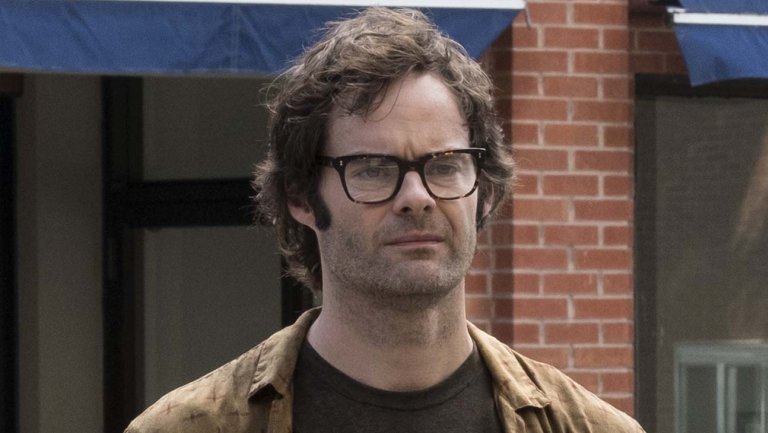 While Chastain's Bev may have the heaviest psychological cross to bear, it's Bill Hader who steals the show, adding to his post-SNL hot streak (including the title role on multi-Emmy-nominated HBO series Barry) as the older version of Finn Wolfhard's (Stranger Things) foul-mouthed Richie. Hader successfully conveys that Richie's post-Derry career as a successful stand-up comic, built on irreverence and sarcasm, are meant to hide his crippling insecurities and fear of his past. Indeed, his cowardice-laced one-liners give the film its surprisingly effective sense of humor, making Hader a major factor in the success of Chapter Two's tonal balancing act: where the first film built up a feeling of unrelenting dread, the sequel mixes shocks and laughs to crowd-pleasing results.
How much of this is due to Dauberman's script (he penned the similarly-thrilling scares of Annabelle Comes Home) and the presence of Hader is up for debate, but there's no question that what ended up on the screen bodes very well for both men's movie careers.
SEND IN THE CLOWN

Bill Skarsgård (Atomic Blonde) returns as Pennywise, once again having the time of his life as the literal monster under Derry kids' beds. As is the case with any horror icon, his presence may be somewhat less sinister the second time around, but this is more than made up for by his forms being more monstrous, bombastic, and (overall) more ambitiously showy than before – it's almost as if he knows that he's in a sequel, and has upped the ante accordingly. The scares here are of the thrill ride variety, keeping viewers on the edges of their seats for the next big surprise—this is a great evolution for both the character and the series, as it greatly changes the playing field for both us and the Losers, rather than simply retreading things we've already seen.
GIVE AND TAKE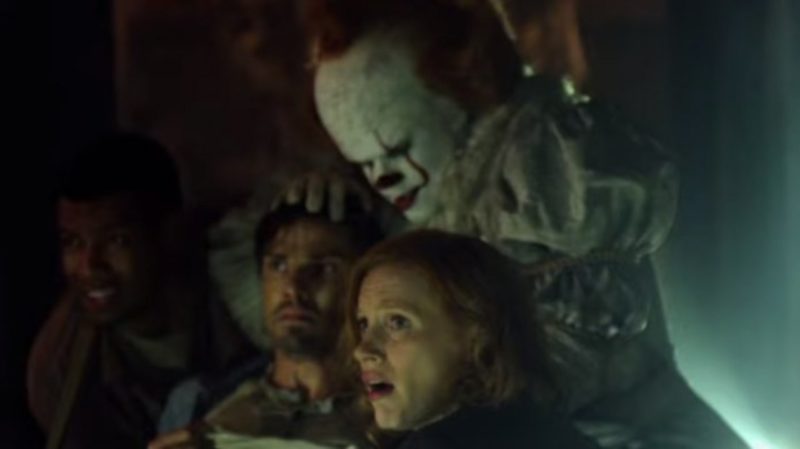 Delightful as it is to see the previous film's cast again, the frequent shifts showing what every single Loser was up to in each time period have the unfortunate effect of leaving some characters (understandably) shortchanged. Rarely has a film of this length come across as overstuffed while still leaving the audience feeling that something was missing. Between that and the first film's stellar standing at Warner Brothers, one really wouldn't have minded if a Chapter Three had been announced to allow the story more time to breathe.
A prime example is Mike, whose decision to stay in Derry provides the impetus for the Losers to return to their cursed hometown. It would have been nice to see more of his years of investigation into IT's weaknesses, rather than just (hurriedly) hearing about them after the fact. But seeing as director Muschietti has recently mentioned the possibility of a Director's Cut of Chapter Two (as well as a potential mash-up of the two films, for the complete IT experience), it' entirely possible that those missing bits can be put back in.
THE BOTTOM LINE
While the film runs a bit too long, IT: Chapter Two is that rare horror sequel that doesn't diminish its forerunner, offering audiences a welcome return to the characters, themes, and monsters they fell in love with. It's often said that you can't go home again, but as the reunited Losers prove over the course of their latest adventure, when you have the right group of friends, there's precious little you can't accomplish.
Pennywise never had a chance.
What do you think of Chapter Two? Tell us below!