Internet personalities, vloggers, and celebrities took to social media to mourn the untimely demise of Lloyd Café Cadena. They shared how over the years, the vlogger has become a reliable friend and how he has touched the lives of those around him. Fellow vlogger Ivana Alawi even dedicated the entire earnings of her vlog upload to help Lloyd's family.
Lloyd, or Kween LC, passed away on the afternoon of Sept. 4. His name immediately trended nationwide alongside outpourings of condolences from all over the internet. On Sept. 6, his family confirmed that the vlogger tested positive for COVID-19 and passed away in his sleep due to a heart attack.
The past few days have allowed everyone to get to know Kween LC more. He was passionate about helping the less fortunate, he wanted only the best for his mother (he recently built her a brand new home), and he was friends with everyone. Kween LC may have left his parents and siblings behind, but his friends are out there making sure they're well taken care of. Check out these tributes and read on to find out how you can help his family too.
Ivana Alawi
In Lloyd's last ever vlog upload, he challenged fellow YouTuber Ivana Alawi to wash a bus. The day after the news of Lloyd's untimely demise, she took it upon herself to accept that challenge.
"Hinamon niya ako, alam mo yung huling hamon? So parang sabi ko, kailangan ko siyang gawin. Parang kahit papaano, may nagawa ako in my own small way," Ivana said. "So nag-decide akong gawin 'tong bus car wash para kay Lloyd."
Ivana also asked her viewers to refrain from skipping ads for that particular video since she plans to give all the proceeds to Lloyd's bereaved family. To date, the video now has 2.3 million views.
Michelle Dy
michelle dy was cancelled by almost everyone but just imagine the pain she's feeling right now , kween @LloydCadena was with her all through out , kween lloyd was one of the few people who accepted michelle dy tapos nawala pa , what can be worse than that? tangina 2020..💔 pic.twitter.com/WNDImTBi8q

— E🍒 (@elainagstn) September 4, 2020
Michelle Dy shared an emotional clip of herself crying while drinking a beverage and listening to Mariah Carey's "Thank God I Found You". The vlogger and internet personality had built a great friendship with Lloyd over the years. He was always there to back her up and stick with her even when the entire online population was ready to "cancel" her.
"Lord why did you take away the only one I had…" Michelle wrote on Instagram stories. "I love you so much Lloyd and I thank the Lord that I was able to [make] you feel how much you mean to me."
Lloyd Cadena was there for MD when no one else was. @michelle_dy @LloydCadena 🤍😩 pic.twitter.com/7J2vqioZ3j

— bebe (@shobaebe) September 4, 2020
Remembering Kween LC: 8 Vlogs That Made Us Love Lloyd Cadena Even More
Remembering Kween LC: 8 Vlogs That Made Us Love Lloyd Cadena Even More
Kyzia Maramara | Sep 04, 2020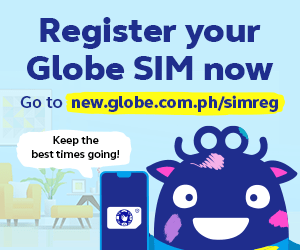 Macoy Dubs
So we got the news from Letran Alumni group chat. Lloyd Cadena mamu @LloydCadena we will miss you. :(((( pic.twitter.com/s5EbLprQE3

— Macoy Dubs (@macoydubs1) September 4, 2020
Social media personality Macoy Dubs (aka the genius behind Aunt Julie) posted a clip of him mourning the loss of his friend and Colegio de San Juan de Letran schoolmate.
"Let's pray for Lloyd. Let's pray for his soul," he said, in tears. "Ang hirap tanggapin dahil napakabuting kaibigan ni Lloyd sa'min. And as you may all know, deserve niya yung lahat ng success na na-re-receive niya dahil napakabuti niyang tao."
Mariah Carey
So sad 😢 RIP Lloyd, you will be missed 💔 Sending my prayers to his family and friends during this difficult time. https://t.co/V1RvOfAOko

— Mariah Carey (@MariahCarey) September 5, 2020
Here's proof that Kween LC was well-loved: even an international singer expressed her condolences. Anyone who follows Lloyd knows that he was a huge Mariah Carey fan (hence why Michelle Dy played "Thank God I Found You" in her video). In fact, one of his last tweets was a retweet of Mariah's post.
"So sad. RIP Lloyd, you will be missed," wrote the singer. She quote tweeted the Mariah Carey Philippines post honoring Lloyd as one of its "best-loved members."
8 YouTubers That Make the Local Vlogging Scene Better With Their Quality Content
8 YouTubers That Make the Local Vlogging Scene Better With Their Quality Content
Kyzia Maramara | May 01, 2020
Davao Conyo
I always watch your videos kasi I love how you always feature Kaingin community with pride. Ikaw yung kahit sobrang sikat mo na never mo ginamit ang clout to destroy others. Instead, you even helped them. Naalala ko before na lagi mo gineguest ang BNT sa vids mo ambabata pa nila

— Davao Conyo👨🏻💻 (@phillipnandez) September 4, 2020

Social media personality Davao Conyo shared screenshots of his conversation with Lloyd about their plans to meet up in Davao. It was sad that it never happened but the reason behind it was heartwarming — Lloyd had to use his budget to donate to the less fortunate. And that is how you know he was a one-of-a-kind person.
Sharon Cuneta
Megastar Sharon Cuneta posted a tribute for Lloyd on her Instagram. She shares how Lloyd was one of her "anak-anakans" (kids).  She thanked Lloyd for being a good example to the youth and for helping people in any way he could.
"Salamat sa sayang dinulot ng vlogs mo sa akin na lagi kong sinasabi sayo, lalo nung low na low si Inay at sobrang hurt at sad ako…" she wrote.
Sharon also shared a screenshot of her last texting exchange with the vlogger where Lloyd called her "Nanay Mega" and expressed his support for the Megastar.
Ranz Kyle
You were the first youtuber i collaborated with! Sad we wouldn't be able to make another one. Heaven gained another angel. You will surely be missed. Thank you for sharing your content to make people smile and happy! Rest in peace.. @LloydCadena 🙏🏻 pic.twitter.com/tKiy4GOAln

— Ranz Kyle (@ranzkyle) September 4, 2020

Kween LC was a friend to all and he has always encouraged those around him to pursue what makes them happy. He has supported people that needed support, including Ranz Kyle here, and sometimes a genuine person like that is all the boost you need to continue your passion.
Here are other ways you can help the family Lloyd left behind
Everyone knows Kween LC loved his family and close friends dearly. The biggest breadwinner of his family, he saved up so he could give his mother, fondly dubbed Mother Kween, a brand new home. He wanted to build her a beautiful house as a way of thanking her for supporting the family by being an OFW. Now that he is gone his family needs all the support they can get.
Aside from watching Ivana Alawi's bus wash vlog and not skipping ads, you can help by subscribing to Lloyd's channels Lloyd Café Cadena and Lloyd Café Cadena Vlogs and his mother's vlog, Mother Kween Vlogs. Remember to stream and not skip the ads so his family can earn more from them.
What do you love most about Lloyd Cadena?