It's finally Friday (and a sweldo weekend to boot!) and you know what that means. Here at Week in Weird, we fill you in on the most bizarre things that popped on our news feeds the past seven days. And ICYMI, there's a lot.
People swear they heard Kween Lloyd's voice in a vlog
A month after Kween Lloyd Cadena's demise, his followers are still missing him terribly. Lloyd's mom, dubbed lovingly by the internet as Mother Kween, posted a vlog update on Oct. 11 talking about what will happen to her son's YouTube channel. Throughout the nearly 11-minute video, many people said they heard Lloyd's voice in the background multiple times.
i literally cried when i heard lloyd's voice on mother kween's latest vlog 😩 not creepy unlike what i've expected, i just really miss your videos.

*6:45, 6:48, 7:22*

— giii (@dudeeegi) October 12, 2020

Lloyd's name immediately trended on Twitter with some people urging everyone to "just pray for Lloyd's soul." I've tried watching the video during the timestamps and I have to say, either my ears aren't properly cleaned or my earphones are old, but I didn't hear anything. Give the rumors a rest and just support Mother Kween.

Move over Crocs, there's a new pair of ugly slides in town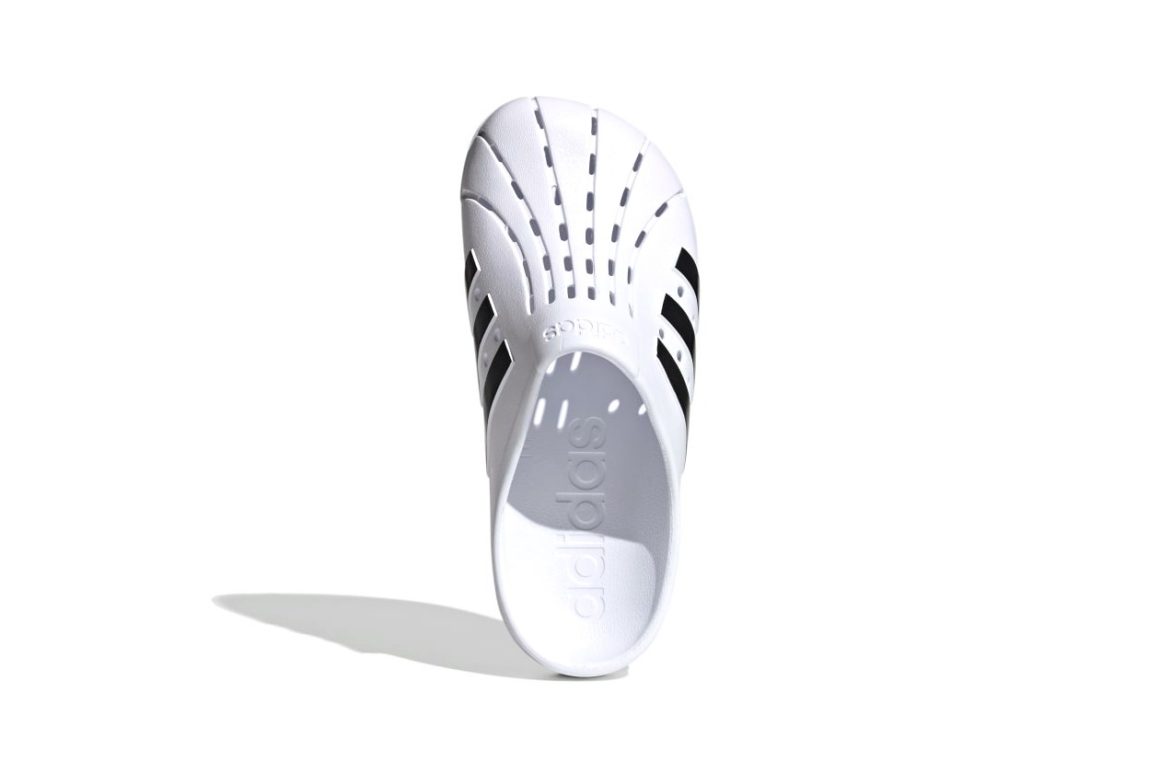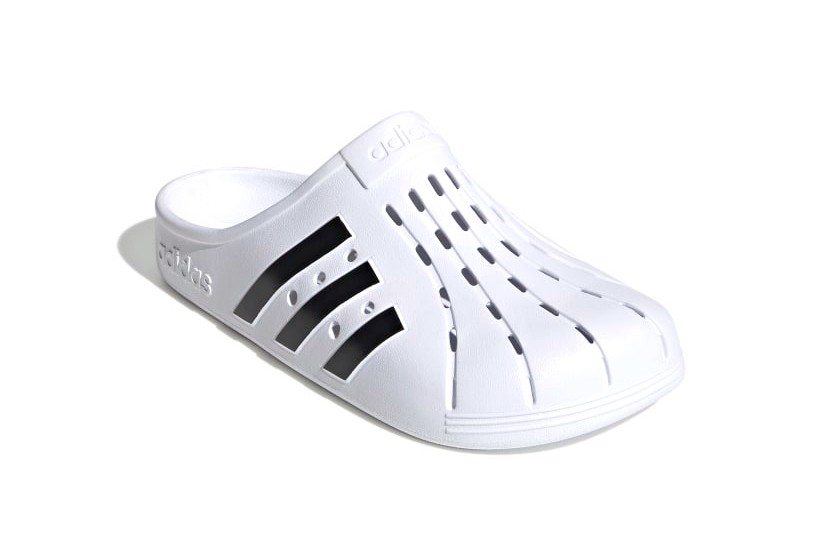 The Adidas Adilette Clogs was released in the States on Oct. 4 for $45 USD (roughly PHP 2,190). The pair is inspired by the comfy Adidas Slides and boasts of a "slouchy-casual vibe." But although it's quite obviously Adidas (three stripes insignia, everyone), some people can't help but think "Crocs" at first glance. Will Adidas' foray into clogs territory finally make that ugly footwear cool? All we know is Crocs has a wider color range and has accessories to boot.
8 Clever Halloween Costume Ideas That Perfectly Capture the Chaotic Energy of 2020
8 Clever Halloween Costume Ideas That Perfectly Capture the Chaotic Energy of 2020
Cristina Morales | Oct 13, 2020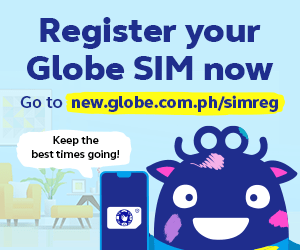 This emotional roller coaster of a letter
Just received this rollercoaster of an email from one of my professors pic.twitter.com/6vGfiRNFI9

— decent pigeon (@decentbirthday) October 12, 2020
This week on Imagine the Worst, Because It's 2020, one student received an email that took him on an emotional rollercoaster. There's the initial relief from the email subject "Exam postponed" and the class cancelation. Yay! But then Prof. Patrick Wilson informed his students that it was because he was shot "against his best wishes" (what?). He has COVID (oh no!). His divorce is getting messy (…). A day in the life of Prof. Wilson, I guess? But despite all his bad juju, he made an update that he was fine.
Alternately, if you have COVID AND have just been shot, it's easy to be pretty well out of fucks to give

— Ray Radlein (@Radlein) October 13, 2020
ANAK NG SIOMAI KA TALAGA
gIRL PUTANGINA pic.twitter.com/ISvzxaH9Nj

— prim (@venicitys) October 13, 2020
You might have seen this funny phrase trend a few days ago and the context behind it is even funnier. Some random dude slid into Twitter user @venicitys' DMs which she promptly took a screenshot of and sent it to his girlfriend. It's a move any decent woman would do. But instead of thanking her, the girlfriend turned the tables and accused Twitter user @venicitys of "flirting with her man." The unnamed girlfriend even enlisted the help of another clueless girl who accused Twitter user @venicitys of being a third party.
yung nag call a friend ka kaso pareho kayong bobo. THE NERVE pic.twitter.com/9F78T1Df1C

— prim (@venicitys) October 14, 2020
It's an astounding event that had everyone scratching their heads. Ano ba talaga? Did the girlfriend prefer to turn a blind eye over her boyfriend's obvious cheating potential? Was the guy even worth it? In the end, the couple broke up. But not without the girlfriend blaming everything on Twitter user @venicitys. In conclusion, ANAK SILA NG SIOMAI.
kung pwede lang talaga na ipasok kita ulit sa tiyan ng nanay mo ginawa ko na, THE AUDACITY 😭 pic.twitter.com/tH5voZkKPx

— prim (@venicitys) October 15, 2020
Manila Bay dolomite becomes design inspiration

Put a finger down if you're tired of the whole Manila Bay fake white sand issue. I mean come on guys, obviously the typhoon didn't wash the dolomite out, it washed the black sand in. Right? But don't let it sow seeds of anger in your heart, make it an inspiration just like these people did. Since it's sweldo weekend, how about copping this awesome Manila Bay-inspired tee? Just send the seller a PM with the promo code "washout." We have to be upfront though, this tee is only good for three laundry cycles, cause after that, the color will get washed out.
Also, I'm pretty sure you've heard of Apple announcing its latest smartphone range, the iPhone 12. Rumor has it that one of the iPhone 12's colorways being released in the Philippines is called "Dolomite Gold." I'm keeping my kidney, thanks.
Tawi-tawi residents capture humongous croc
It's like a scene out of a budget National Geographic episode. Simunul, Tawi-tawi fishermen captured an 18-foot crocodile yesterday and proceeded to haul it on the back of a truck. It was sent to Simunul's tourism office where officials will probably decide its fate. Croc sightings aren't new for the people in the area. Residents shared that they also experienced the same thing back in 2017.
However, many netizens had qualms about the capture. Some said the residents should have just let the giant croc be while some made snide remarks about the government.
We need an explanation for this toilet
It looks like Tiny House Nation could get inspiration from this unique house interior. Imagine combining the staircase with the toilet? Imagine visiting your friend's house and when you ask to use their toilet, they direct you to this.
To conclude, here's a mushroom
Look at that mushroom. Or as I would like to call it, a kabooty. 🥴 pic.twitter.com/uvhXTp57yj

— Hex (@loganbrandish) October 14, 2020

The funny thing is, a mushroom looking like a baby's bottom isn't the weirdest thing we've seen this week. Kabooty, anyone?
What's the weirdest thing you've seen all week?