We've heard and seen coming out stories countless times both in the media and in real life, in the Philippines and in abroad. LGBTQIA rights remain a hot topic, and though we've seen more progress and efforts to foster inclusivity, trans people still face prejudice, bullying, and hate crimes.
Jake Zyrus recently took to Instagram to speak out about transphobia. Even after almost a decade-long journey to stand up for his identity, Jake is still a victim of "deadnaming" — the act of referring to a transgender or a non-binary person with their birth name. Sadly, he's been faking smiles during interviews to avoid ruffling feathers instead of saying how he really feels: that he's really not okay with this behavior. "The more na sinasabi kong 'ah oo, okay lang 'yun,' okay lang na nagkakamali silang tinatawag akong Charice, or okay lang na tanggap nila ako as Jake 'pero' mas gusto nila ako pre-transitioned," Jake said in his most recent IG story.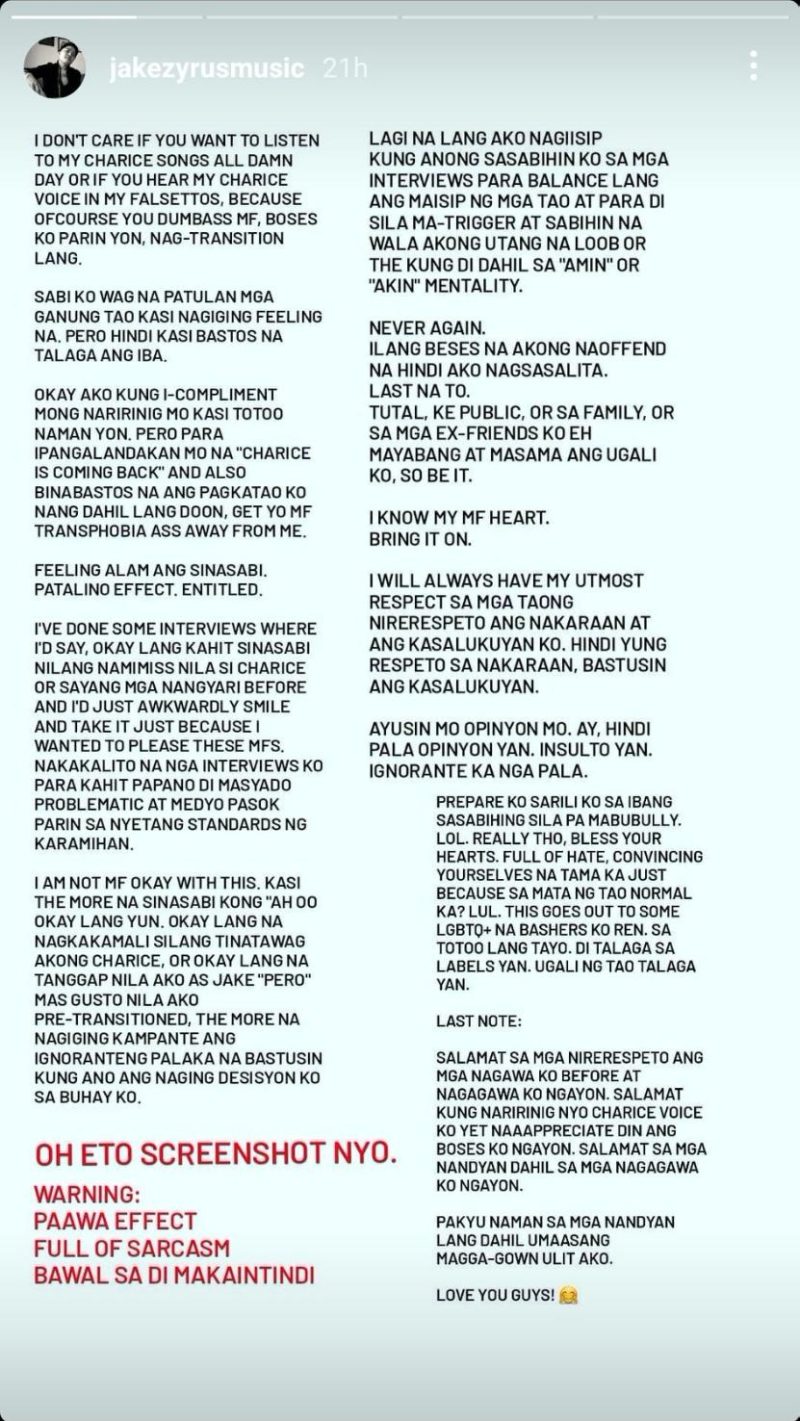 Debunking 8 Disingenuous Arguments Against the SOGIE Bill
Debunking 8 Disingenuous Arguments Against the SOGIE Bill
Tim Henares | Nov 11, 2020
It is quite ironic that even though the Philippine LGBTQIA community has shaped our culture and society so much, we still fail to give them the basic human decency they deserve. If you're still wondering why deadnaming is still considered offensive, here are 8 reasons why you should stop:
It invalidates their life-long struggle for acceptance
Most trans people have been dealing with identity issues since childhood. And now that they're way past the cocoon stage and have already blossomed into an identity that finally feels right, calling them by their birth name is a slap to their face. It's not only disrespectful of their basic wishes, it basically disregards all the work they've done to achieve what they have now. Calling them by their old name pushes back all the progress they've made.
You're 'outing' them to others without their consent
Outing someone is not your responsibility. No one has the right to do that for someone else. More so, deadnaming them to other people without their consent disrespects their right to a peaceful life. If they want to come out as trans, let them do it for themselves. If they don't, respect that.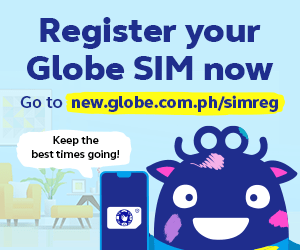 It could subject them to further harassment/discrimination
Calling them names that are obviously the opposite to what they're projecting will cause confusion, and might even subject them to abuse. Let's be real — in this society, sometimes calling people by their dead names or even just hinting at their old identity is like an open invitation for the people around you to mock him.
Beyond the Rainbow: 8 Other LGBT+ Flags You Should Know About
Beyond the Rainbow: 8 Other LGBT+ Flags You Should Know About
Cristina Morales | Jun 22, 2020
Changing a legal name isn't easy
Some might say, "I'm just calling them by their legal name — what's wrong with that?" But changing one's legal name is a long process, especially if you're trans. Because of our archaic laws, trans people can't change their names easily unless they jump through legal loopholes. Do you really want to add to their burden even more?
You're exposing confidential details they're not ready to share
With loads of paperwork to accomplish, the transition to a new legal identity is not overnight progress. Many of these requirements would take time to be fully approved. Most likely, they still have pending documents to accomplish. Deadnaming them in public places could stir controversy or doubt about them.
It could cause anxiety and depression
Research has found that those who are deadnamed often have higher instances of depression, suicidal ideation, and suicidal behaviors. In a study published by the Journal of Adolescent Health, researchers found that the use of someone's chosen name is associated with "a 29% decrease in suicidal ideation, and a 56% decrease in suicidal behavior."
It's mean-spirited
Even if you don't agree with someone's decision to transition, calling someone by their birth name when they've explicitly said that you shouldn't is disrespectful. It's mean. And even though you don't think you're doing any harm, you're being a bully. Be better.
You're not making the world a kinder place
Whether or not you consider yourself an ally, you should acknowledge that every human being deserves to be respected. Regardless of religion and culture, every single one of us deserves to live their own life. The world we live in right now is already hostile, how much more for those who have been constantly denied freedom? A simple act of kindness can do so much.
Are you guilty of deadnaming trans people? If you are, it's time you take the high road and do your part!