It might have a rather dry title, but Korean drama Law School has a compelling premise that would definitely hook you right in. Set in a prestigious law school (well, duh), it follows a group of students and their professors as they tackle the everyday challenges that come with their dreams to practice law.
Not like other law dramas
From Suits and Lawless Lawyer to While You Were Sleeping and Suspicious Partner, most legal K-dramas we've seen center around lawyers, prosecutors, and judges and their lives in and out of court. But this is actually the first-ever law school drama from South Korea. As the title implies, it's about law school life, but with a murder case for our protagonists to solve and a few more side cases that take some of them to court.
A blunt and no-nonsense criminal law professor, Yang Joonhoon is accused of the murder of his fellow professor Seo Byeongju. Some of his students, who have formed a study group in the copy room, are brought in to stand witness — which, of course, reveals even more secrets about each character.
They actually give logical reasonings
Of course, since it's a drama about law, there's going to be a lot of legal cases and law jargon that usually just flies over our heads with other similar dramas. But since this is about a law school, a lot of the legal stuff is actually explained to not exactly layman's terms, but at least an understandable level.
Admittedly, I personally have to pause every once in a while to actually absorb what they're saying (brain exercise!). But the way they're explaining things actually breaks down most things for viewers. Which makes the show a great learning experience, too.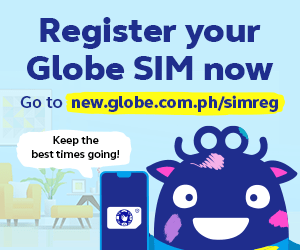 The students are soooo relatable
another episode of kang sol a representing the student nation #LawSchool #LawSchoolEp9 pic.twitter.com/Yo9kW3UdrD

— ً (@kdramatreats) May 12, 2021
"can i copy your homework?" #LawSchool (students) edition; a thread pic.twitter.com/mOuEedhTsG

— jill (@midorawr) May 18, 2021
K-dramaland sees a lot of shows set in the school, but oftentimes, the school is exactly just that — a setting. It's just a place for K-drama characters to meet and connect with one another, but most shows don't actually depict the daily struggles of students, with only a few exceptions (we miss you, School 2013!).
But Law School actually delves into the struggles of each student in the Copy Room study group. The students feel like actual students. They're stressed about exams and grades. They're pulling up all-nighters to keep their scholarships. They're doing all they can to make it to the top or just trying to survive in such a competitive environment.
Each character has a story
"IM IN LOVE WITH LAW SCHOOL'S PLOT"

THE PLOT:
Professor Yangcrates
Professor Kim's words of wisdom
SeolHwi
Teamwork

THIS DRAMA IS JUST FULL PACKAGED!#LawSchool #LawSchoolEp9 pic.twitter.com/tzPeIq842S

— (@kdramassential) May 12, 2021
There's no one main character in this show, and each one is fleshed out and woven with the others so seamlessly that it makes everyone look a little bit suspicious. Yang Jonghoon is looking for a former student. Han Joonhwi seems to be perfect with his handsome face, kind demeanor, and top grades, but he actually has a hidden agenda. Kang Sol B is trying to get through law school peacefully, but her family's past catches up. Kang Sol A's past actually catches up with her, but she does her best to stamp it down. And so much more. You need to see it yourself to figure out who's actually sus.
A giant web
It's actually kind of funny how big of a web all the characters are in. It might seem too intricate for other dramas, but it works well for these characters and the setting. That one mysterious murder case is woven around the copy room study group and brings them ever closer to their professors and some malevolent, corrupt forces in the legal world.
A lot of familiar faces
#KANGSOLA x #SUNGBORA: show the world you've got that fire~

[ #Reply1988 #LawSchool #RyuHyeYoung ] pic.twitter.com/wfSvFEruBf

— jill (@midorawr) May 15, 2021
These compelling characters would potentially fall flat if it weren't for the great performance of their actors. And you might actually recognize a lot of them. Kim Beom, playing Han Joonhwi, is still as handsome as he was in Boys Over Flowers. Ryu Hyeyoung and Lee Sookyung, the actresses behind Kang Sol A and Kang Sol B respectively, were both in the well-loved Reply 1988, while Go Yoonjung, playing Jeon Yeseul, looked grubbier in Sweet Home.
Romance? Just a tiiiny bit
the best thing about joon hwi is that he never stop sol a or tells her how she should do it. he lets her learn herself, but anytime she needed help he's just there right behind her best duo really #LawSchool #LawSchoolEp9 pic.twitter.com/URZfKPBzYd

— zee base⁷ (@zygmaund) May 12, 2021
"there's no love line in law school plot" yeah yeah we believe, we can see#LawSchoolEp9 #LawSchool pic.twitter.com/Md6DDQHblU

— savツ/semi-ia (@kyuuteu) May 12, 2021
The premise doesn't really give much room for a love story. And the actors once mentioned that "there's no love line", which is all good and well. But we're talking about K-dramas here, so of course, somehow, someway, fans will find a romance, no matter if it's in the littlest thing ever. Well, we understand why — just look at how Joonhwi looks at Sol A. We actually appreciate that this potential romance isn't so in our faces. We could be seeing Joonhwi making moon eyes at Sol A, or we could also be seeing just a guy and a girl being really good friends. Or they're heading down a really long road to romance (we can't help it! They look so cute together!).
All these while still being hilarious
Kang Sol A getting startled by Professor Yang living in my mind rent free #LawSchool #LawSchoolEp9 pic.twitter.com/apIGJtzo7t

— ً (@kdramatreats) May 12, 2021
Despite what you might think, Law School isn't as serious as it sounds like. Or at least, not always. Sandwiched in between all the mystery-solving and hearing preps are scenes that would make you chuckle or even laugh at loud. The friendship within the study group, the camaraderie between the professors and students, and the relatability of the students give the show and its viewers several chances to breathe in between all that action.
Hooked yet? You can watch Law School on Netflix every Wednesdays and Thursdays.
Me every week be like…

In fact, there's no Law School in Thursday last week makes me even more craving for the new episode #LawSchool #LawSchoolEp9 #LawSchoolEp10 pic.twitter.com/y4f0EuesUs

— Lai (@akucintakaefci) May 18, 2021