"Bakit single ka pa?" is the type of question you often hear from your nosy titos and titas during family reunions. Oftentimes, this question gets thrown in the air for those in their late '20s up to mid-'30s, especially if your age has gone beyond the days of the calendar, as they say.
As much as you'd like to answer them with a curt "eh bakit ba, ayoko pa eh" or "pake mo?", we just can't sometimes cause, ya know, we've got relationships to preserve. However, if you get this a lot, we can't blame you for speaking up for yourself. If you don't want to remain silent but also don't want to sound rude, here are some of the best responses you can use to shut them up.
"My gf/bf lives in the future"
Technically speaking, it's true. If you're not with "The One," that might just mean you haven't crossed paths yet. And that is yet to happen, in the future. Logical, isn't it?
"At least I'm not taken for granted"
While some take pride in being taken, it's better to remain single than be taken for granted. So many people stay in loveless relationships because they're afraid of being alone, but you're not like that. So the next time, say this with conviction: I excuse myself from this narrative.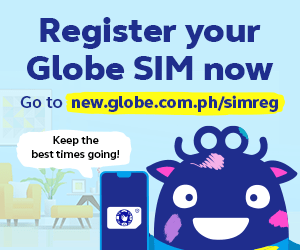 "My standards are high and I'm not settling for less"
If Filipinos have such high standards when it comes to selecting a delegate to the Miss Universe pagent, then so should you when it comes to your relationships. Some may argue: kaya ka walang jowa kasi ang taas ng standards mo. But is having standards a bad thing? No, of course not. If my standards are high, at least I know what I want. End of convo.
Alessandra de Rossi Just Said It: Being Single and Unmarried Doesn't Make You 'Less of a Woman'
Alessandra de Rossi Just Said It: Being Single and Unmarried Doesn't Make You 'Less of a Woman'
Alex Alvarez | May 04, 2021
"I gave them the option to choose me, but they didn't."
May hugot? Life just be like dat sometimes. Sometimes, you just don't get picked, and that's perfectly fine. Just because you're rejected doesn't mean it's not the end of the world. Yes, it hurts. But that was their prerogative, and you just have to respect that. And you can also say: I gave them the chance to have an awesome lifetime with this person, but they let it pass. Not my loss.
"Wala pang nagpapakilig sa akin"
If your partner doesn't give you butterflies in your stomach, is that really love? Sure, feelings aren't everything and love is a choice, but there must be a spark at some point. Let's admit it, we yearn for a love that makes us "kilig" too. And that's something you can't force on someone — nagging us about it won't make it happen.
"I've got other priorities."
Some people are more concerned about their careers or families than their love life, and there's nothing wrong with that. You've got other priorities. If a person wants to pick you for the rest of your lives, it comes with a whole package. And if they don't understand that, it's probably better to fly solo for a bit longer.
"I'm dating to marry."
Some people date for fun, and though there's nothing wrong with that, maybe you're the kind of person who is only interested in dating for the future. Maybe you just haven't met the right person yet. Maybe you're not ready to settle down right now, which is why you've kept yourself off the market. But you value your time, you've got a vision for your future, and people should respect that.
"I'm enjoying my singleness."
Being single is awesome. Sure, one day you might settle down with someone you love, but you're enjoying this season of freedom. Maybe they're just jealous?
Movies That Will Make You Realize Being Single Isn't Too Bad At All
Movies That Will Make You Realize Being Single Isn't Too Bad At All
Ina Louise Manto | Feb 10, 2021
How many times have you been asked with the question "bakit single ka pa?" Do these answers ring a bell?