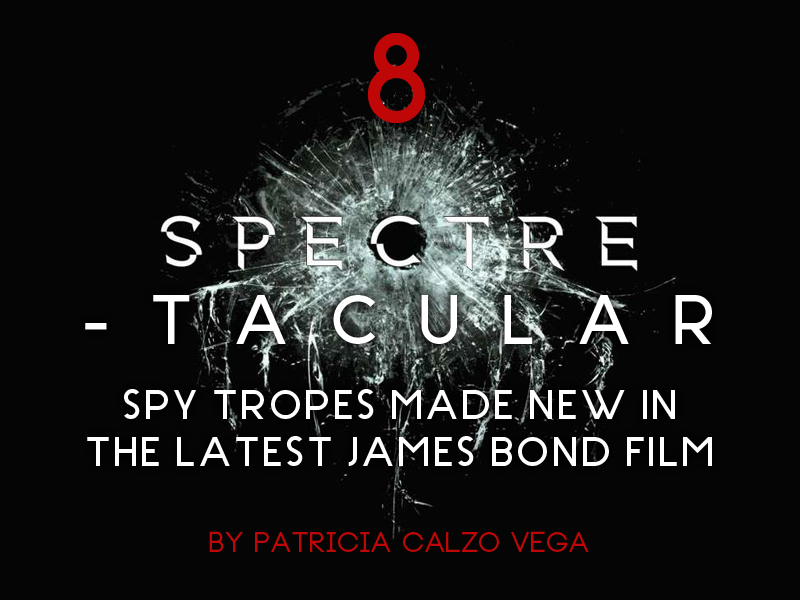 When last we saw James Bond in 2012, his life was in shambles: his childhood home in flames and his esteemed mentor dead under his watch. Spies of lesser caliber and more tenuous staying power would have succumbed to despair, but Bond being who he is, audiences were assured that he would return, bolder and better than ever.
Enter Spectre. From the moment the title was announced, hardcore fans have speculated on the franchise's future. SPECTRE's leader Ernst Stavro Blofeld is, after all, the closest thing Bond has to an archenemy but, according to news sources, was not on the released cast list. Also, rumors were rife about Daniel Craig's imminent departure and replacement.
Craig's version of 007 often took a more serious tone than its predecessors, which gave director Sam Mendes the license to develop character and plumb the franchise's deep archives for a worthy origins story. Spectre builds on the foundation set by Skyfall, demonstrating that sometimes the best way to honor something old is by making it new again.
Here are eight instances when Spectre paid homage to classic Bond tropes while reworking these to suit its own narrative purposes.
Bond title sequences are all about sexy silhouettes and slightly cheesy visual imagery set against a bombastic chorus. SPECTRE's name and octopus logo lends itself to shadowy encounters and tentacular entanglements. But while Sam Smith's "Writings on the Wall" has equally straightforward lyrics and sweeping musical arrangements, it lacks the hook that characterizes classic Bond anthems.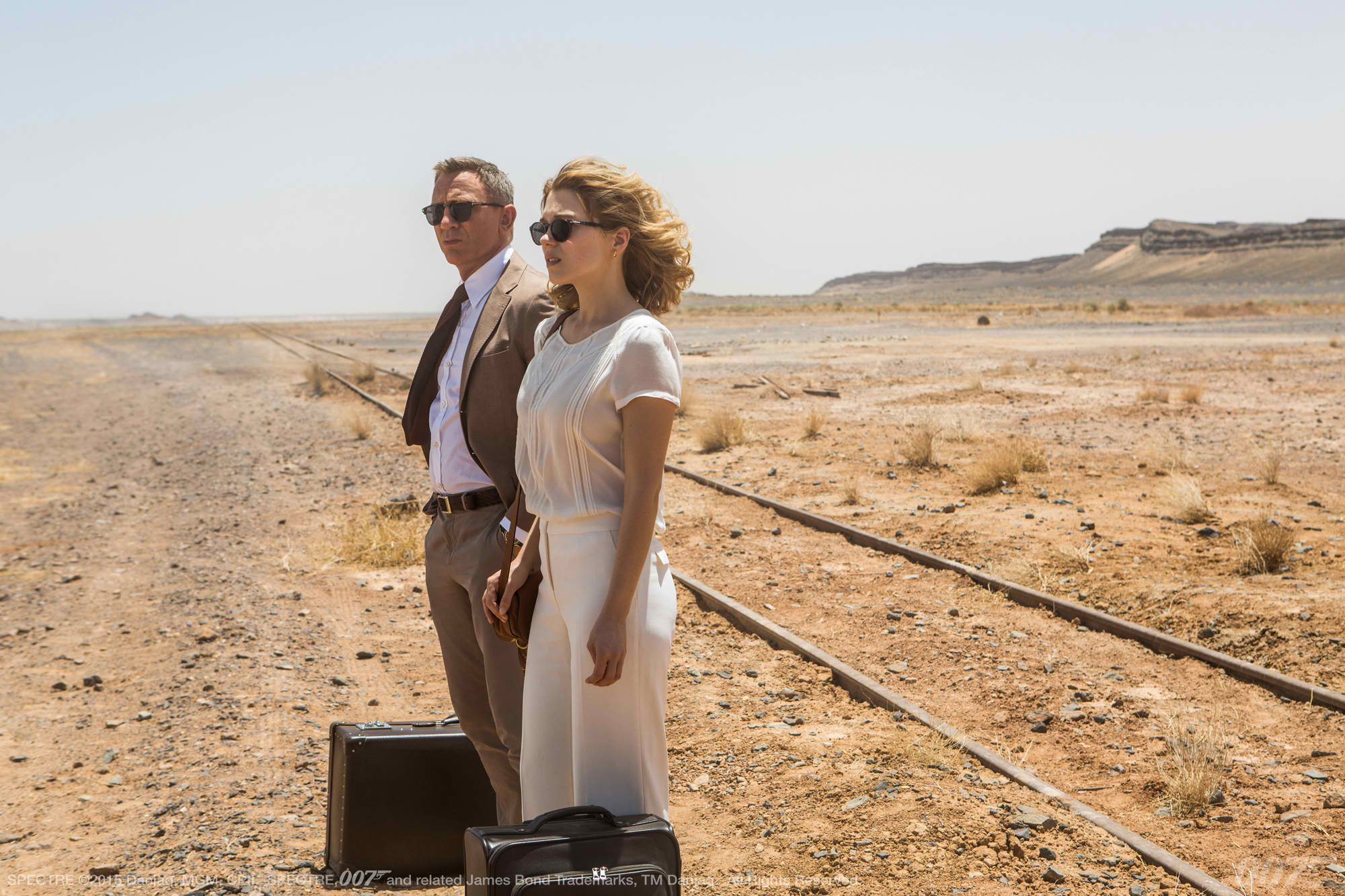 Spectre features one stunning location after another: from the macabre festivities of Mexico City to the imposing monuments of Rome, the snowy vistas of the Austrian Alps to the desolate beauty of the Sahara.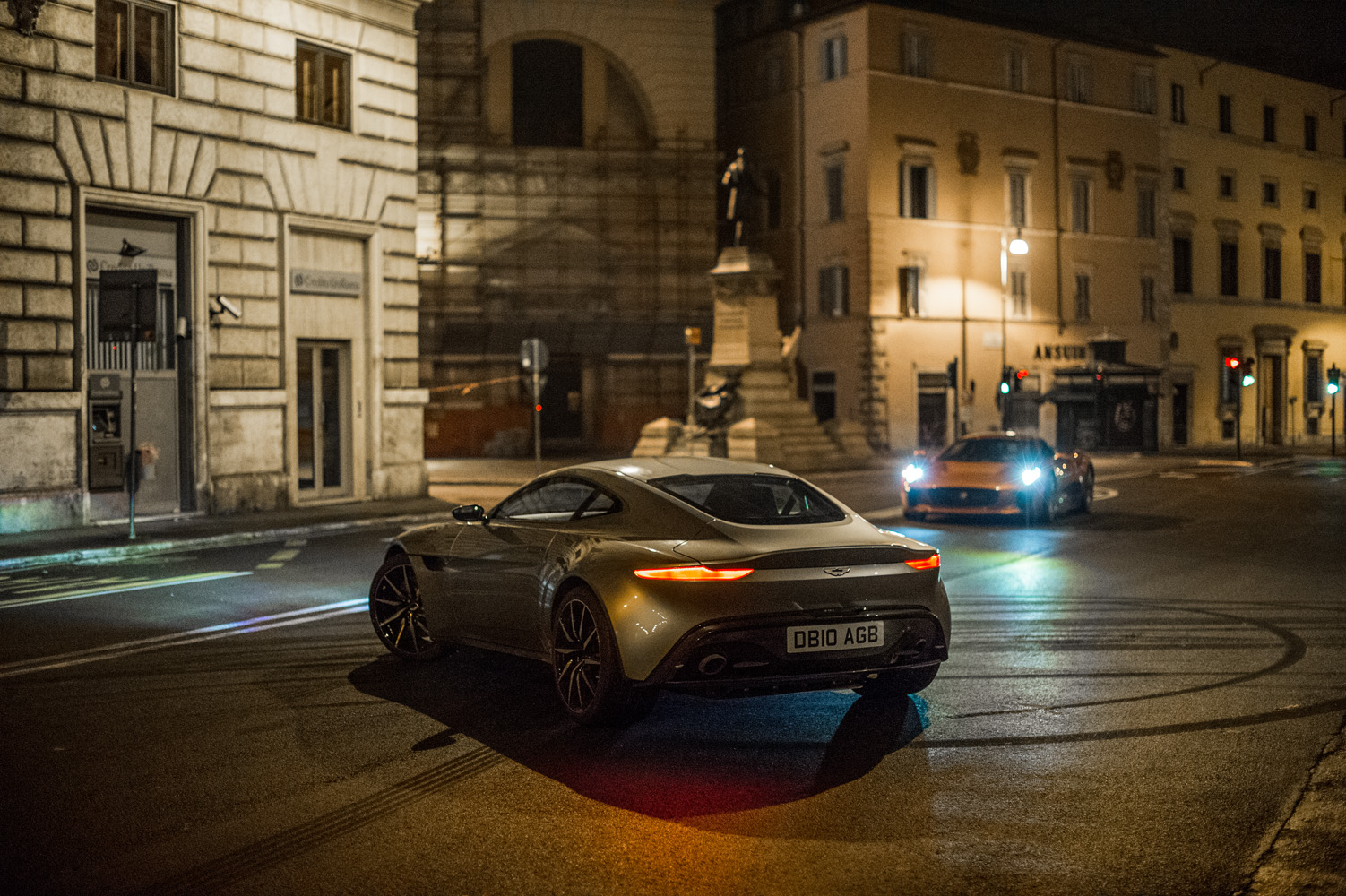 While Craig's Bond has little by way of gadgets, his choice of transportation remains eclectic,posh and stunt-worthy. The cold open features a deathmatch in a Red Bull helicopter; more aerial stunts occur later on, involving eight different aircraft setups. The Aston Martin DB10 is given a run for its money by a Jaguar C-X75, in a breathtaking car chase, while the scenes in the Oriental Desert Express will make everyone and their friends book trips to Morocco.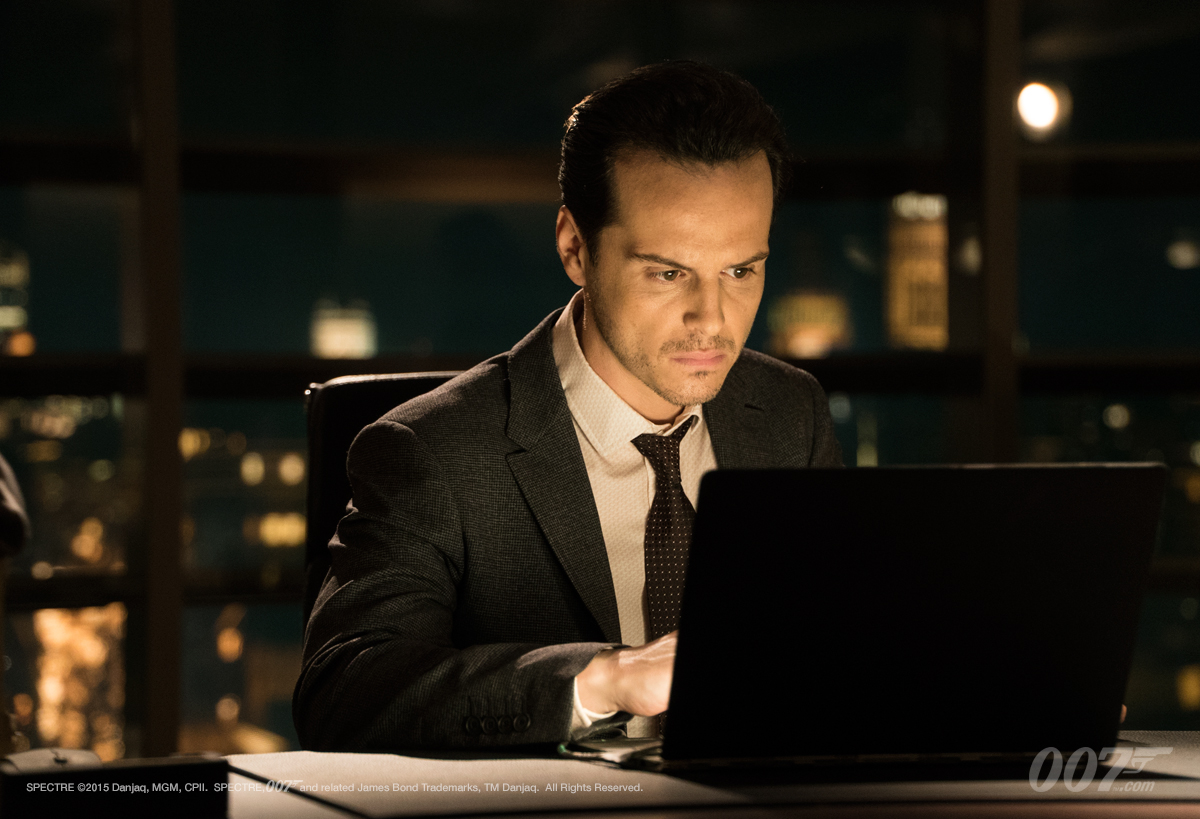 Diehard fans will enjoy Spectre's throwbacks to previous films: Practically each major sequence has a detail that references all 23 Bond movies to date, be it cars, costumes, or colleagues (evil or otherwise).
For viewers new to the franchise, the stellar cast—many of whom, like Ralph Fiennes, Andrew Scott, and Christoph Waltz, have iconic roles under their belt—provides cinematic shorthand for character motivations, and lots of fanfiction inspiration. At the hands of lesser talents, this would veer on stuntcasting, but director, writer, and cast alike succeeded in finding a balance between caricature and homage.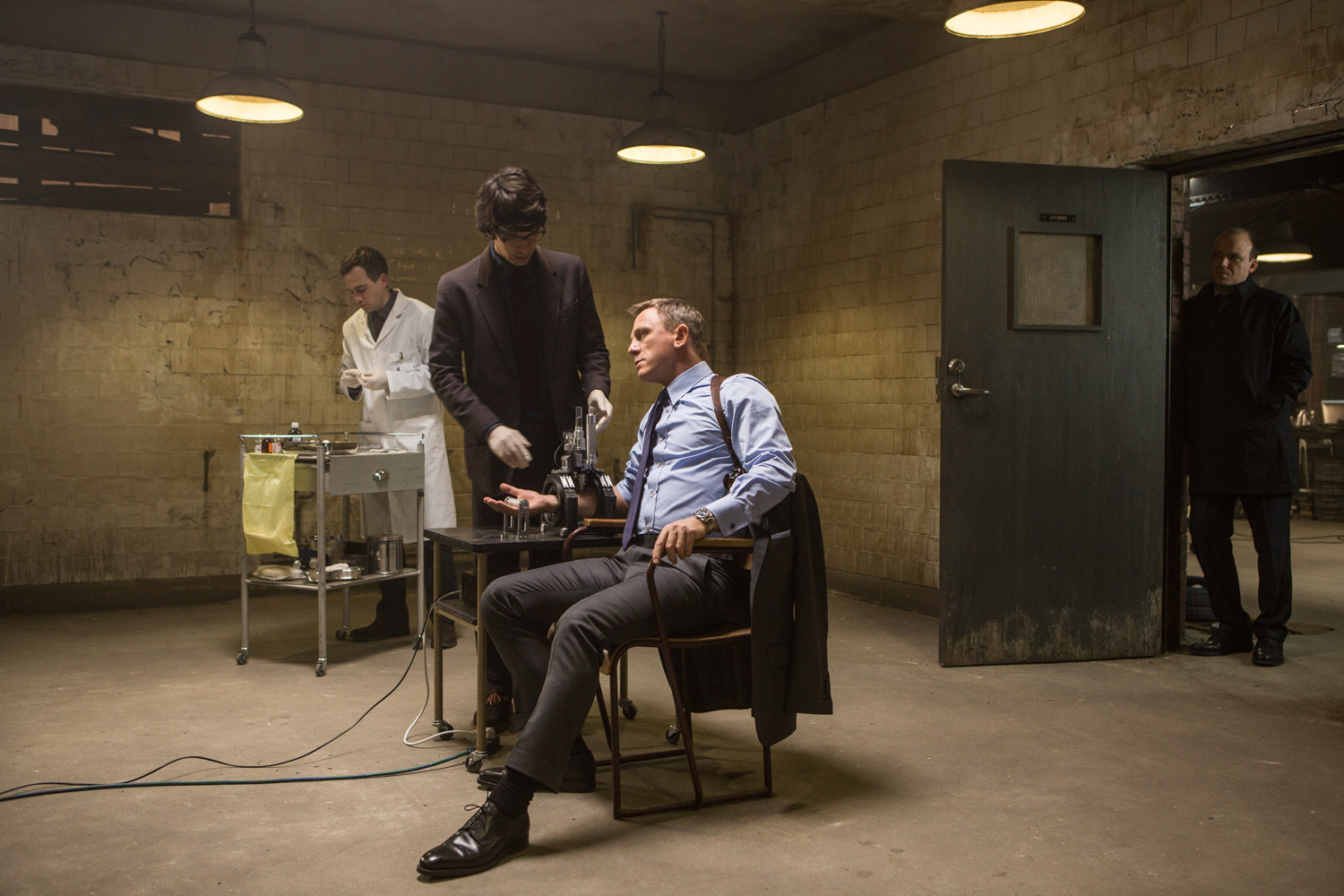 007 isn't the only member of MI6 to gallivant and save the world. Moneypenny (Naomie Harris) is in on his rogue scheme, Q (Ben Whishaw) gets some action, even M (Fiennes) and Tanner (Rory Kinnear) get to step out of the office for a thrilling car chase.

Hail Hydra comparisons will certainly abound, but SPECTRE is its more stylish predecessor. Waltz is terrifying as its mild-mannered, shadowy leader, while Dave Bautista stepping in as the muscle-bound sidekick.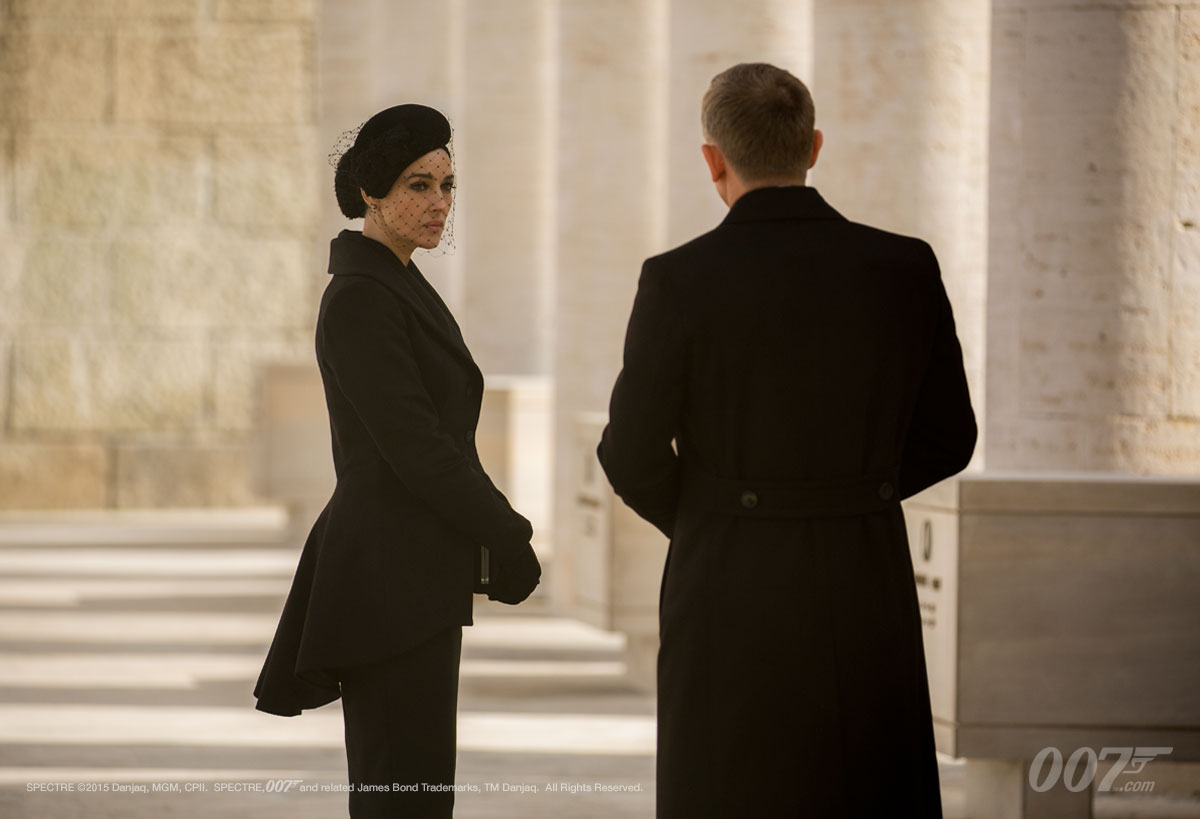 At a press junket, Craig famously chided a journalist for commenting on Bond's attraction to an "older woman", saying: "We're talking about Monica Bellucci, for heaven's sake. When someone like that wants to be a Bond girl, you just count yourself lucky!" The stunning Bellucci, who refers to herself as a Bond woman, nudges Bond towards the mysterious, nefarious organization known as SPECTRE.
The film's other female co-star, Lea Seydoux falls within the age range of a traditional Bond girl, but gets to play a cool and competent doctor, Madeleine Swann, arguably the classiest name pun bestowed on a Bond girl. We've come a long way from Octopussy.

In the span of four films, Craig has settled comfortably into 007's skin and has made the role his own. The Skyfall/Spectre duology, with its backstory and callbacks, seems like a great way for Craig to exit the role, but he hasn't worn out his welcome just yet.
Bond 25 can't come soon enough.
All photos courtesy of Columbia Pictures. Spectre opens on November 6, 2015, in theaters nationwide.